Hey friends!
First, let me talk about this outfit and dusters that I am obsessed with. If the clothing doesn't interest you, scroll down to read about whats going on in our life right now! 🙂
As the cooler weather approaches, I am constantly looking for new layers to add to my outfits.  Since the weather isn't freezing cold yet, I can get away with these thin duster coats. I paired this one with a light sweater, but even as we were shooting, it was getting a little too warm! I might have to save this outfit for when it gets a little cooler! In my last post, I was wearing this skirt, and I just cant get enough of it! I love the asymmetrical hem and tie for added interest!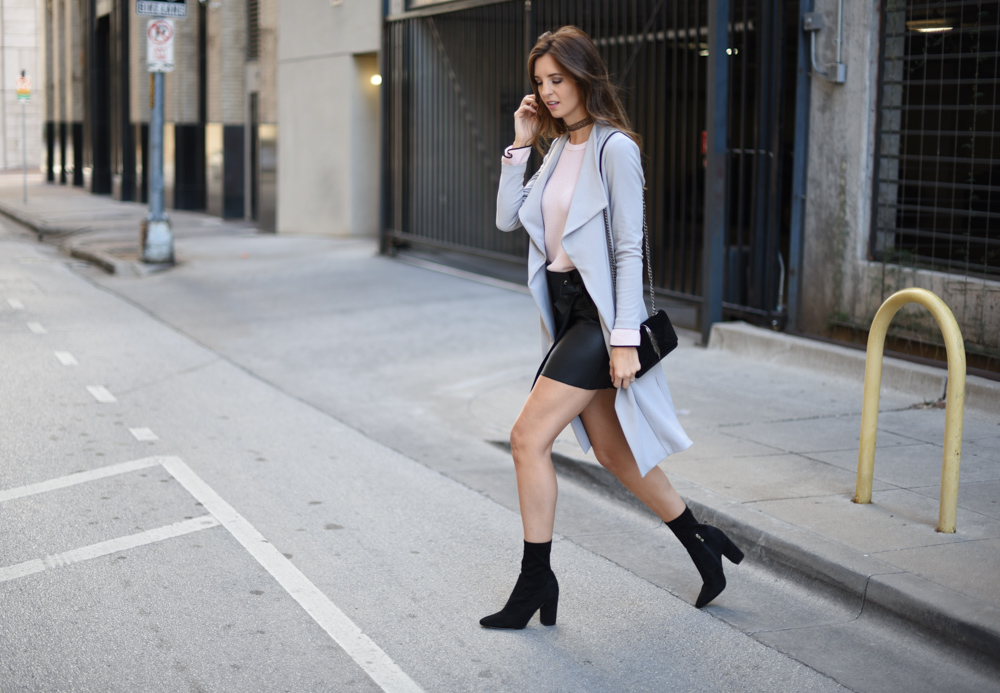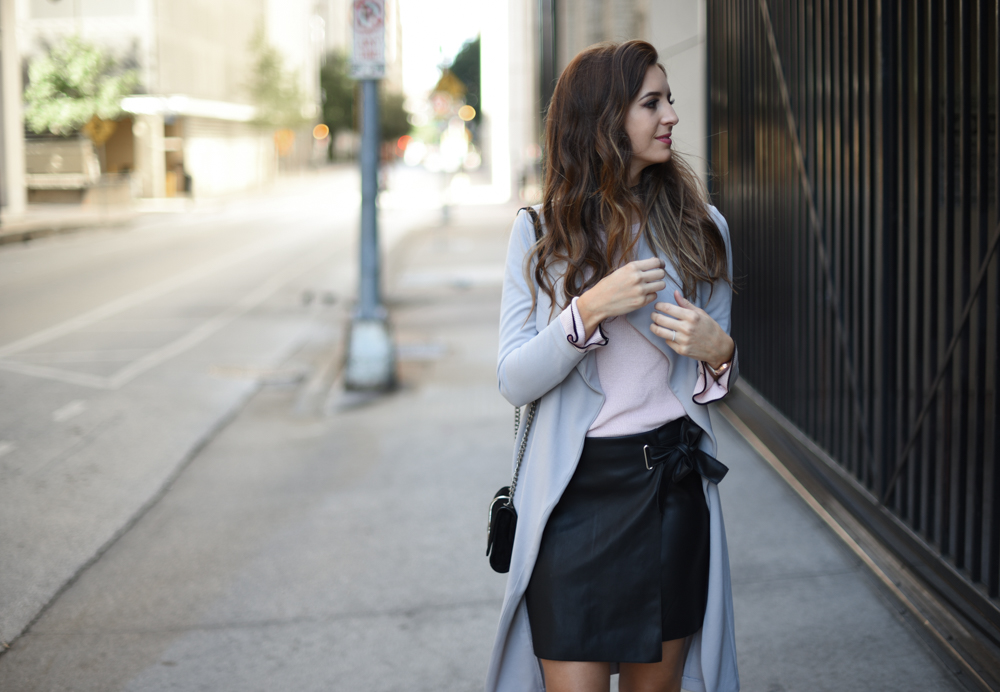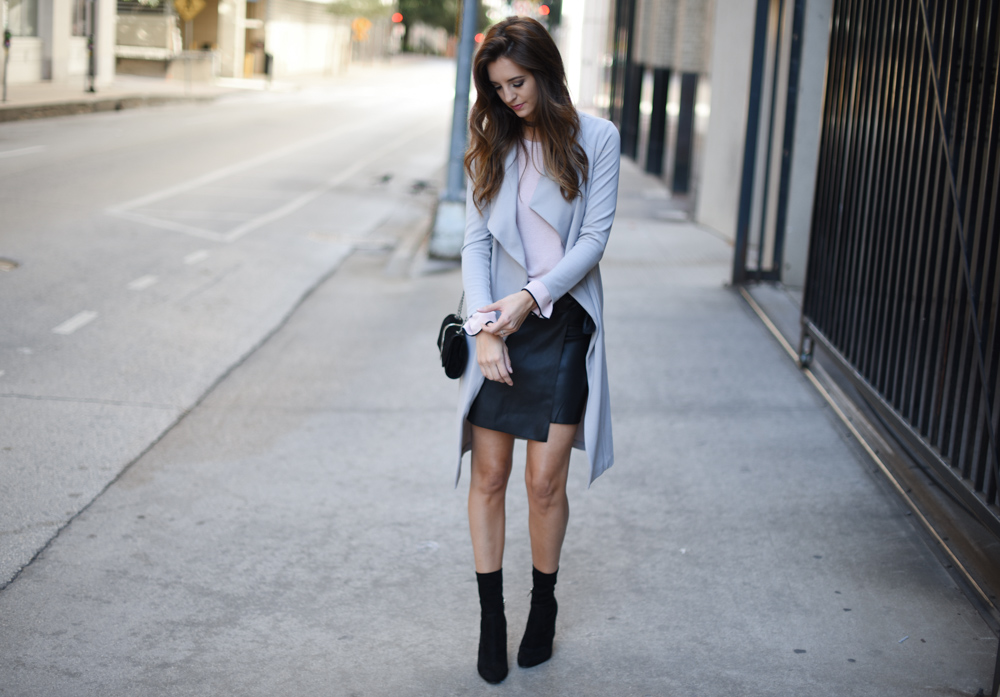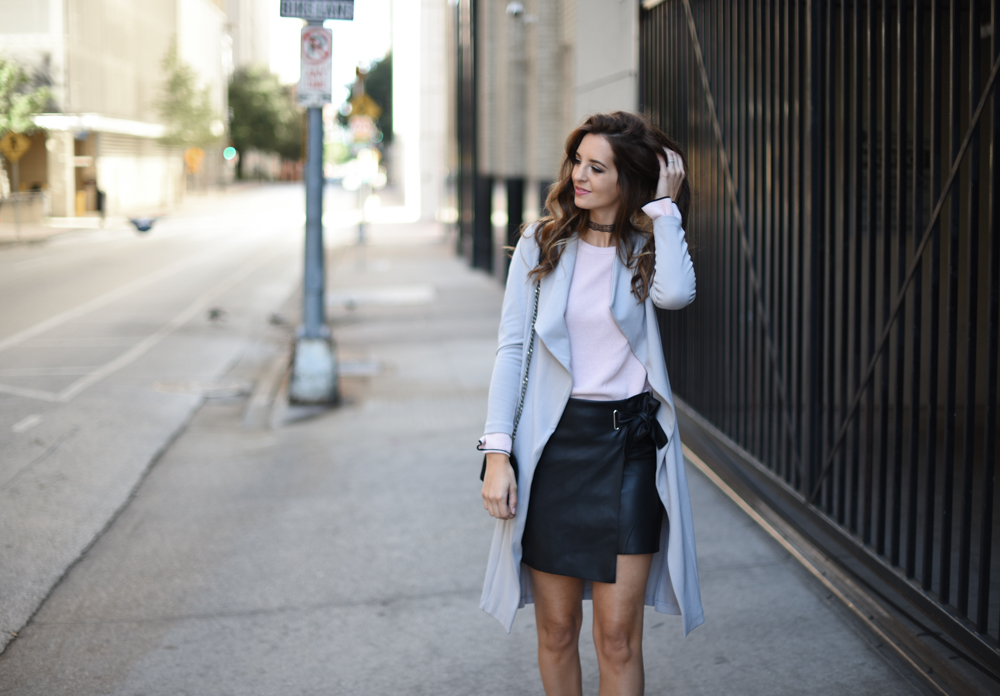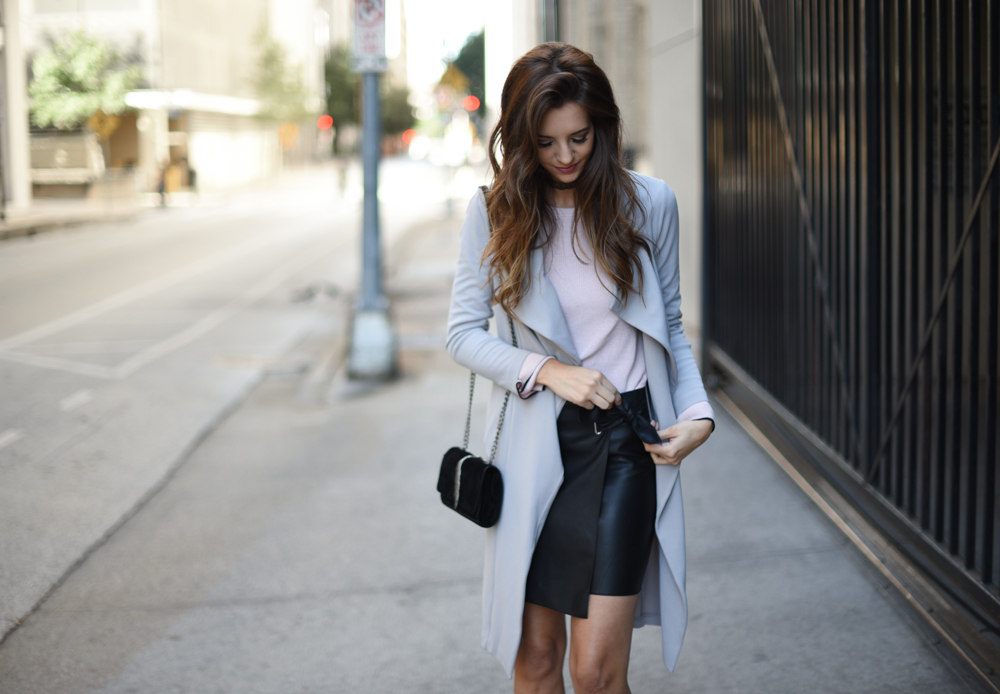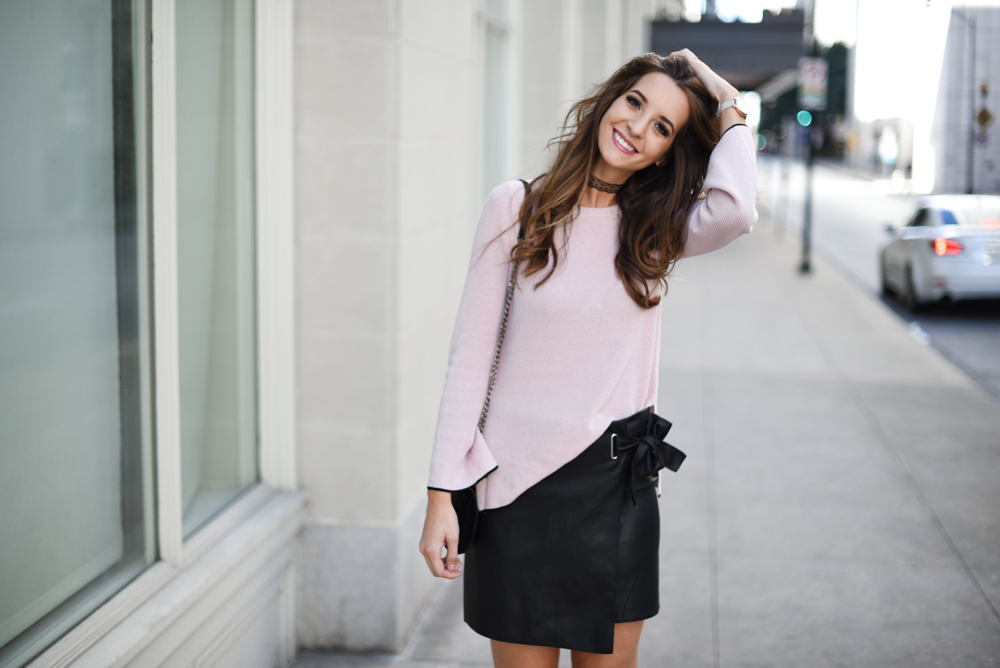 Update On Us:
As most of you know, Jon and I are here in the US on visas. Jon's work sponsored his visa (an L1), and with that, I have a spousal visa (L2) which allows me to work. I have been working for the past 5 months at a job I really like. In order for me to work, I also have to have an Employment Authorization Document (EAD) which I was able to apply for after getting a Social Security Number.
Unfortunately, my EAD expires on November 4th and if I don't have a new one by then, it is illegal for me to work. I submitted all my paperwork last month, but it takes a couple months for them to process it. We didn't think it was going to take this long since it's just a renewal, but apparently the process is the same as if I was applying for the first time.
I am still allowed to be in the country because my visa is good for another year and a bit (we recently had to take a trip to the Mexican border to get THAT sorted out. See the post HERE). But as I wait on my work permit, I have to take a leave from work. I am going to make the most of my time off and next week I am going to fly back to Canada to see my family and friends! I am really excited to go back because I miss everyone, but I am not ready for the cold! Wish me luck! And stay tuned for updates on the work permit!!