This past weekend we had to make a very quick trip to the Mexican border- meaning, we crossed over, made a U-turn, and came back. For those that don't know, Jon and I are Canadians living in Dallas. We are here on visas and moved for Jon's work. Jon renewed his passport and so I had to update my visa to have an expiry correlating with his passport. We went to Immigration Services AND the international airport, but neither could update my visa unless I crossed the border and came back to the States.
We could have crossed any border, but driving to Mexico (which is about 6.5 hours away), was cheaper and faster than booking a trip somewhere. I am on a time crunch, because my work permit also needs to be updated, but I had to update my visa first. Sheesh. If anyone has had to deal with immigration, or moving to a new country, you know how it can be such a hassle!
This lip print shirt is super soft and it's under $20! I am wearing a size Small. Scroll down for the link!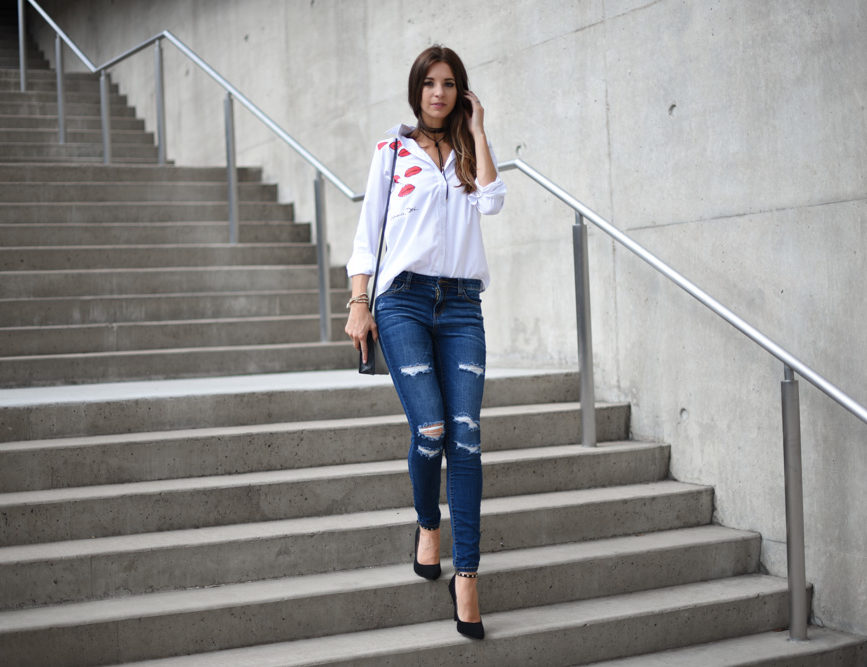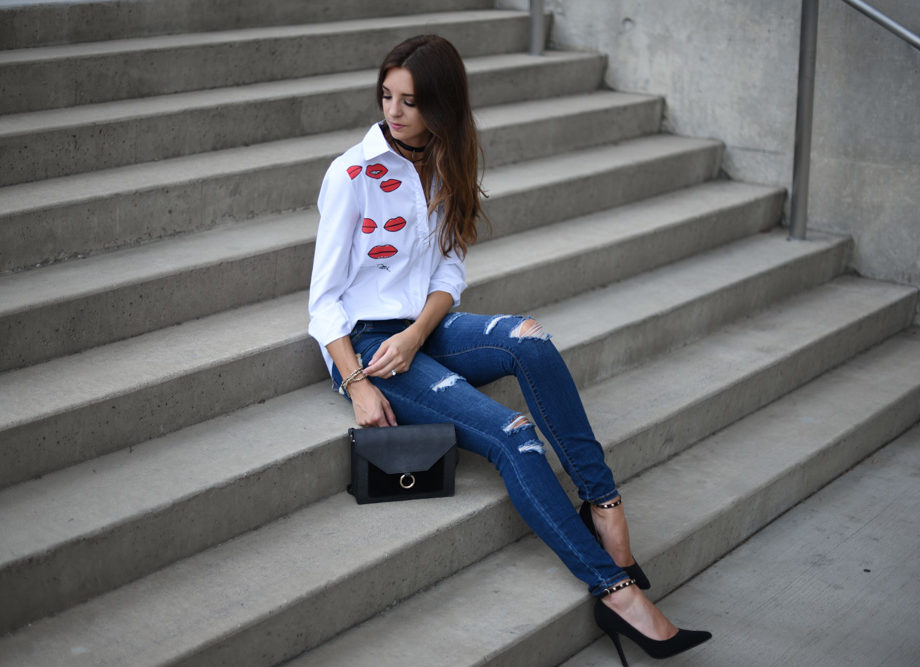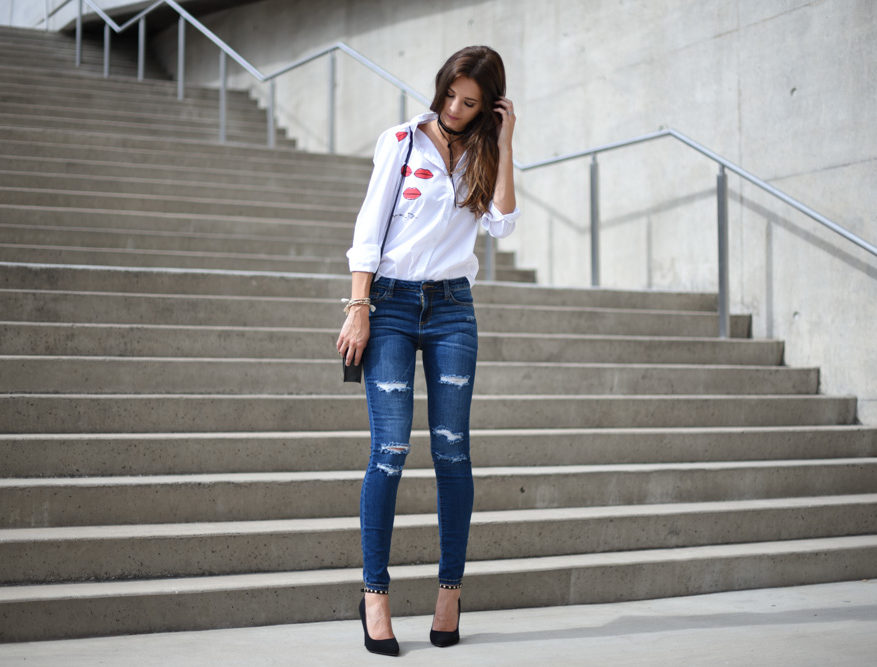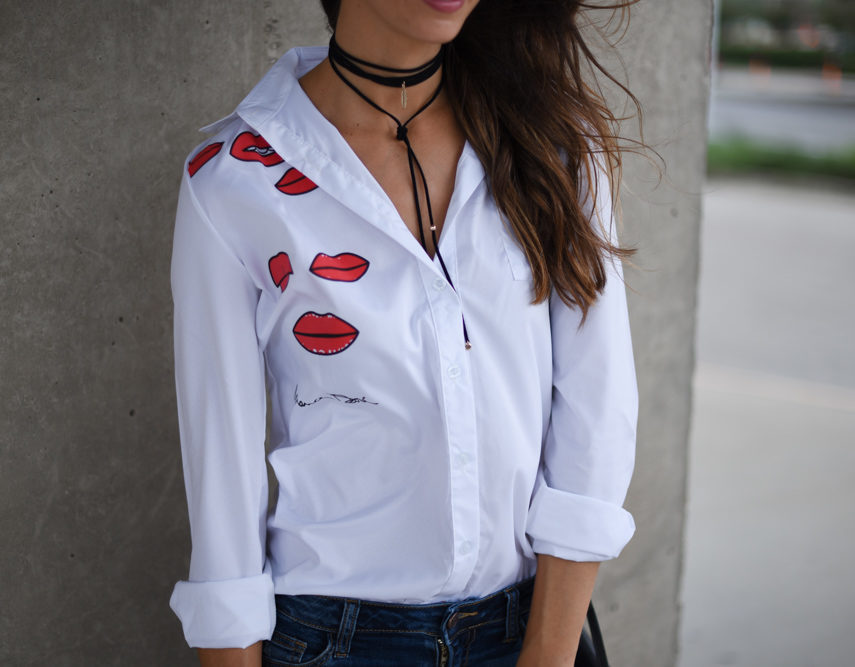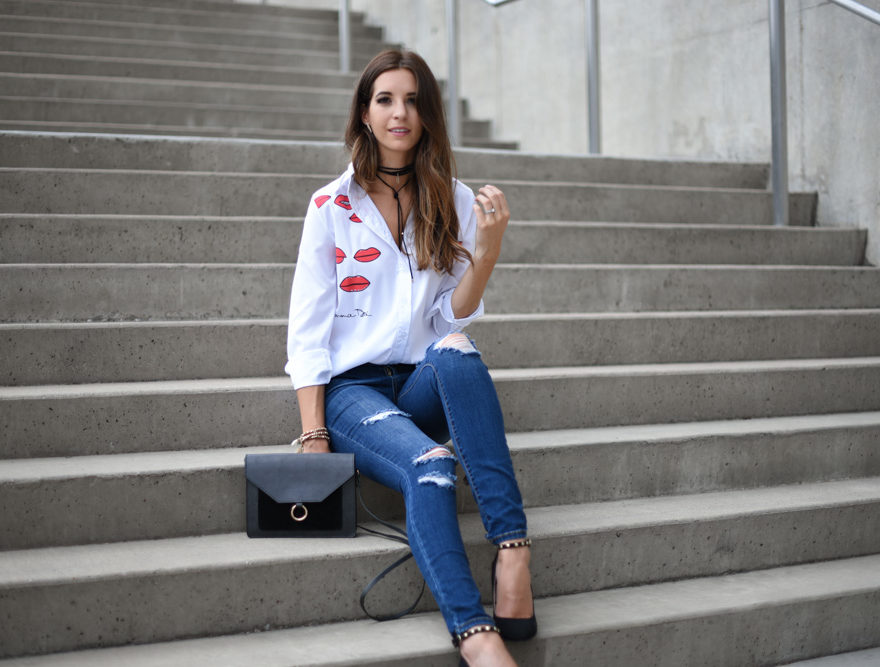 Top c/o, Jeans (similar), Bag