Good Morning everyone! Don't you hate coming home from vacation and having to unpack and do laundry? I finally unpacked, but laundry will have to wait! Here is a recap of our second day in San Francisco! Read about our first day here.
Day 2
Morning: We were up really early because we had booked a tour for the day! We started the morning with a stop at the Golden Gate bridge for some classic tourist pictures. Then we headed to wine country to visit 2 wineries and sample some wine! Was it only 10am? Oops! If we ever come back, it would be really great to spend some more time in Sonoma and Napa!
Afternoon: We got dropped off back at Fishermans Wharf and had lunch before heading to Alcatraz! We spent a little over 2 hours touring the island and learning about the islands history! It was so much more than just a prison!
Evening: Before we headed back to our hotel, we had a nice italian dinner at Trattoria Pinocchio. It was ok. Not the best pasta I've had, but still a nice dinner. Then we headed back to our hotel and crashed. It was a long day!
Denim Overall Dress
I wanted to find a denim overall dress because I think the look is cool and a great alternative to a normal skirt. I tried these on and loved the fit. And these boots are also my favourite right now! I have skinny ankles and they fit perfectly. Not too tight, or too loose! If you have that problem too, check them out here! Scroll down for more outfit details!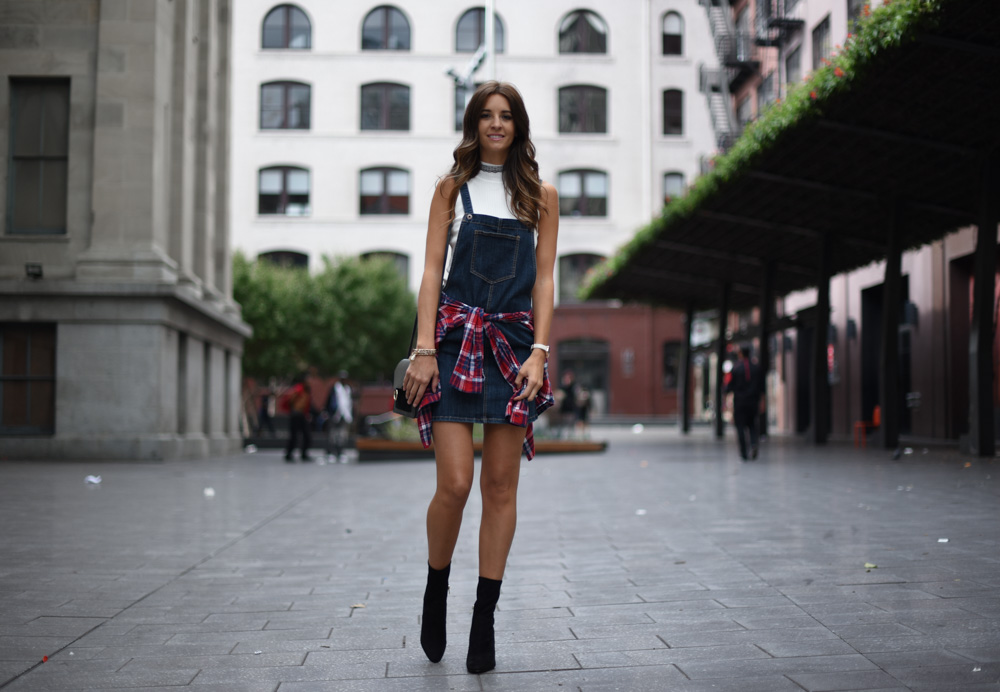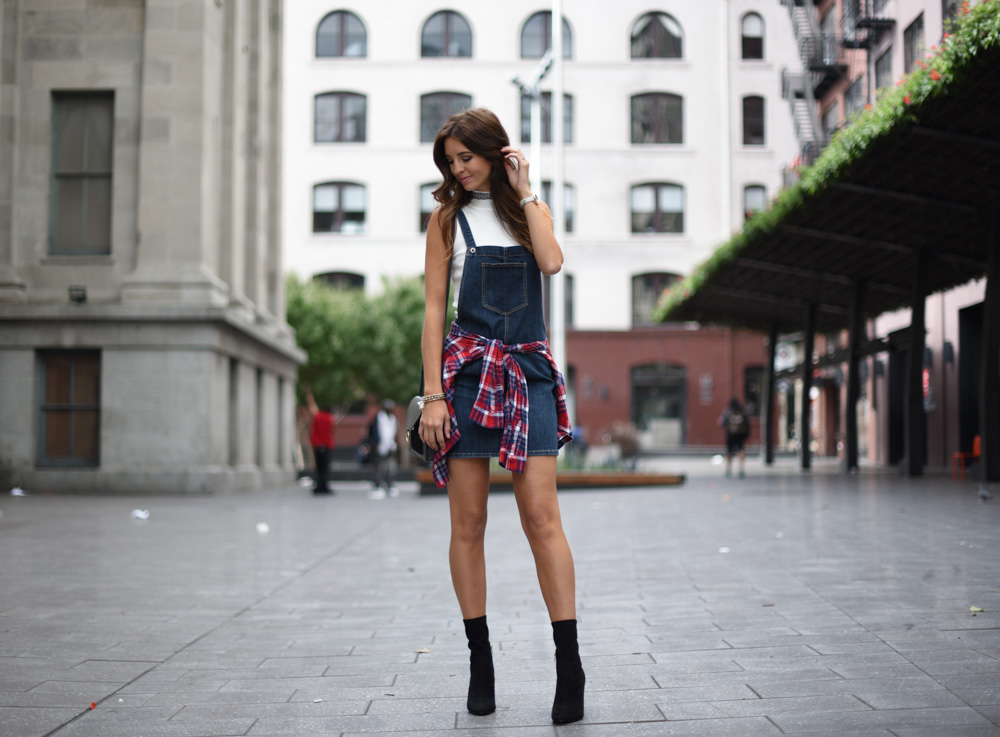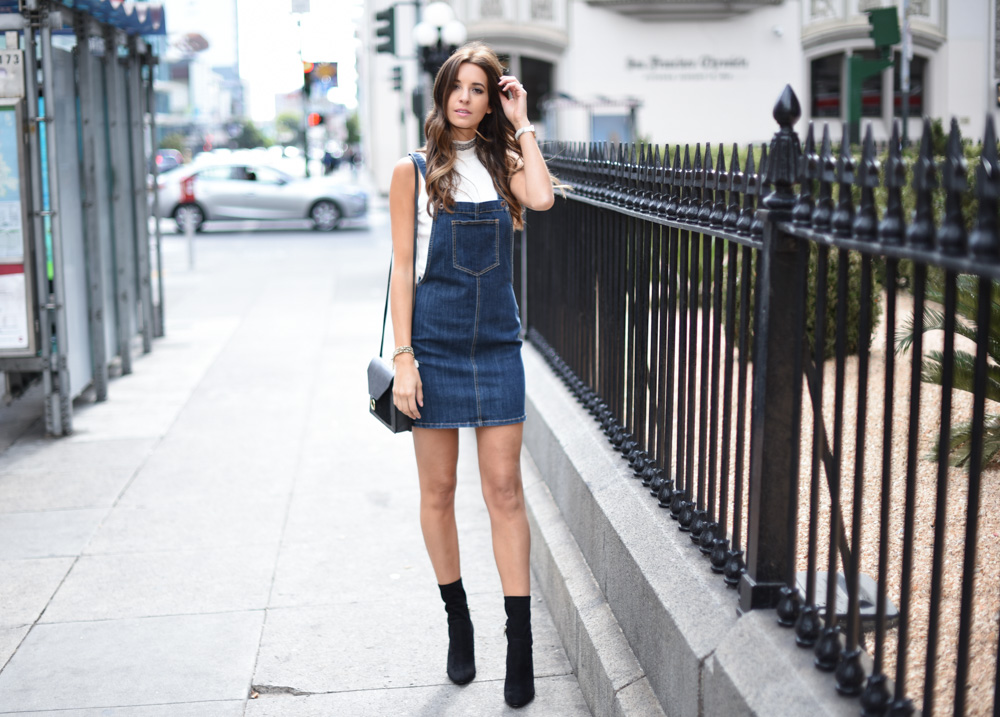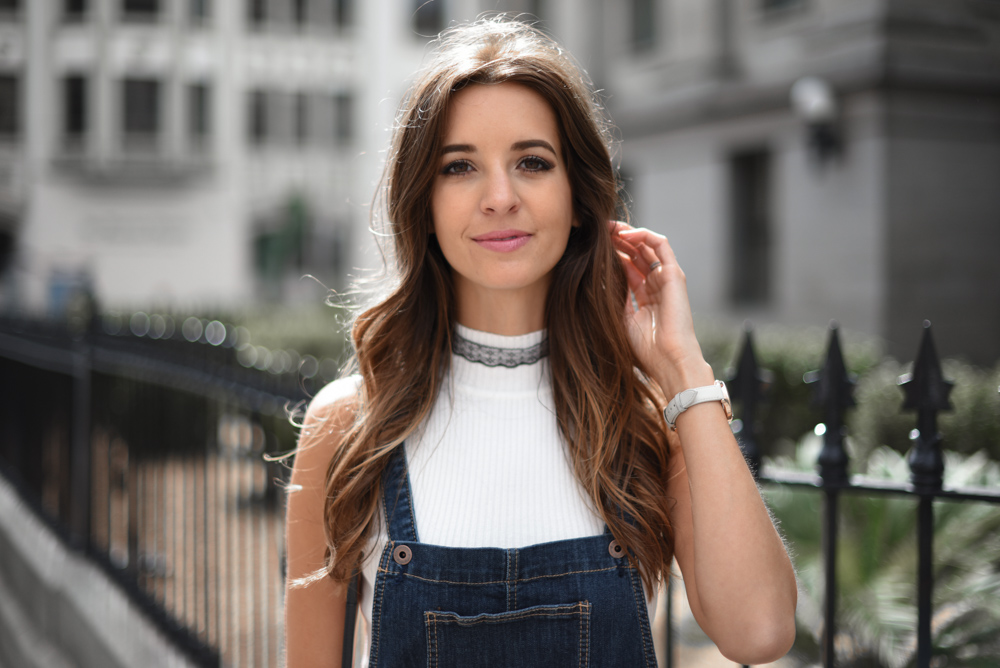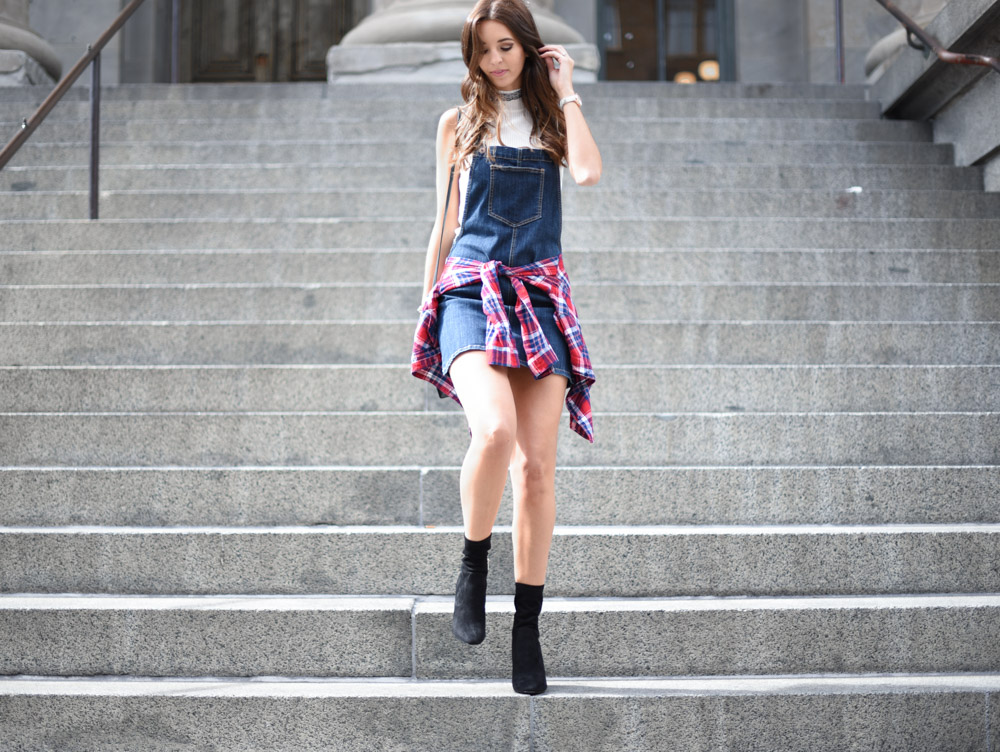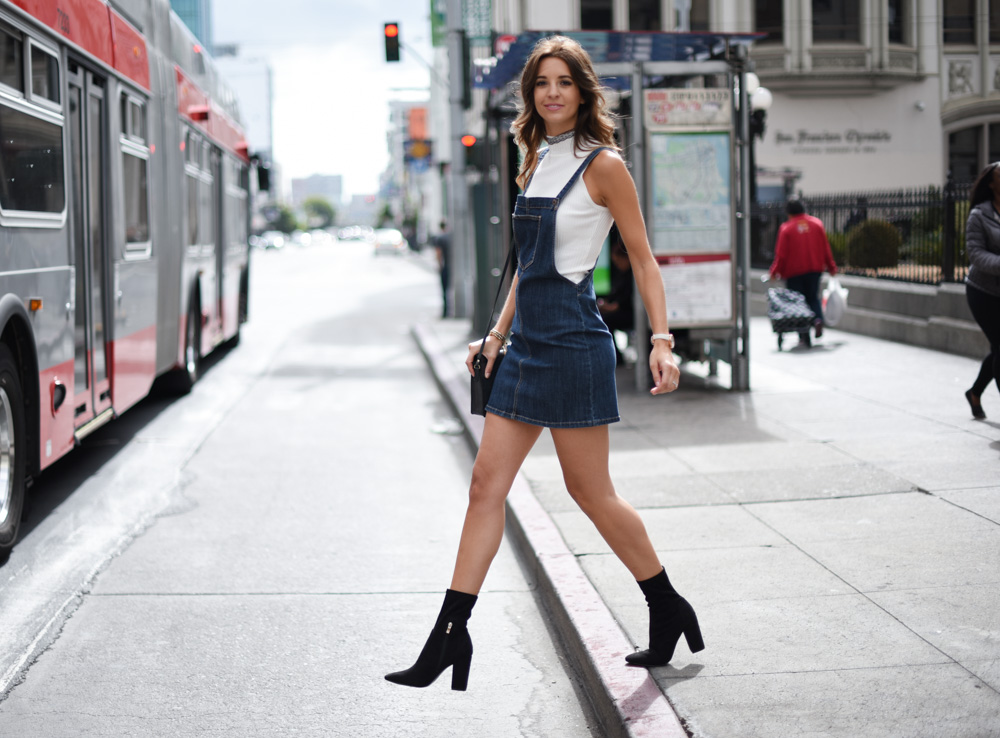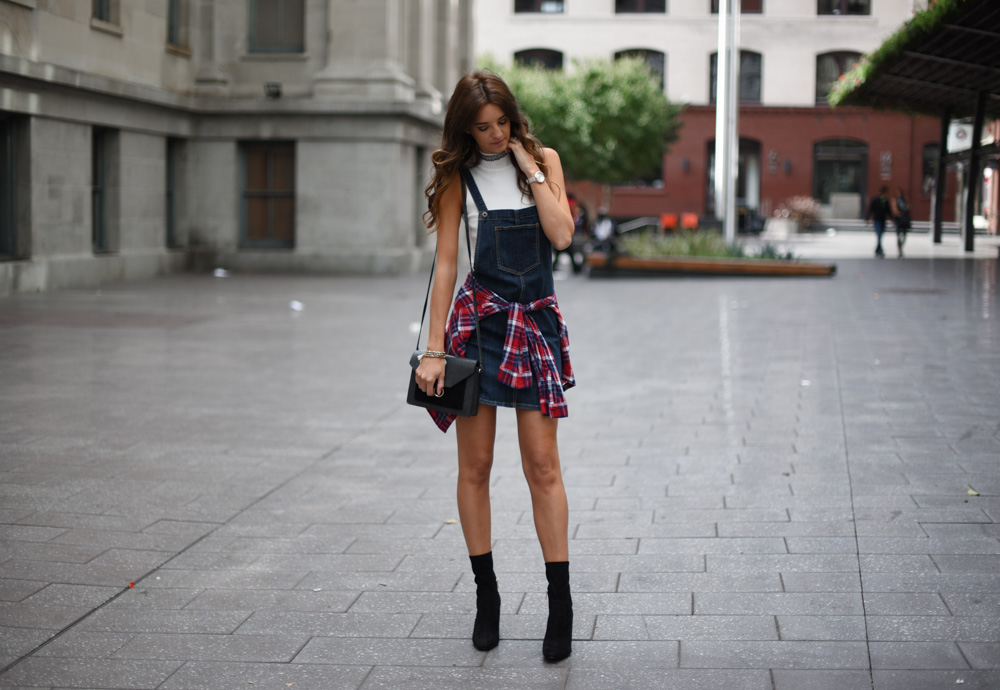 Overalls- (similar for only $35!), Top, Boots, Plaid shirt (similar)