Christmas is right around the corner and I hope everyone is close to having their shopping done!! Jon and I will be staying in Texas this year for Christmas! The past few years we have been traveling around this time, so it's weird to not be flying somewhere! Since we don't have family here, Jon and I will be having our own Christmas, and hopefully starting some new traditions! We haven't had a  Christmas at home for many years, so I'm excited to wake up and be here this year! Plus it's out first Christmas in our new house! Is anyone else having an easy, not-so-hectic Christmas this year??
We are midway into winter, but some of the chilliest weeks may be ahead in January! I found this striped faux fur coat at Nordstrom and I love the subtle pastel colors!! Its definitely going to keep me warm this winter and I love how popular faux fur is right now! I kept it all neutral with grey jeans and OTK boots for this look, but I love it with blue jeans as well!
Nordstrom has such a great selection of outerwear and I've rounded up a bunch of my favorite faux fur coats! Scroll down to see! Also, check out this post on my favorite wool coat this winter!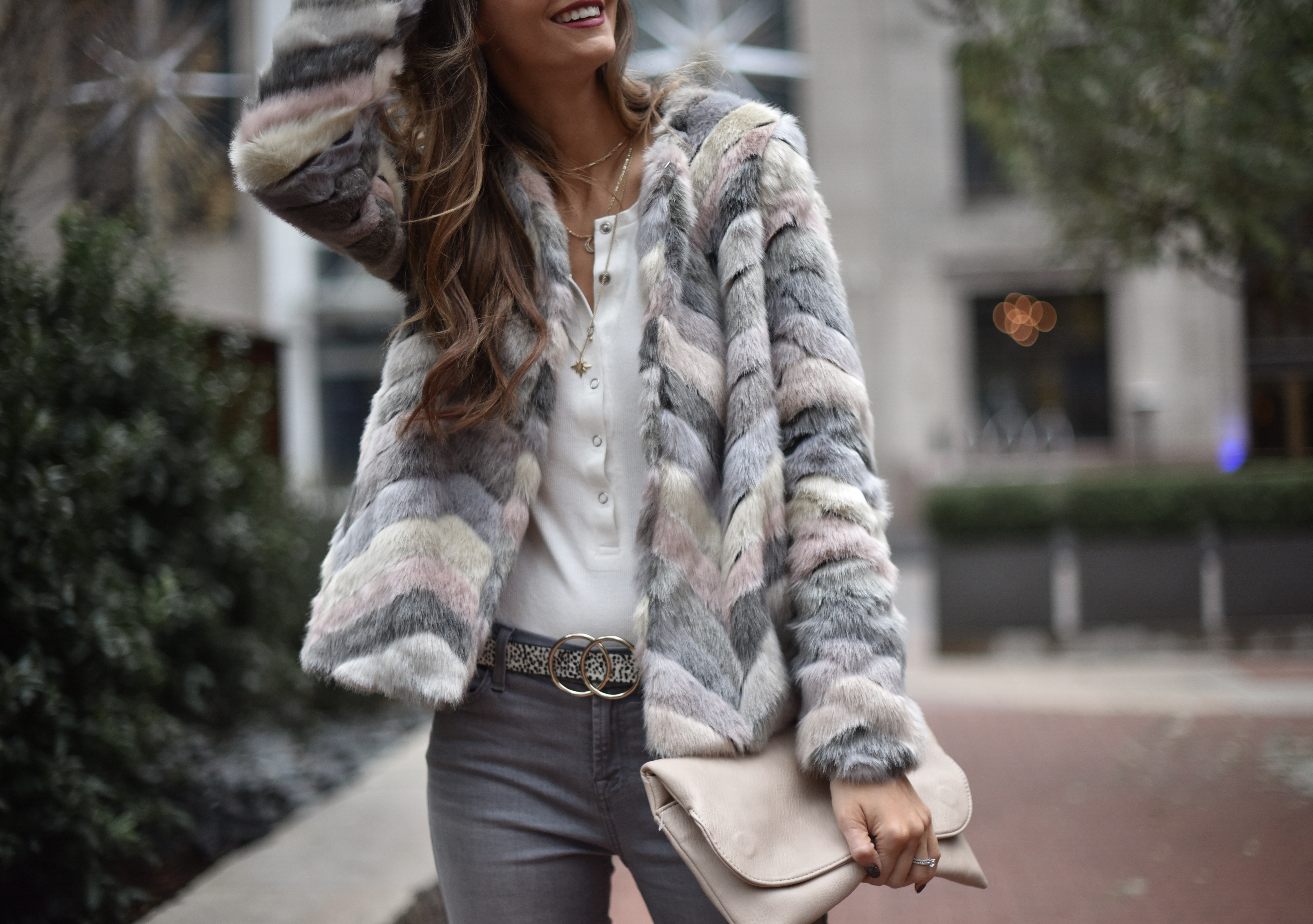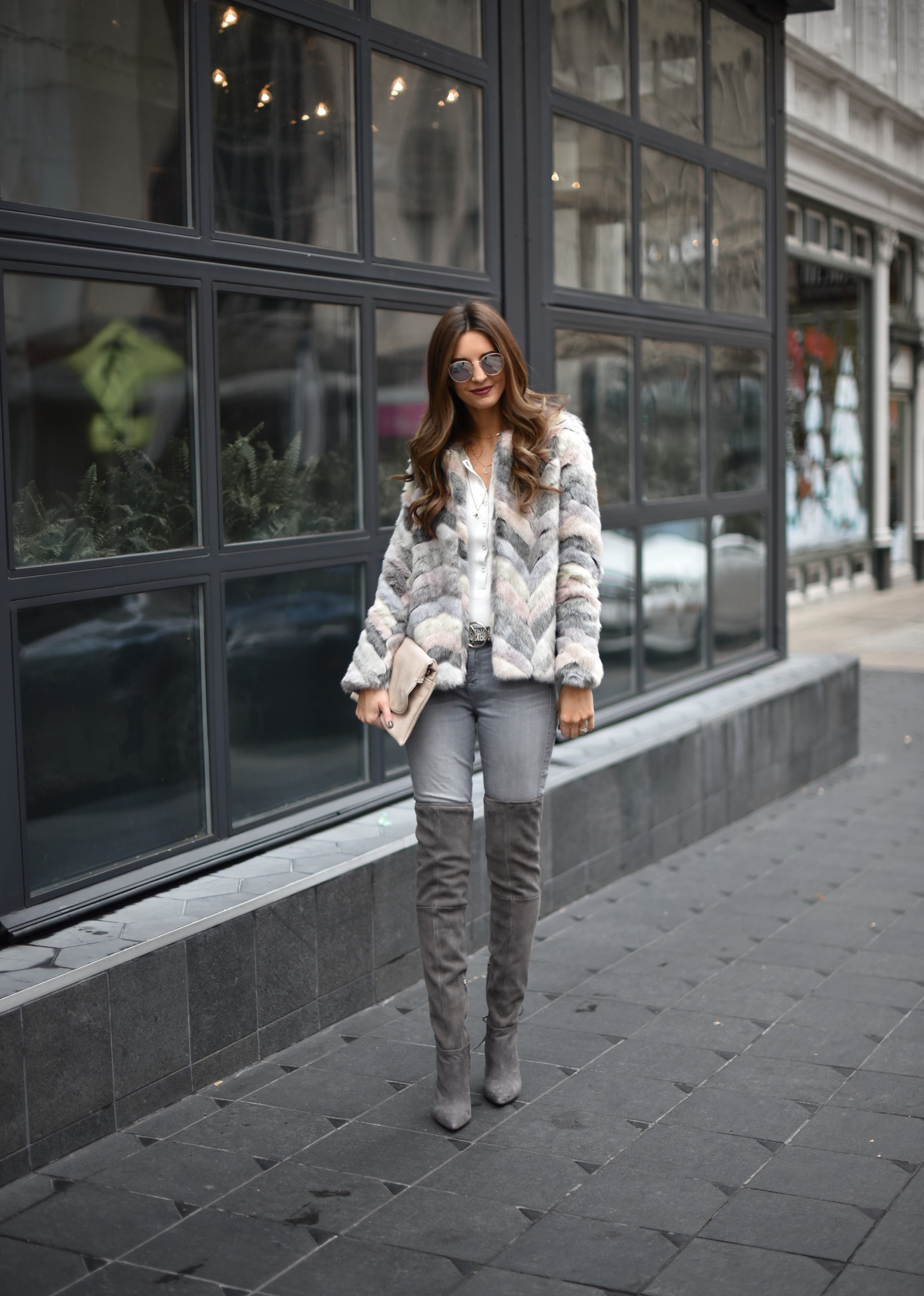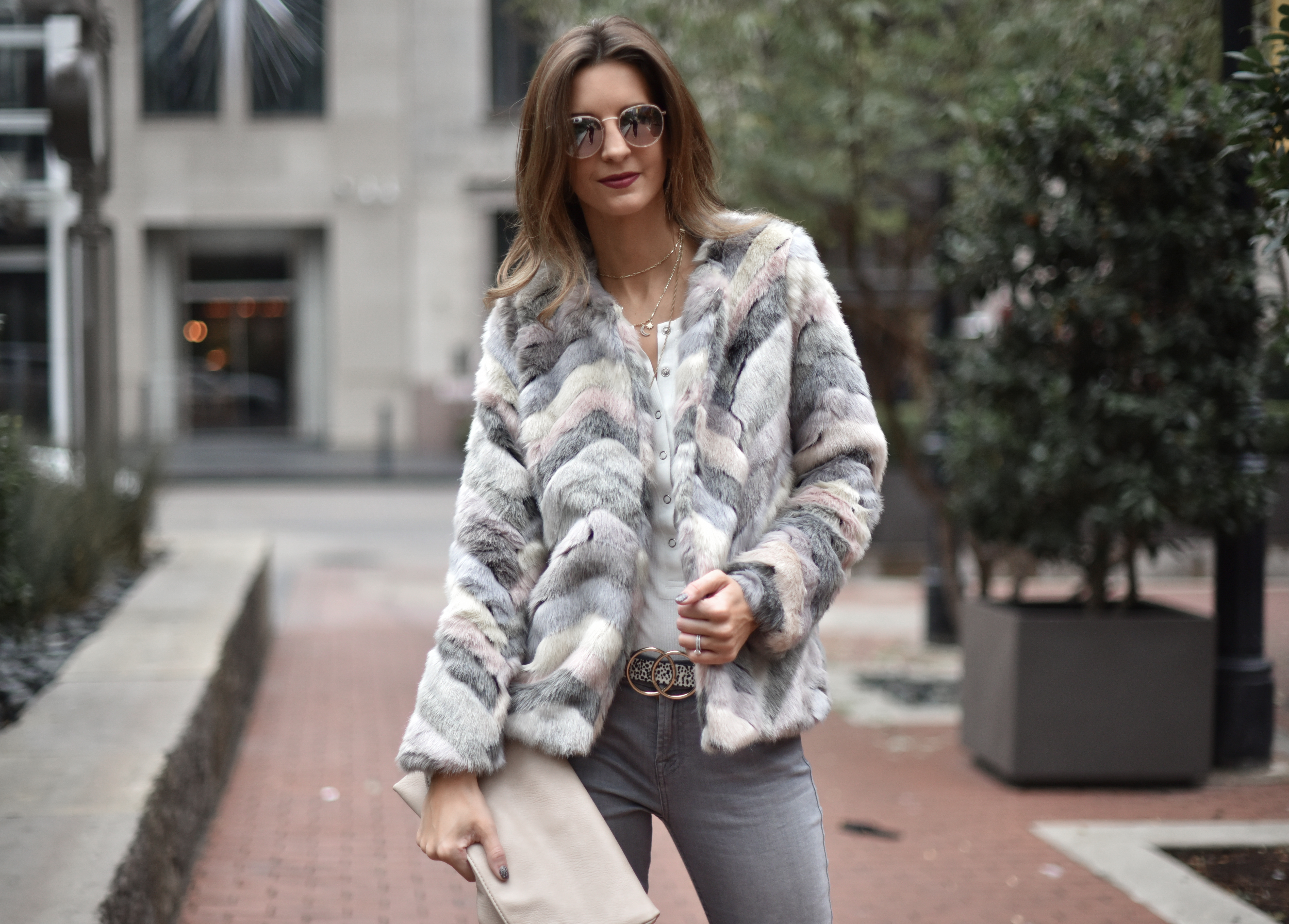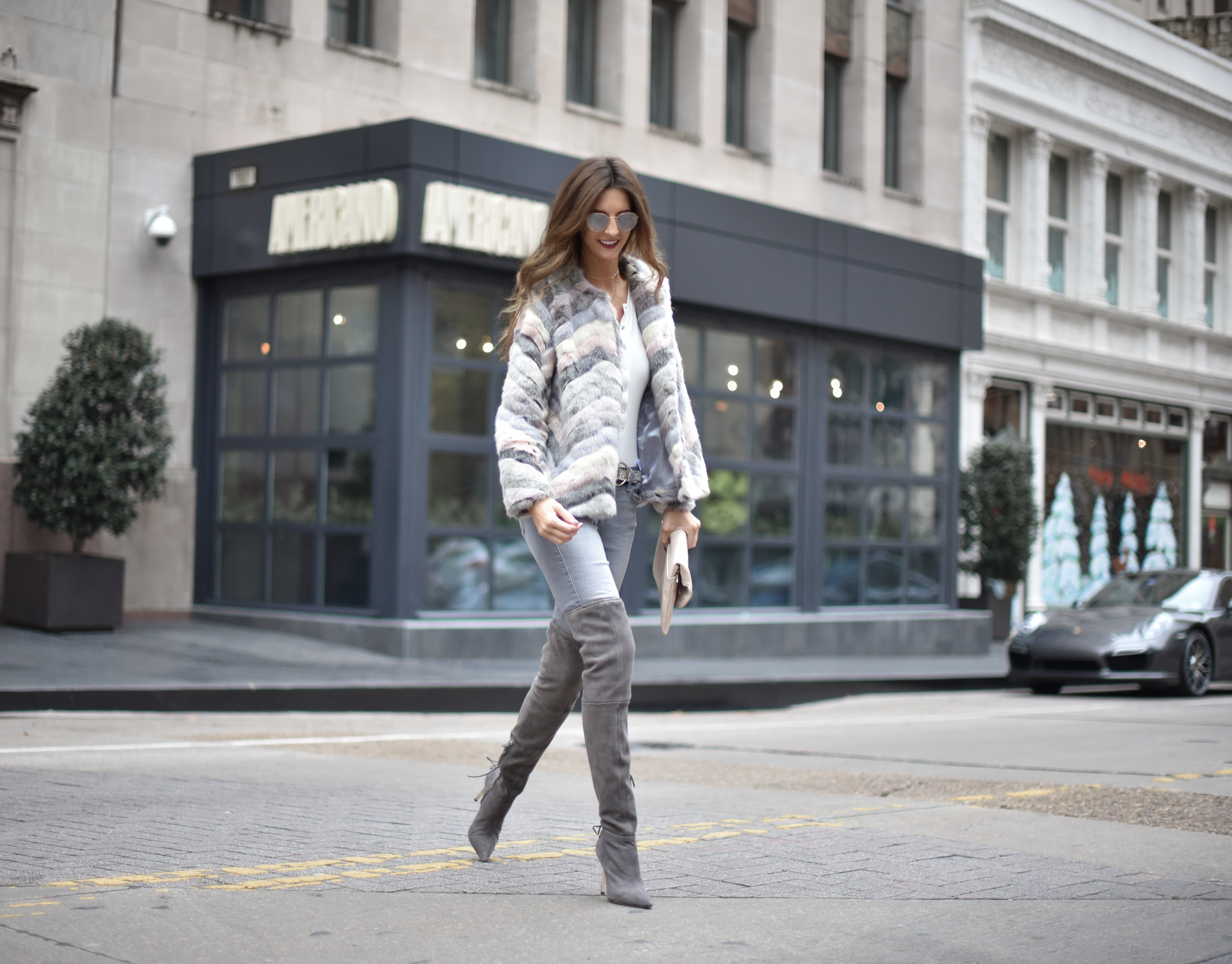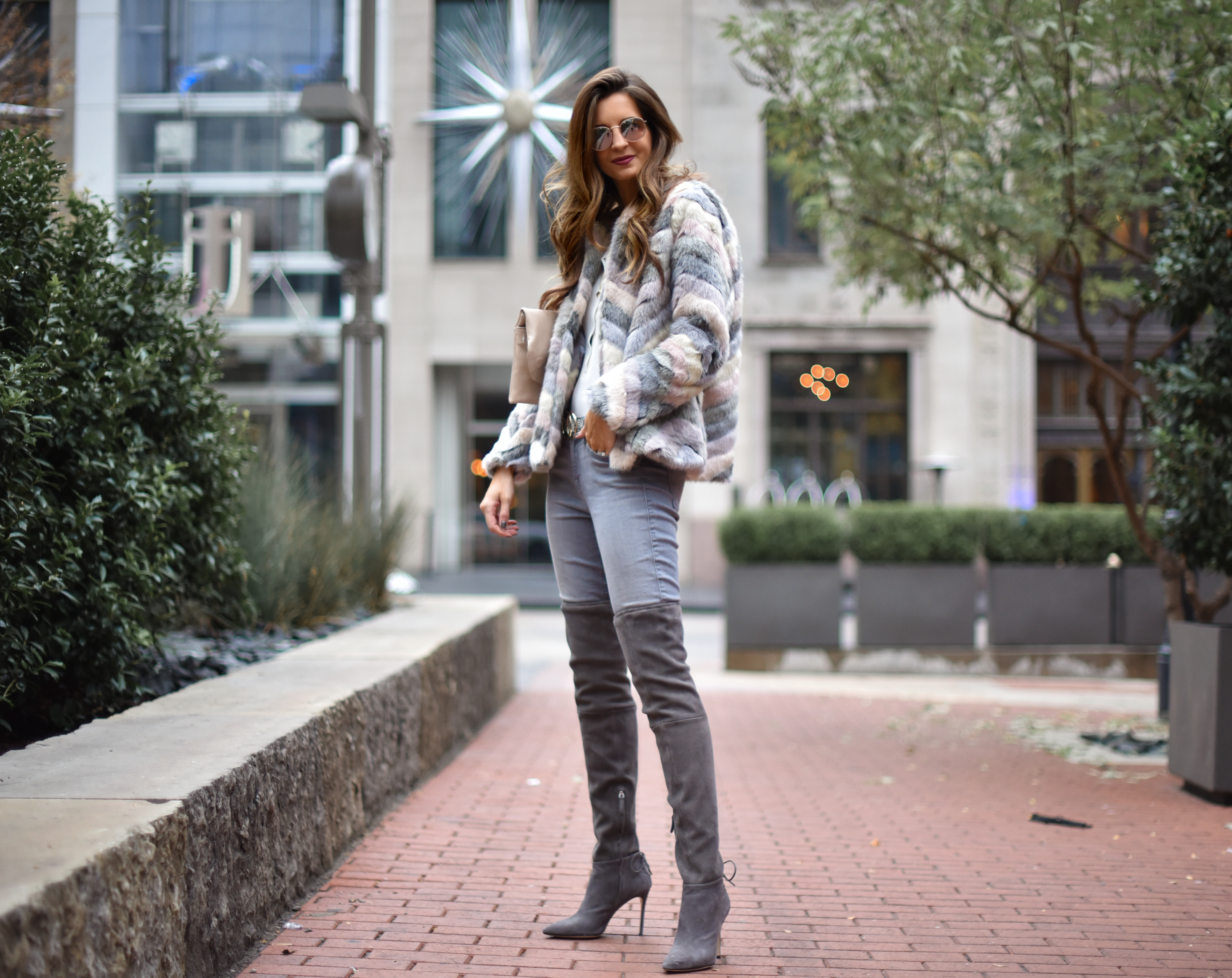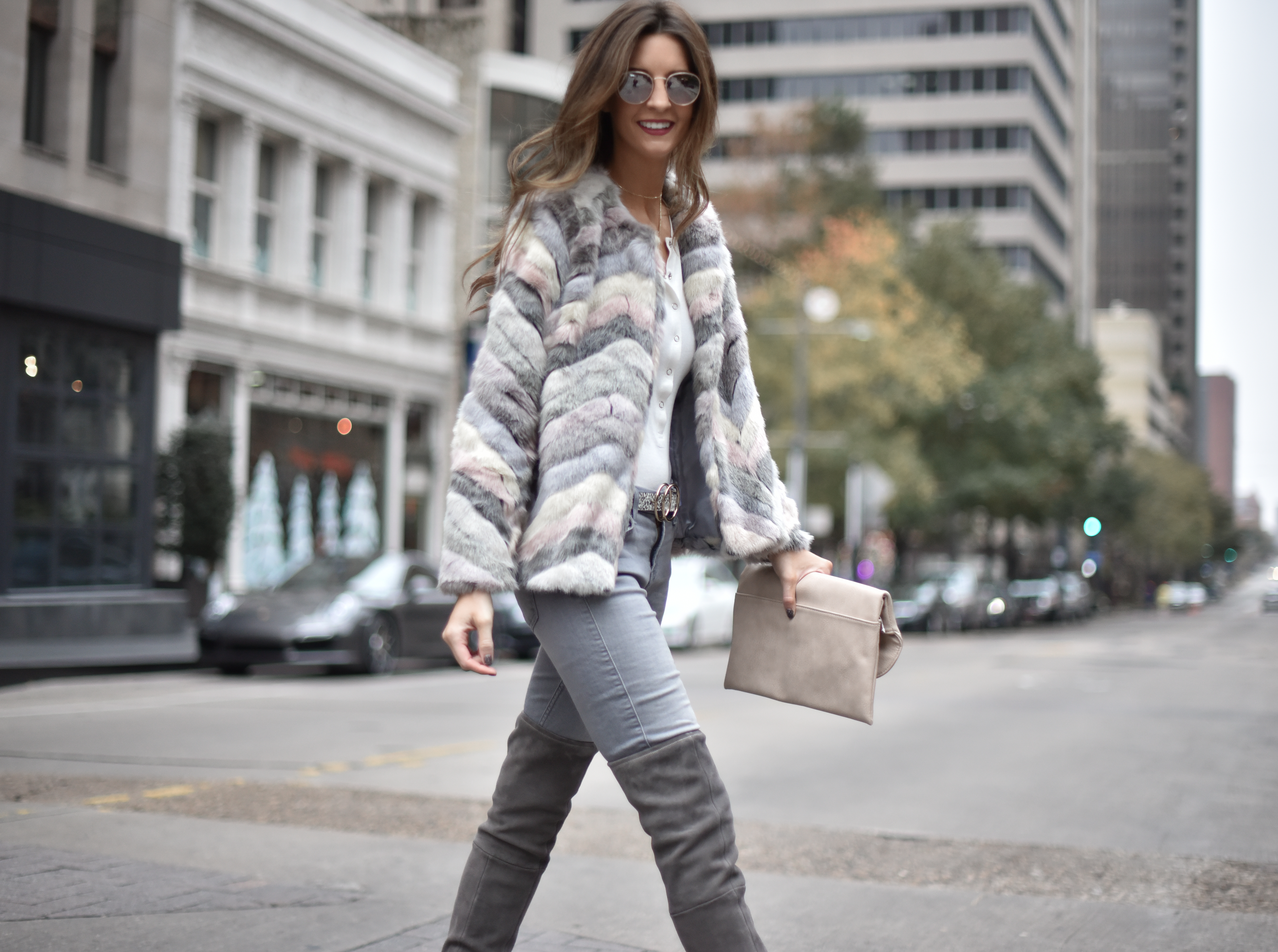 Coat, Jeans, Boots, Clutch (similar), Top

Here are some of my fave fur coats

Thanks to Nordstrom for partnering with me for this post! All views and opinions are my own!