Hey friends! It"s almost Thanksgiving and I'm sure a lot of people are preparing already! But I have a confession… we will not be having a traditional Thanksgiving this year. Since we are not from the US, we don't have family here, and Canadian Thanksgiving was back in October! Therefore, we opted for a different route.
Our plan is to be camping on a beach in South Texas! We haven't camped on a beach here before, so we are just going off what the internet has said about it! The weather is warm, but the wind might be a factor right now! Stay tuned on my Snapchat (@myviewinheels) for our little adventure–pray we don't get blown away! 😛
But on to this outfit– this burgundy patch jacket is ONLY $30!! The color is amazing and I love all the patch details! I am wearing a size XS. Normally I am a small, but I like to size down when I know things fit a little oversized!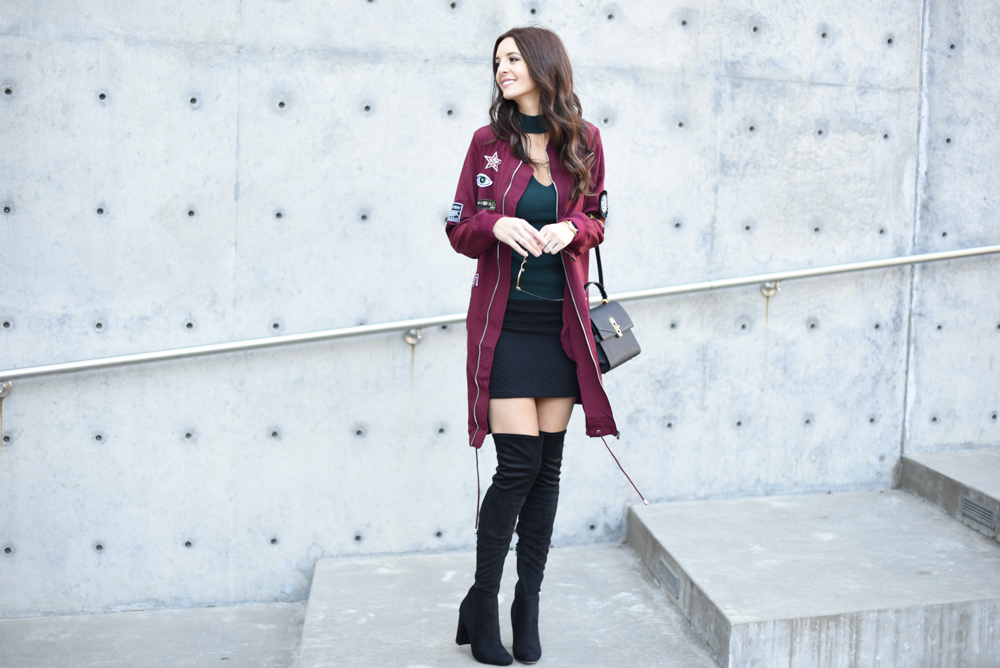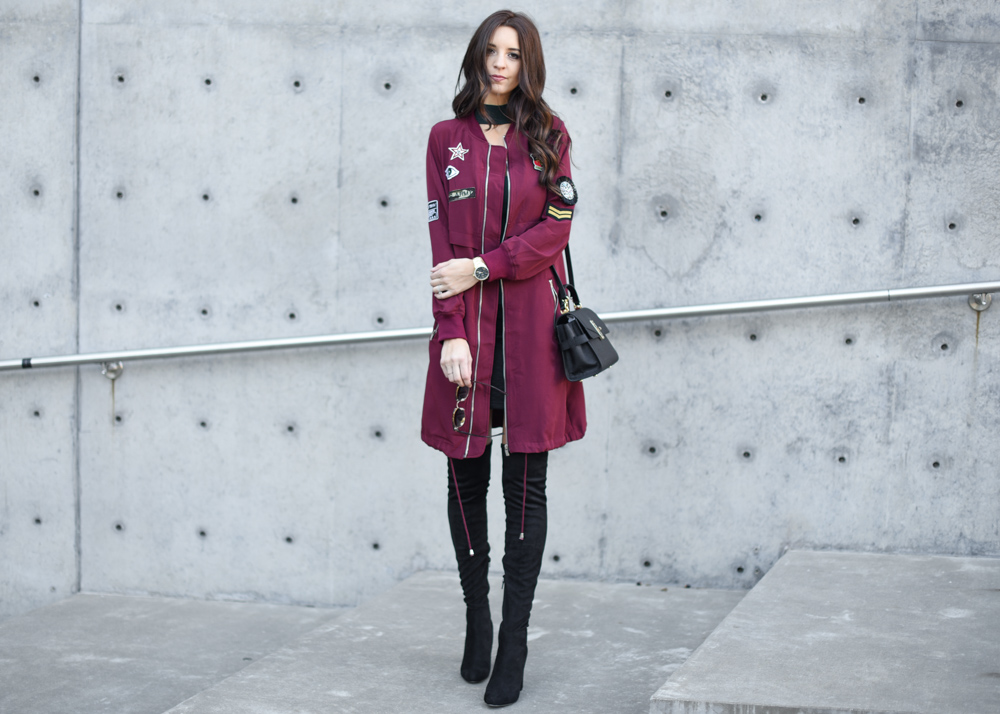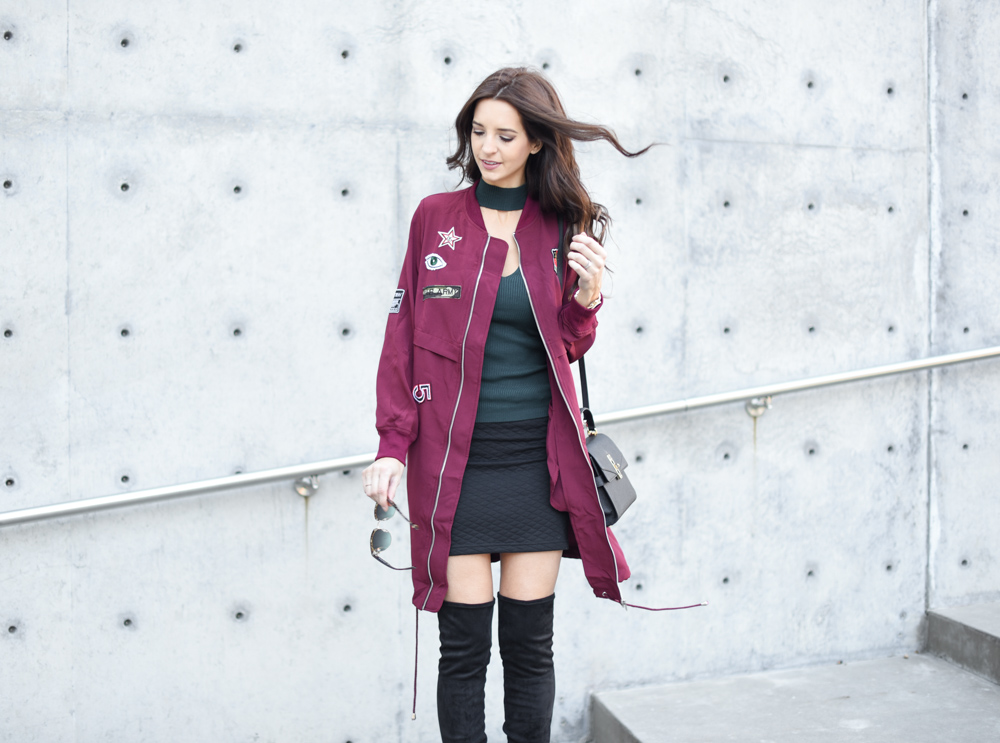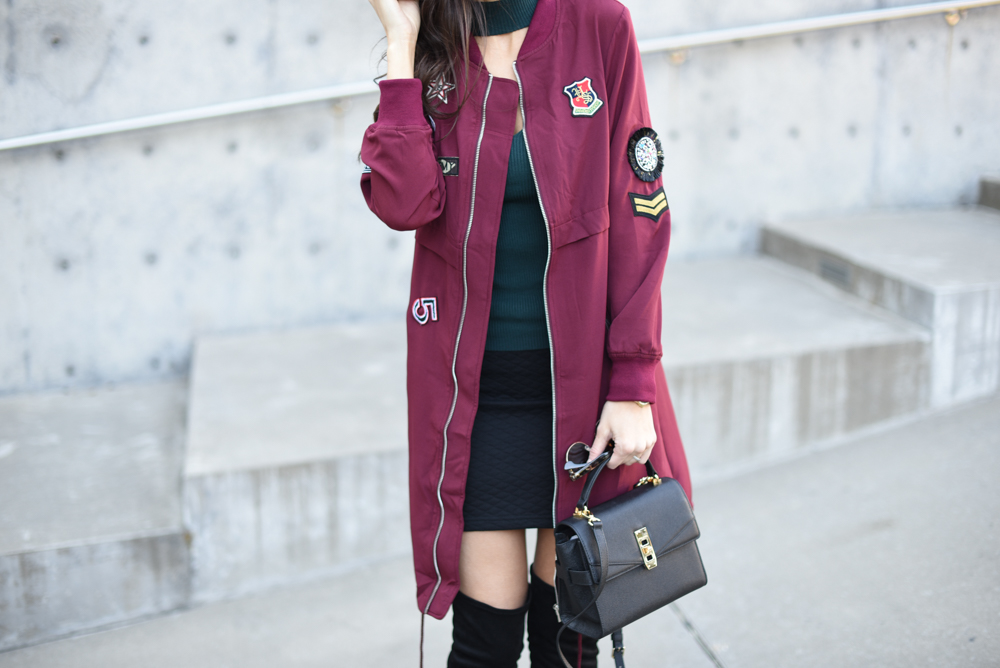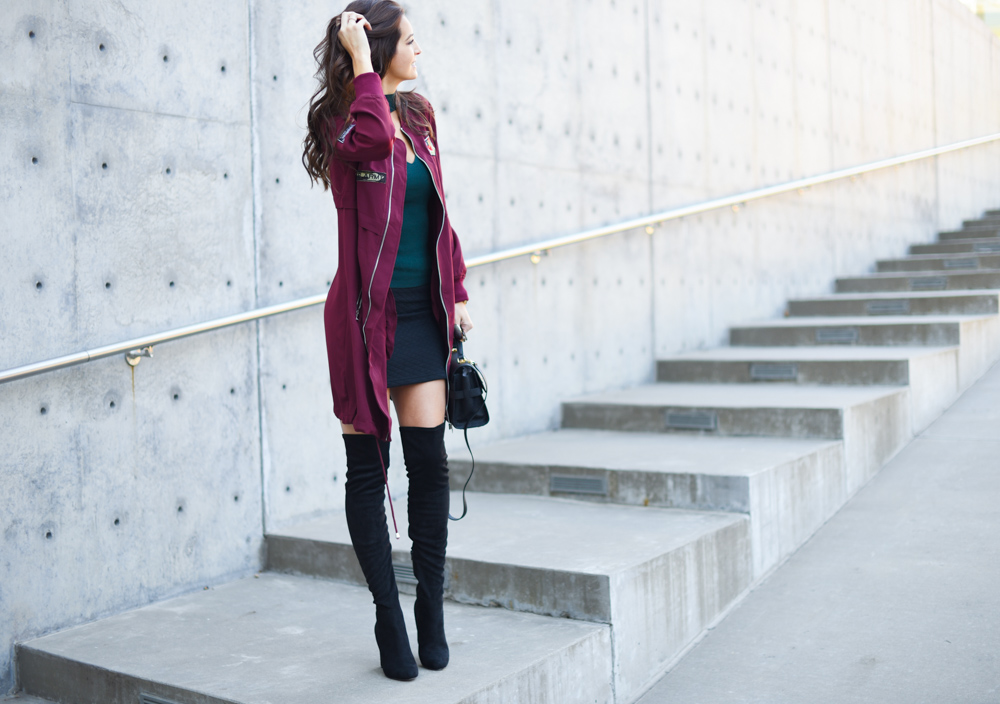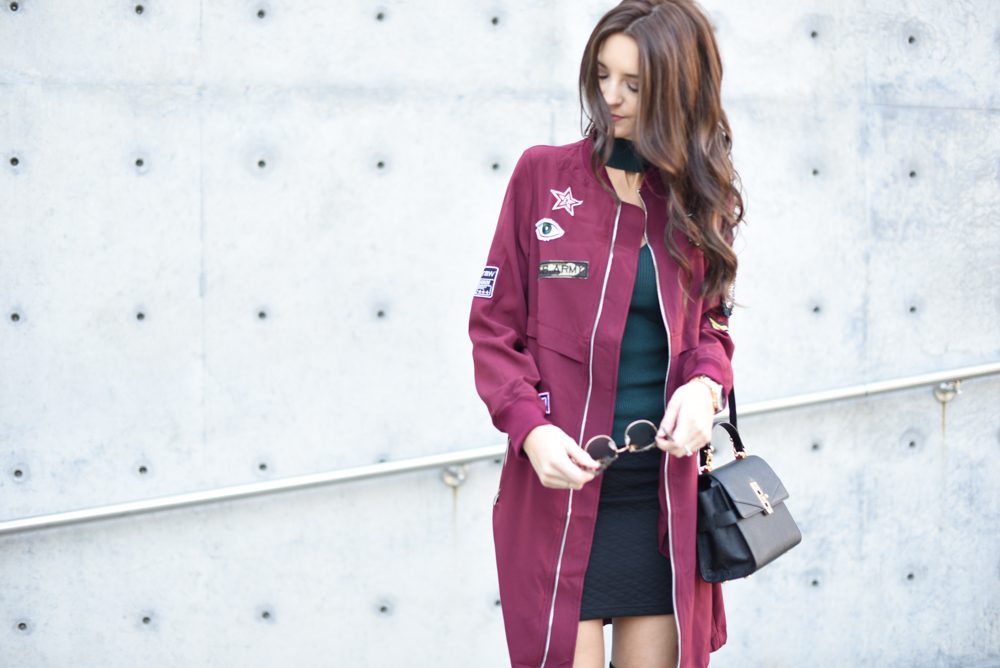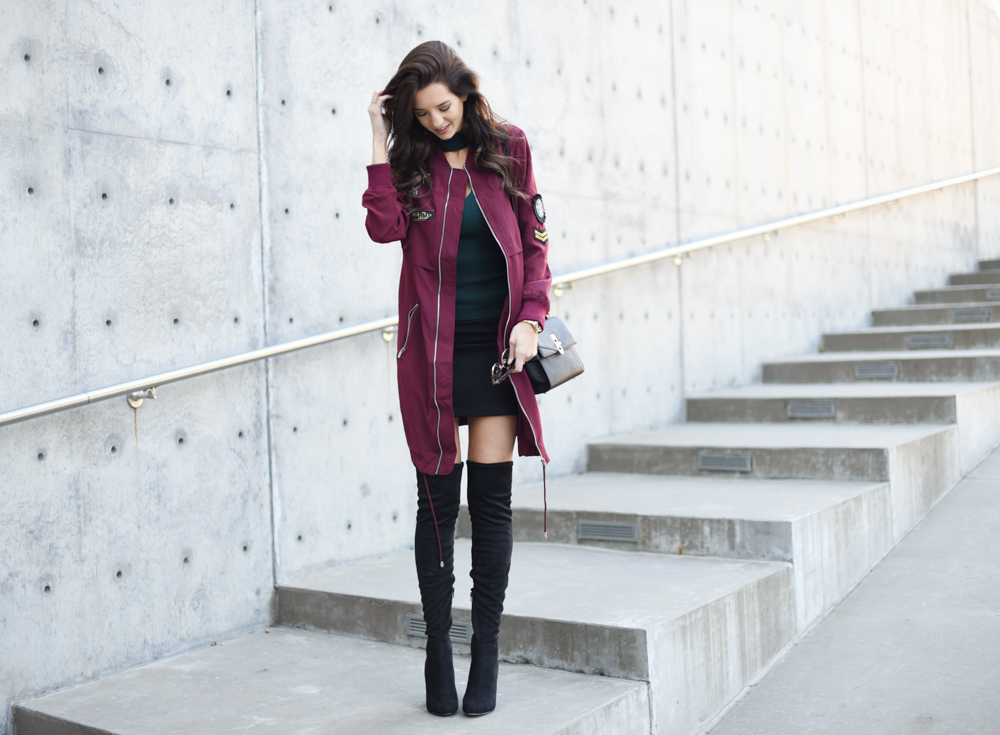 Jacket c/o, Top– 50% off!, Skirt (similar 50% off), Boots, Purse