I was visiting Canada last week and managed to buy 4 new black pieces of clothing. Something about being in the cold and having limited daylight hours makes me drawn to dark clothing! Since Dallas has warmer weather throughout the year, I haven't been buying as much black clothing, which I'm sure my mom is happy about! 😛 I don't think I will ever have a super colourful wardrobe, but there definitely is some color!
For this all-black outfit, I wore my first mesh top! I have always been a little weary about showing too much skin or being revealing with mesh tops, but I think this worked really well with the long jacket over it. I have a black bralette underneath the top, but if this is too much for you, a black cami would be perfect!
Also, I need to mention about this jacket I am wearing! I fell in love as soon as I saw it! The combination faux leather, fabric and the cute peplum gives it a great shape! I got a size small– and it does run a little slimmer in the arms and shoulder area!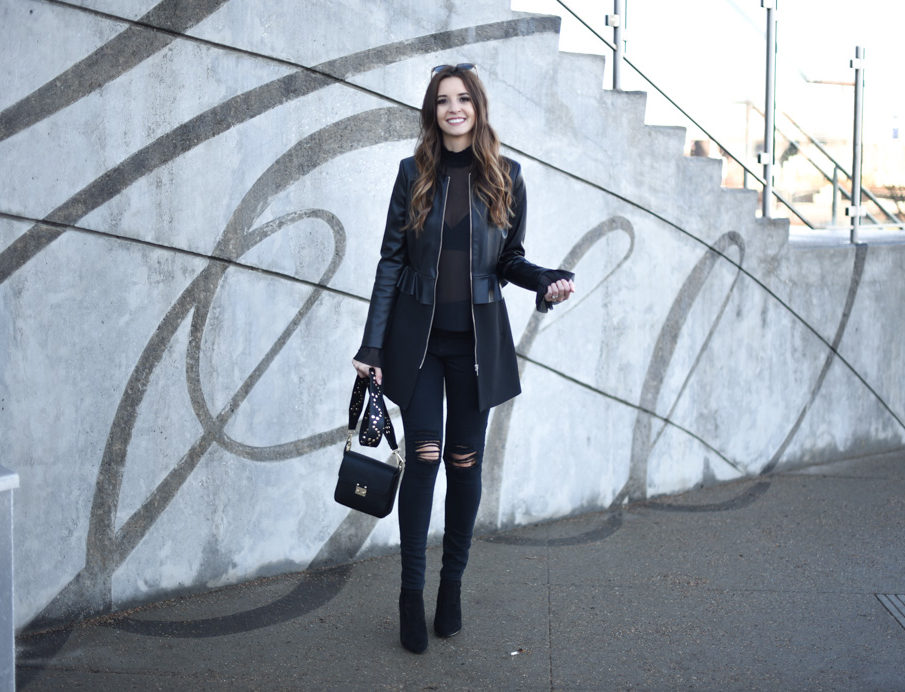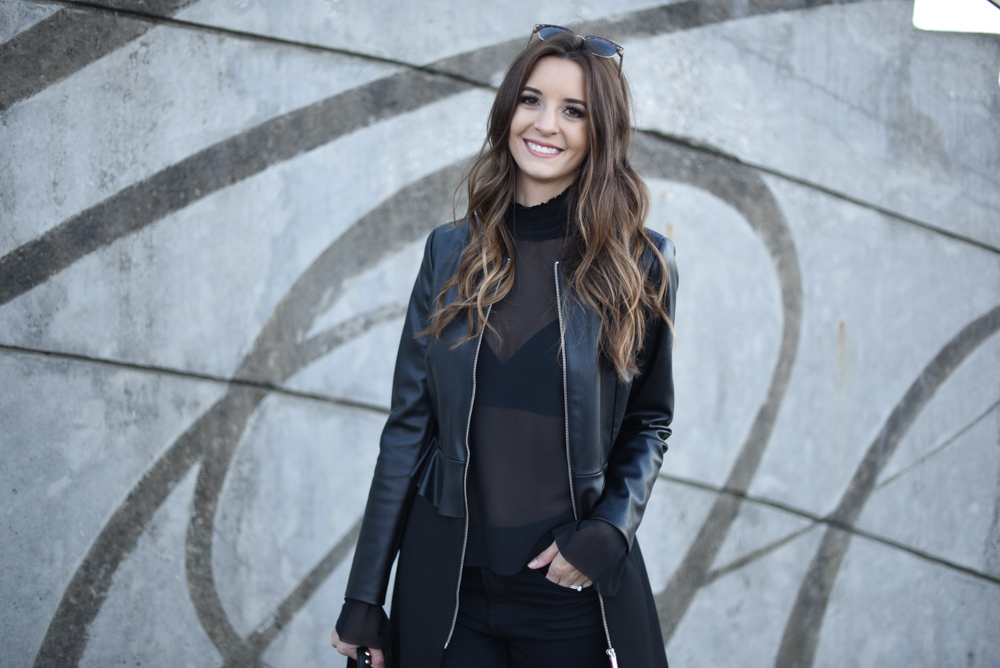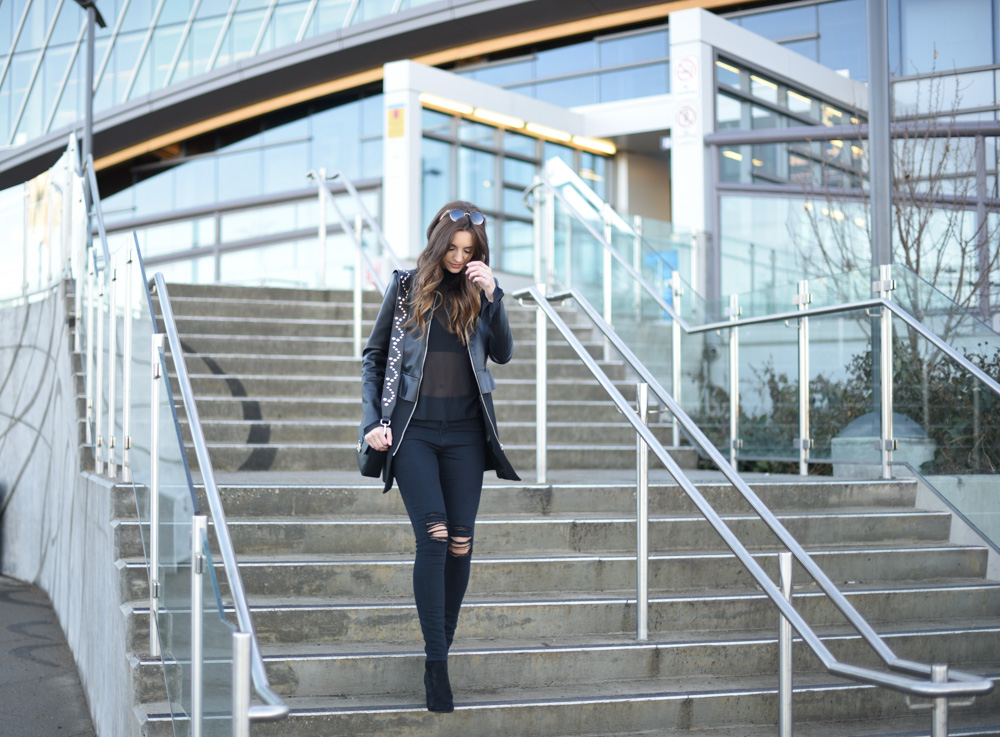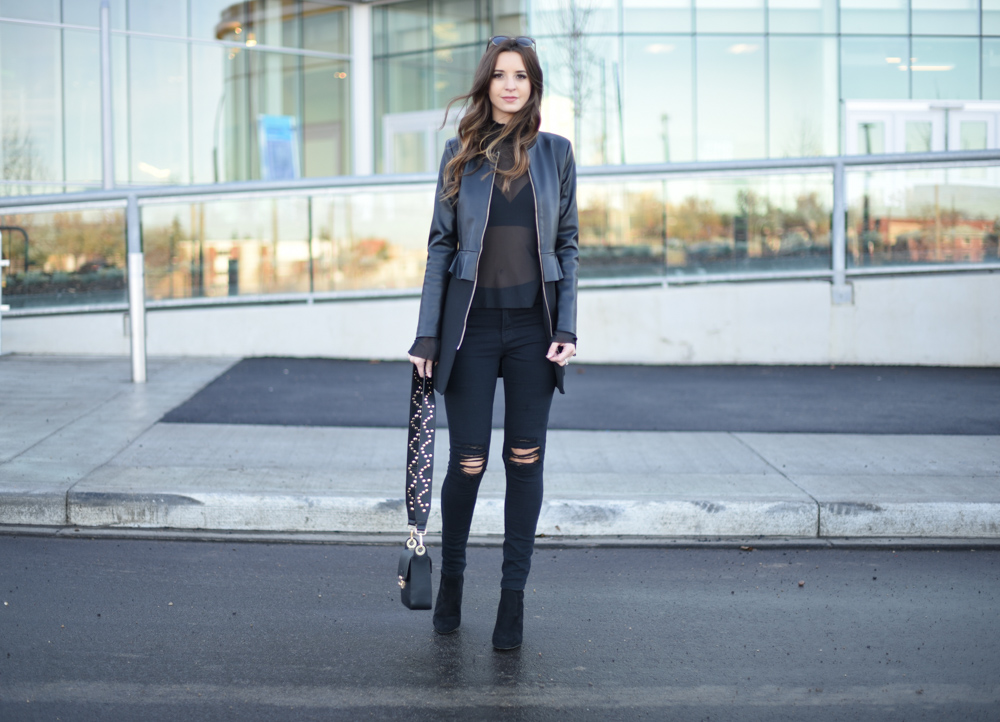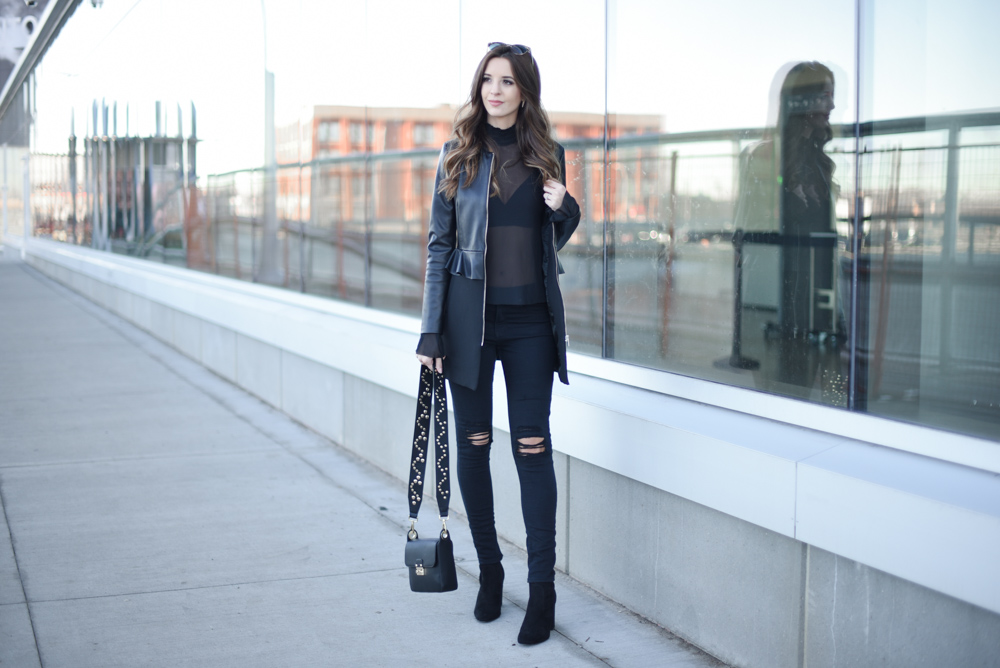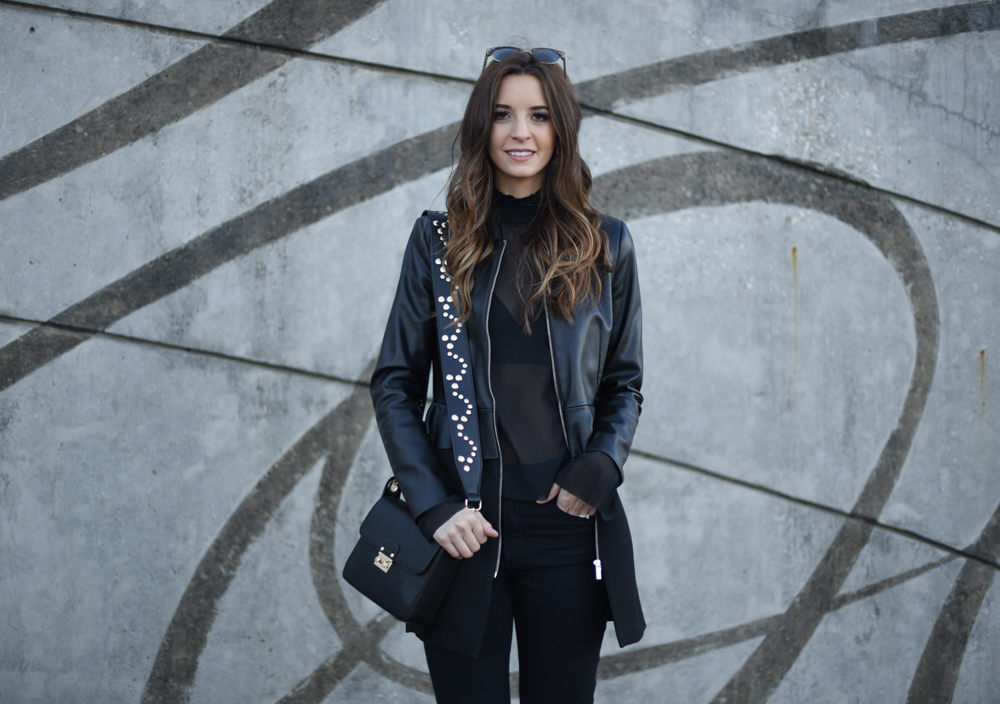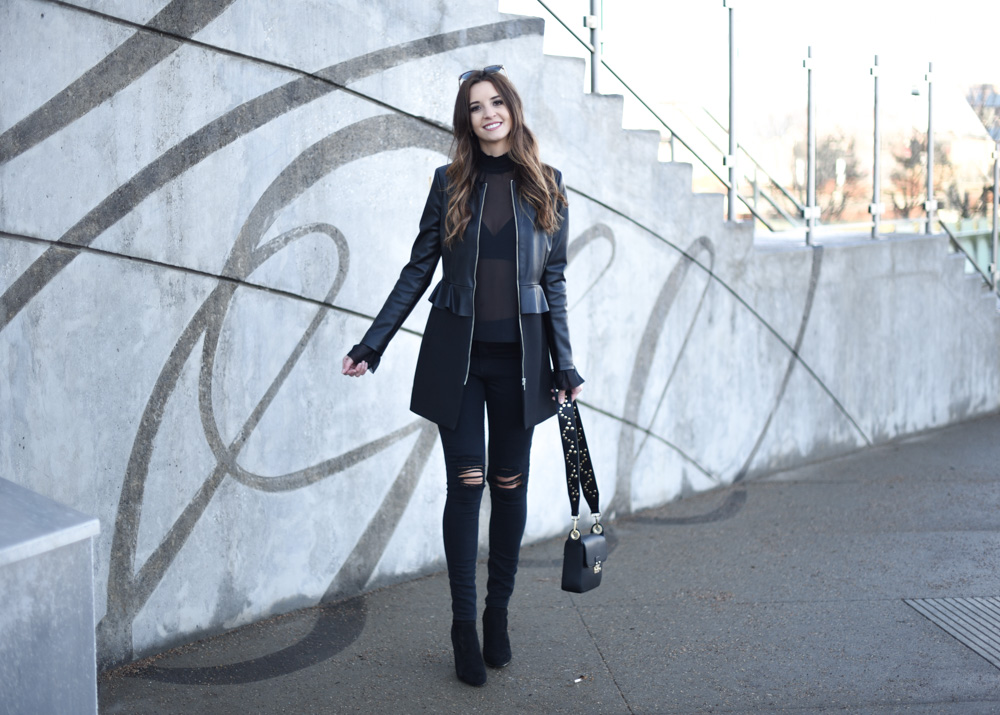 Jacket, Jeans, Mesh Top, Bag (similar), Boots