Good Morning and Happy Thanksgiving!!
Jon and I are checking out of our hotel today in South Padre Island, TX and will be attempting to camp on the beach–if all goes to plan! Other than a high-school mountain hike trip, I have never camped where there is no bathroom or running water! So I told Jon the max number of days we can do this is two, then I will need running water. Haha
I just wanted to share this little grid print dress that is only $14! Scroll down for details! I am obsessed with my over the knee boots, and I alway love how they look with little swing dresses like these! These boots are only $100 and fit amazing if you have small calves!! You will also see that I added my faux leather coat if the weather is a little cooler.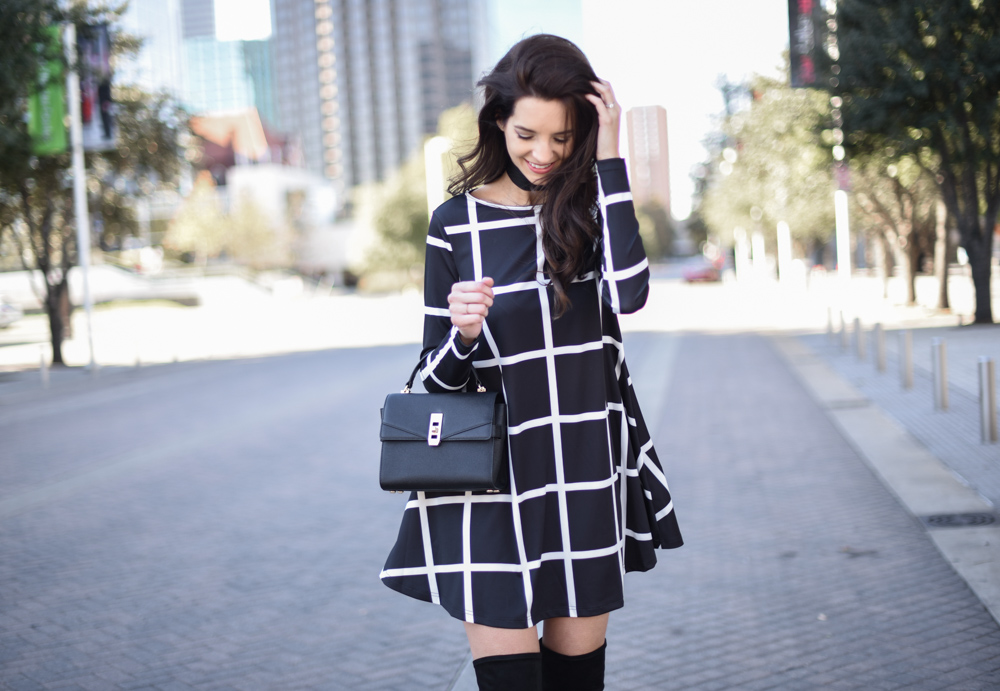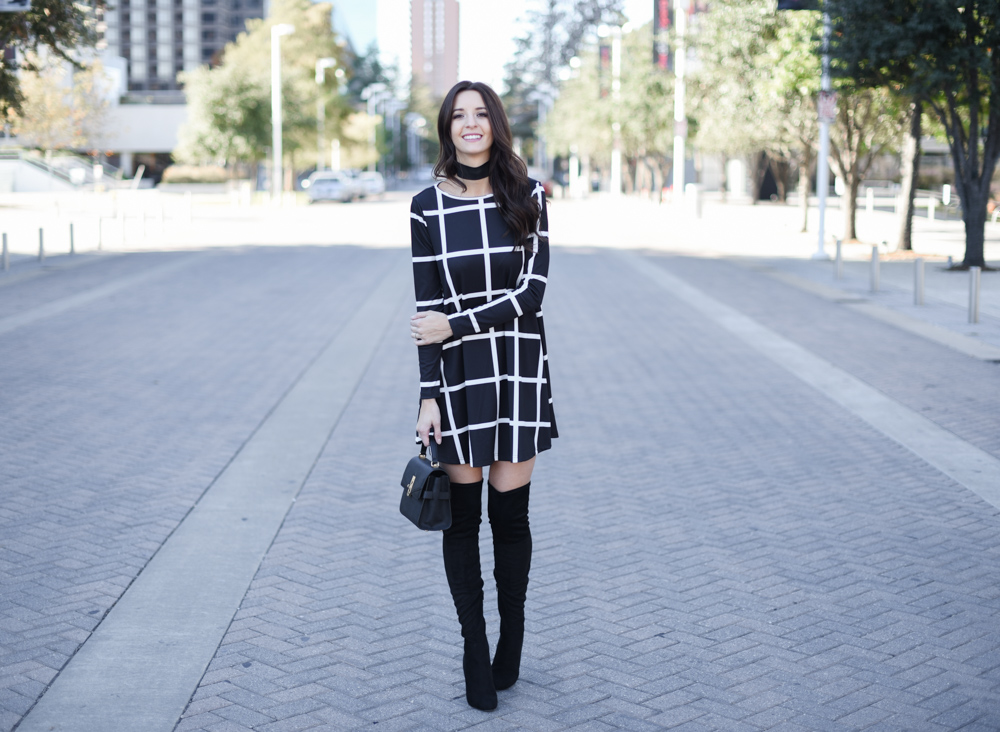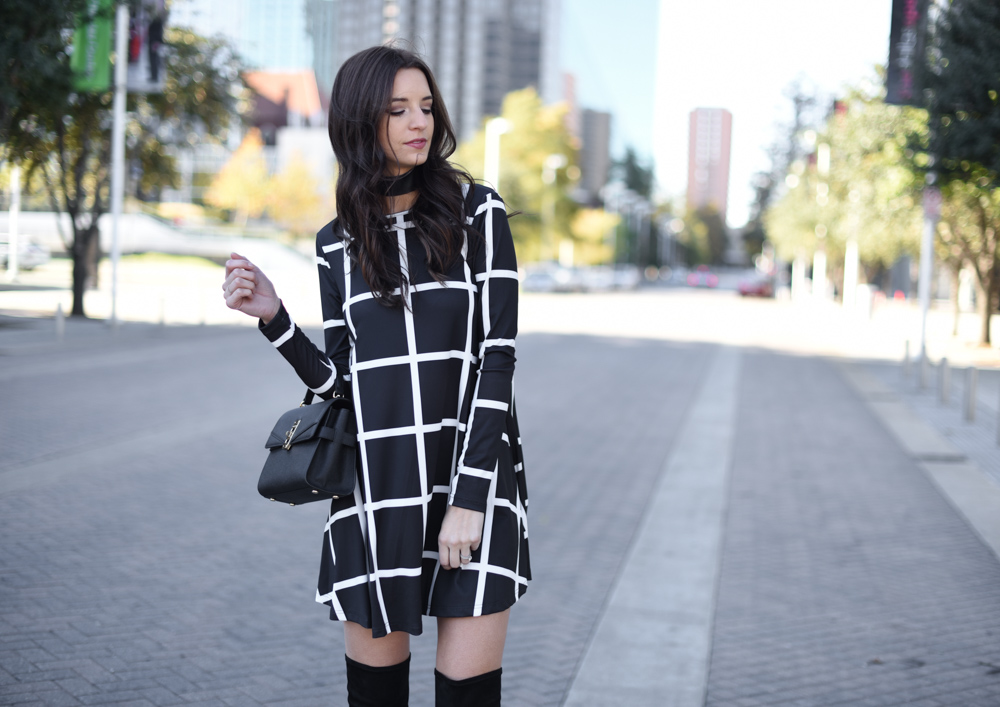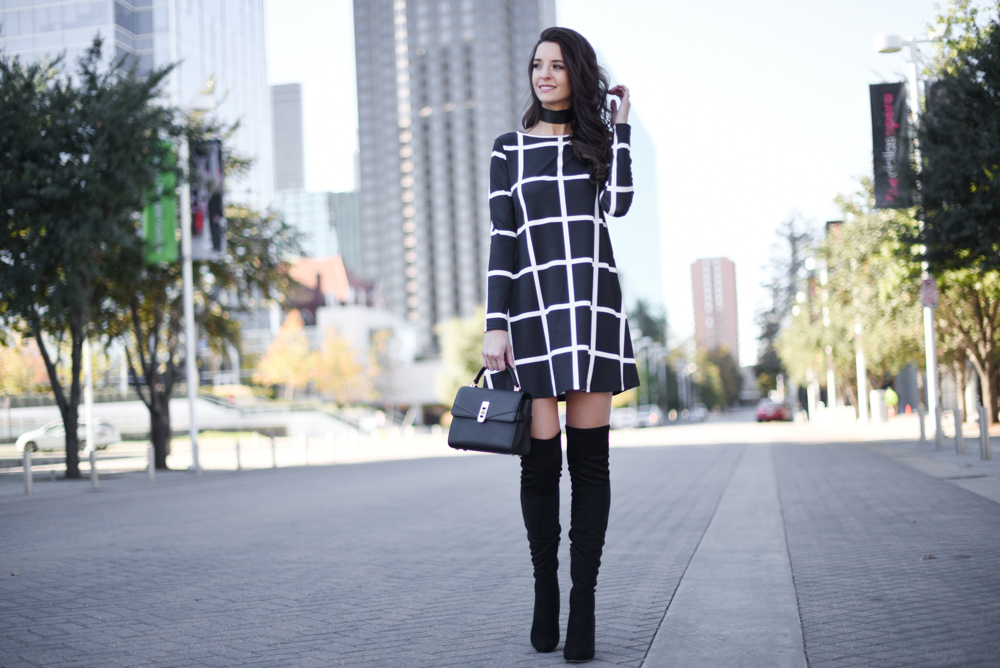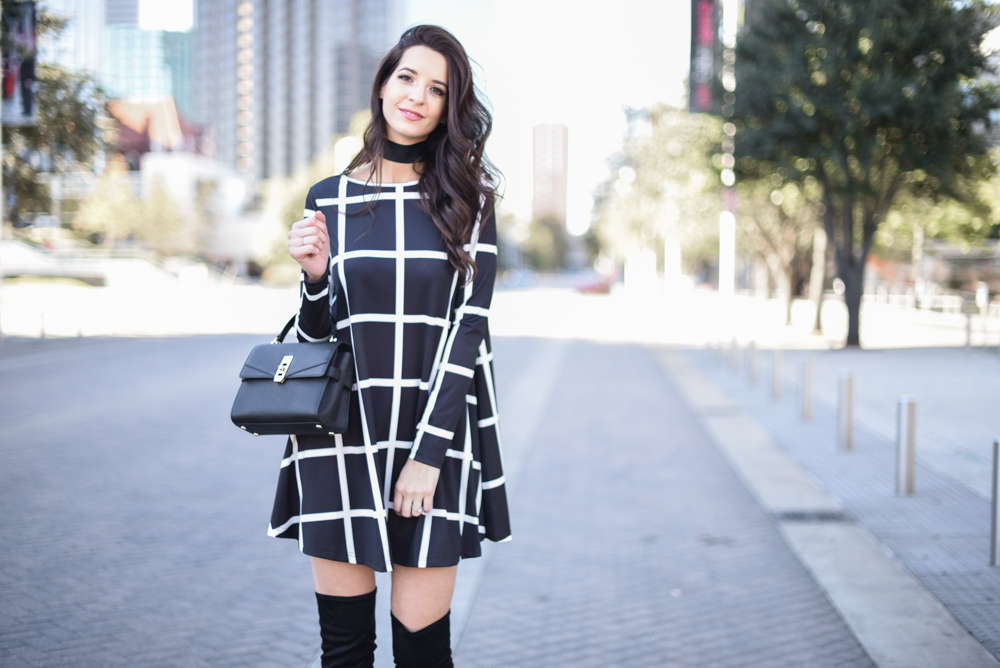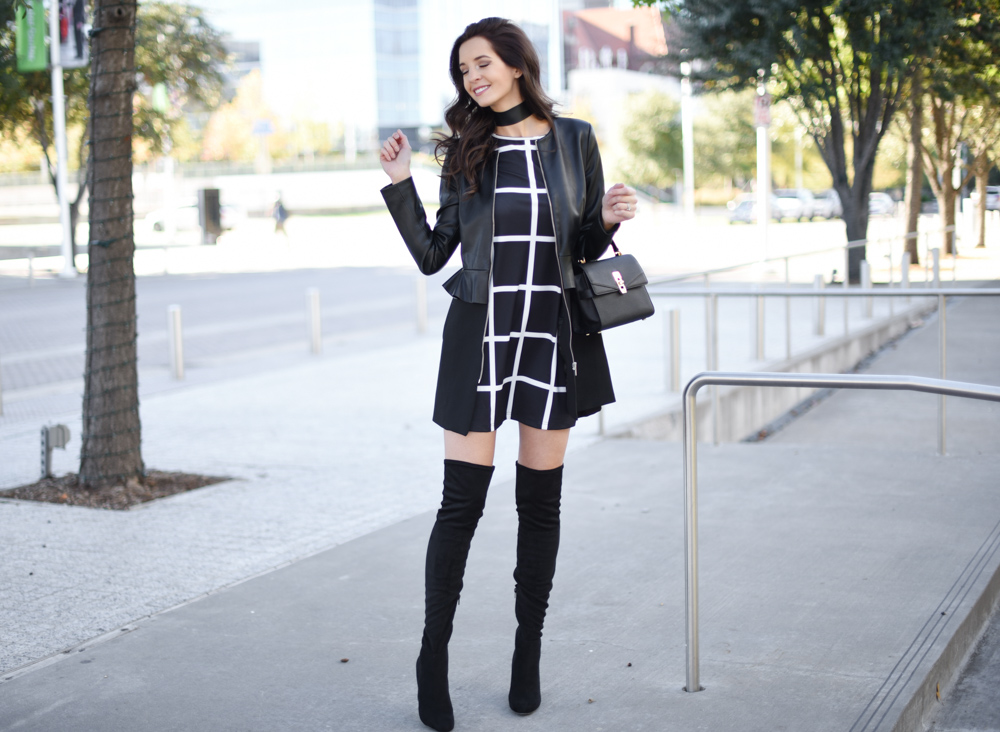 Dress, Boots, Bag, Jacket, Choker