My husband Jon and I moved to Dallas about a year ago. If you've ever moved somewhere and not known anyone, then you know how hard it can be to meet new people! About 6 months ago, I was introduced to Bumble BFF! This app has been amazing for meeting new friends! It connects you with people in your area and you can start a conversation with them and eventually meet up.  Up till now I've been on about 7 "girl dates" and they've all gone well!  A lot of them have led to a continuous friendships and double dates that Jon and I have been on!
Even if you're not new to an area, it's a great tool if you are trying to expand your friend circle or meet knew people!
To get this app, you have to download the original Bumble App (which is a dating app), and then set up the Bumble BFF feature which will connect you to girls (or guys if you're a guy) that are looking for friendships!
I'm going on another "girl date" tonight and it made me think about how many other people are looking to meet new friends, but don't know how to go about it! This might be something to try! I know it's kind of a new concept and can seem weird if you're not familiar with this sort of thing, so if you have any questions about it, please feel free to ask me!
Also, I found this jacket at H&M and I'm in love with it! Its perfect for transitioning to fall and the cooler weather! These jeans from Silver Jeans are a "girlfriend" fit. Its similar to a boyfriend fit but are 'slimmer and slightly slouchy  through the hip and thigh'.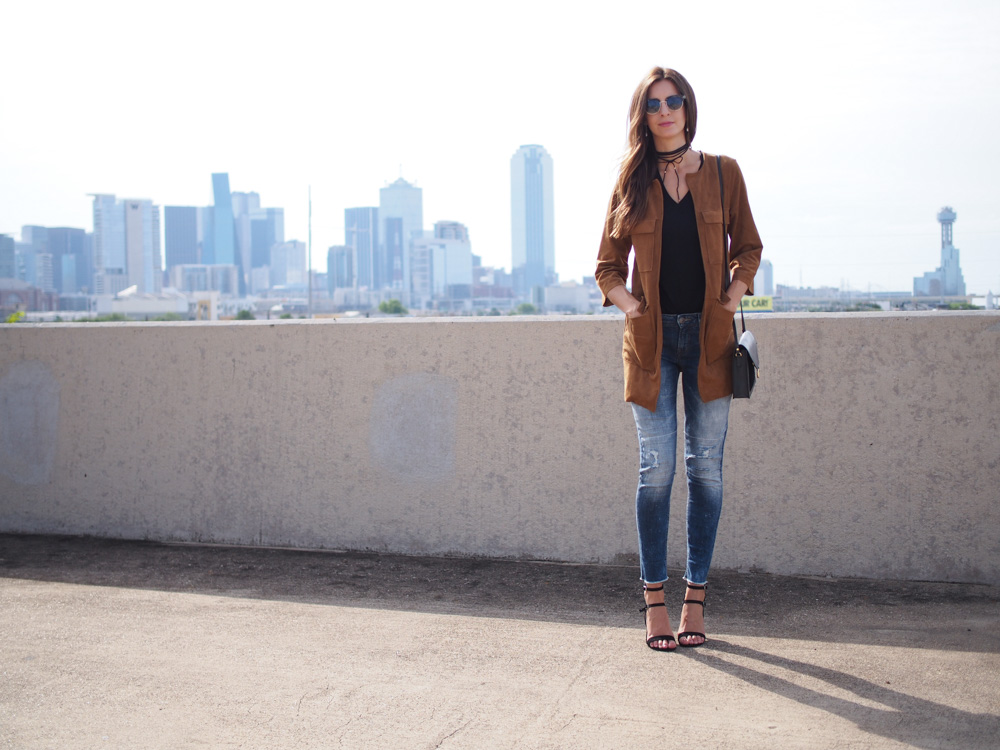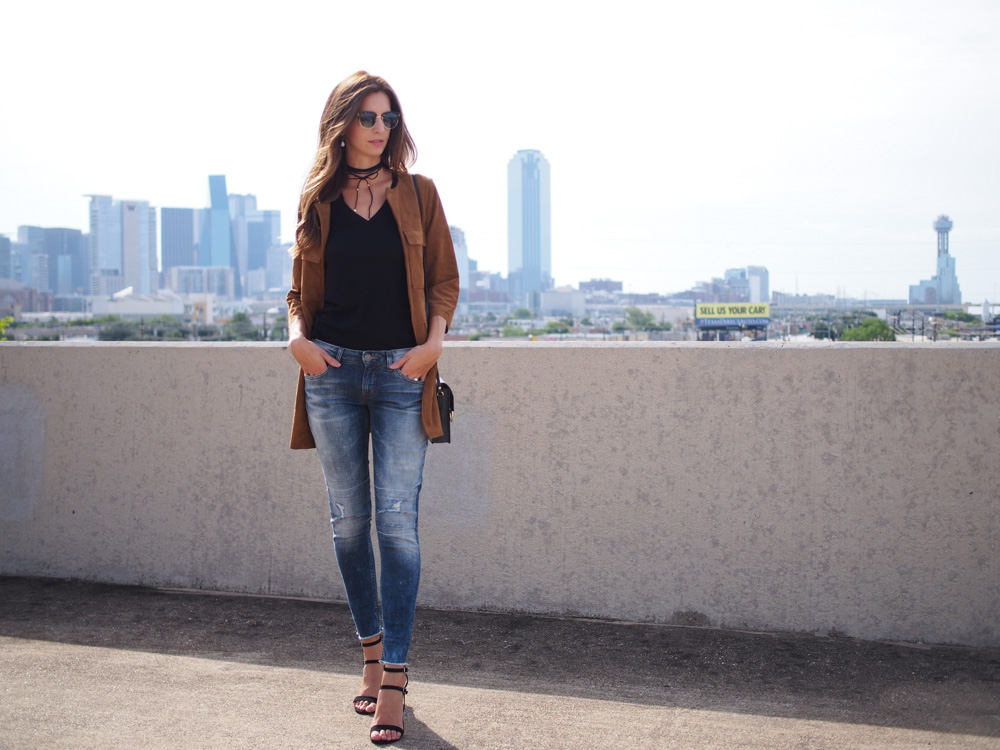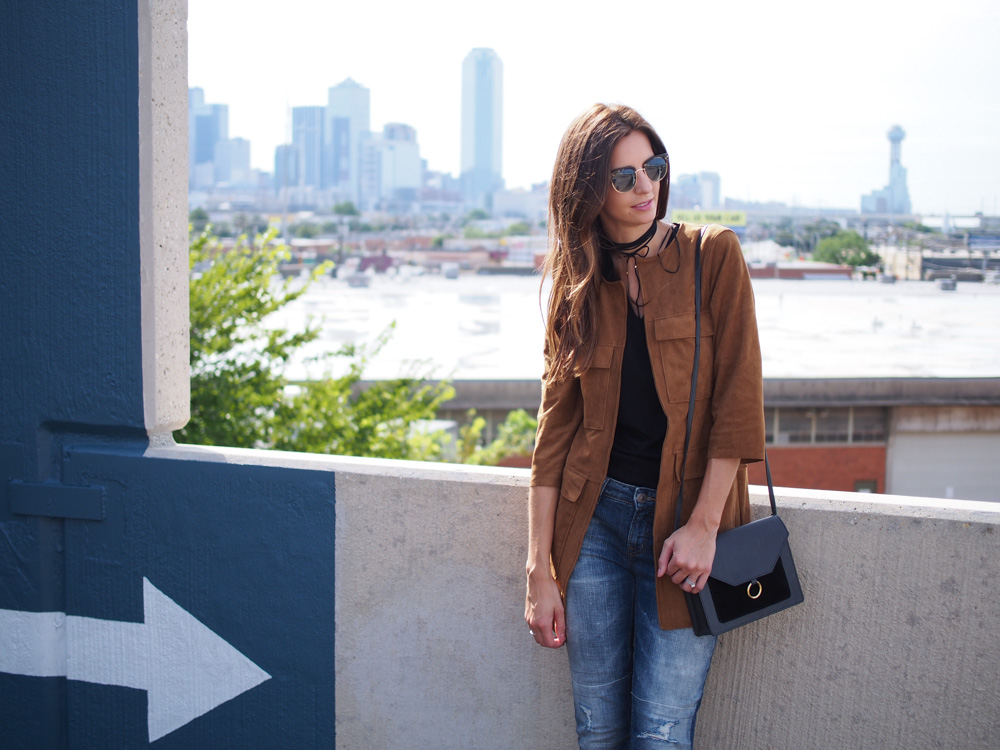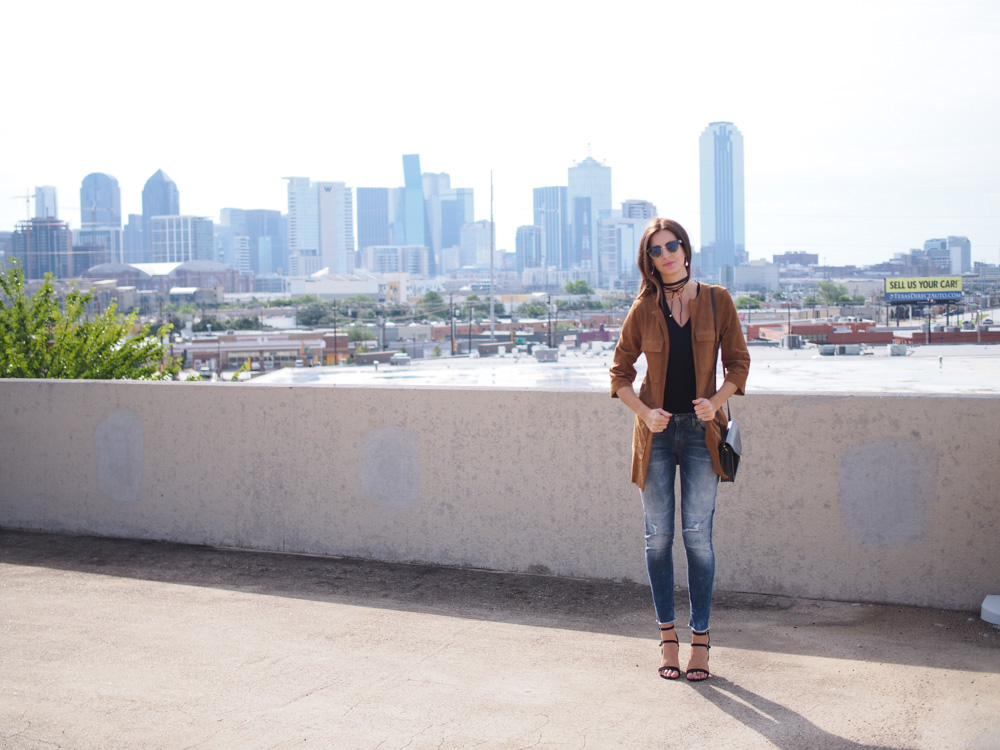 Jacket, Jeans c/o, Purse, Choker