Good morning!! Hope everyone had a great long weekend! It's back to work, but hey, at least its a 4 day work week now! 🙂
Bell sleeves are going to be huge this fall and I have to say, I am a big fan! I especially love them on this romper because they are unusually long and give a fun and oversized look! And the best part is that this romper is on SALE! Scroll down to get the link!
We didn't have any exciting plans this weekend, but we did make a big purchase! We bought a new camera! We went with a Nikon D750, and I will write a post later on why we went with this one– we are just waiting for it to come in and then we will get to start using it! I'm so excited!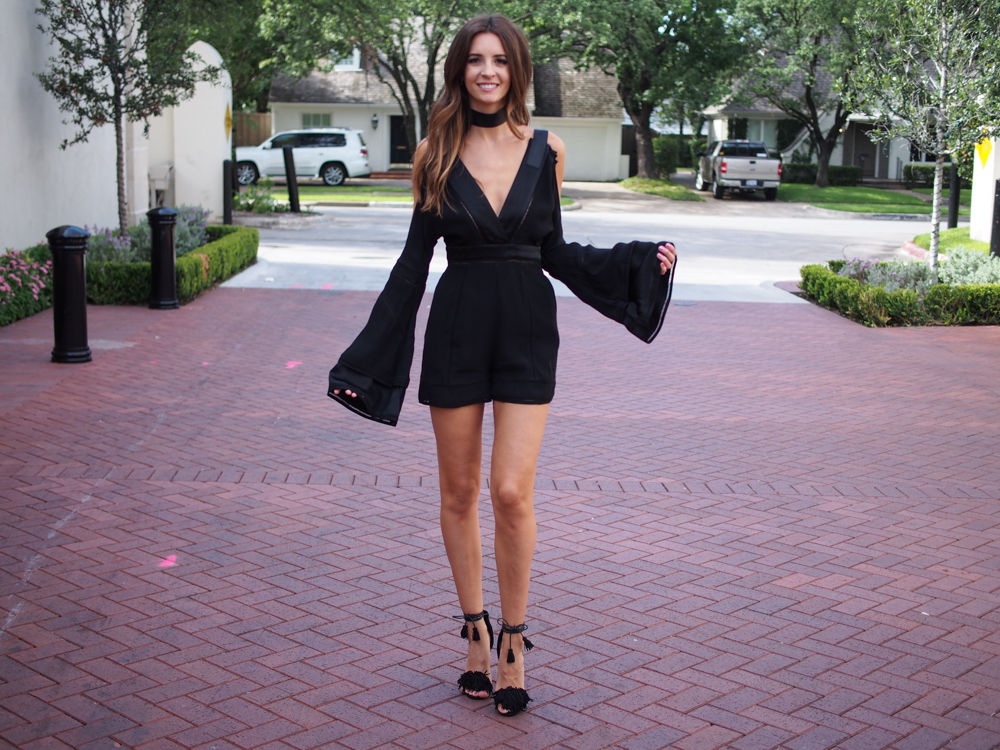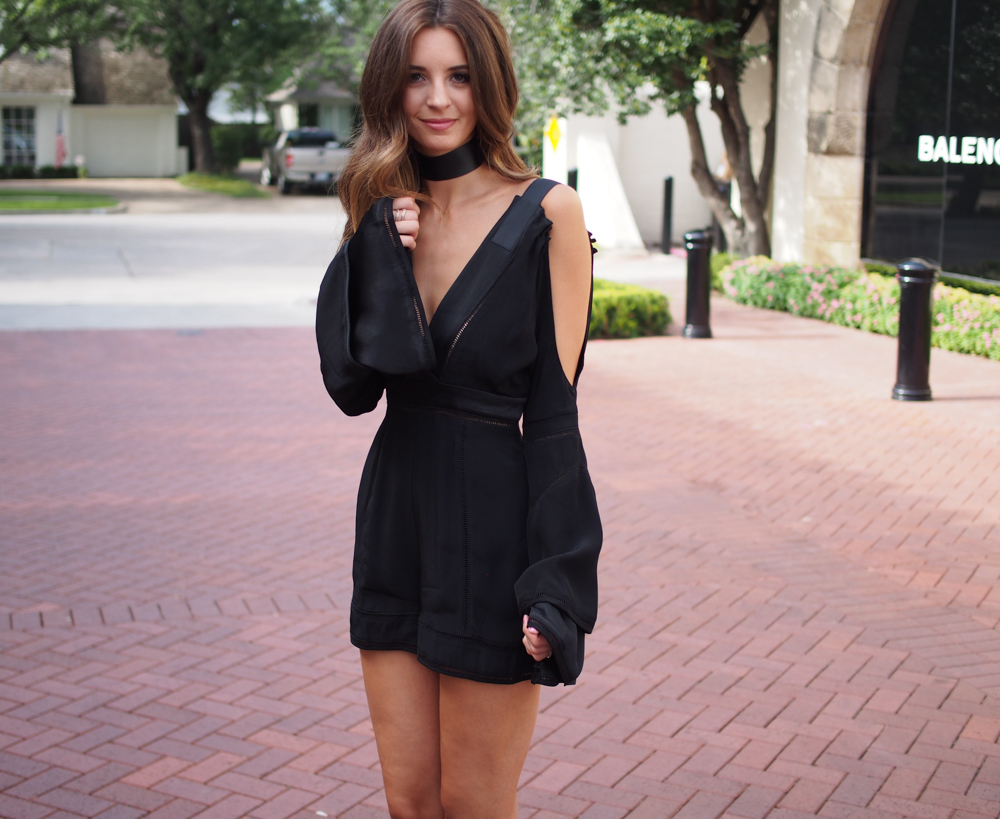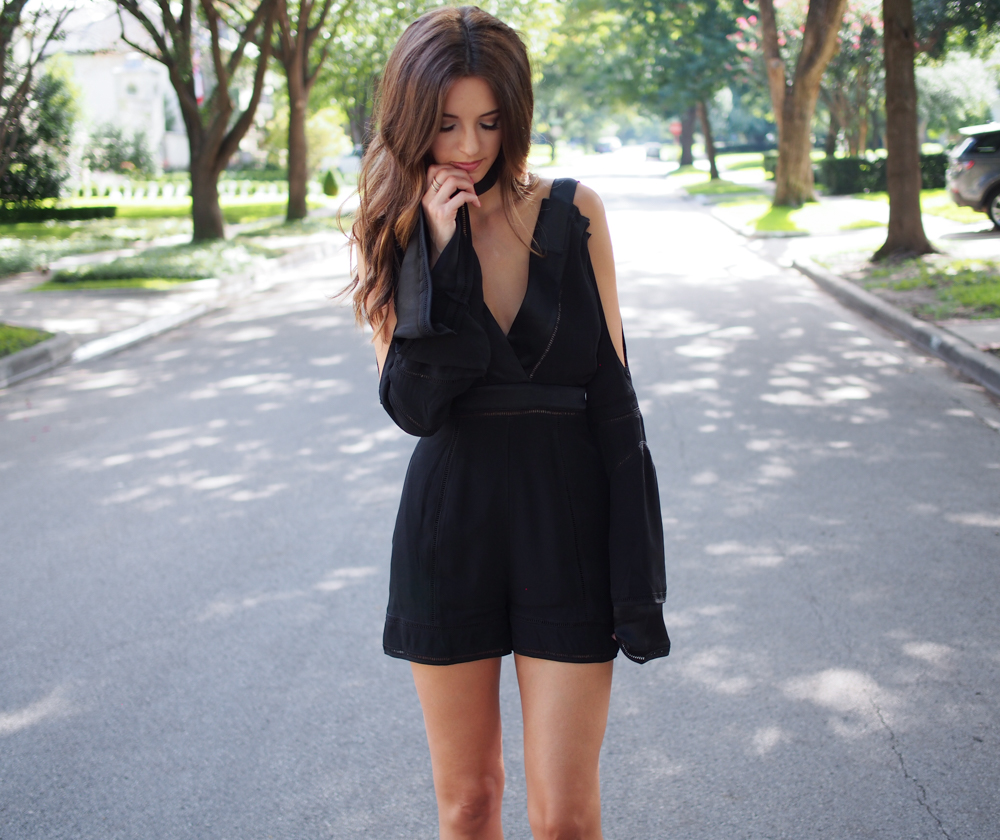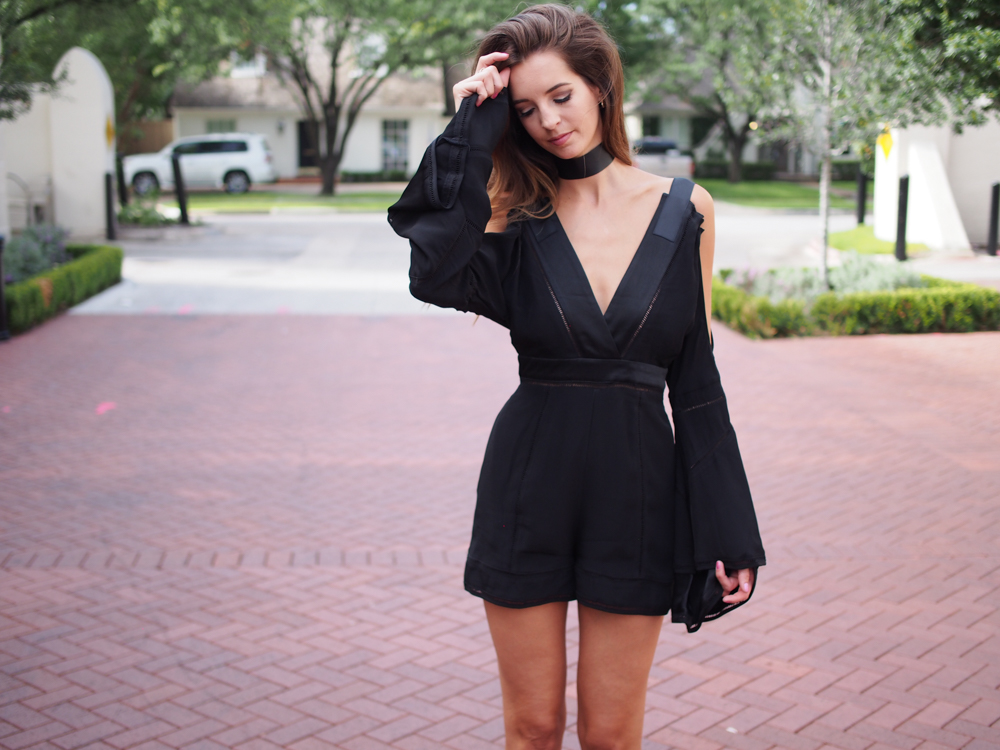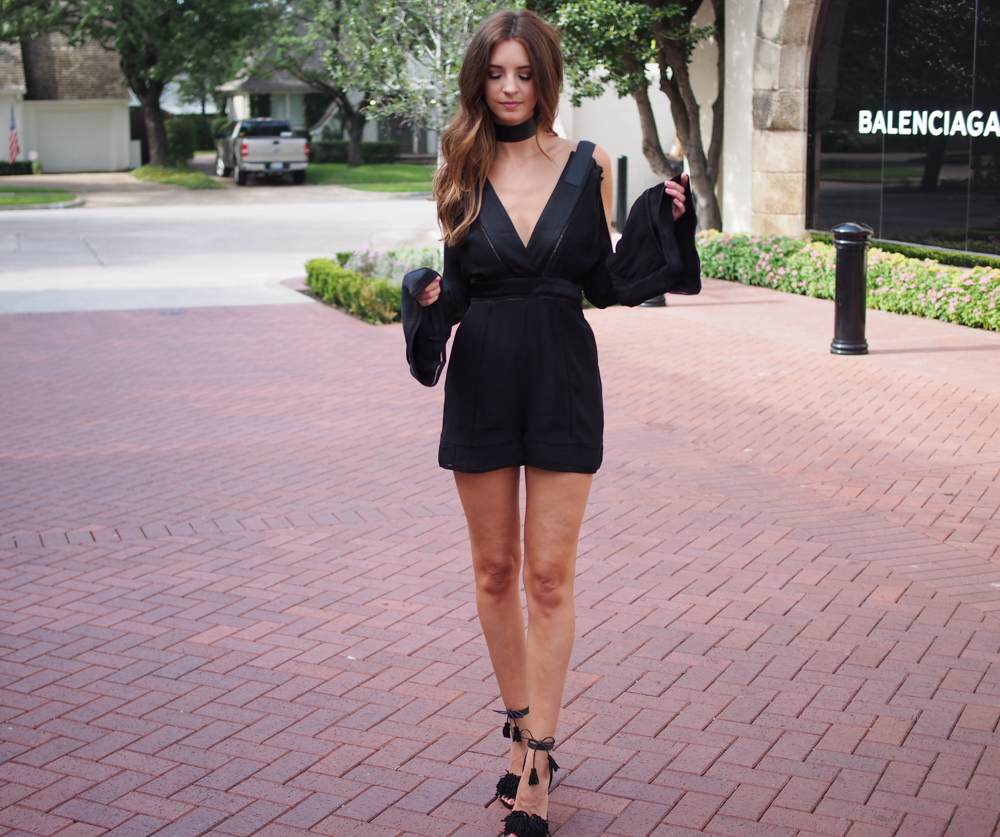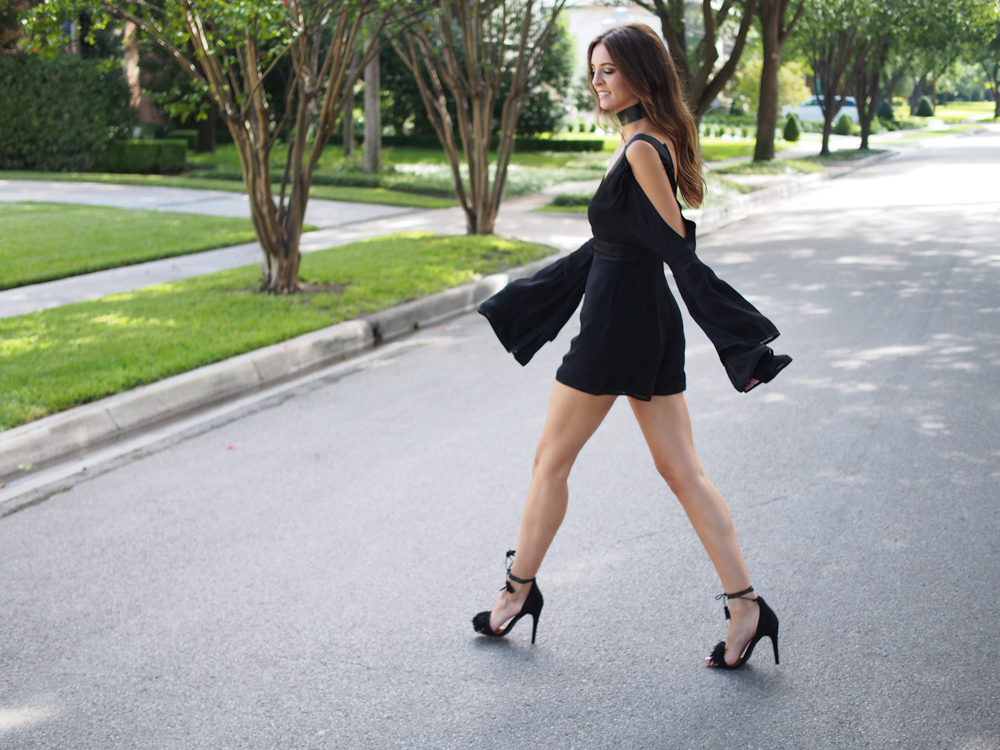 Romper on SALE!, Choker, Shoes