I'm excited to be partnering with Nordstrom today to share with you the perfect fall dress under $50! It comes in 5 great colors for fall and is so versatile! I love sharing great staples at affordable prices, and you can see my post last week when I shared my perfect fall sweater under $40! I love that Nordstrom has so many great trendy pieces for fall at a great price point!
If my day-job had a dress code, I would definitely be wearing this dress with a cute blazer and pumps! For now, I'll stick to jeans at work and wear this as if I'm going out! Today I styled it with black booties–yes, even thought the dress is navy! I don't really like the "no back and navy" rule–especially since this dress was such dark blue–rules are meant to be broken! 😛
I amped up this look with a red bag to pull from the thin red pinstripe in the dress. I normally stick to basic neutrals for bags, but I am loving this red and  it will pop with a lot of looks! Scroll down to shop this outfit and see all 5 colors of this dress!!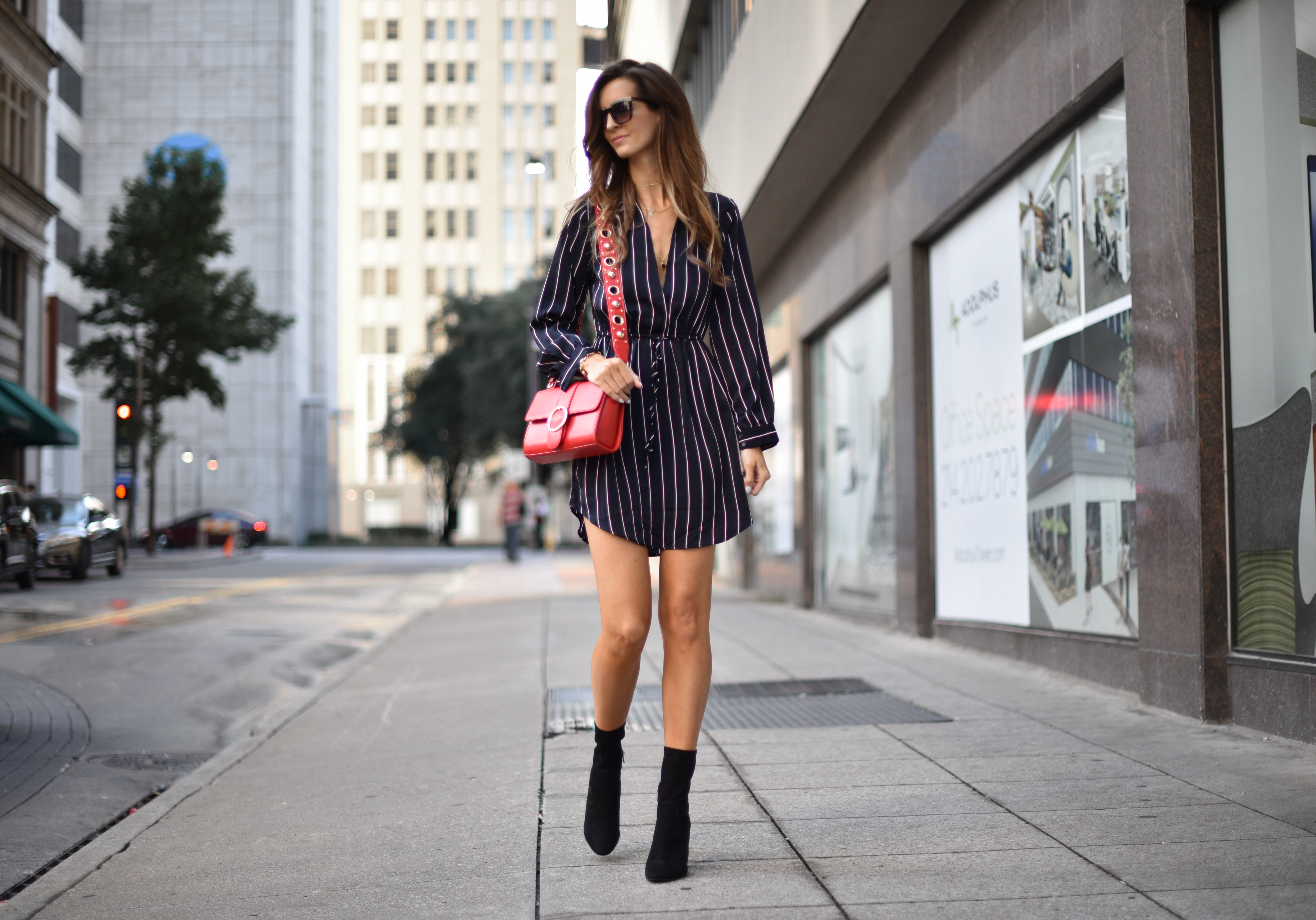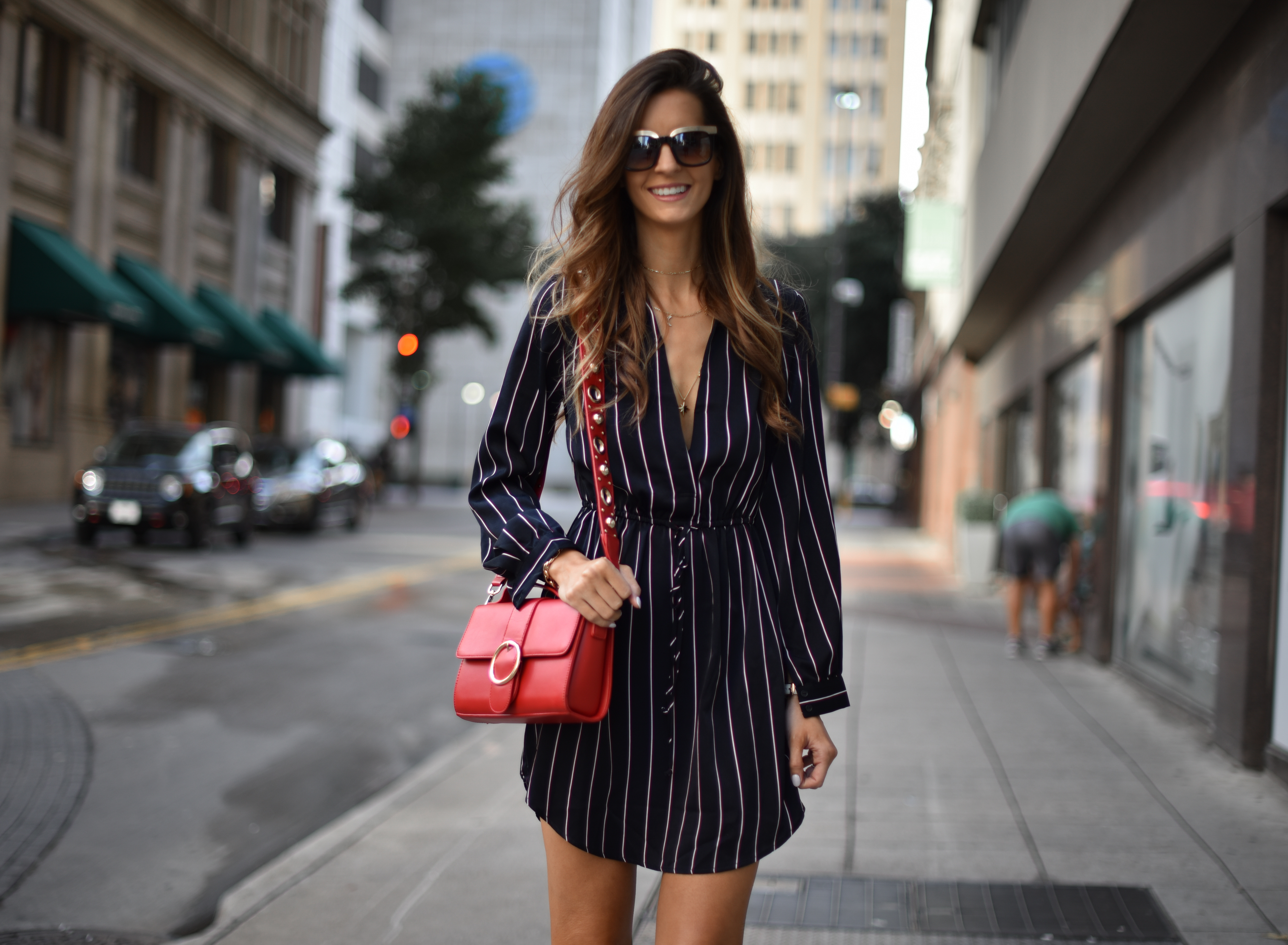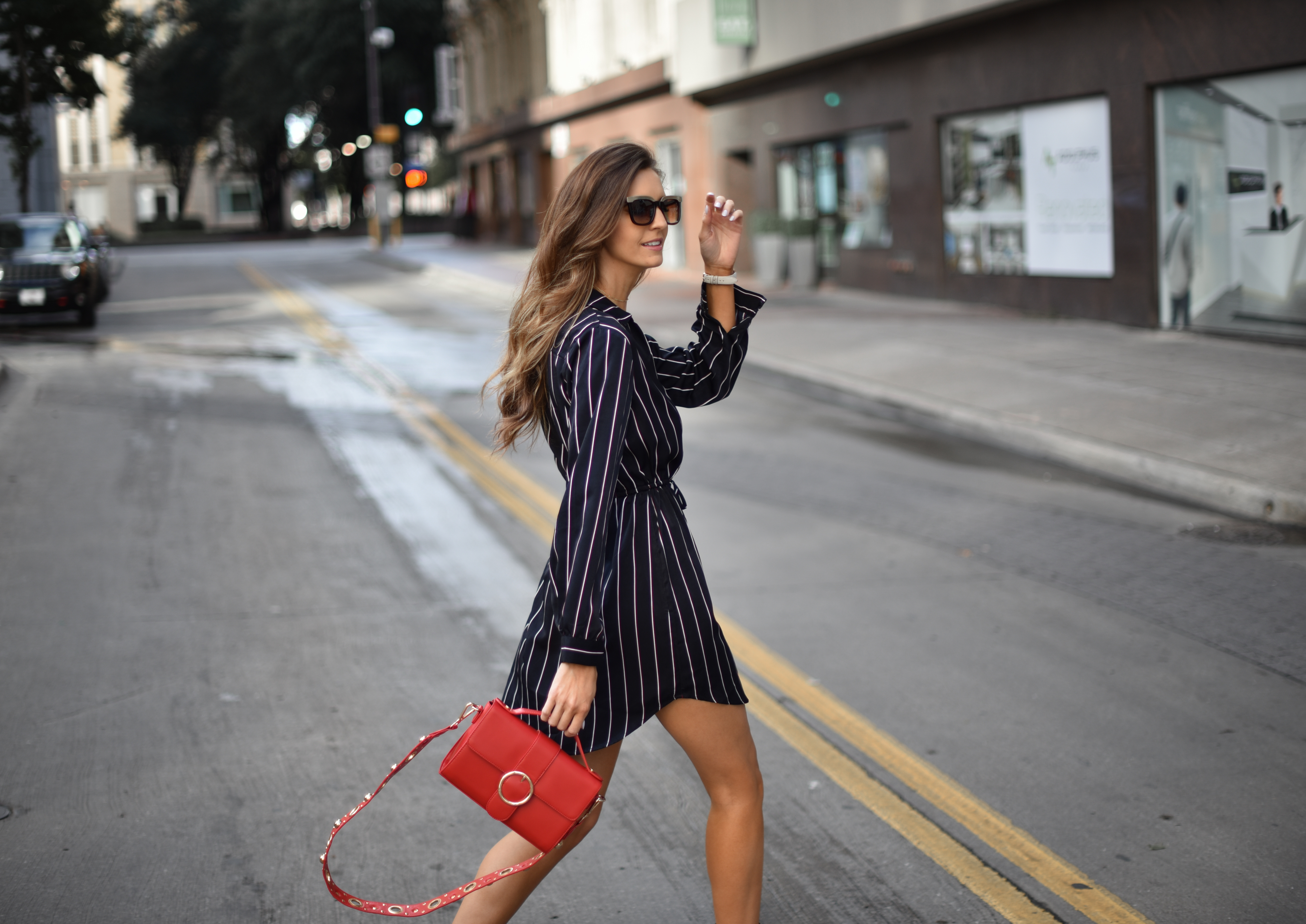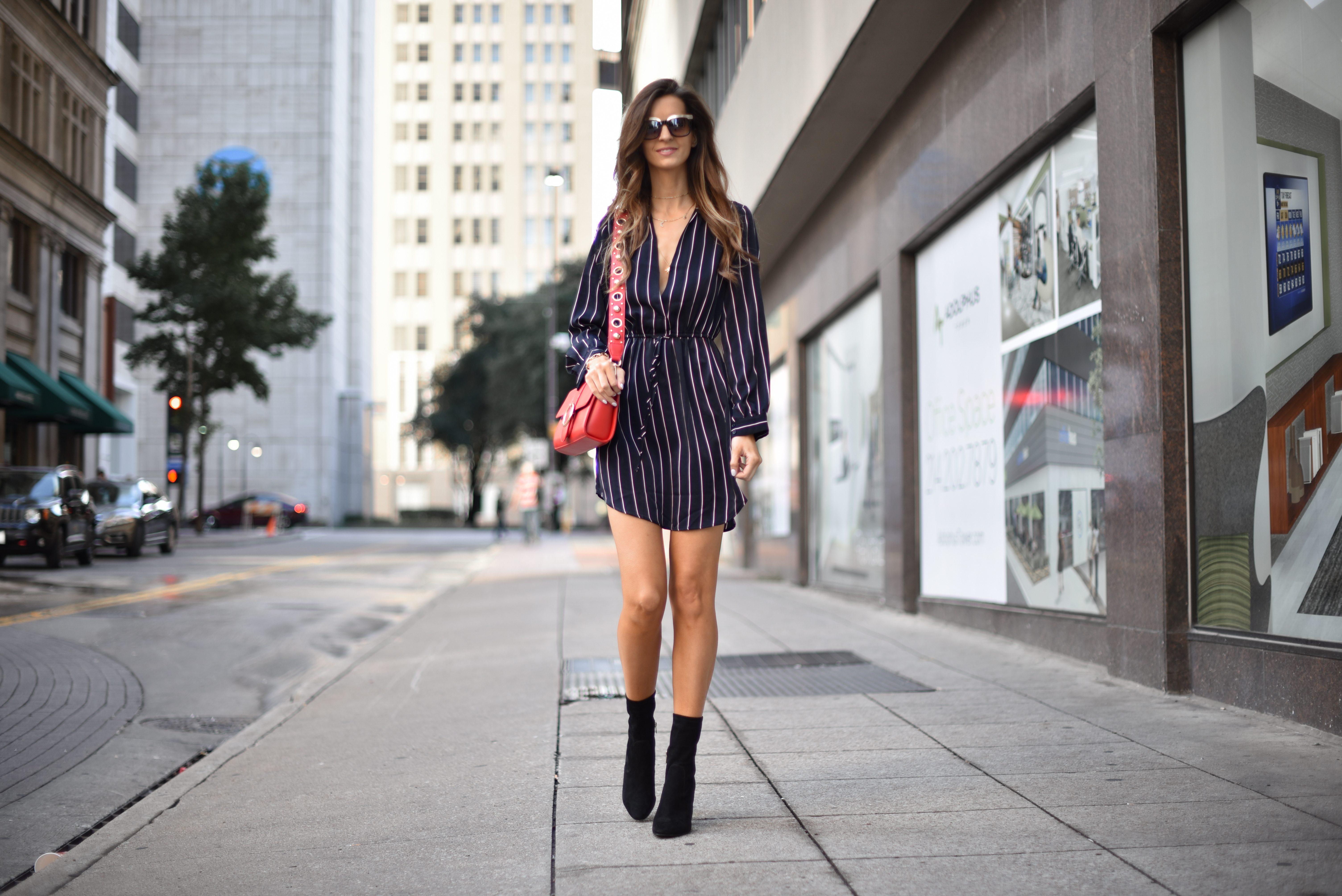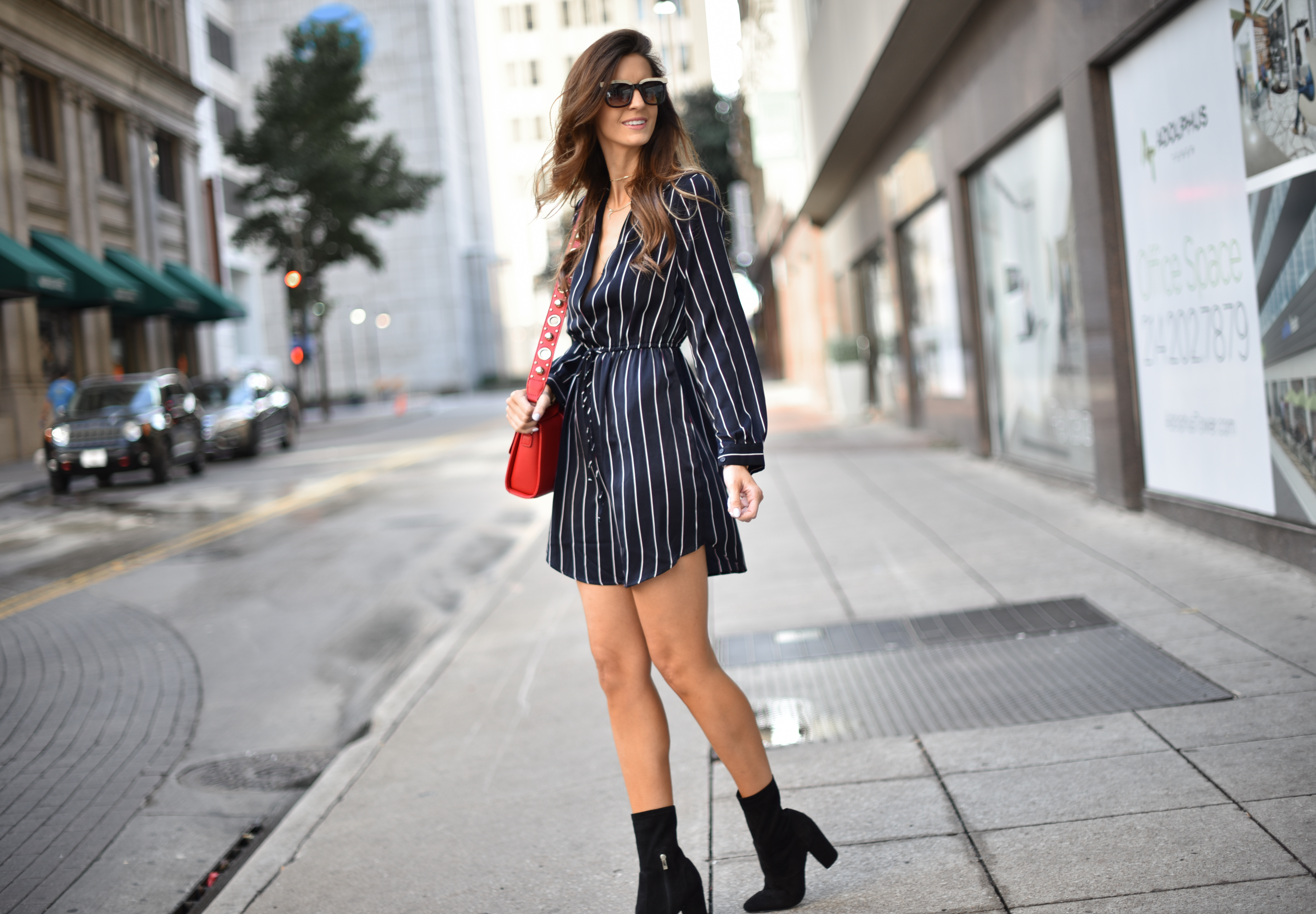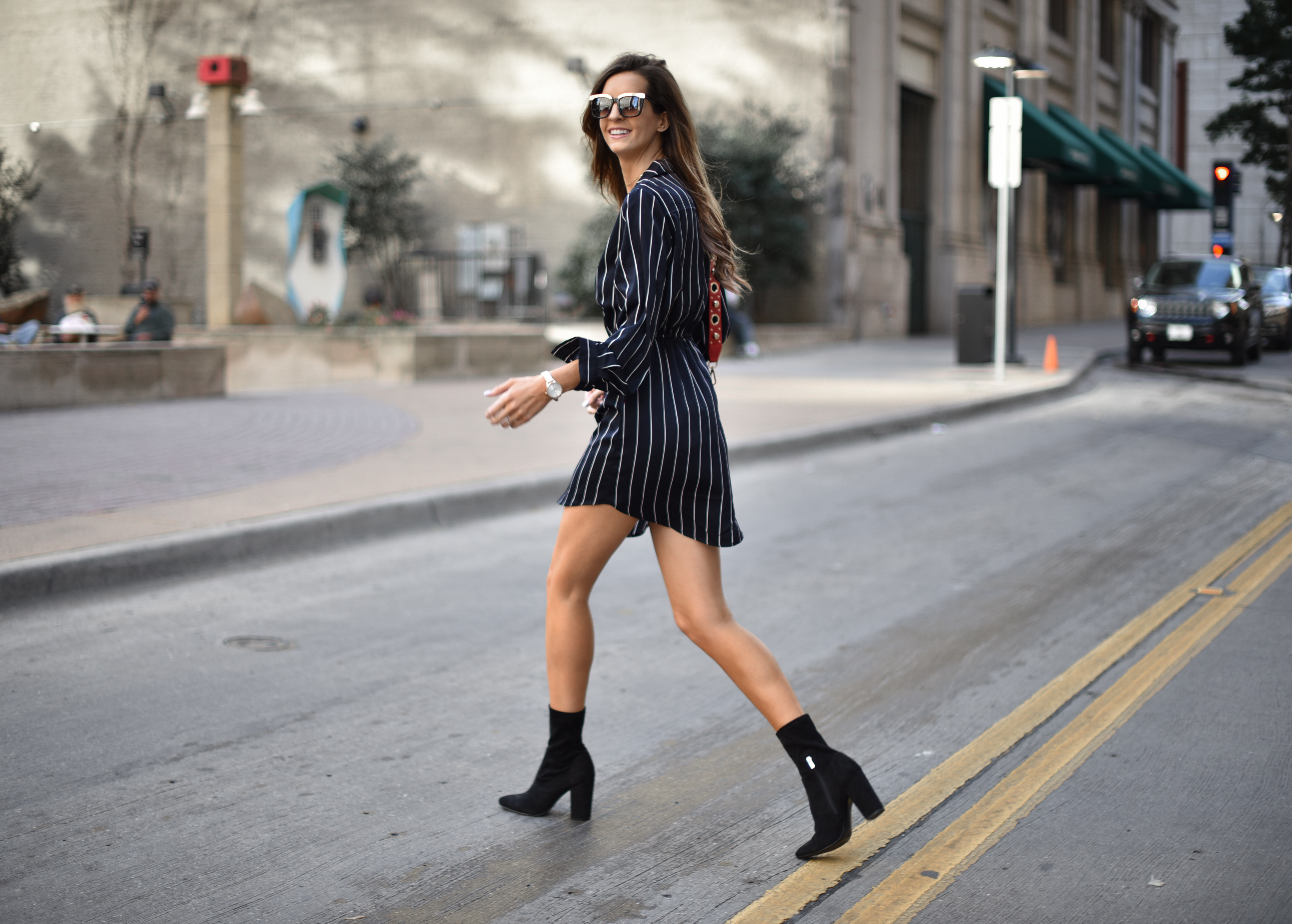 Shop My outfit

Shop All Colors

Thank you to Nordstrom for partnering with me for this post. All items were purchased by myself and opinions are my own!