Jon and I just got back form a weekend in South Padre Island which is on the Gulf Coast. It was nice to get out of the city and spend some time at the ocean! Jon was already heading to South Padre for work, and since our 2 year anniversary is tomorrow, I decided to tag along for some quality time! These past two years have been amazing, but it hasn't come without some struggles especially when it comes to the blog. I am working on a post about how blogging has affected our relationship and give you some insight into some of our struggles relating to the blog and how we manage it. I know some of you are going through the same things with your relationships, so please let me know if there are any questions you want answered!
Now, moving on to this very bold and colorful outfit that I put together from River Island! They have a great SALE going on for Columbus Day and the entire site, including my outfit is 20% off! Use code COLUMBUS20! Scroll down for my favorite fall picks!
I love the unique pieces that River island offers and I wanted to create a fun, colorful and standout outfit! I was eyeing this satin floral skirt because I loved the rich royal blue color and so I paired it with an equally stunning bright pink off-the-shoulder sweater. My favorite thing about this outfit is that the pieces are great together, but easy to style with other items. I would love the skirt with a simple white top, or this sweater with a pair of dark denim.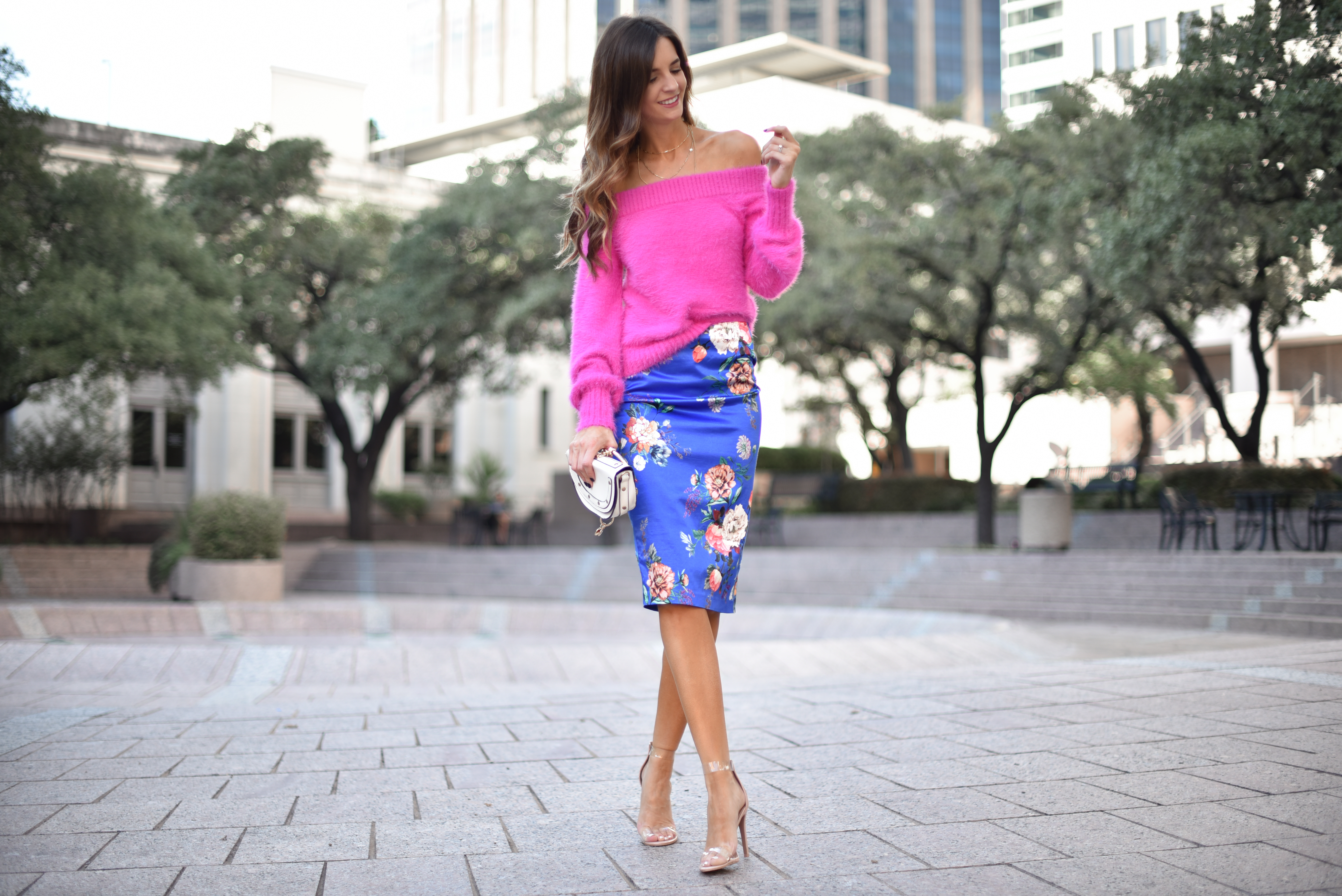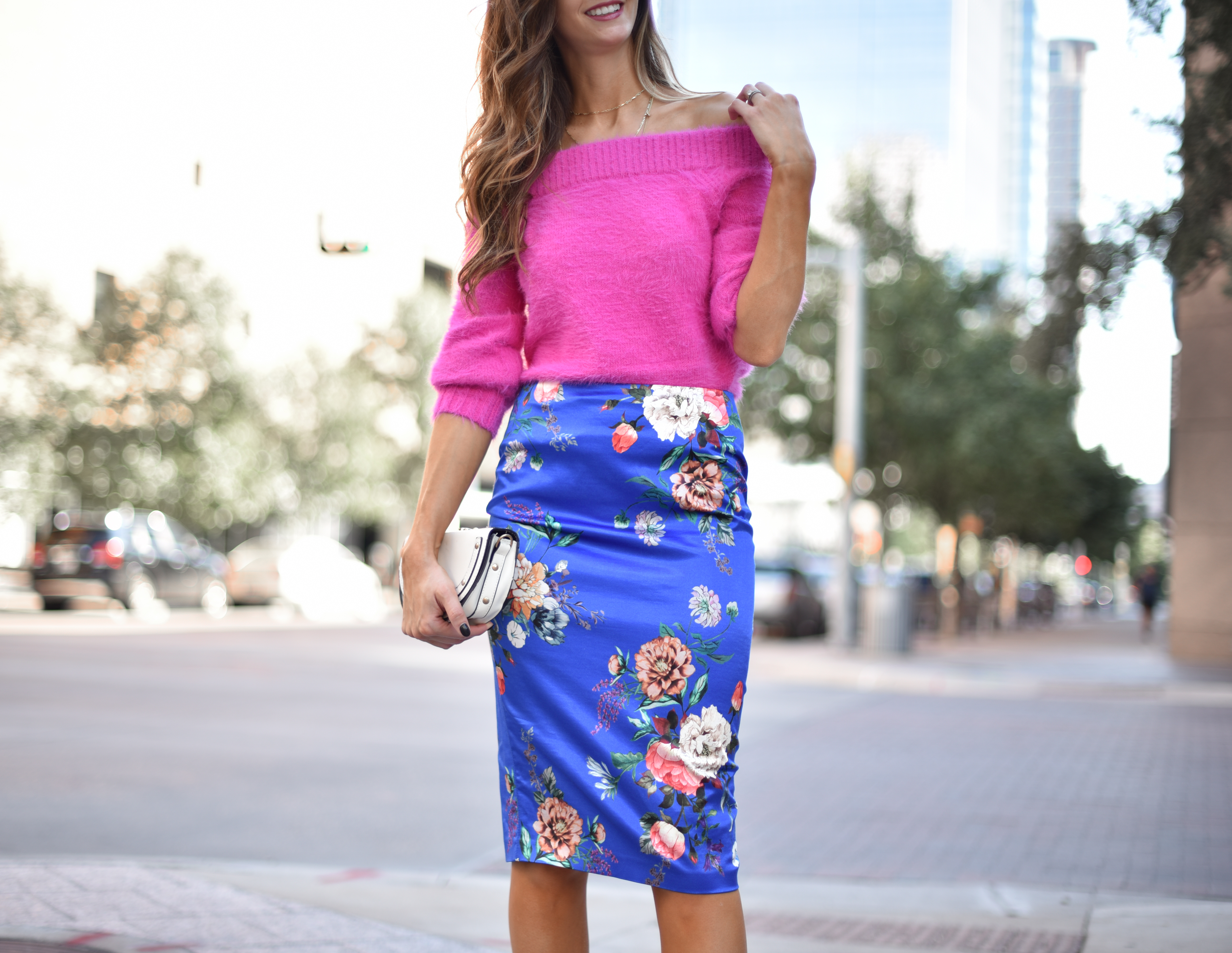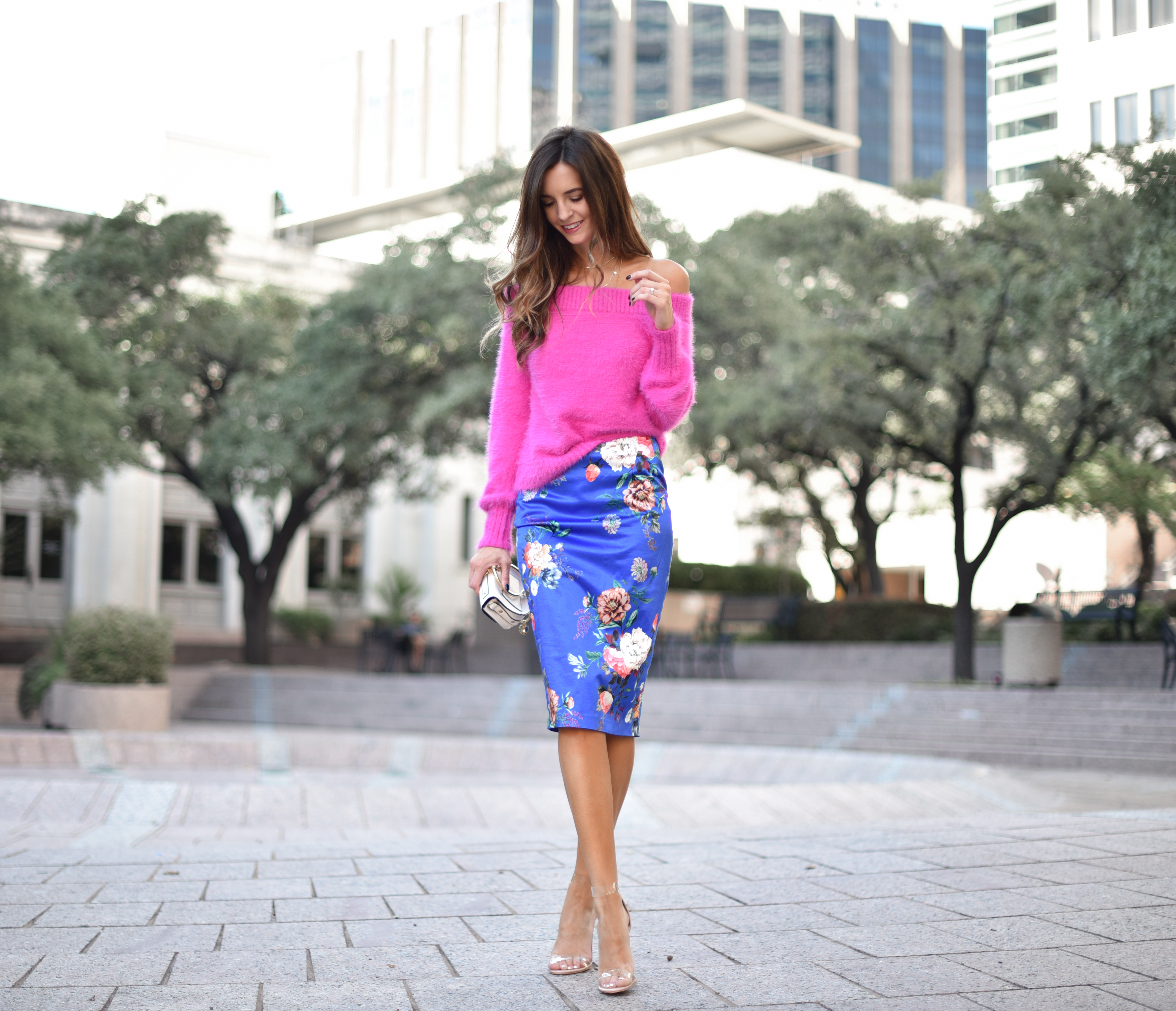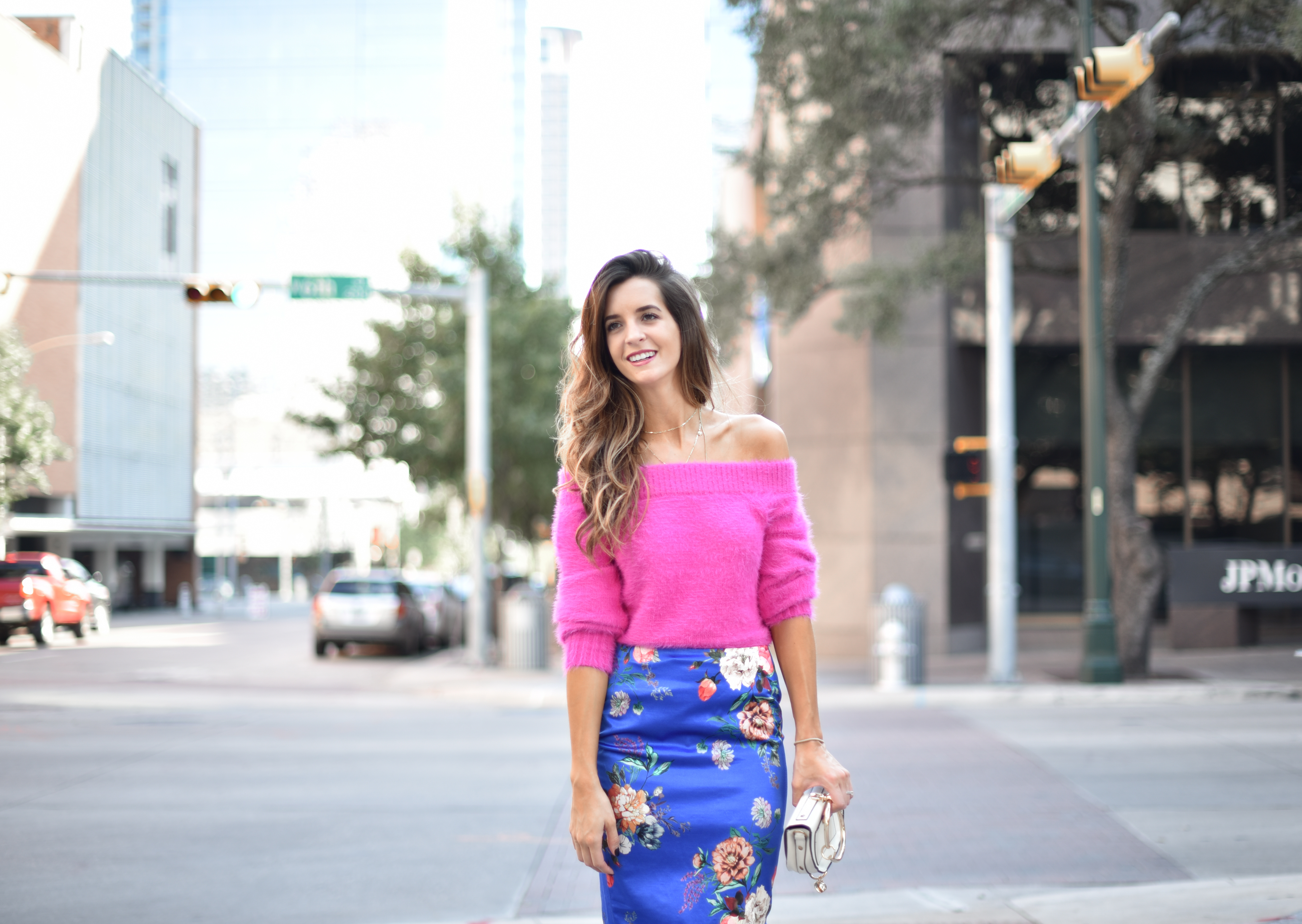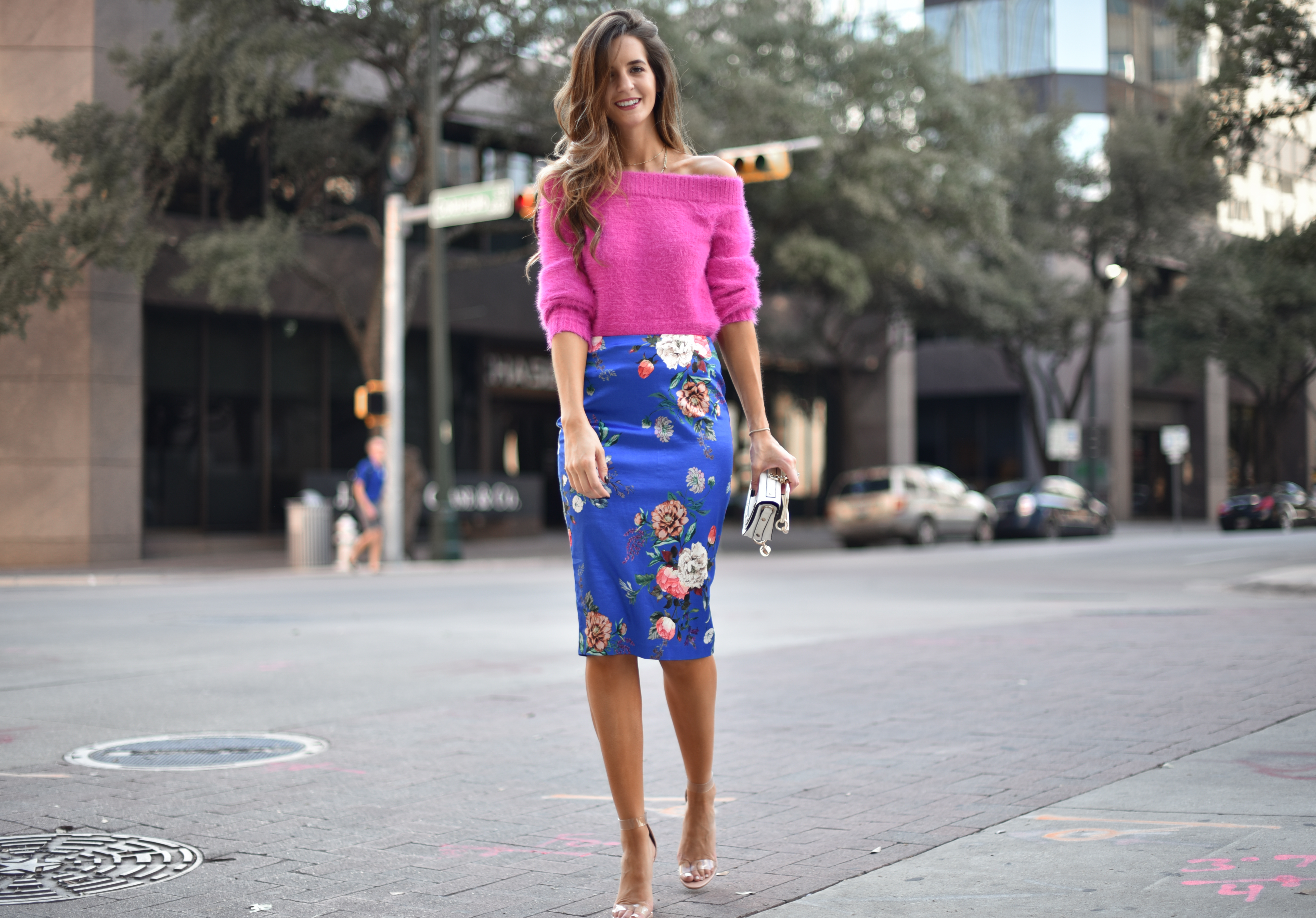 Sweater (I sized down), Skirt, Shoes (similar)

My favorite Fall SALE Picks
Jackets

Sweaters

Boots

Thank you to River Island for partnering with me for this post! All opinions expressed are my own.