Hi friends! It's quite exciting around our house right now–we are putting in a pool! Scroll down to the bottom of this post for more on the pool. Pool Party Summer 2018! But for now, it's sweater weather and I am partnering with Nordstrom to highlight 3 sweater trends this fall!
1.The Classic Sweater
These are the sweaters that will stay with you for years! They look great with your favorite denim or a skirt and boots! Plus they are perfect for throwing on when you are in a rush and cant find anything to wear! This sweater looks similar to the sweater from Nordstrom that I wore in yesterdays post, but they are actually different–obviously I have an obsession with this color! Nordstrom definitely has a great selection of sweaters this season and you can check them out here.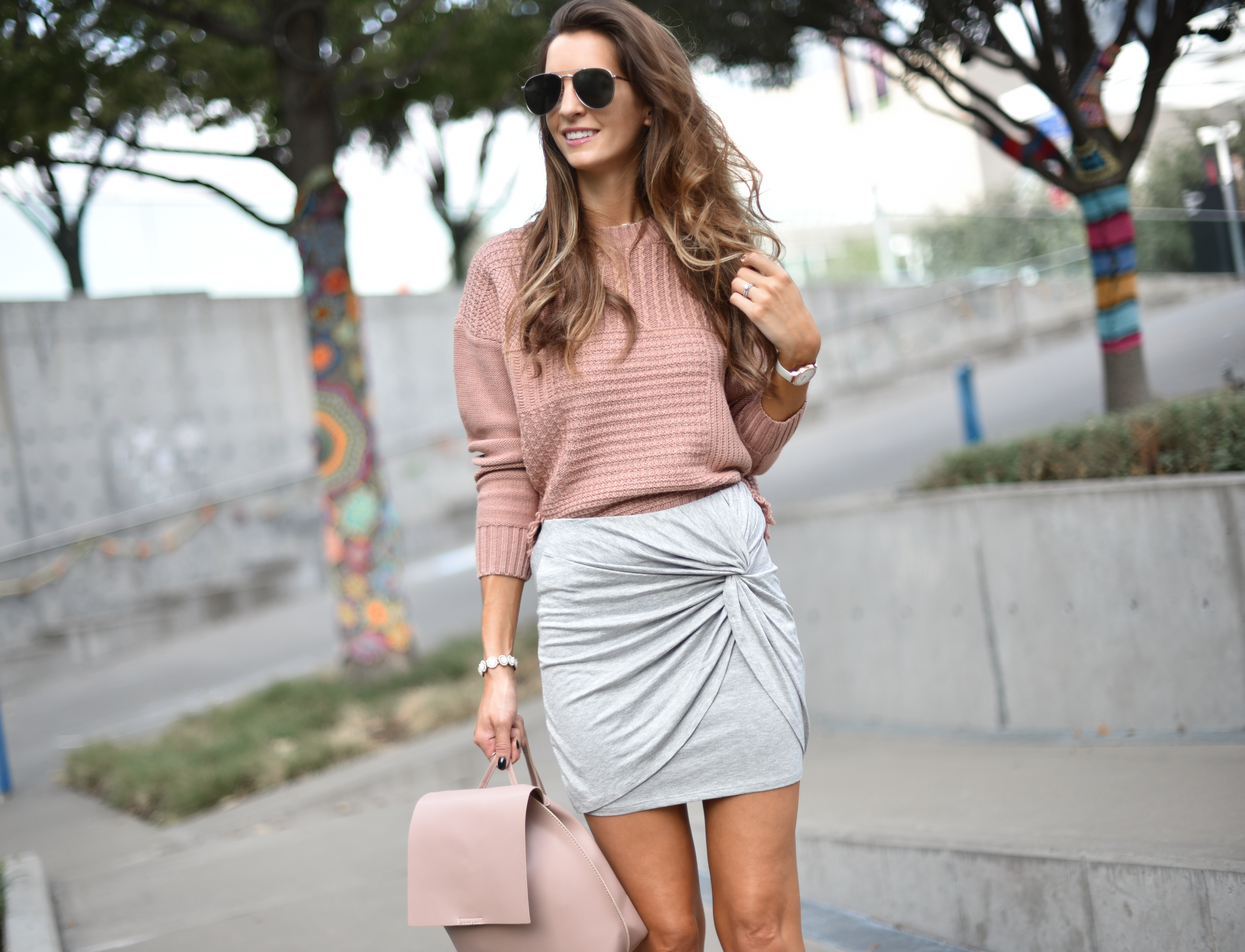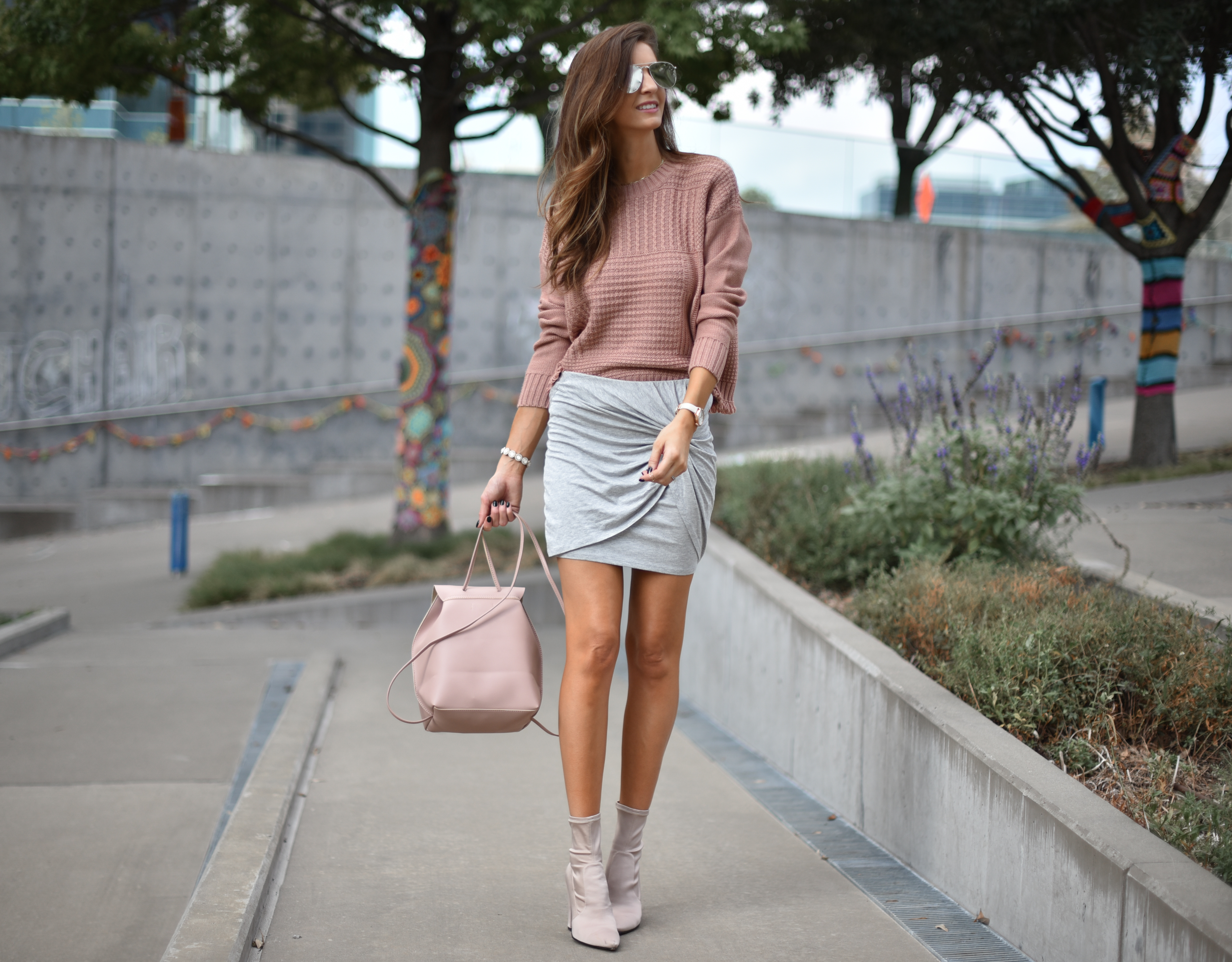 ---
2.The Unique Sweater
I think I need to put together a book of all the things that my husband says about my outfits when we are shooting. For this one, he said I looked like a jellyfish…I guess I can see where he's coming from. 😀 I like to think of fashion as art, and therefore I like incorporate some unique pieces and hopefully inspire creativity in someone to step outside their comfort zone. If you are wanting to try something more unique, don't be afraid to do a little experimenting. There are many times I will buy a piece, bring it home, but then don't share with you guys because I just cant seem to put an outfit together that I'm happy with. So it gets returned. There is a lot of trial and error. Here are a few great options if you want to try something new!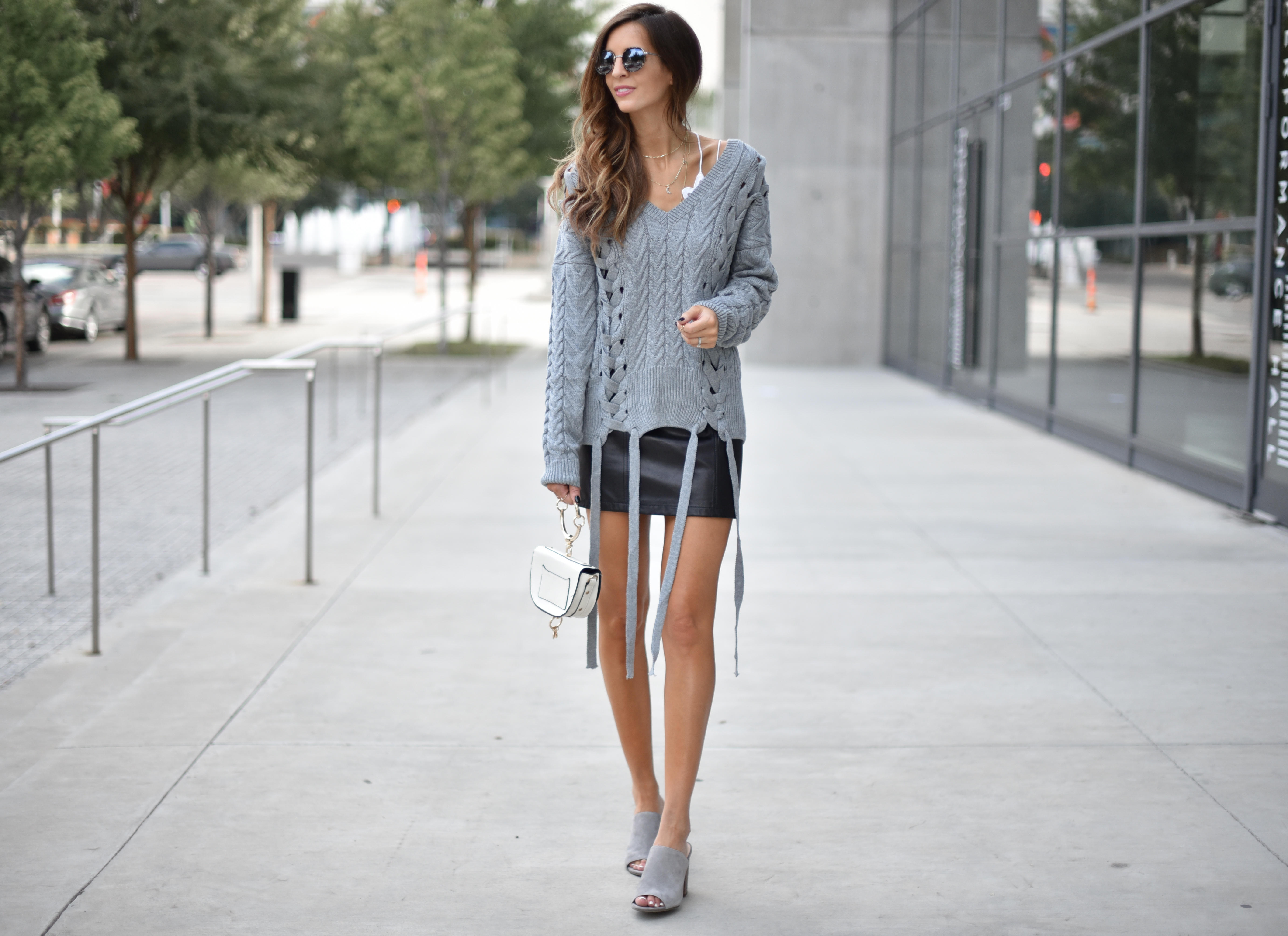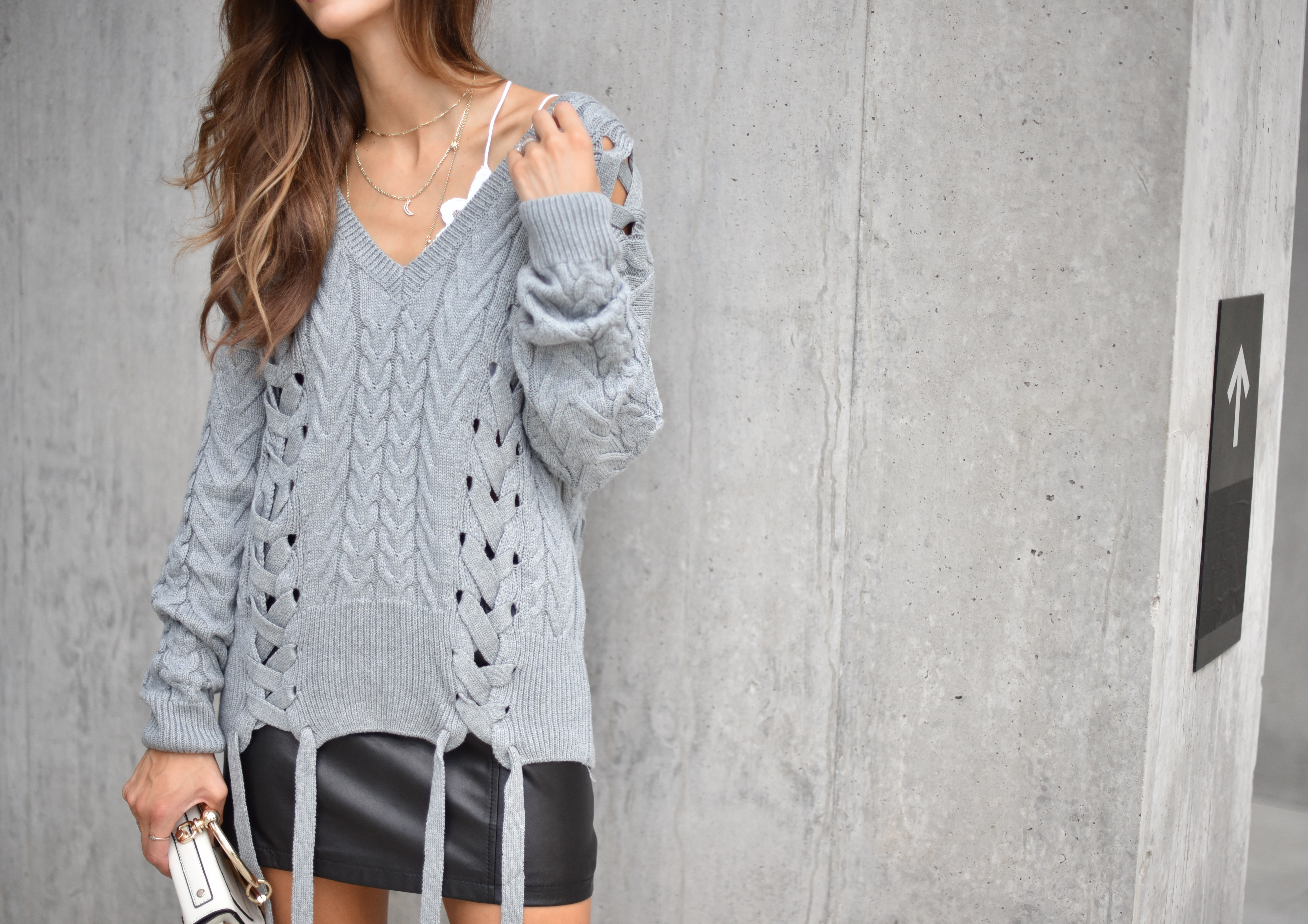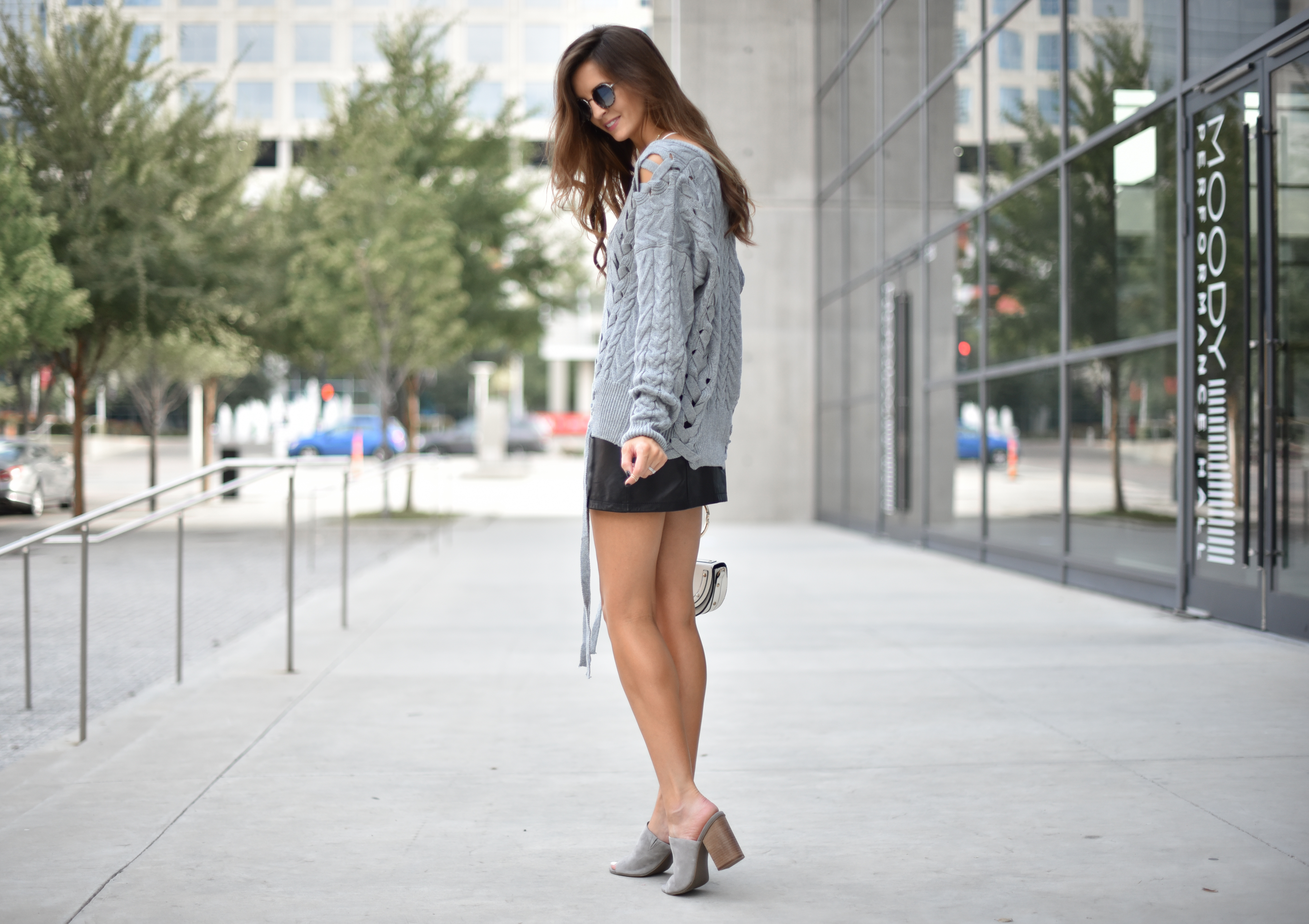 ---
3.The Trendy Sweater
I showed you guys this sweater on my Instagram stories while we were shooting, and it was a big hit! It is so so soft and the colors are perfect for fall! It does give me a little bit of a retro feeling, so I paired it with these old school glasses! Unfortunately it sold out extremely fast, but I will keep you guys updated if it comes back in stock!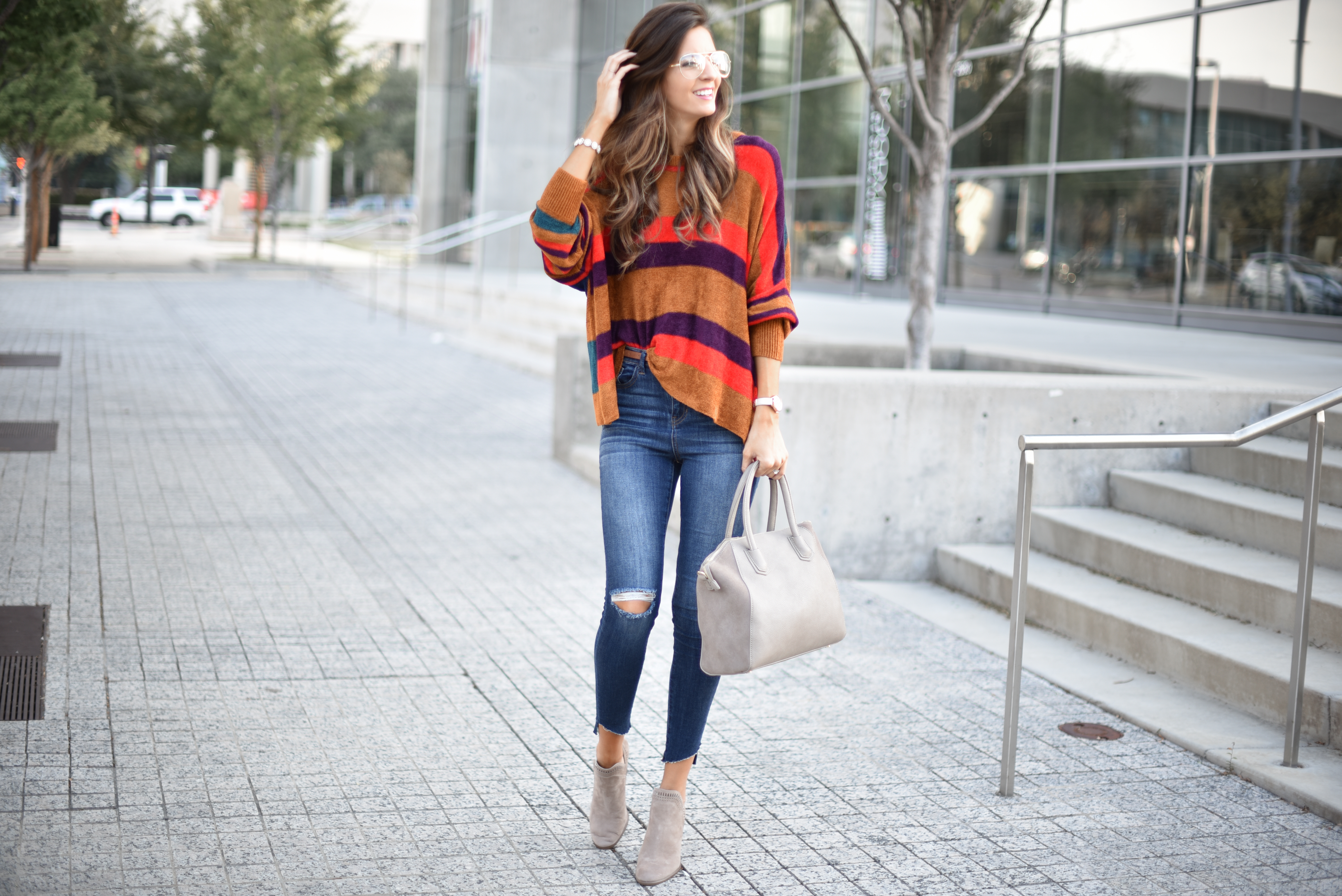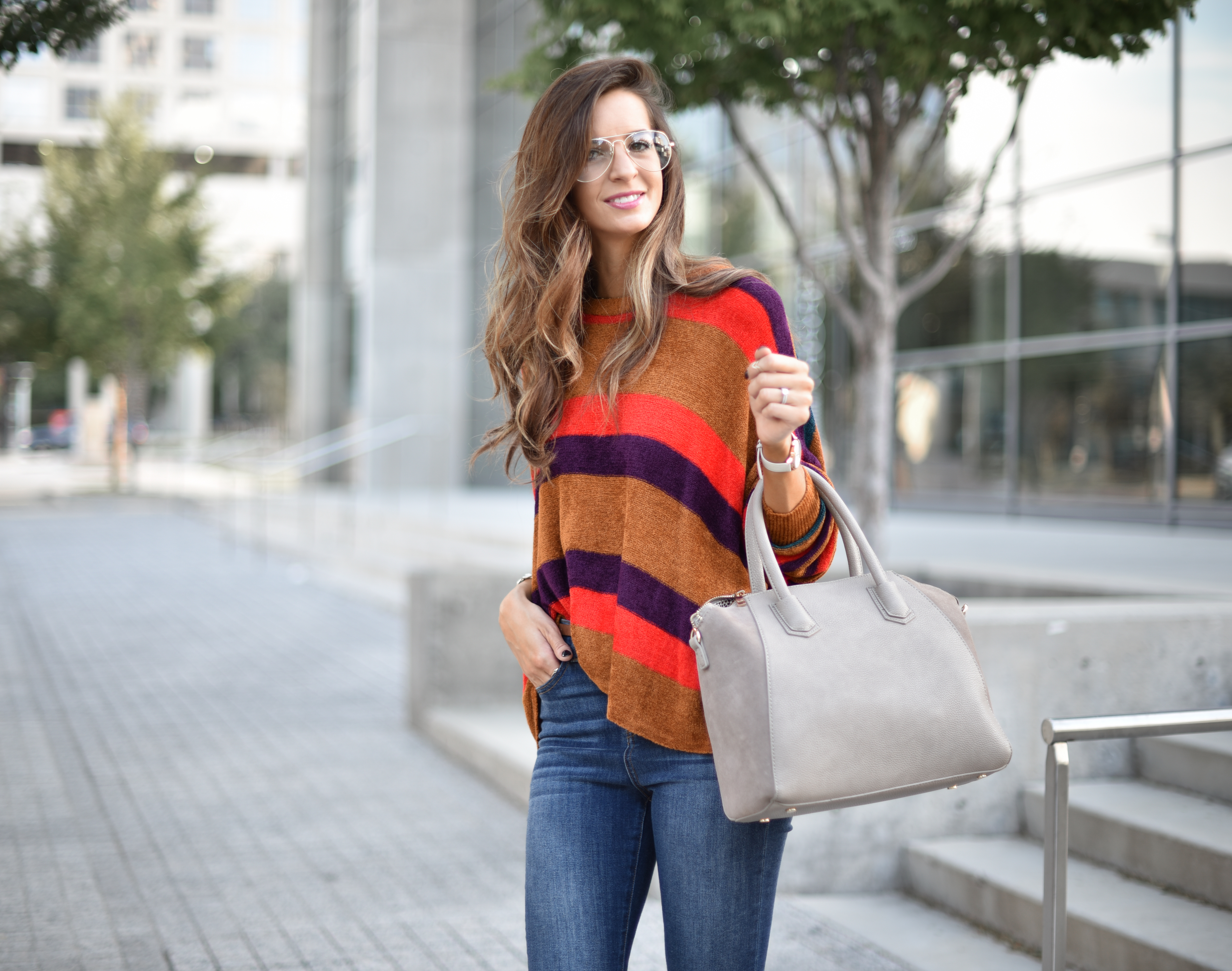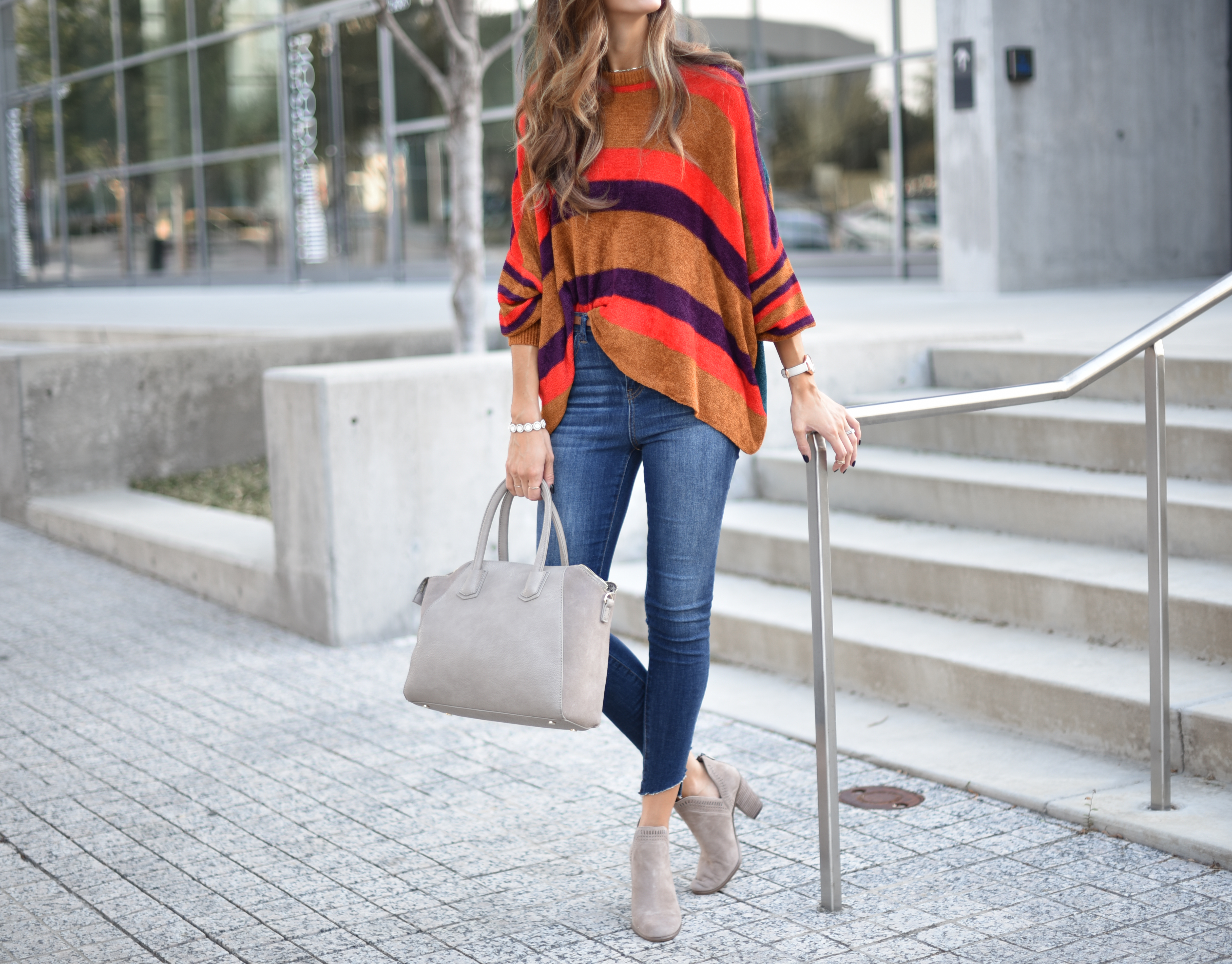 Thanks to Nordstrom for partnering with me for this post! All items were purchased by myself and all views are my own.
---
Pool Update
When we tell people we're putting in a pool, their reactions are definitely mixed! It is quite the investment and takes work to maintain it, but having a pool was on out wishlist as we were searching for a home. The weather here is Dallas is hot and we love being by the pool!
Jon and I are both from Canada, so obviously the weather is a little different up there. Jon grew up in a province that was warmer than mine, so he had a pool growing up. It was not practical in my province when it was hot for maybe a month. Haha. After renting an apartment in Dallas with a pool, we definitely added that to our list when it came time to buy a house! Unfortunately the home we fell in love with didn't have one. Fast forward to now, and we are getting check to that off our wishlist!
I will be keeping you updated on Instagram stories of the progress!