I have always loved monochromatic style–I think those looks are chic, interesting, and always make me do a double take! So, gathering all the inspo from Instagram, I finally created one myself! I went for a monochromatic athleisure wear look… because who doesn't like to be comfortable and look good at the same time?!? If you scroll down, I have also given you options for creating similar looks in black and grey if this color isn't your thing!
The key is that they shades don't have to be the exact same,  but they should be in the same color family. My husband was shooting this outfit, and asked if the colors were supposed to be different. I said, Yes! It's smart to have different shades and textures to break up the pieces since they are all very similar in color! For example, I have texture on the sweater, satin stripe on the pants, metallic shoes, and a leather bag. There are a lot of different textures, but they still work together!
Scroll down for outfit deets and other options!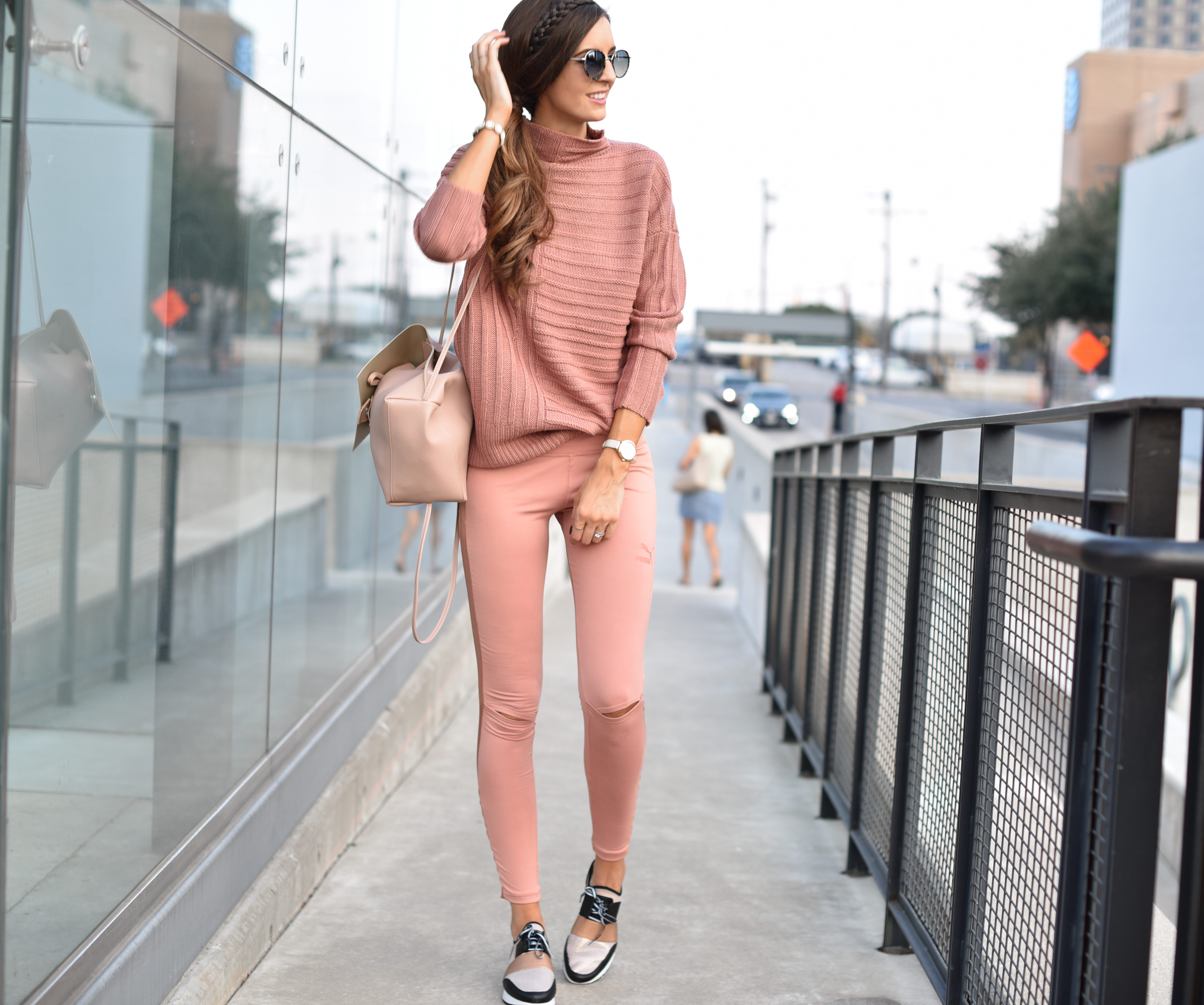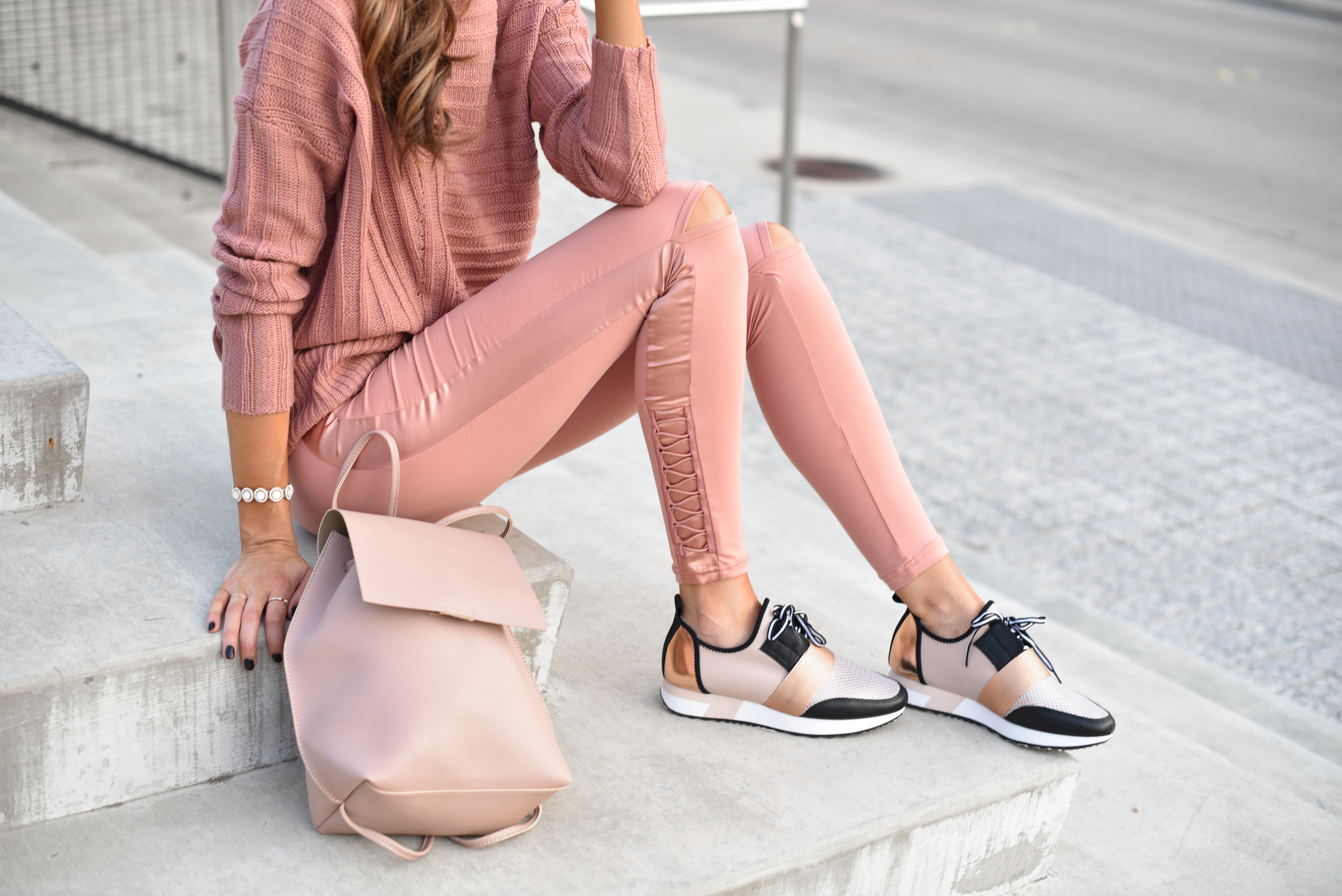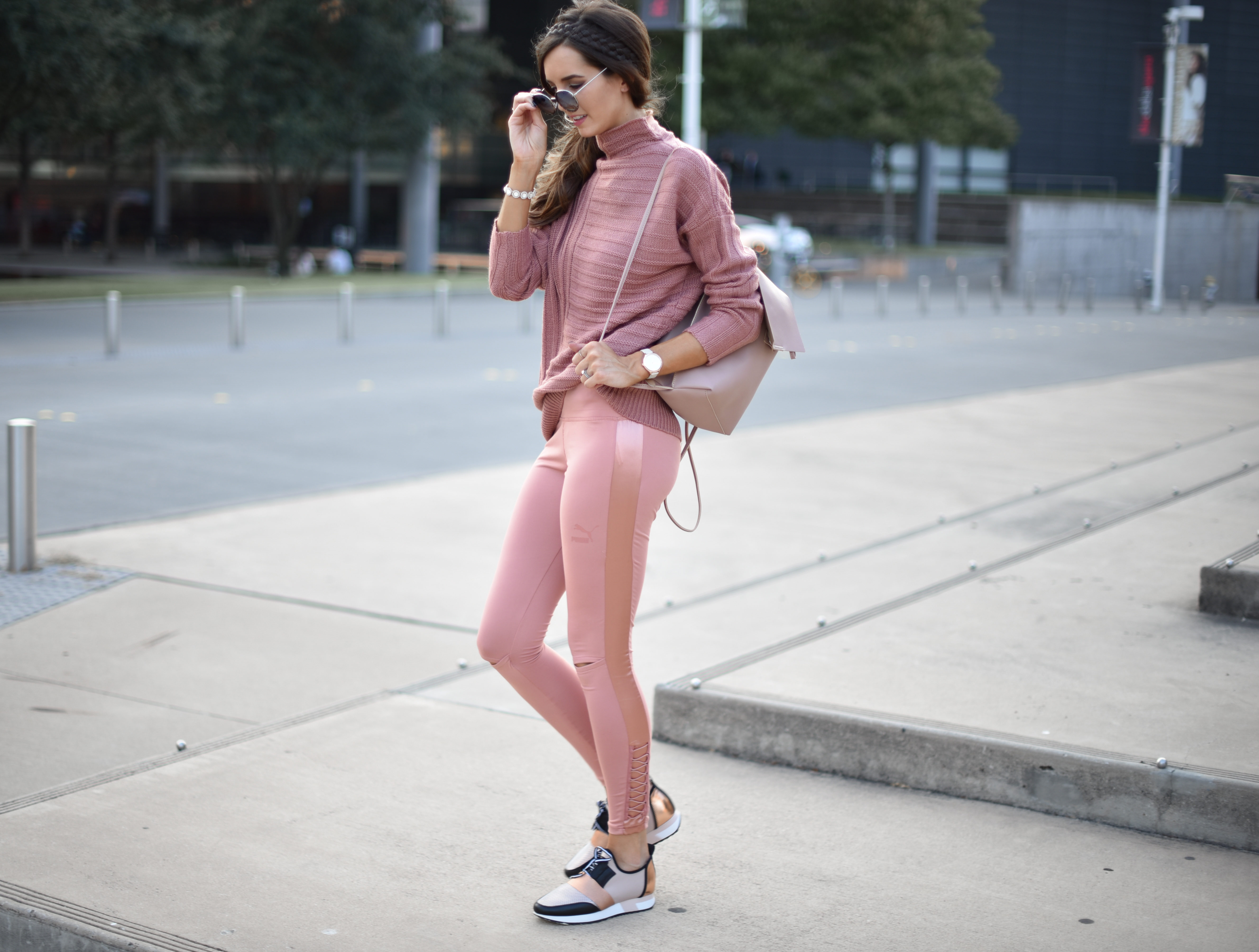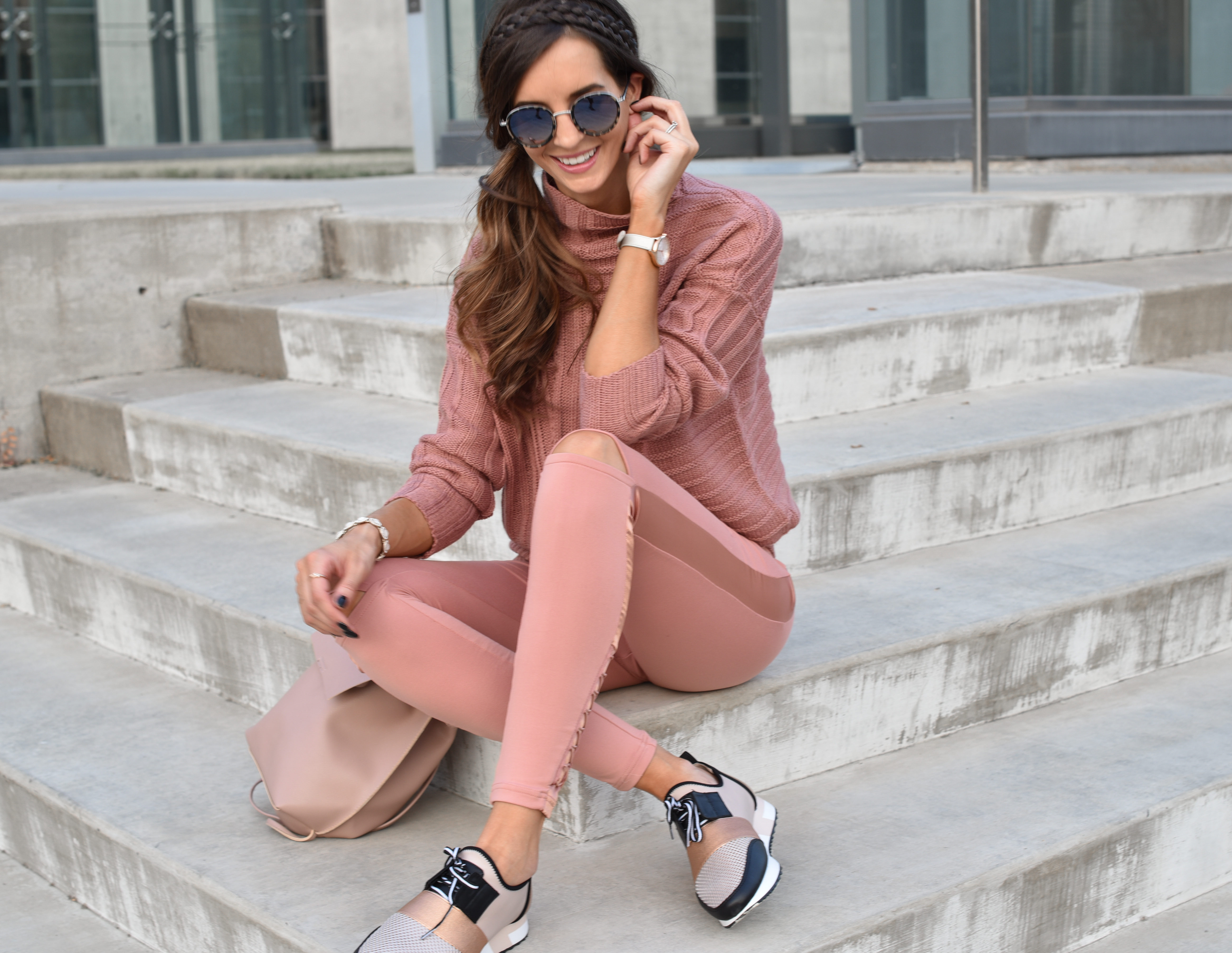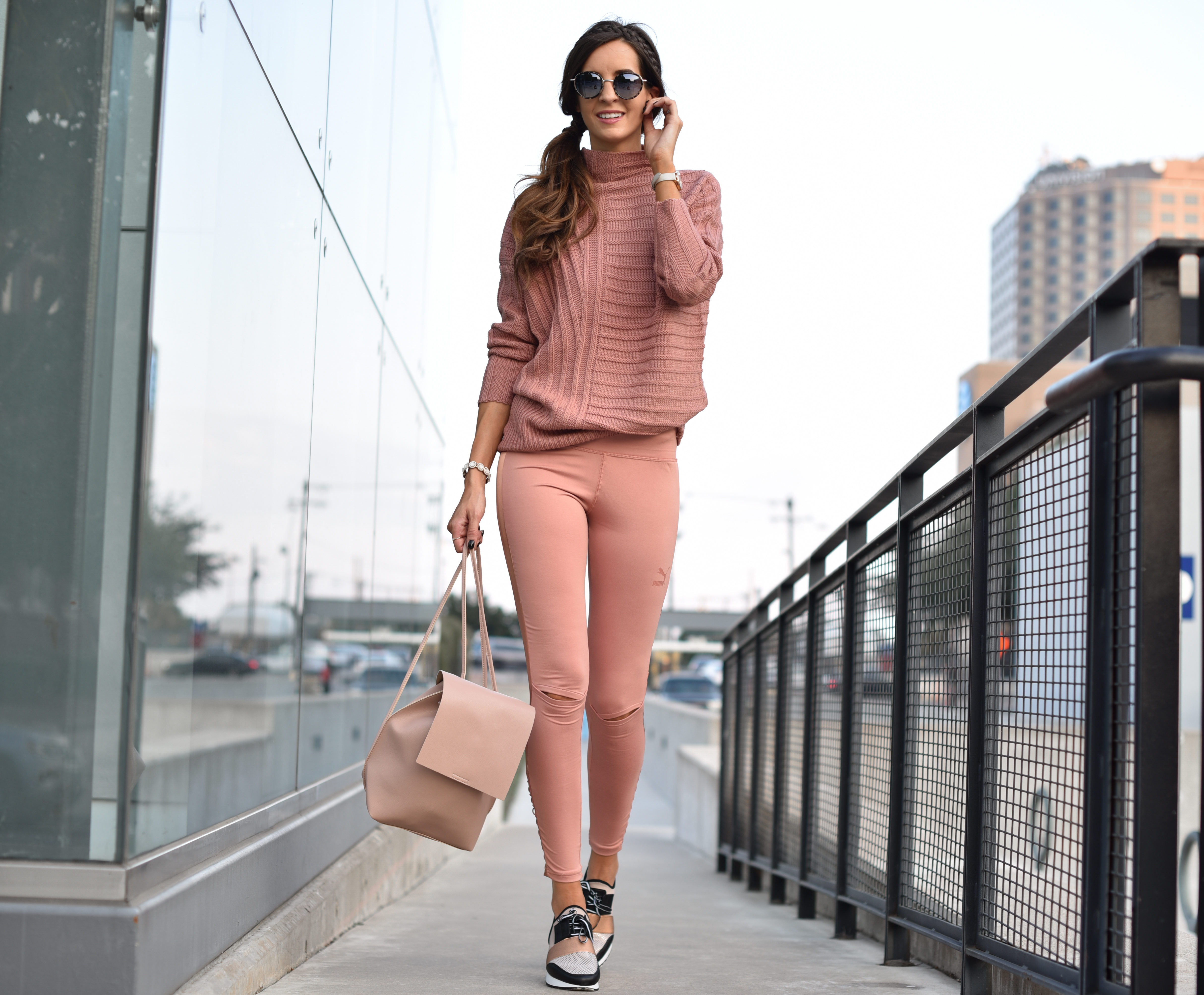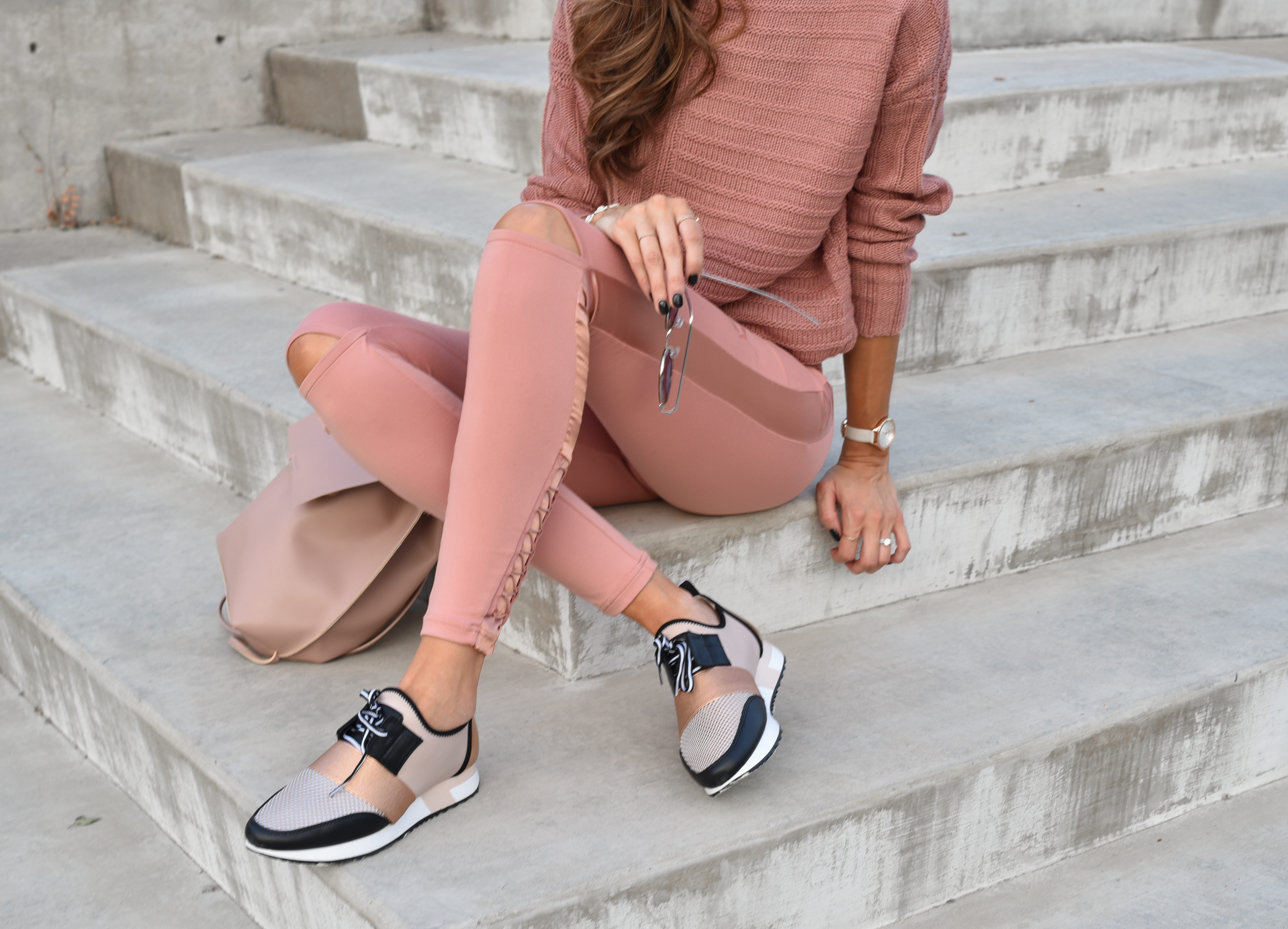 Sweater, Leggings, Shoes (size up half size), Backpack, Sunnies, Braid

I am wearing a small int he top and bottoms and my measurements are 33-25-36.5. I also needed to go up half a size in the shoes!
Here are some great options for creating this look in Black and Grey:
BLACK
TOPS

BOTTOMS

SHOES

GREY
TOPS

BOTTOMS

SHOES

Let me know if you have any questions or comments!!