I'm excited to be partnering with Nordstrom to bring you the perfect dresses for your SUMMER DATE!!
I will also be sharing how Jon and I met! You may or may not be surprised!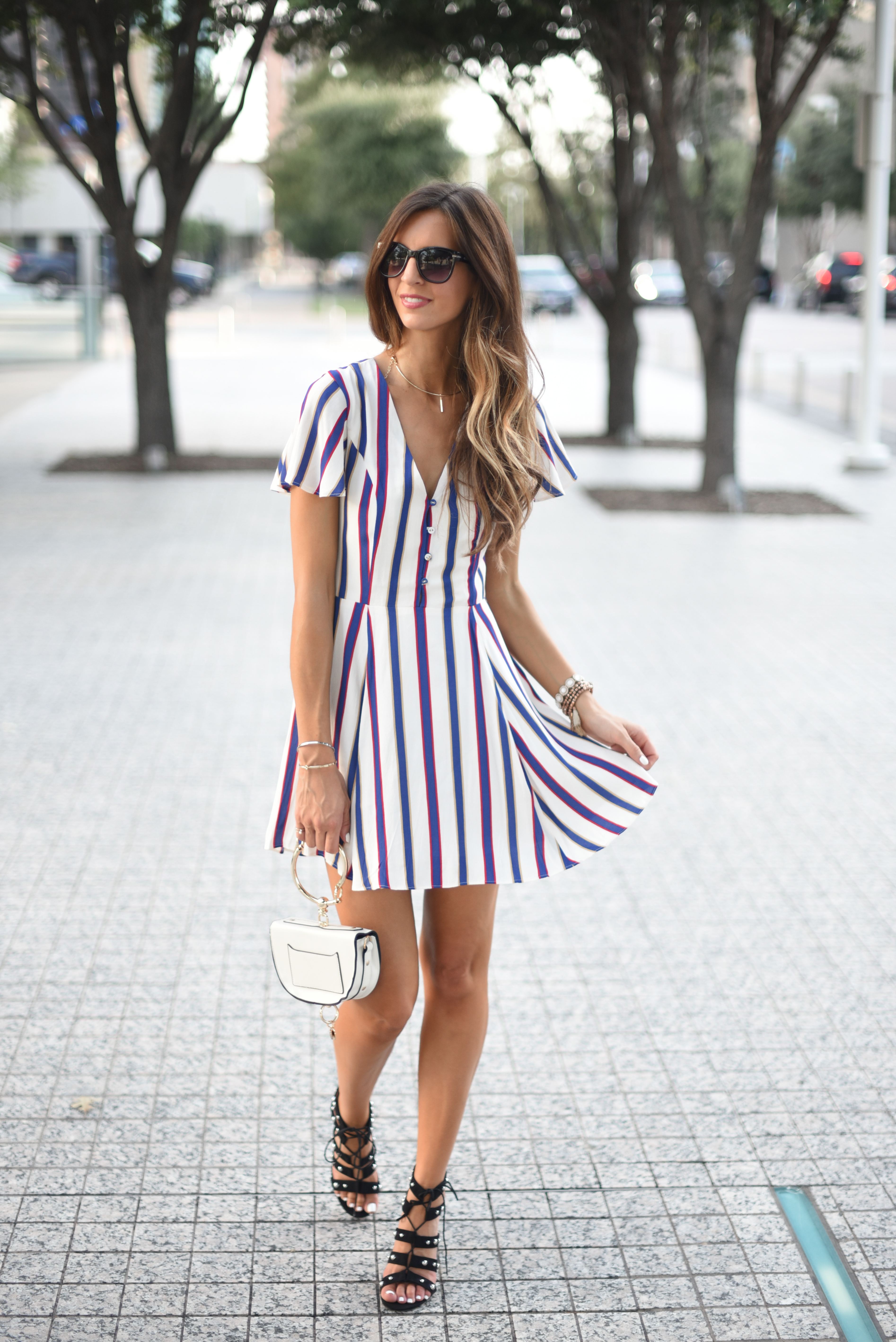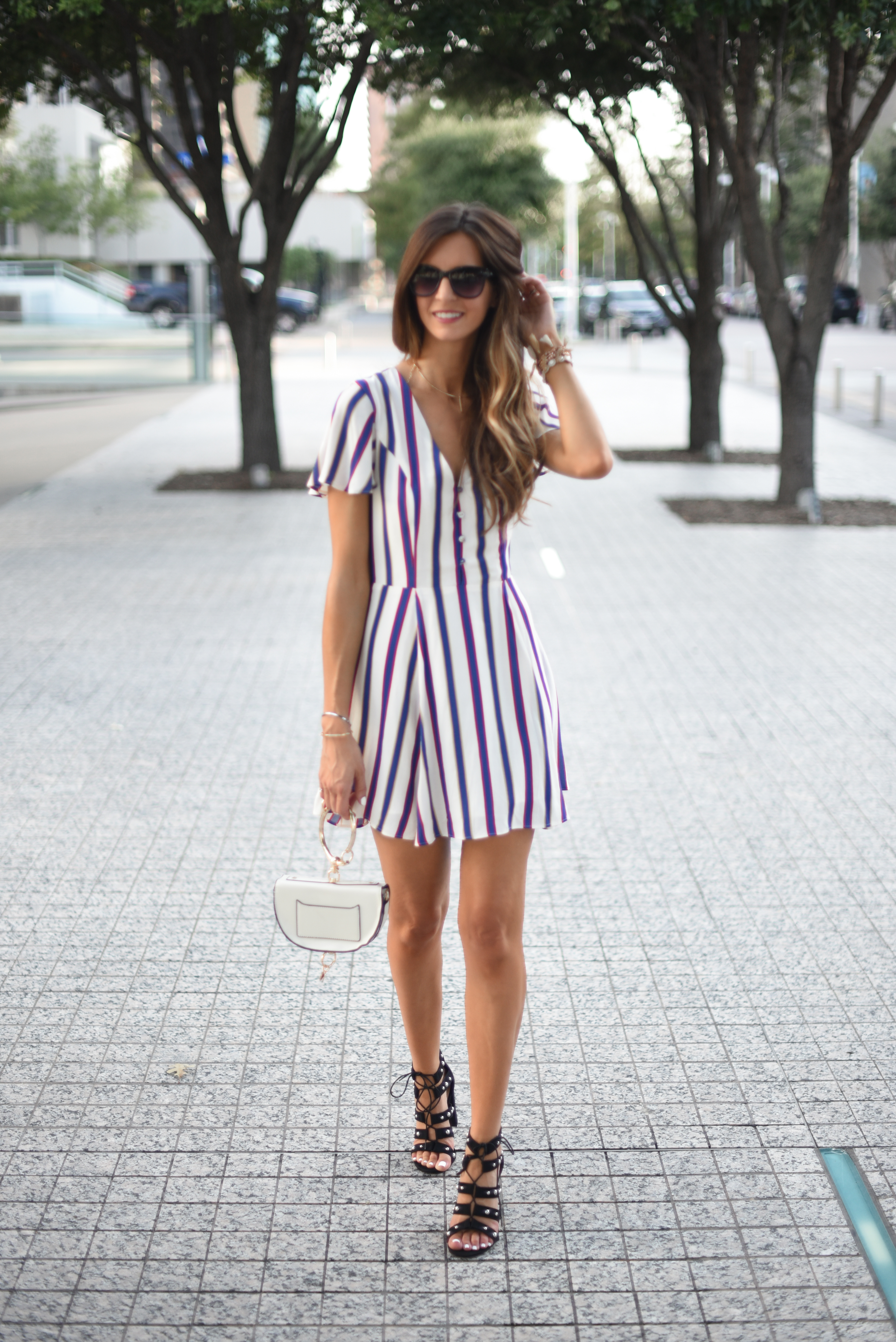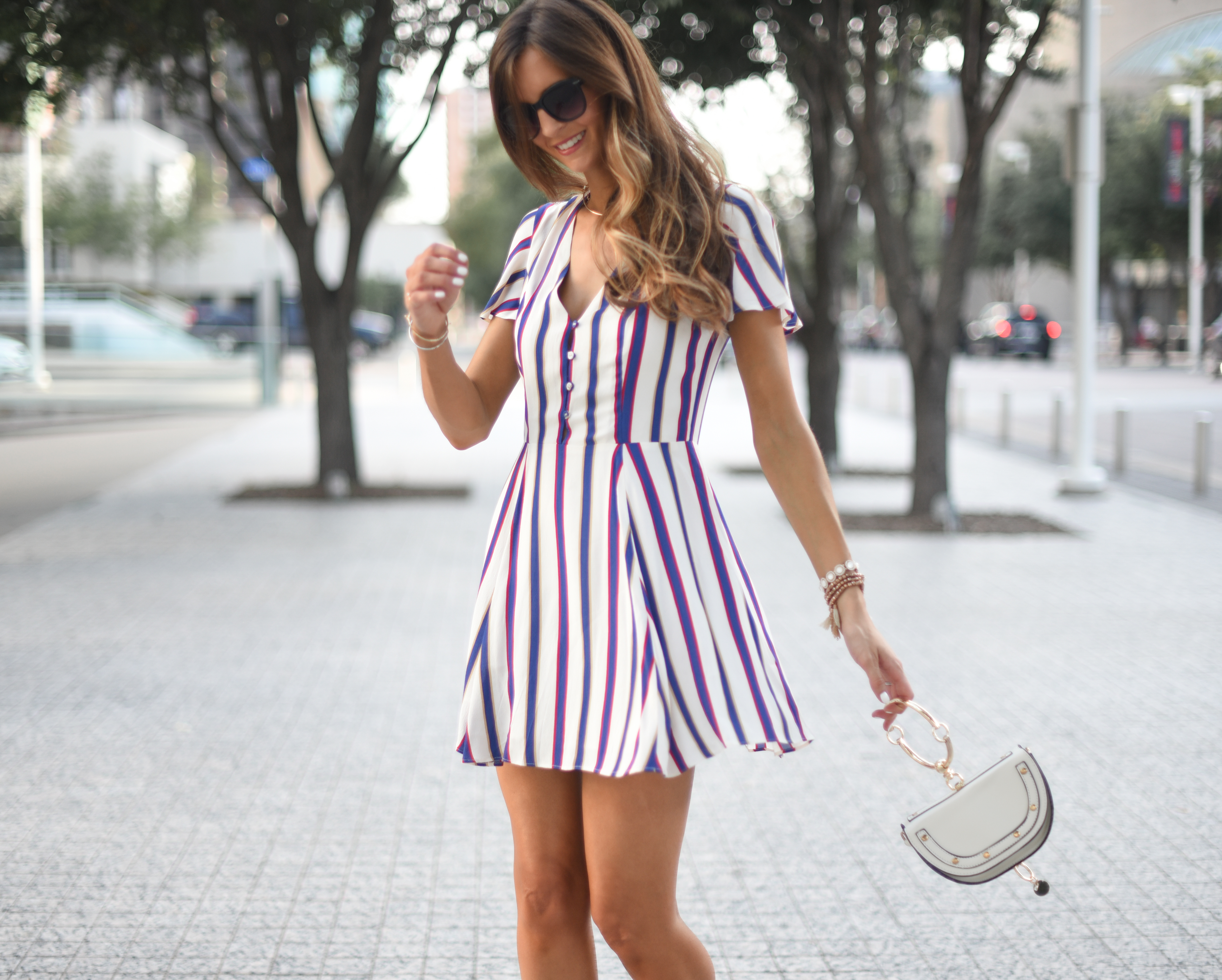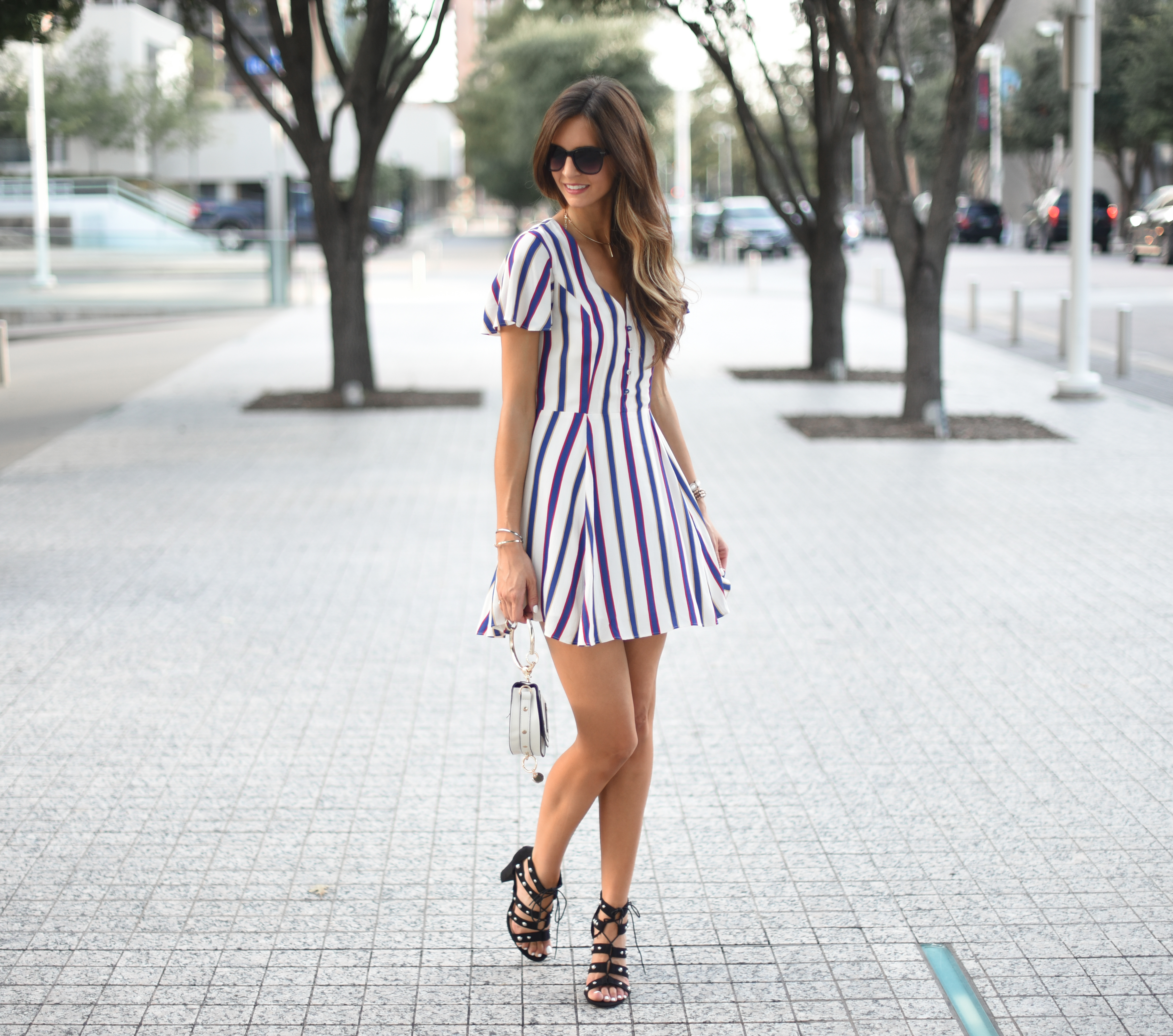 Summer dates can be the most fun since the weather is great and there are so many activities happening!! Picking the perfect outfit can be nerve-racking and stressful because you obviously want to make a good impression. I've rounded up some great options for your day or night date that will make you look effortless and chic!! Also, check out this curling wand for long lasting curls!
The Nordstrom dress I'm wearing is a fun red and blue stripe with cap sleeves and buttons on the front. This is fun, and flirty, yet not too revealing and is perfect for the daytime! Pair it with these black low block heels for comfort and style!
If you want to dress it up a little for the evening, you need to check out this gorgeous pleated number from Nordstrom! I actually wore this yesterday to a work dinner here in Dallas!
Click through to see my choices for the perfect summer date dresses!

 How Jon And I Met
It's probably not new to most people, but back when I was single, Tinder was just entering the market!!  I would only get a few new profiles to look at per day because it was barely known at that point! I was only on it for a day or so before Jon's profile showed up-we both swiped right and it was a match!!
 He initiated a text conversation with some comment about only knowing someone from their profile pictures alone, and I responded with a witty comment about his profile pics….one of which he was shirtless… *eyeroll*. I honestly didn't think we would get very far. From his pictures he look like some attractive, cocky gym guy. I almost didn't go on the first date because I didn't think he had a sense of humour! I blatantly told him my observation and he assured me he did indeed have one, and his humour was just very sarcastic. So I gave him a try, and look at us now!  Although his humour is still questionable. 😉
Do you guys use apps to meet people and go on dates?? Have you had success?? Leave a comment below!

Thank you to Nordstrom for sponsoring this post!