Hey everyone! I'm so excited to share this post with you guys because I have partnered with Long Tall Sally  to share with you a couple festival looks from their CURATD.LTS collection! All the items are designed to take you from those outdoor concerts to that summer backyard cookout! Plus EVERYTHING I'm showing you is 20% OFF until Monday!!
If you've been following my blog for a while, then you might know that I am tall– almost 5'11! I have partnered with Long Tall Sally in the past and love their designs and thoughtfulness in clothing for us taller women!
Below are the two festival ready outfits I think are perfect for this Spring and Summer!
LOOK 1
If you glance around at any outdoor concert, you will discover that distressed denim is a staple for most concert goers. It may come in the form of shorts, a skirt, or pants, but either one you choose, you will fit in! These jeans are a perfect high waisted option with a great frayed hem and distressed knees!
My favourite part of this outfit has to be this kimono–although the bodysuit is pretty fabulous with the ruffles! But lets talk about the kimono. The embroidery is gorgeous and the sleeves are a perfect length for my long arms (if you are a tall girl, you know how frustrating short sleeves can be. Haha) I also love having something to keep you warm if the temperatures drop at night.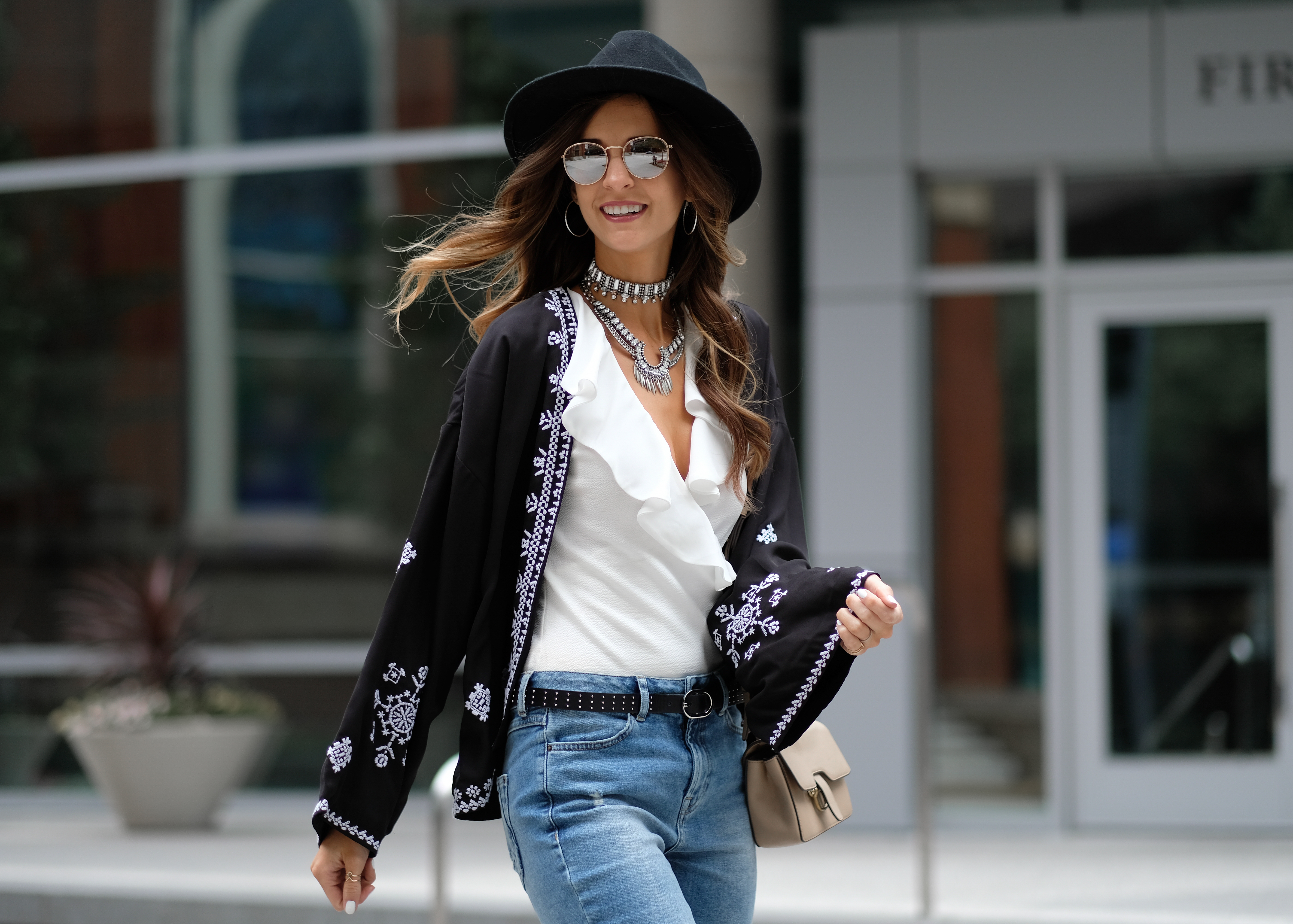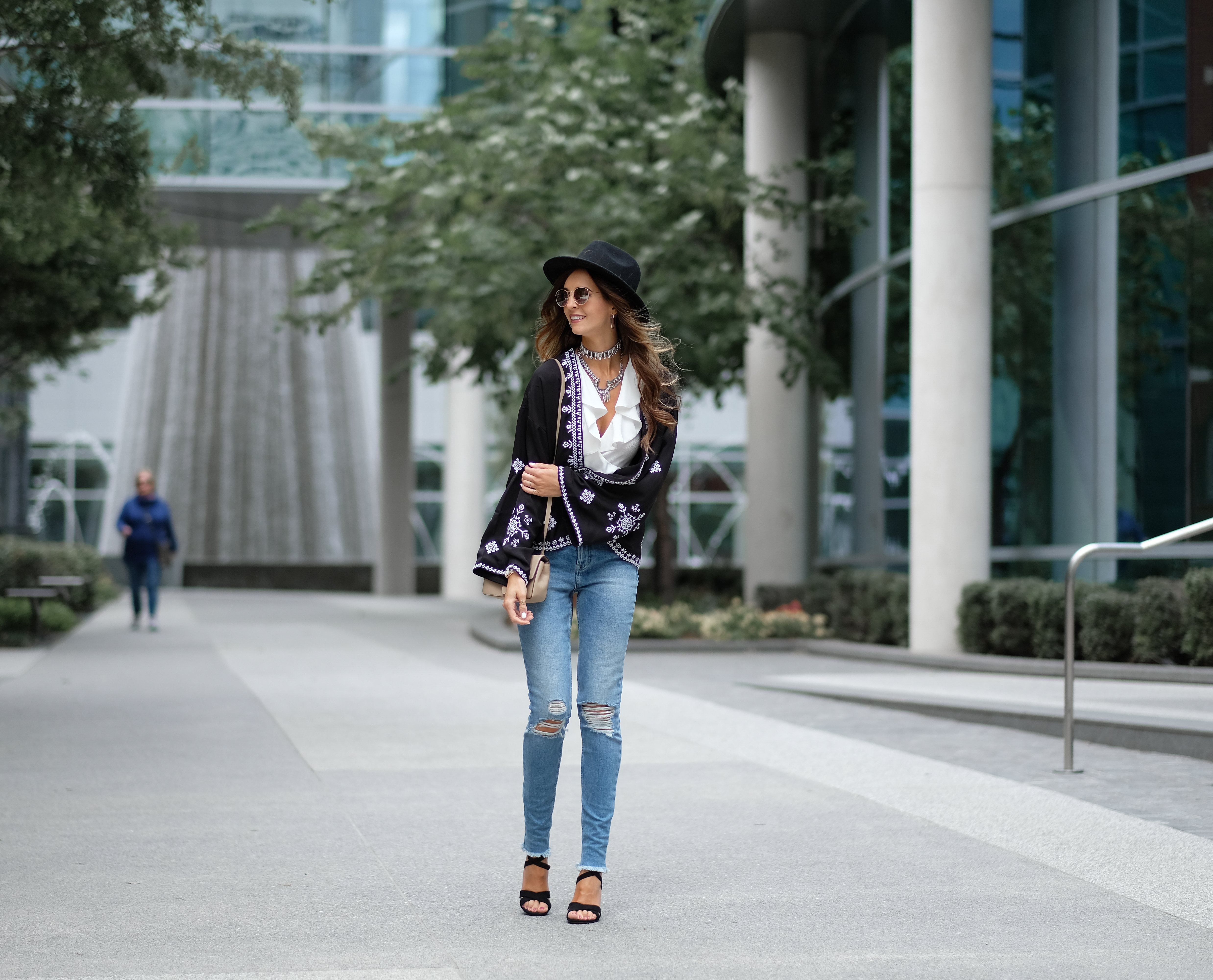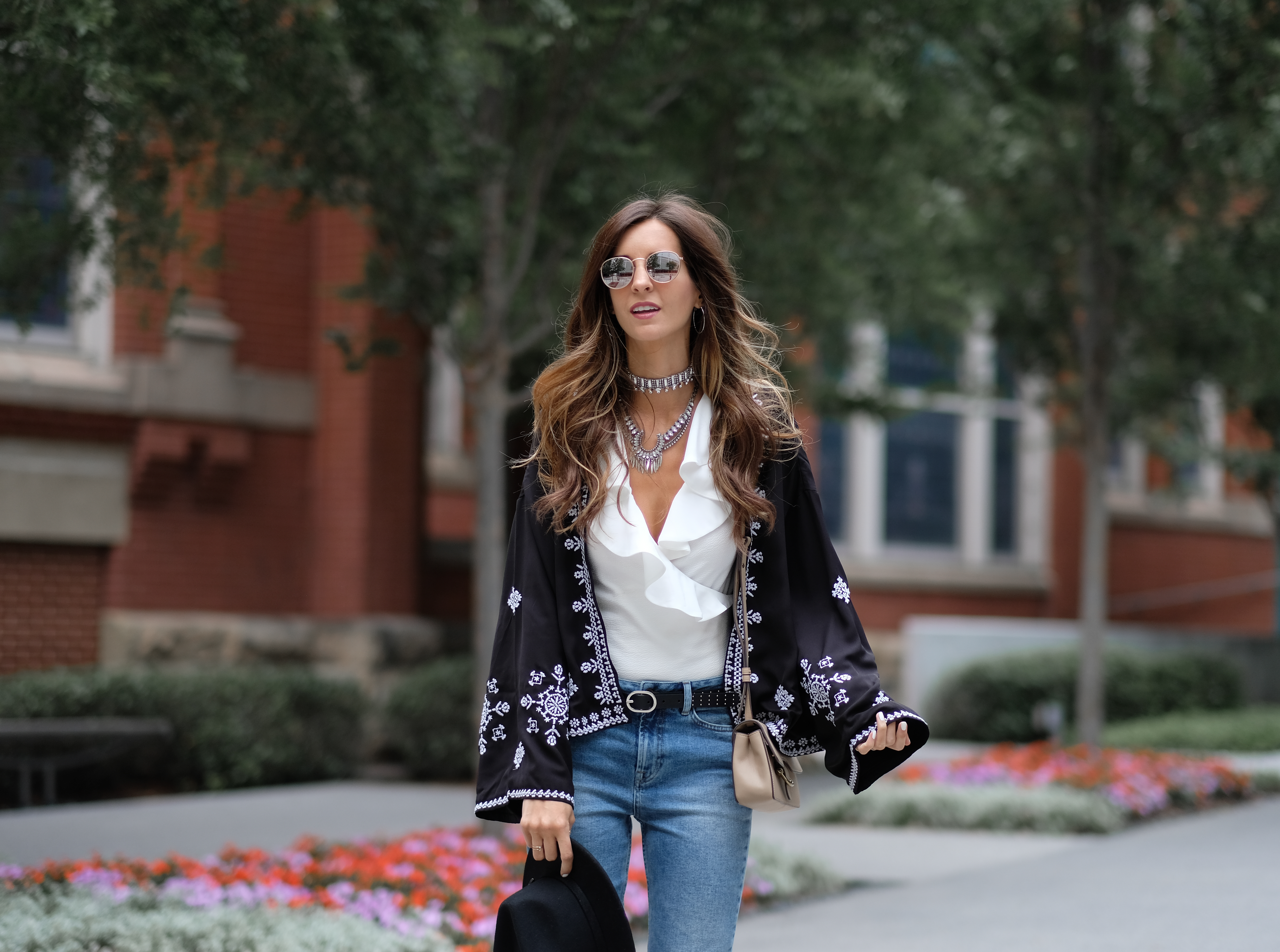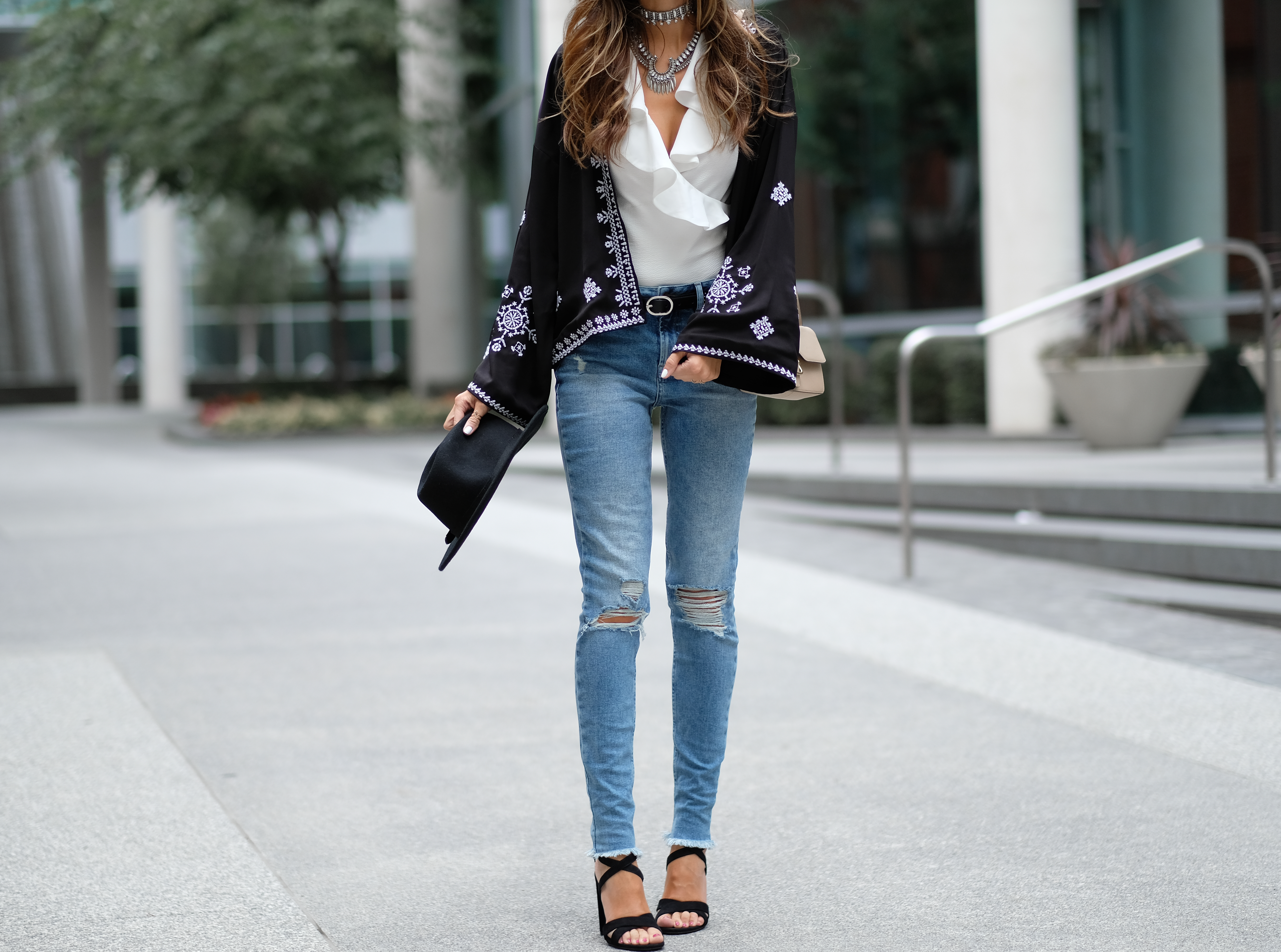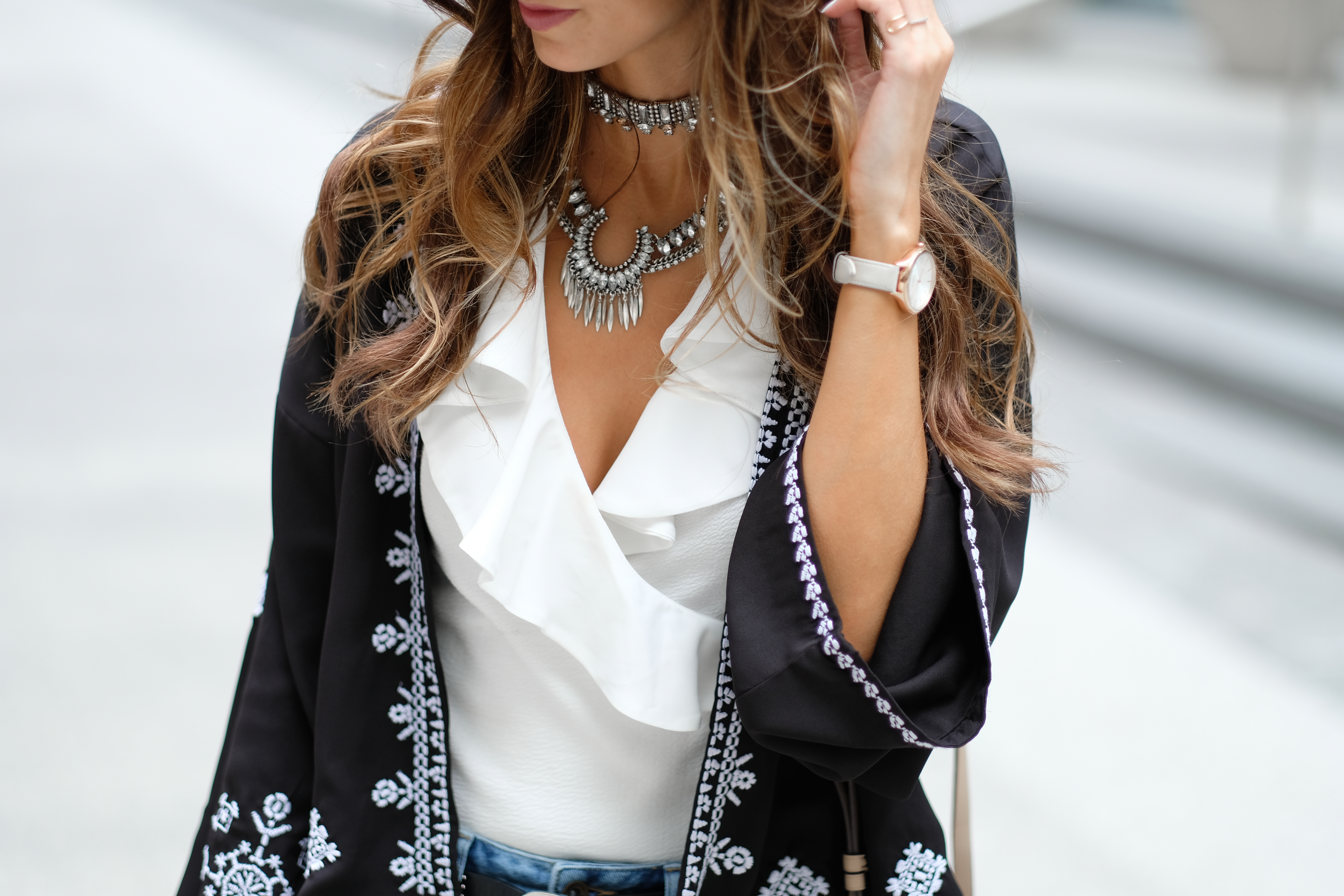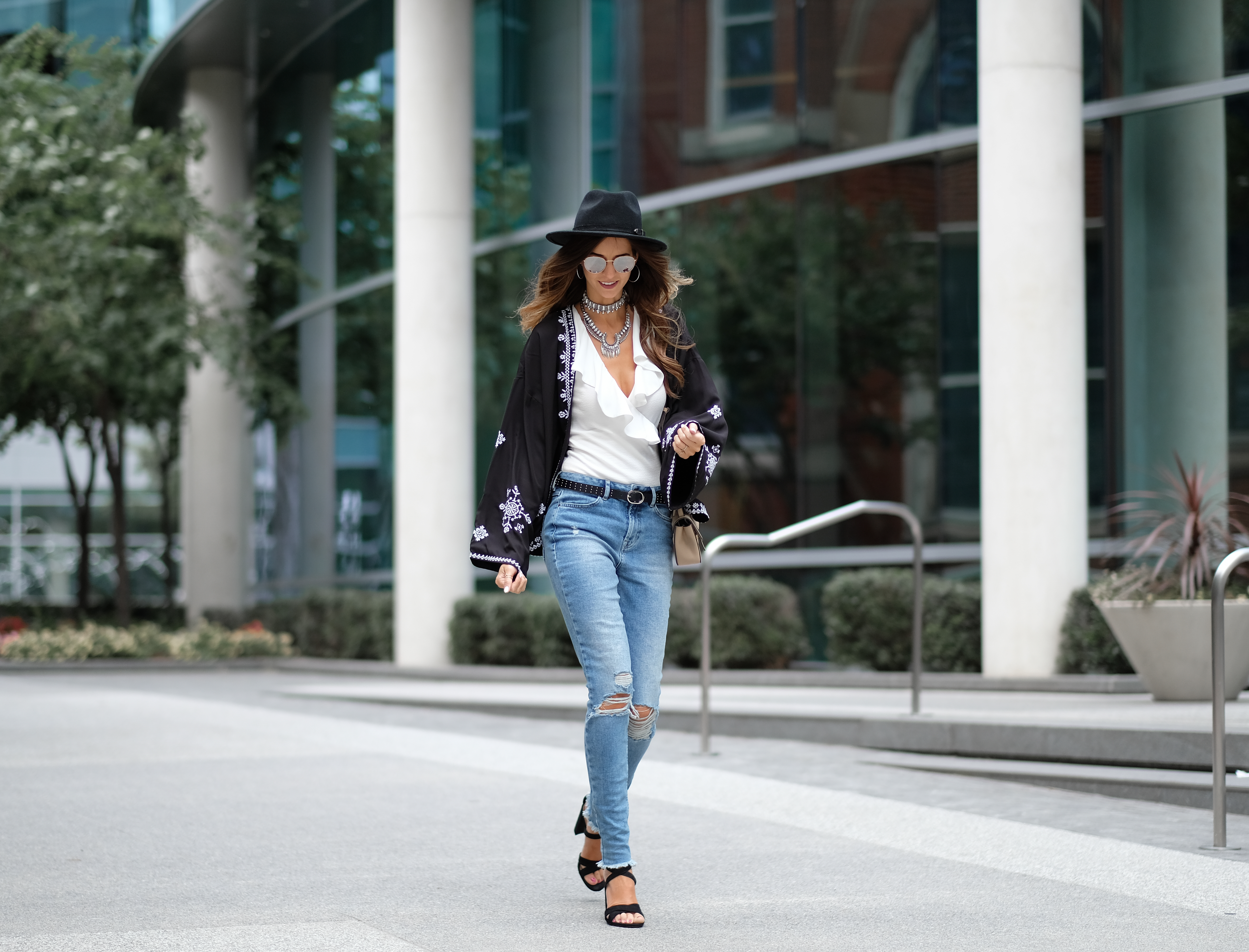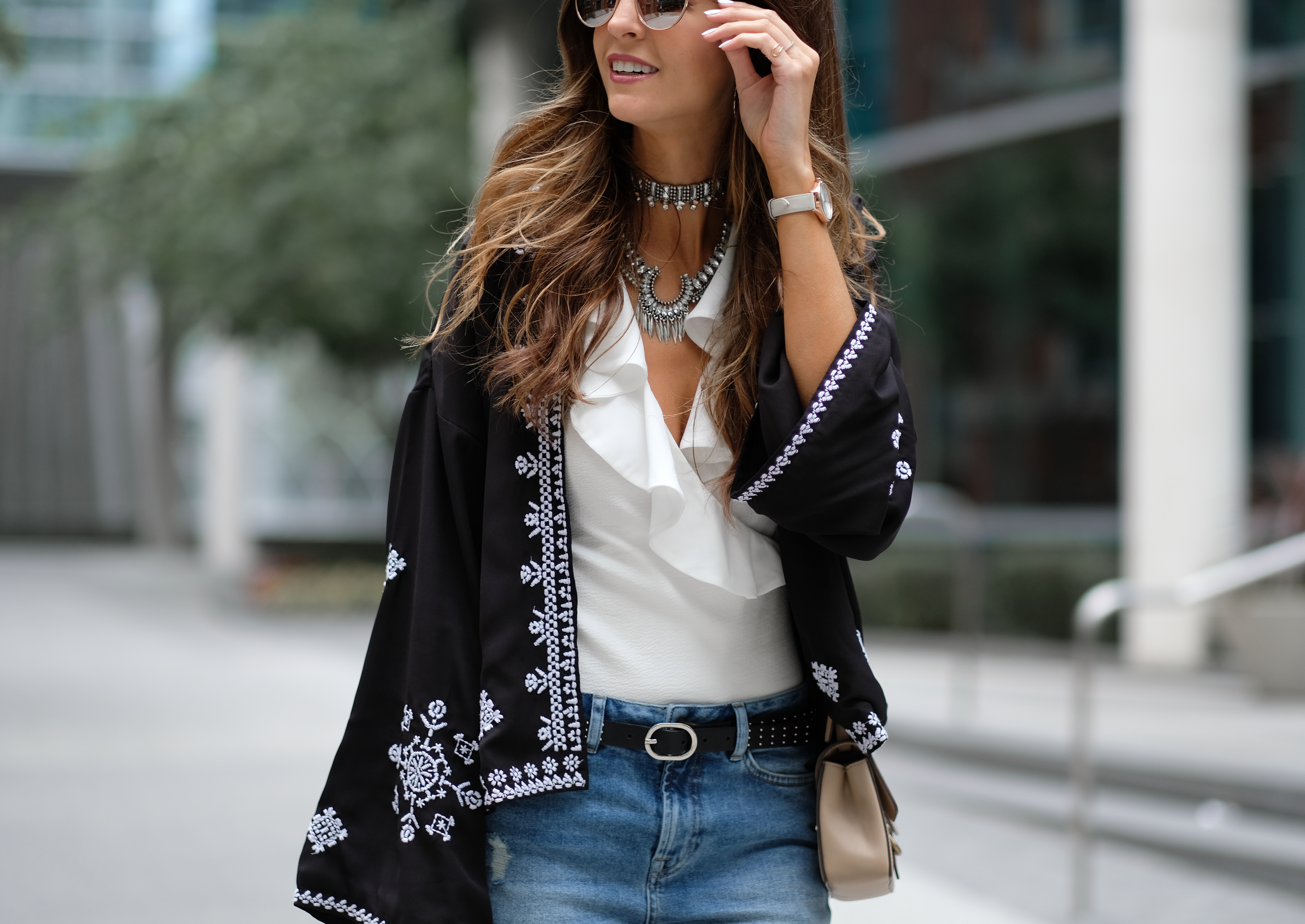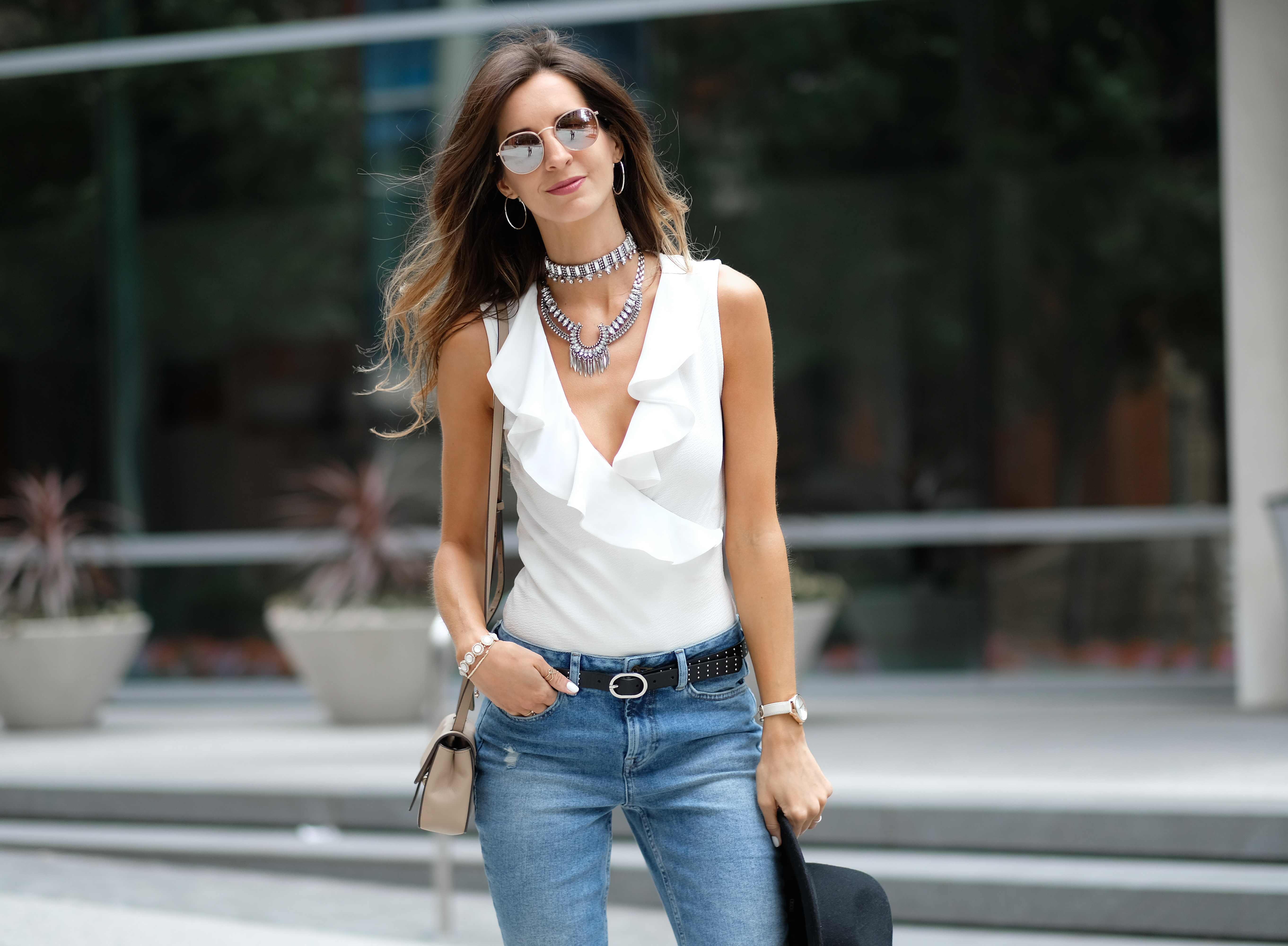 Shop this look here:
Bodysuit, Denim, Kimono, Necklace, Shoes, Bag

LOOK 2
For my second look, I chose a white denim skirt and loose Bohemian top with pretty sleeve details. I love this look for a daytime concert or backyard cookout with friends! This skirt is such a soft denim and I promise you will be comfortable all day! This top is more of a pale green, although I know it looks grey in the photos. But it is perfectly flowy and has cute tassel details on the ties!
This necklace is one of my favourite finds right now and it is two separate pieces so you can wear each piece alone, or together!! Love that!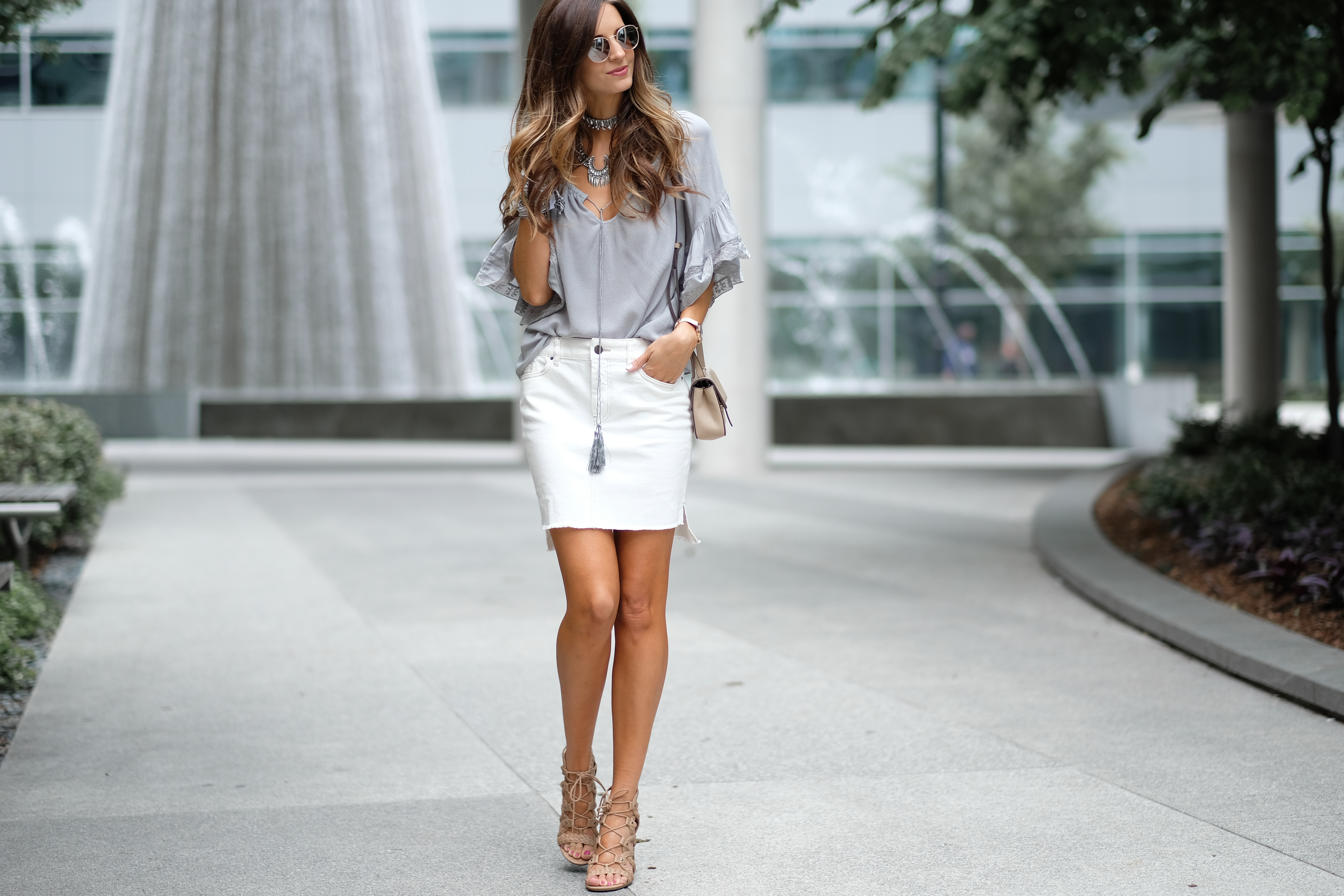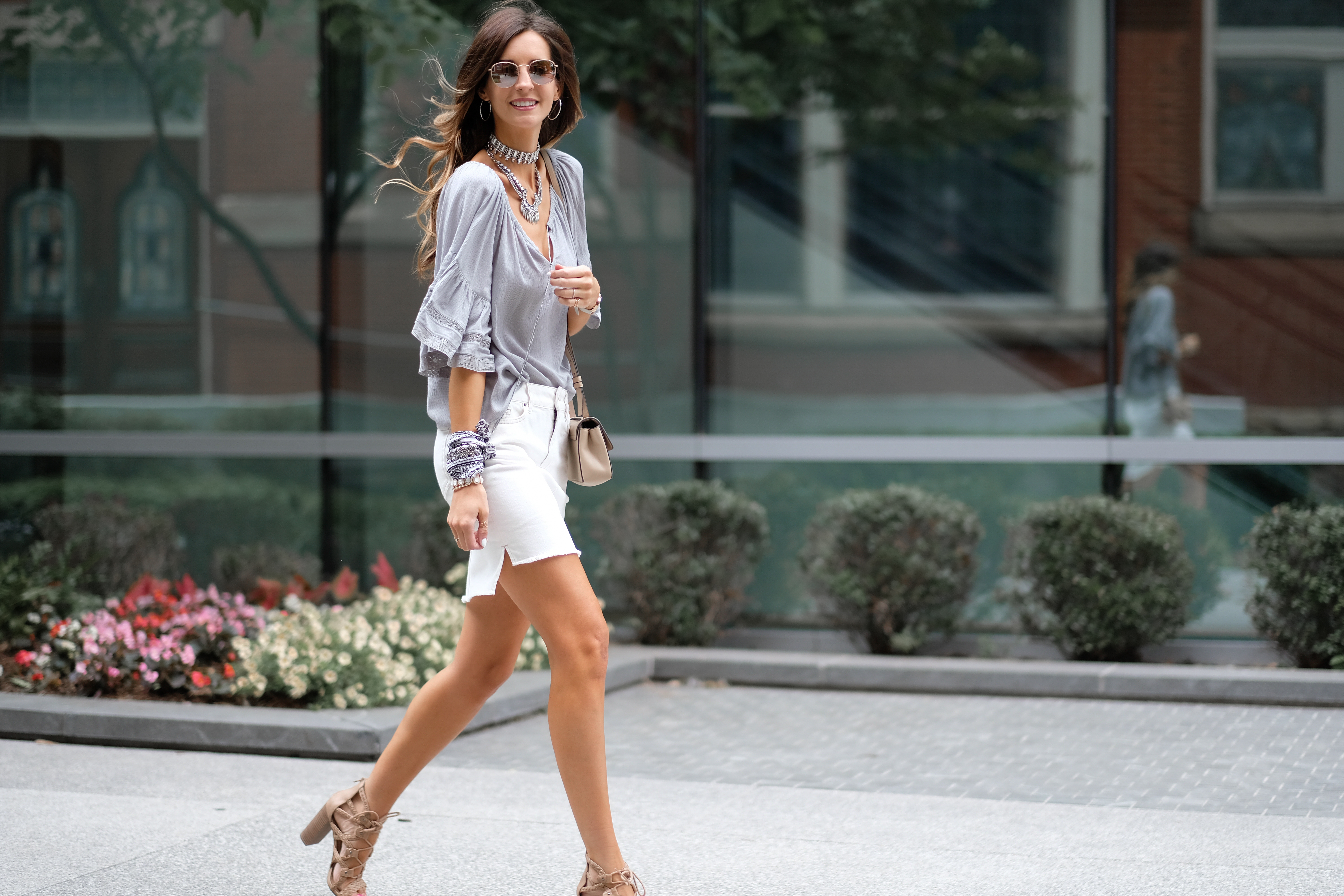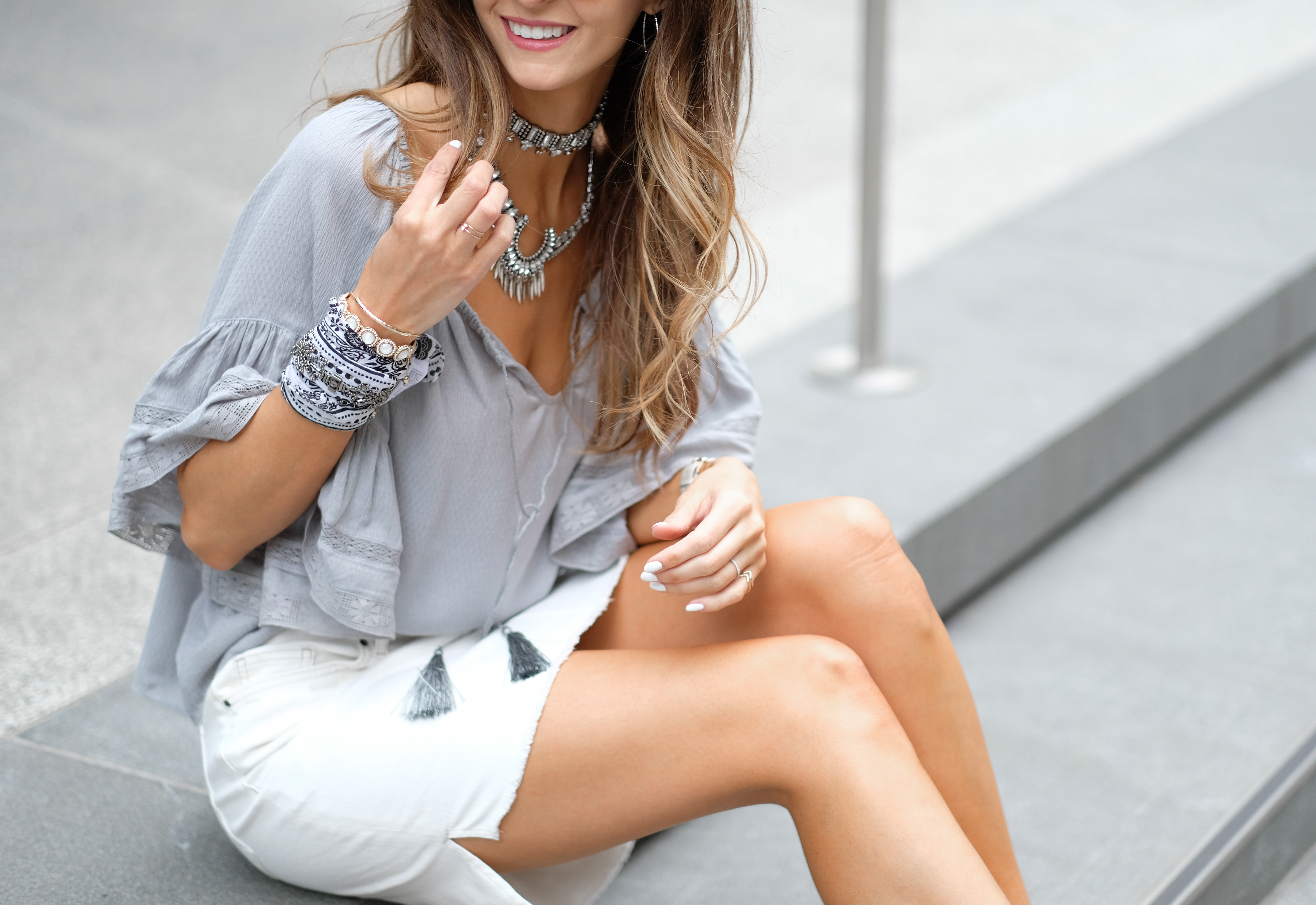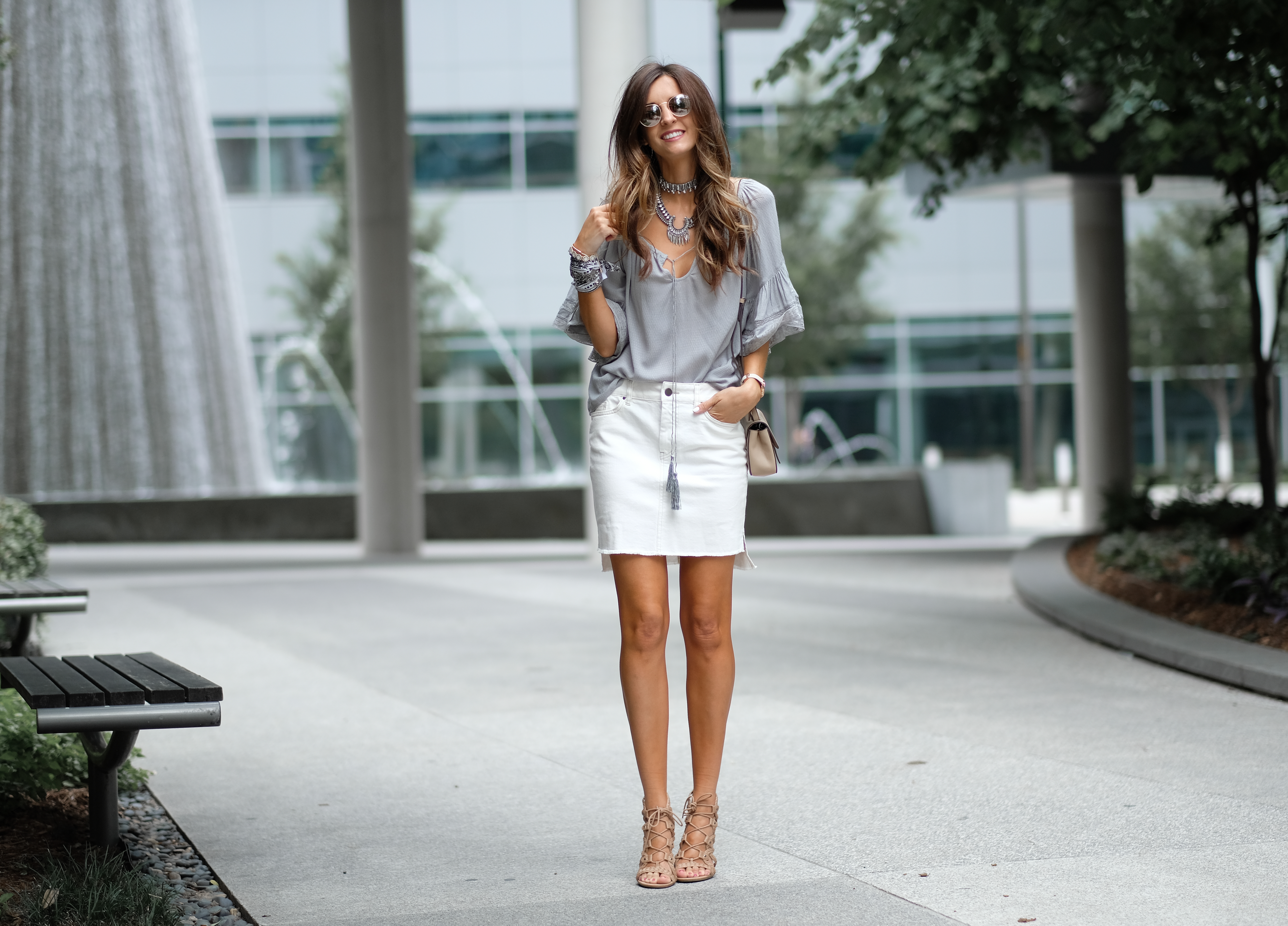 Shop this look here:
Top, Skirt, Necklace, Shoes, Bag

Hope you enjoyed these looks, and as always, let me know if you have any questions about anything I'm wearing or sizing inquiries!

Photography by Luisa's Secret
Post sponsored by Long Tall Sally