This top is labeled as a "shirtdress", but it's more "shirt" than "dress" on me! 😛 If you are shorter than me–I'd say under 5'7, then you can most likely pull this off as a dres! But for those who want a little more coverage, I've styled this top with 3 different bottoms to give you an idea of what is possible!! 
1.White Flares!
I love this combo because the slight flare out on the bottom of the top balances with the flare on the pants! Plus, white is perfect for spring and gives a fresh look! You could also wear white skinny jeans if flares aren't your thing!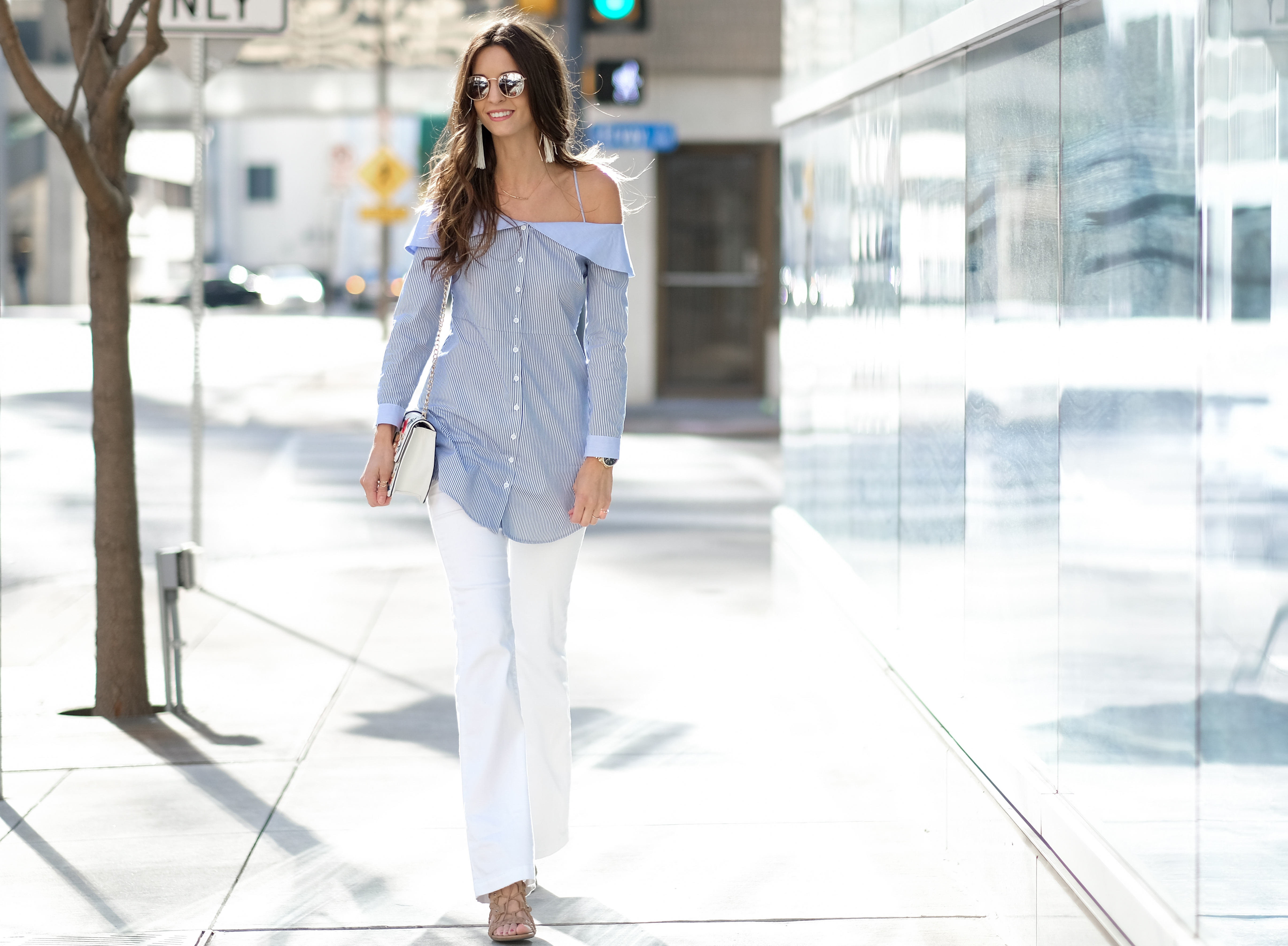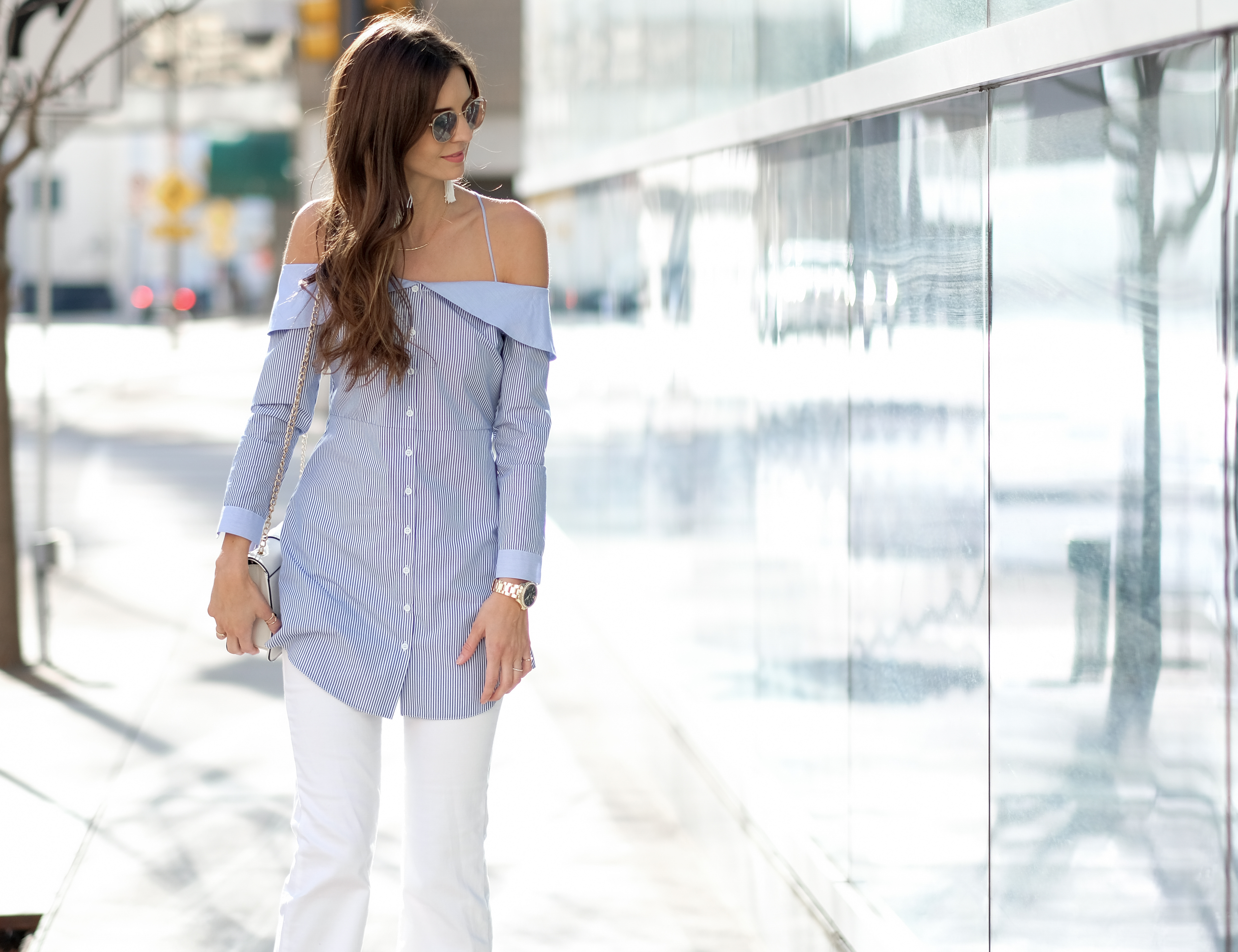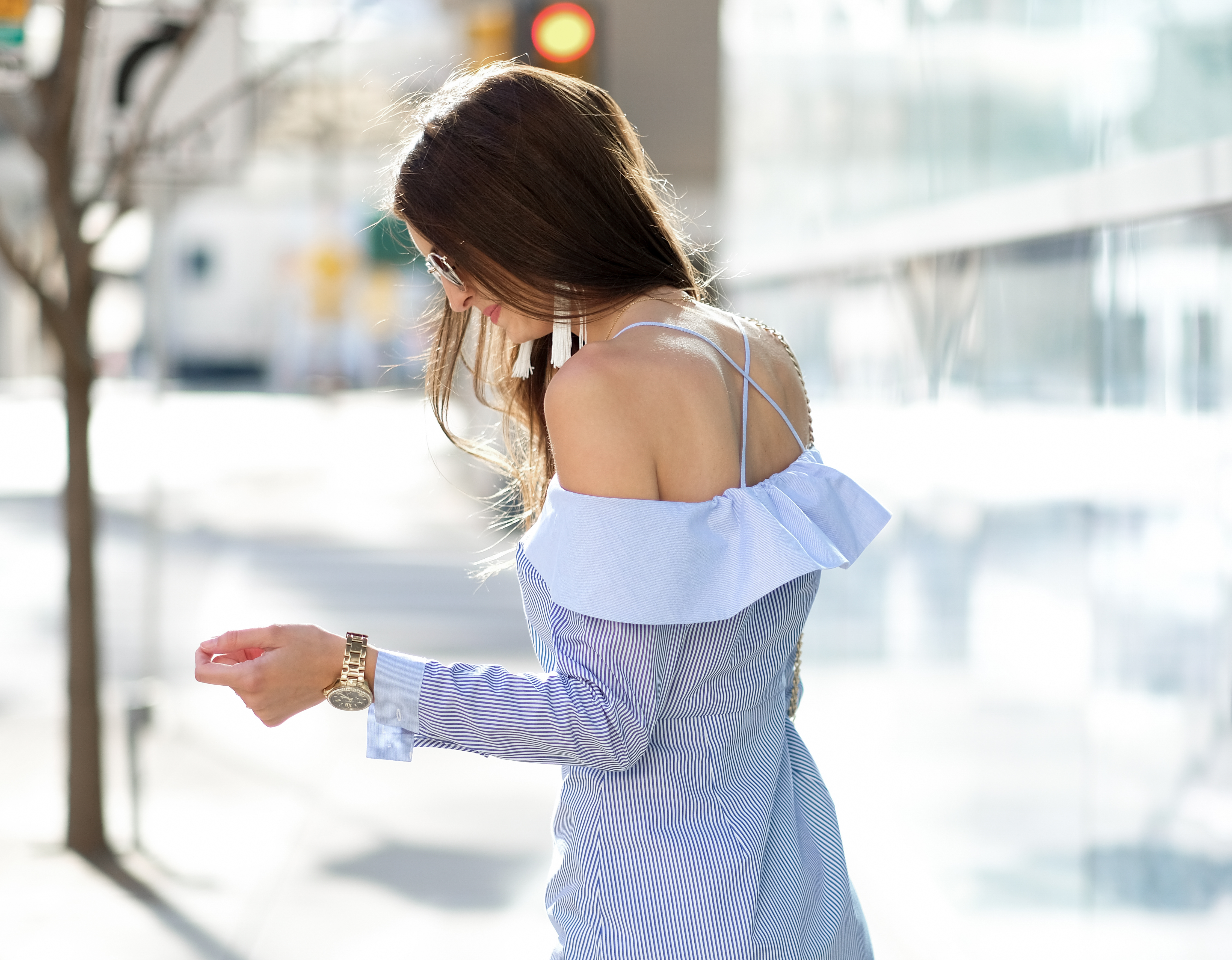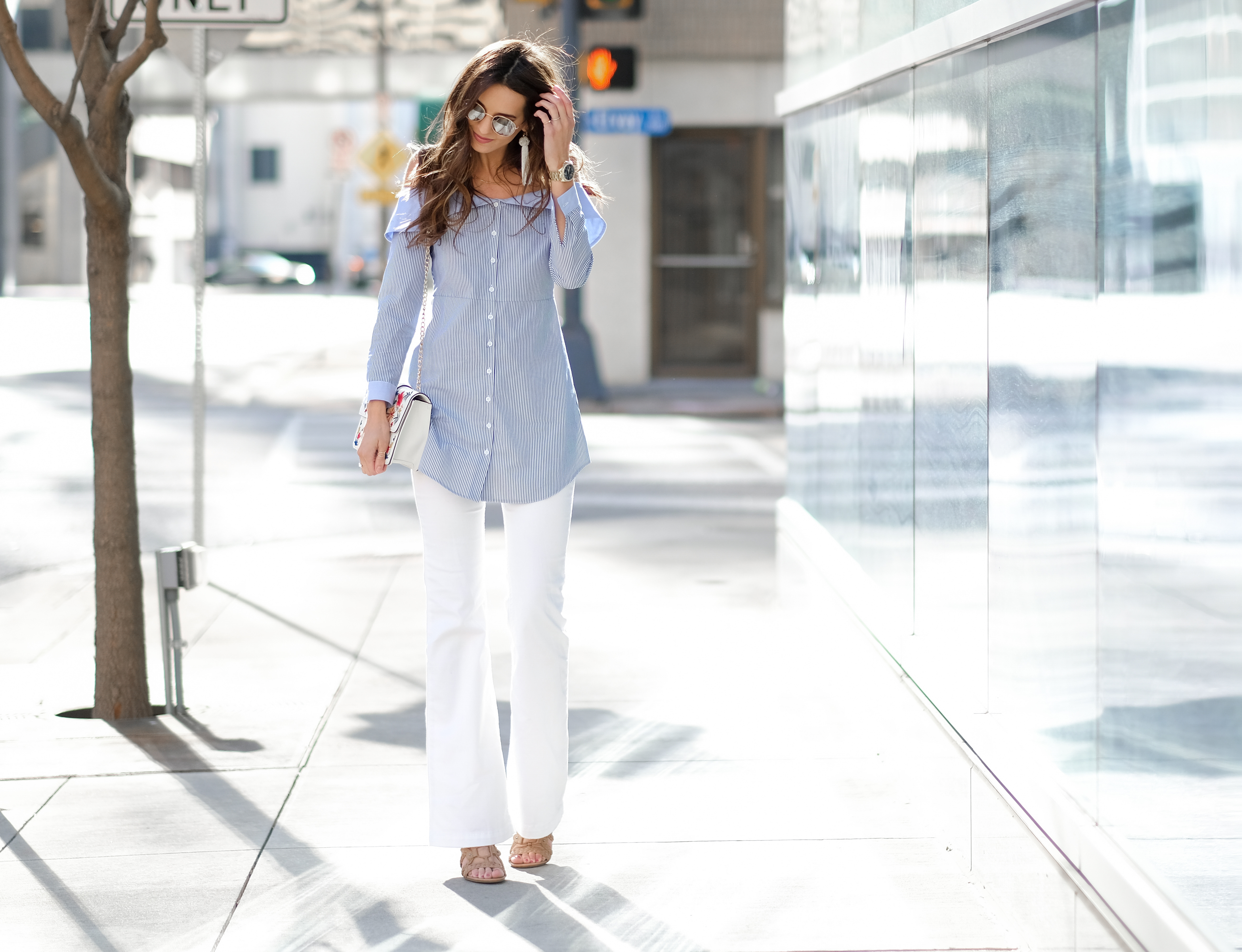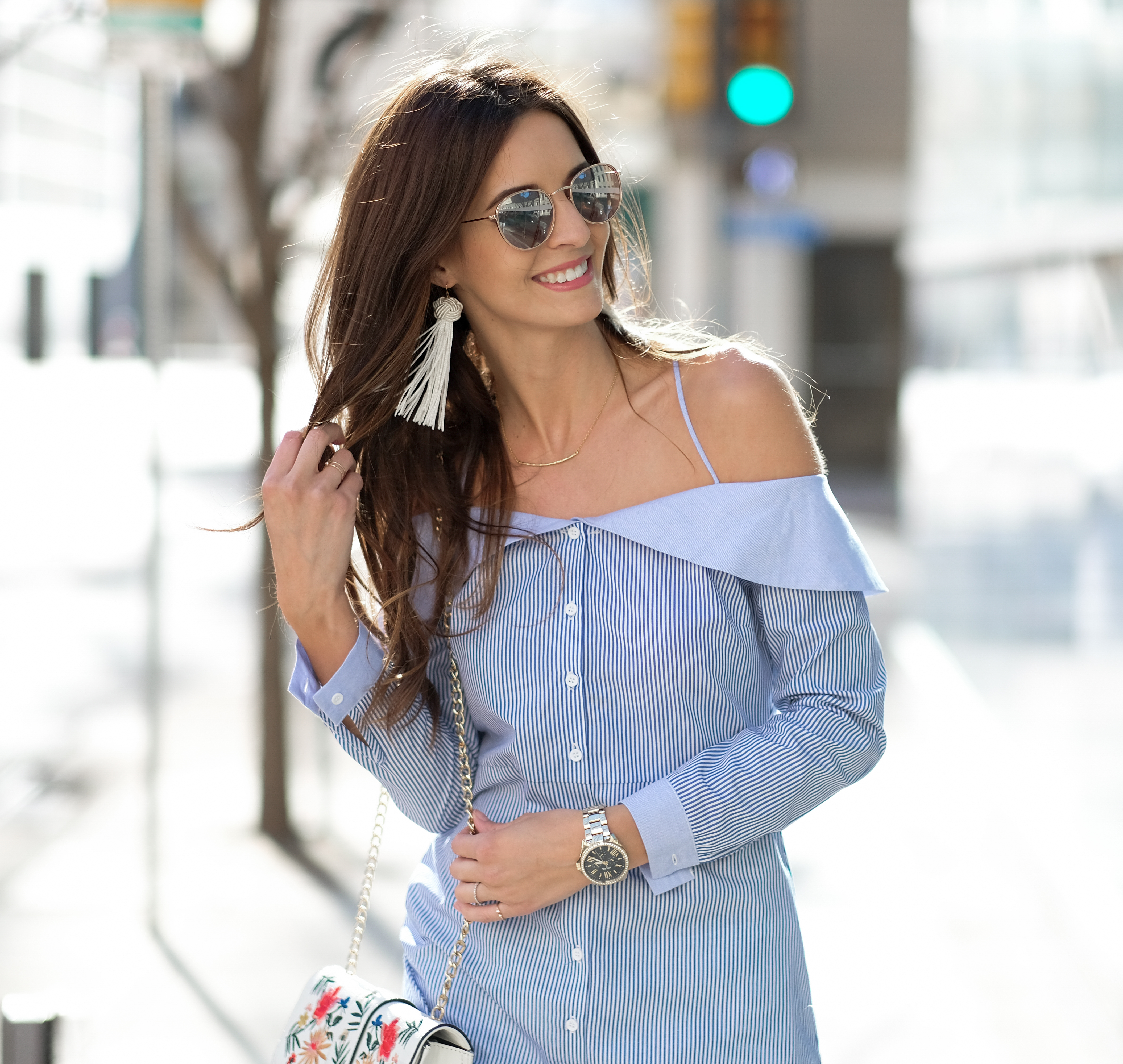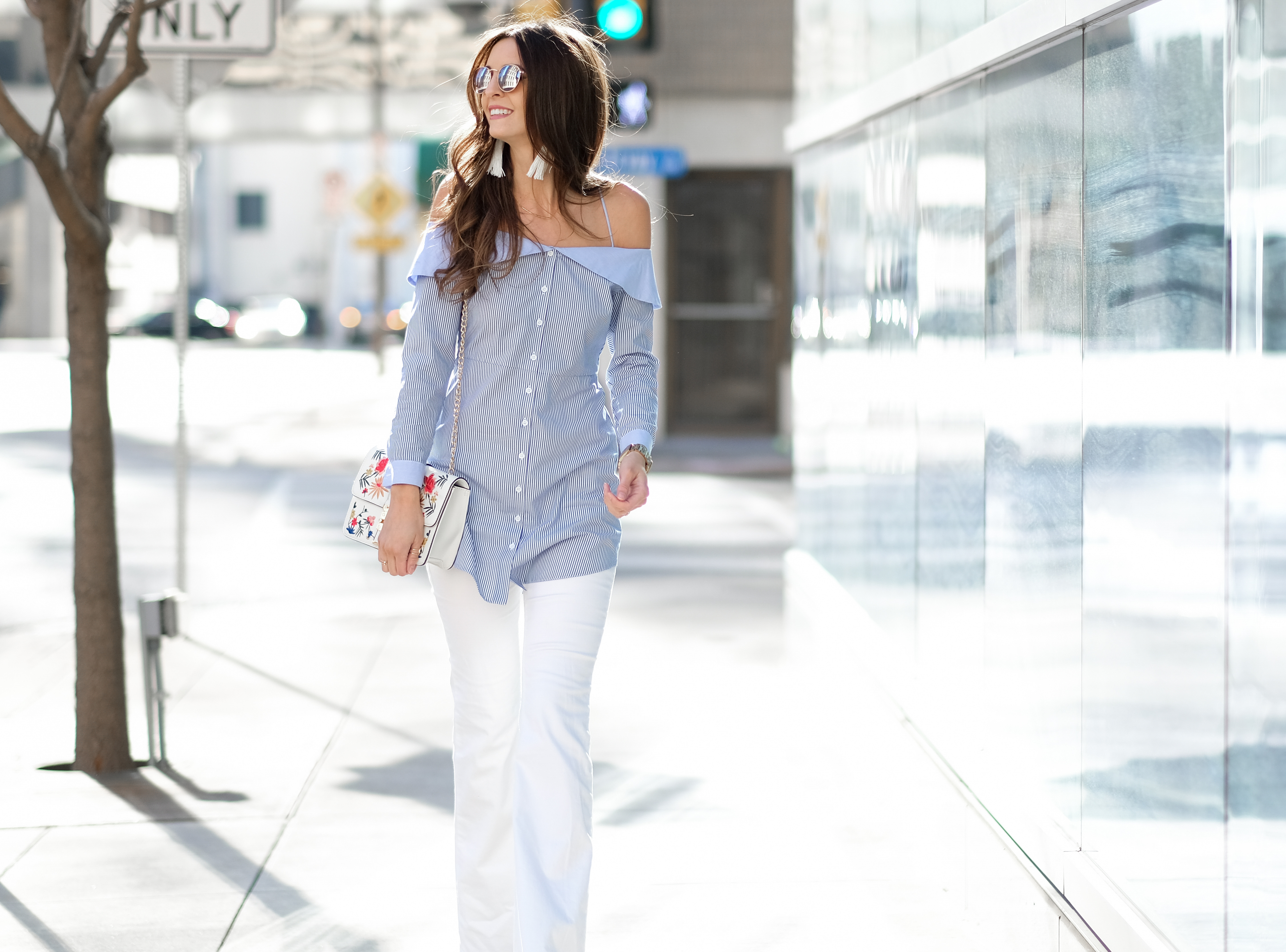 Top, Jeans (on SALE), Bag (similar), Sunnies, Earrings, Necklace, Shoes

2.Embroidered Jeans
Embroidery is everywhere and I have definitely been collecting a lot of pieces lately! A lot of times jeans can be plain and we make up for it with patterned or embellished tops. But I love that these jeans are the focus of the outfit with the embroidery details! I also paired it with red shoes to add a little pop!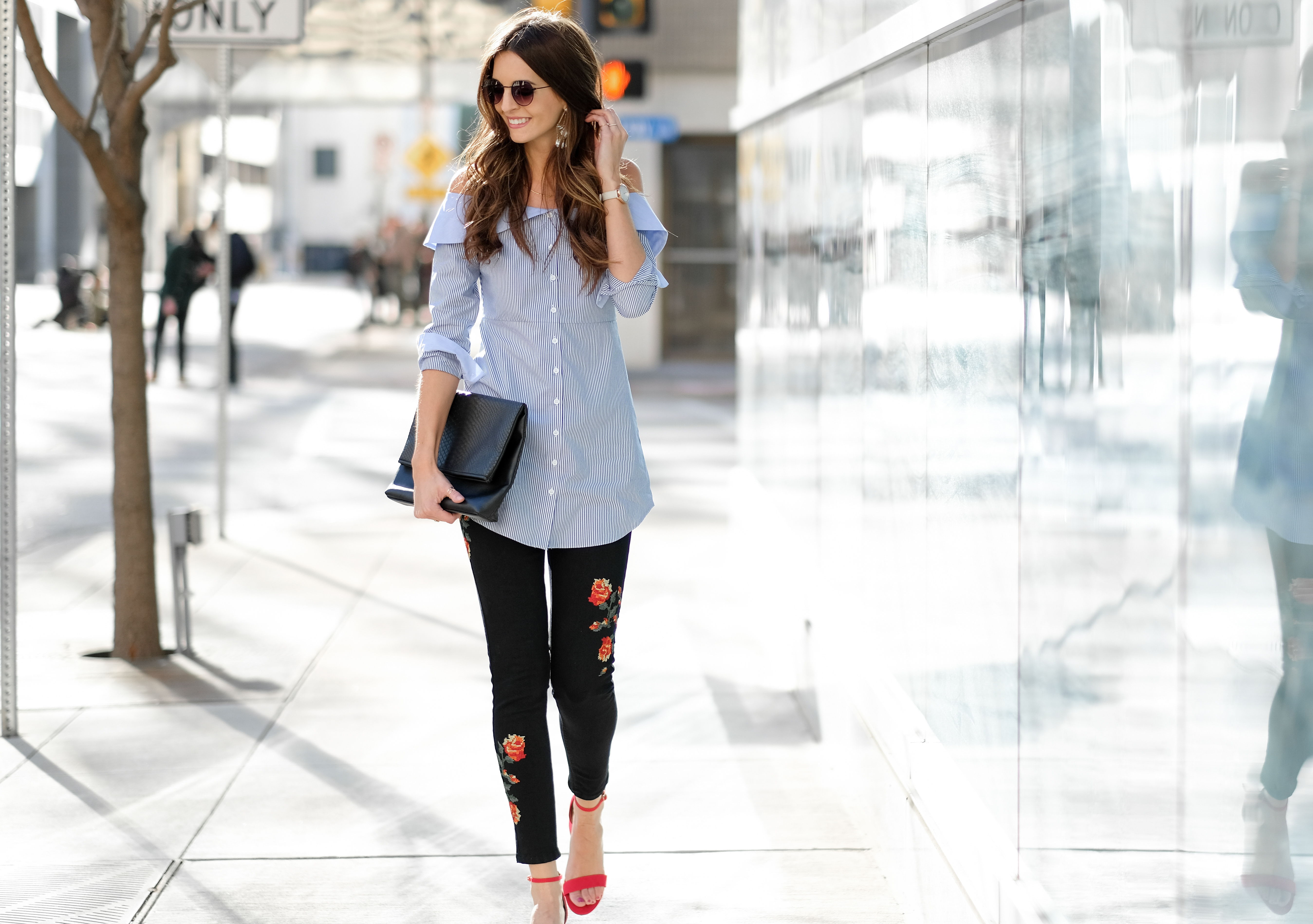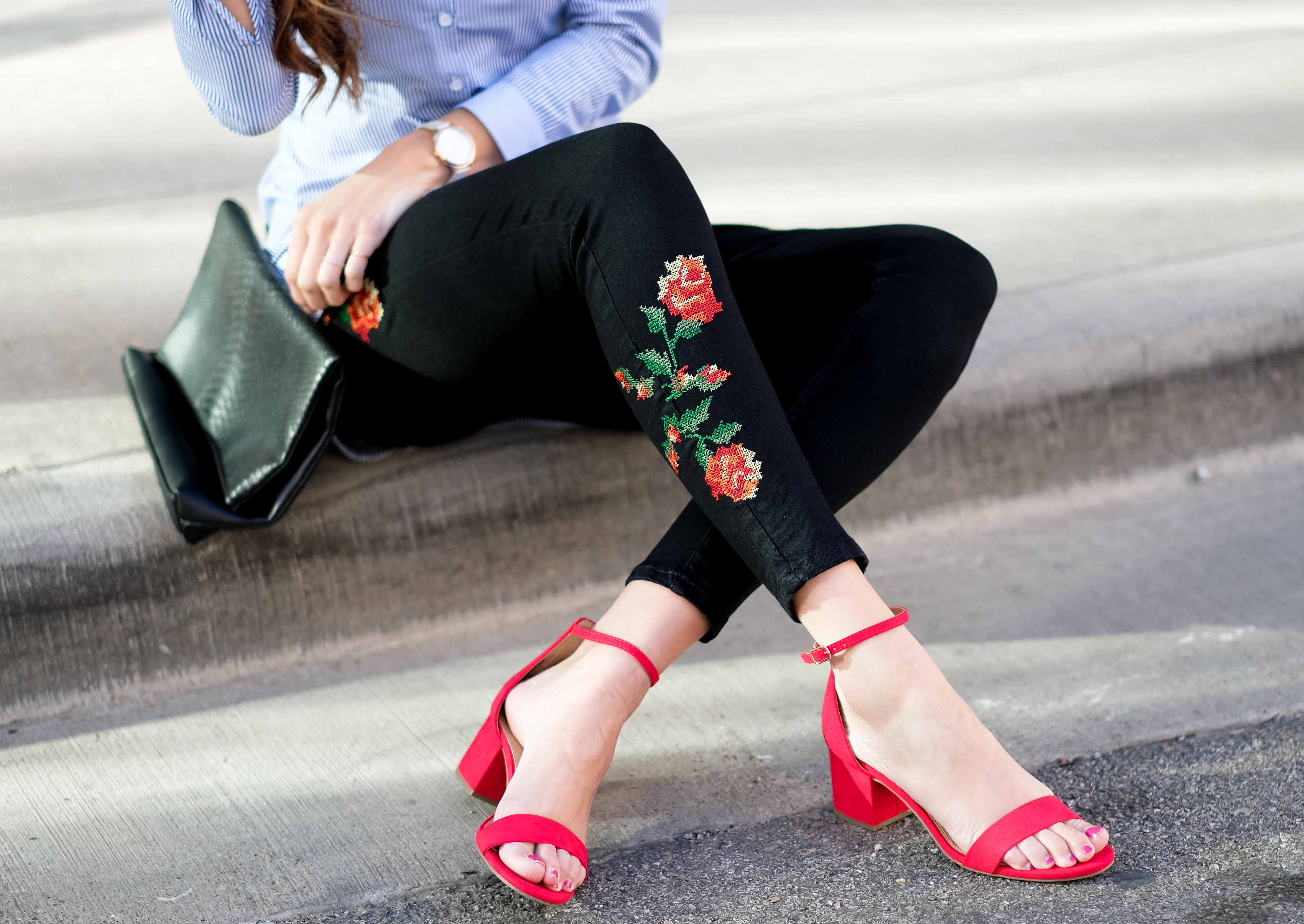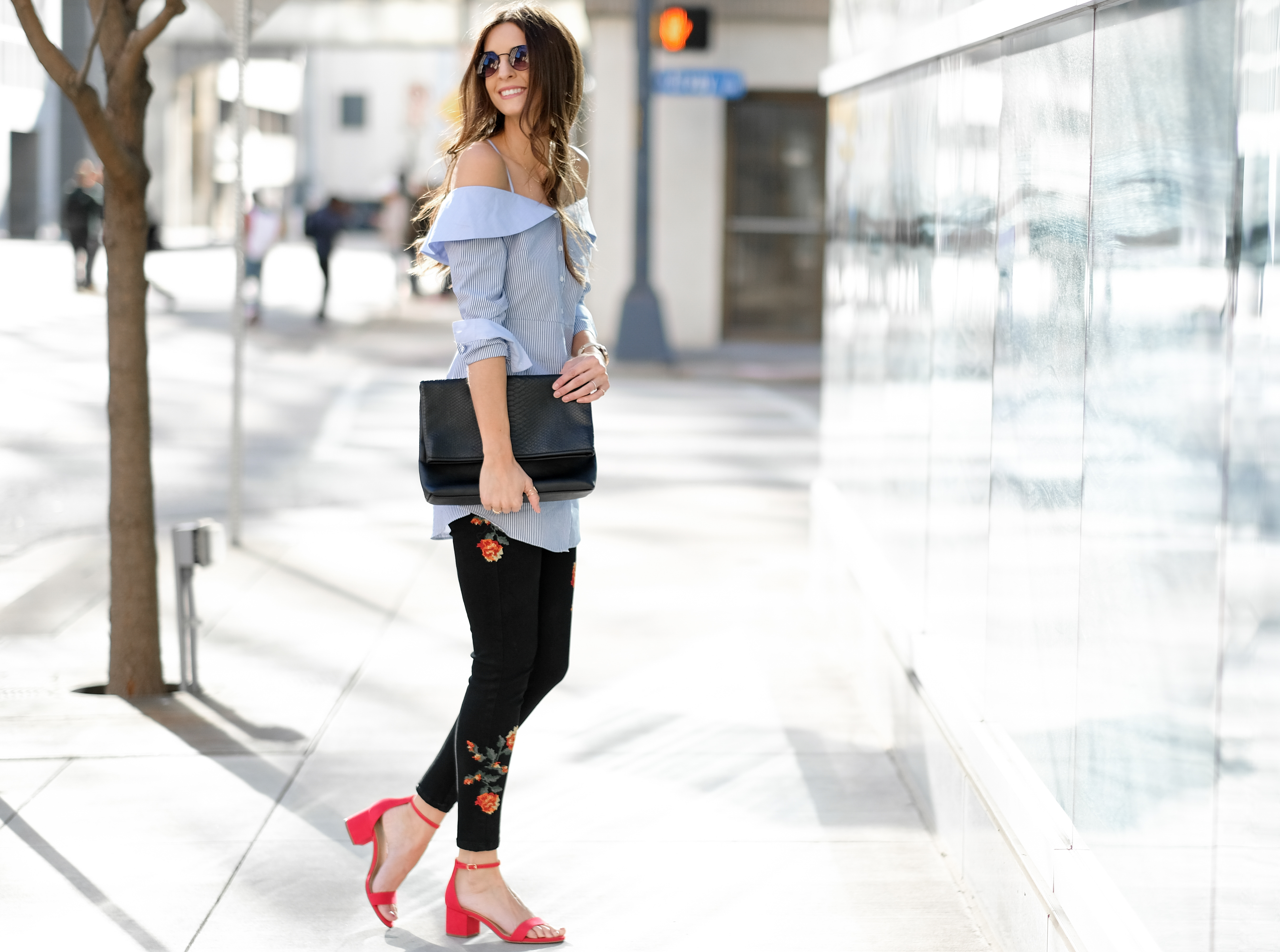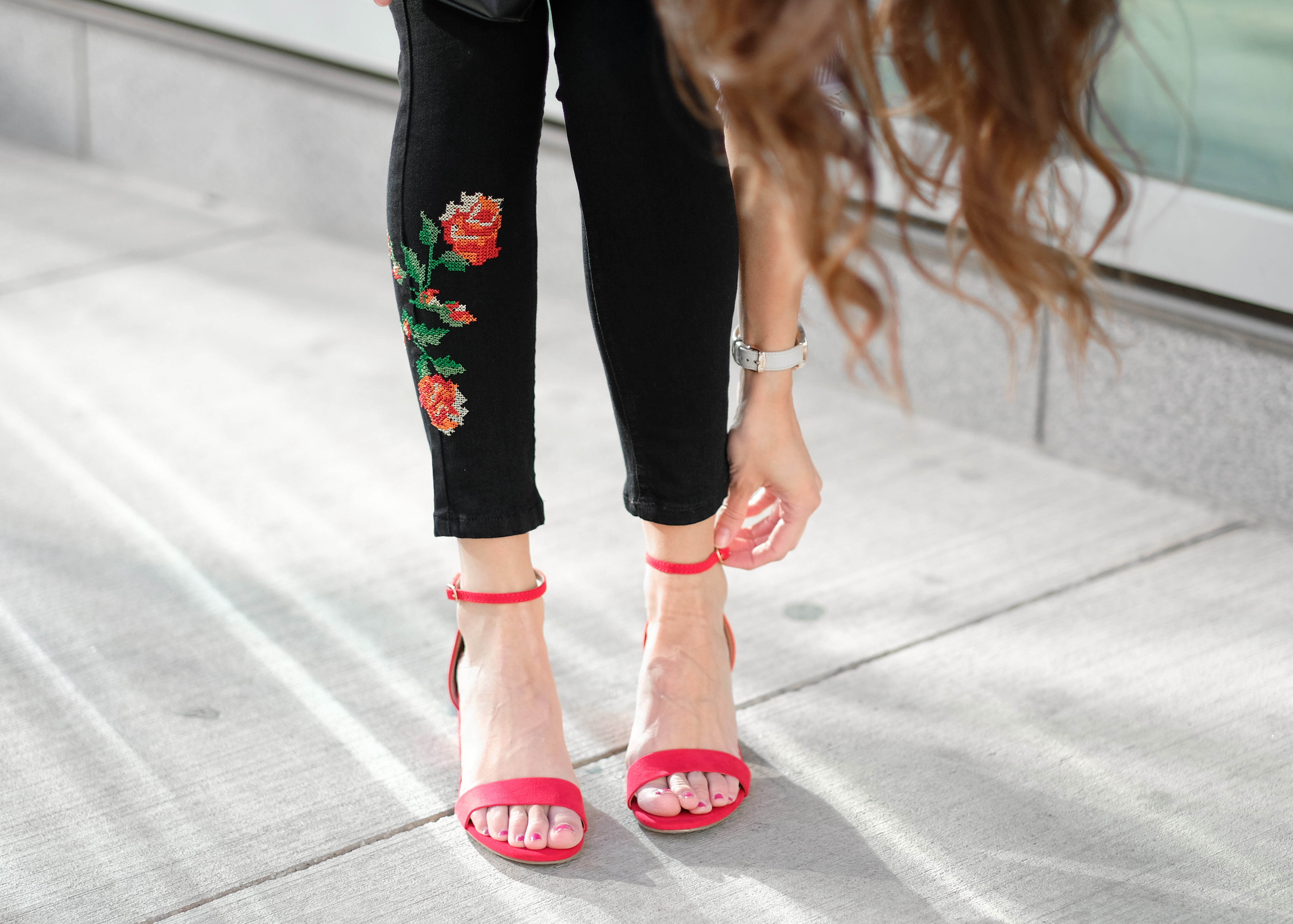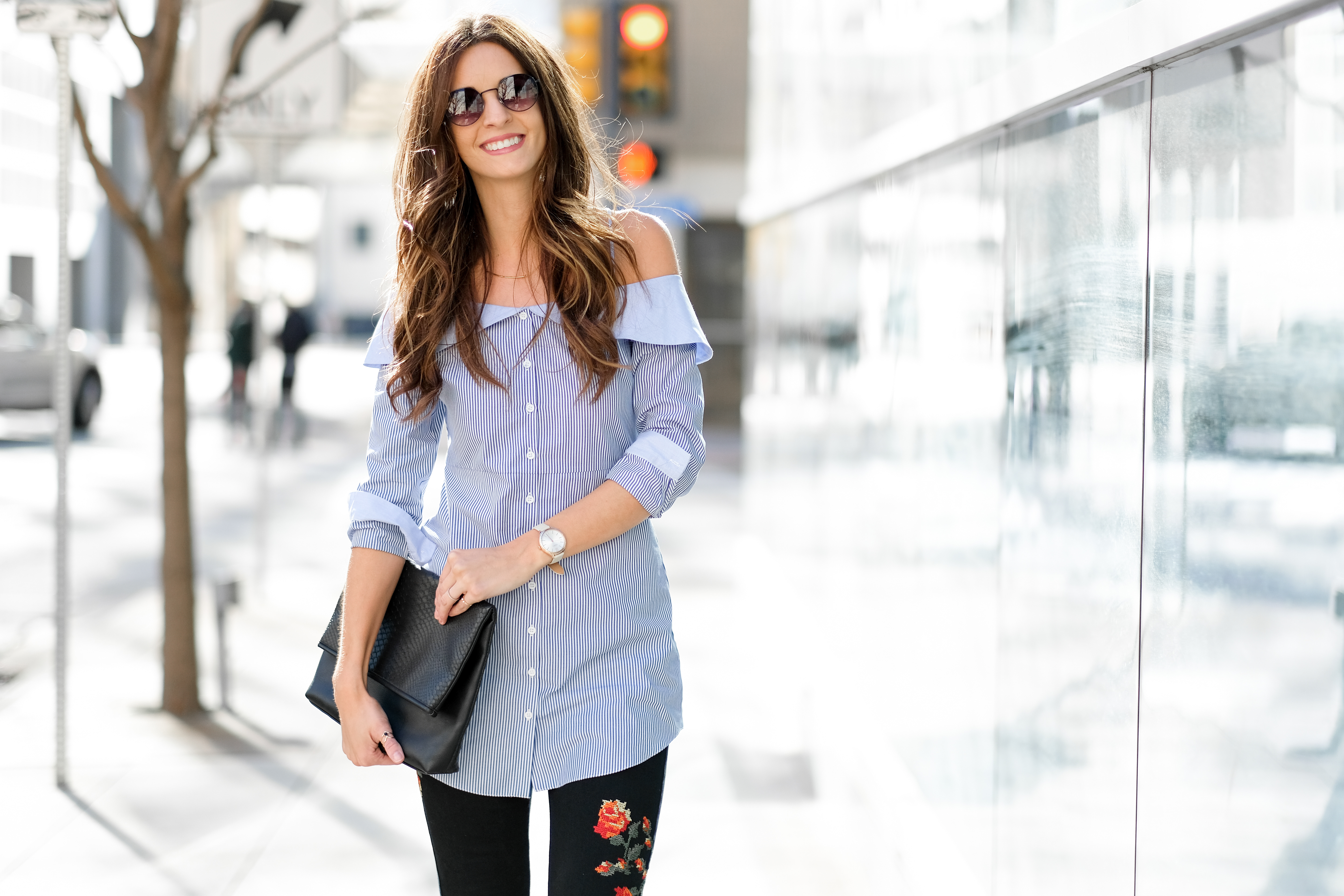 Top, Jeans, Clutch (similar), Earrings, Sunnies, Necklace, Shoes

3.White Skirt
Since I am too tall to wear this alone as a dress, I wanted to pair it with something to give it the feel of a dress! This white skirt I already had was perfect, and gives the illusion that it is part of the top! It just peeks out from the bottom to adds a little length and texture.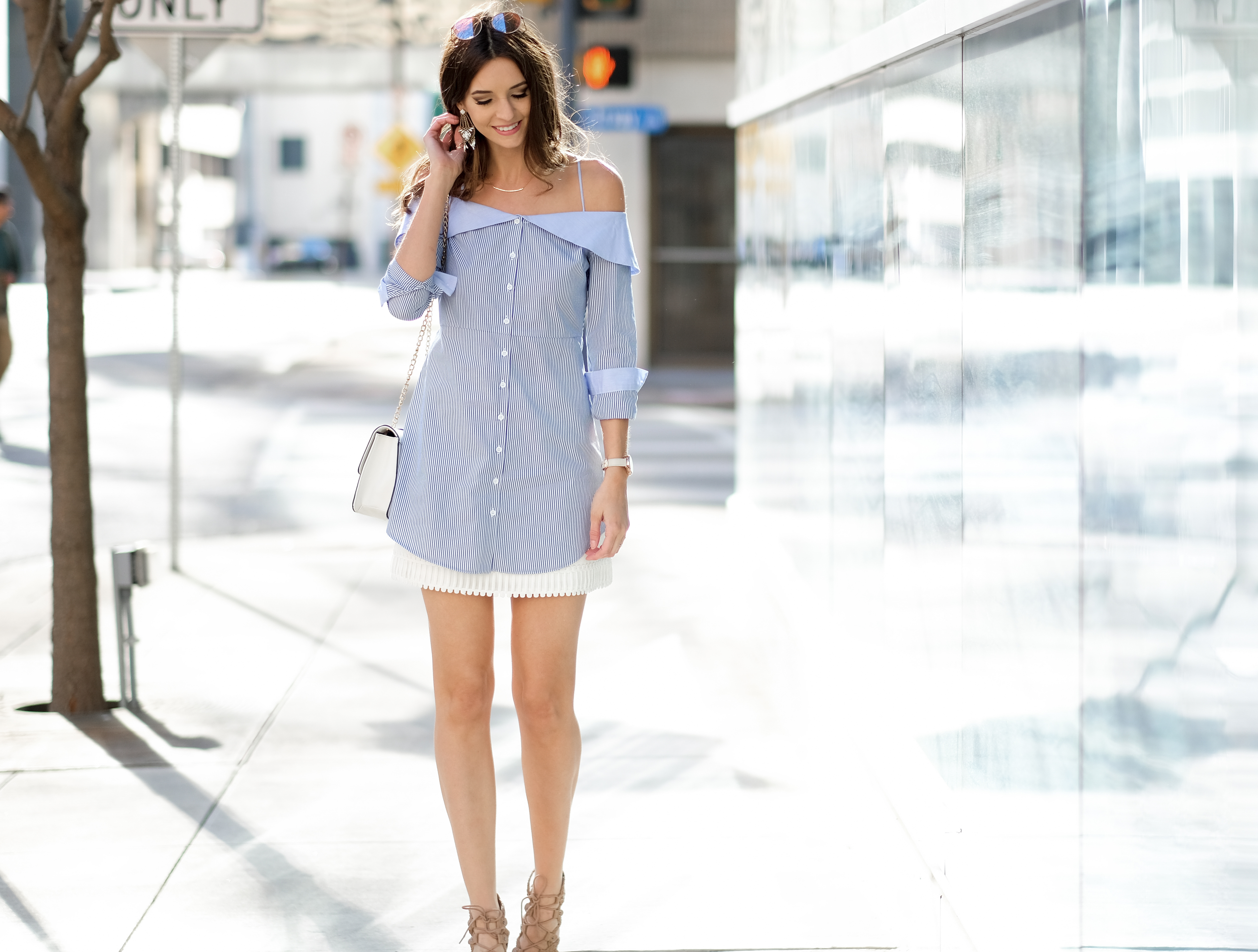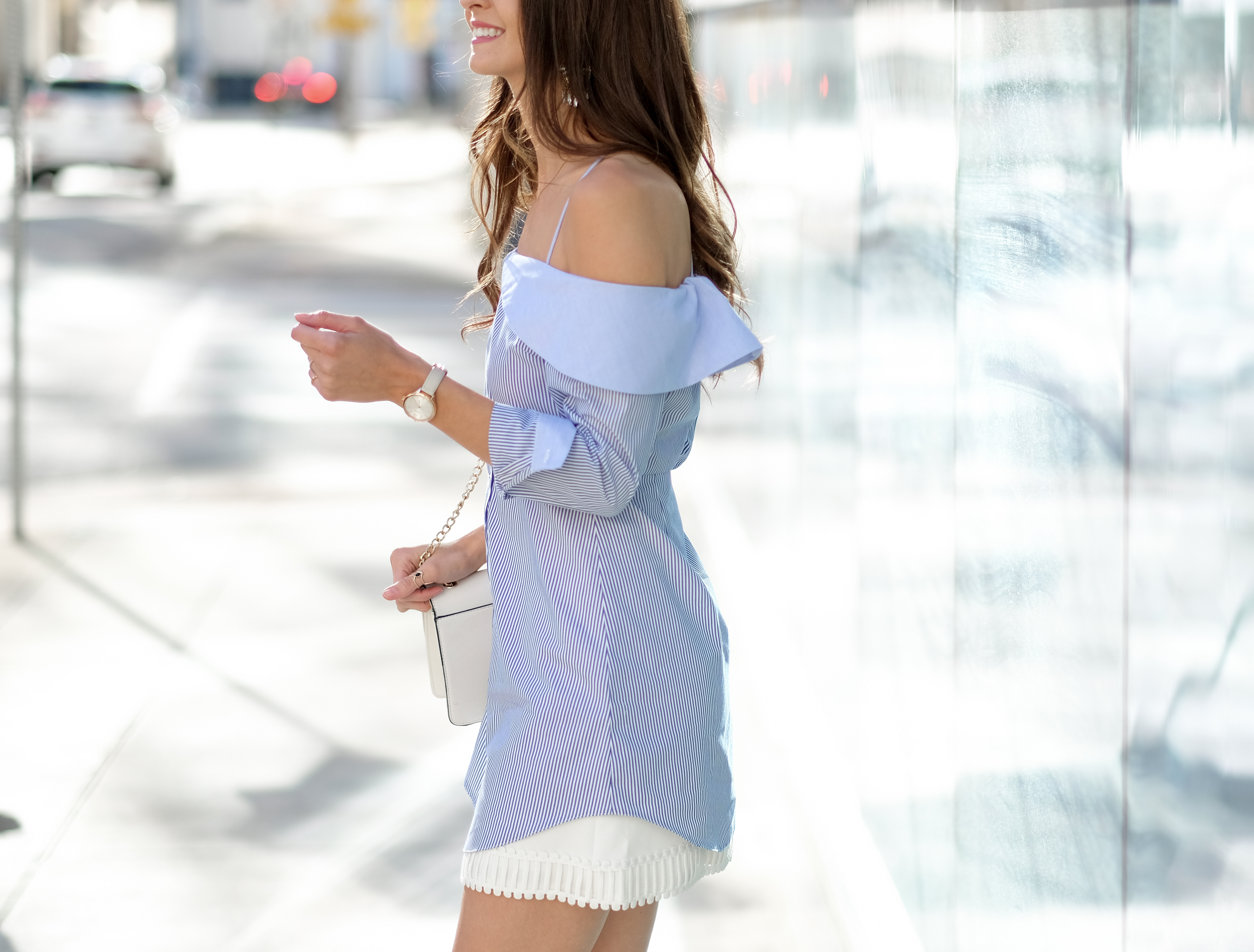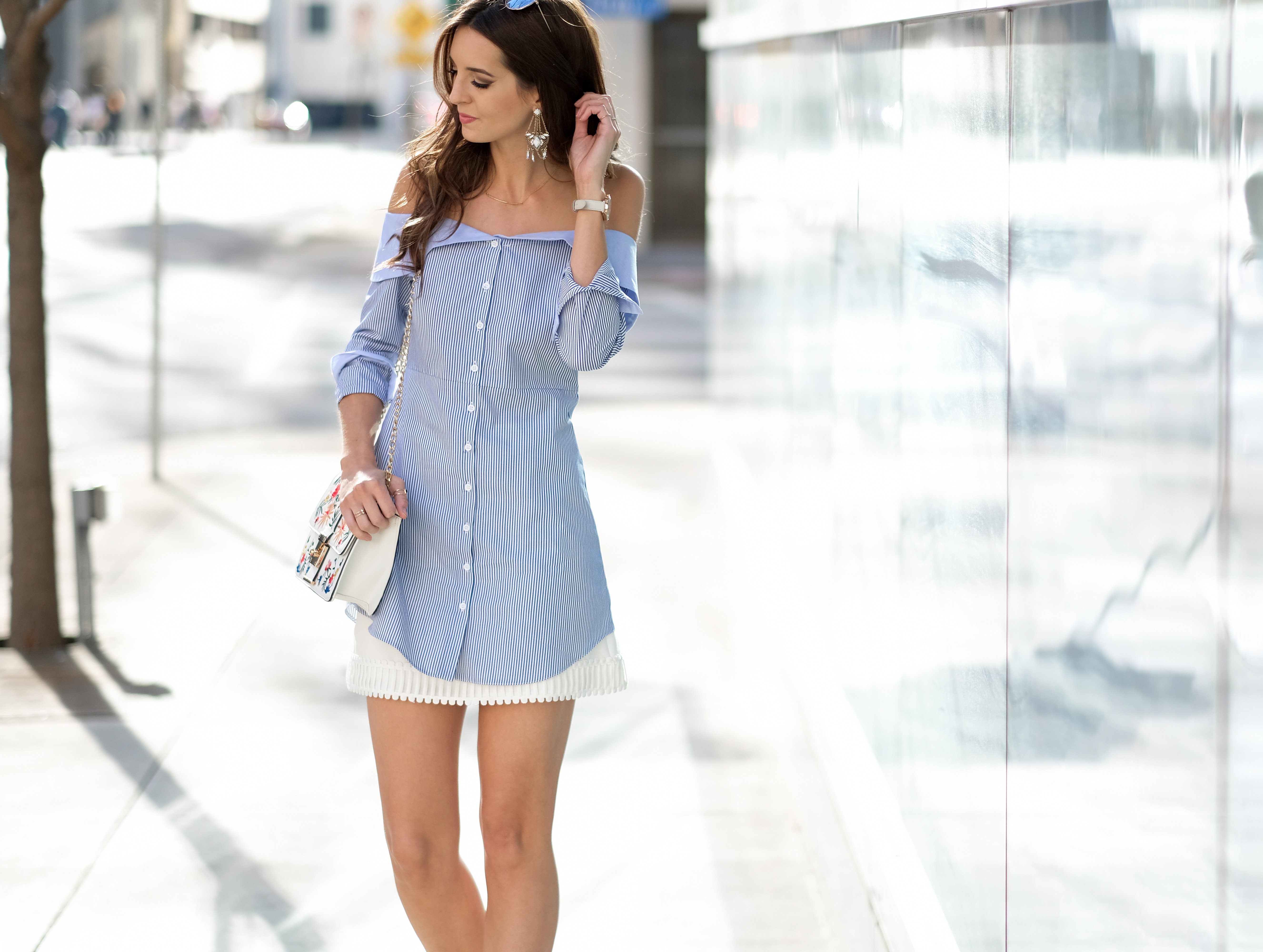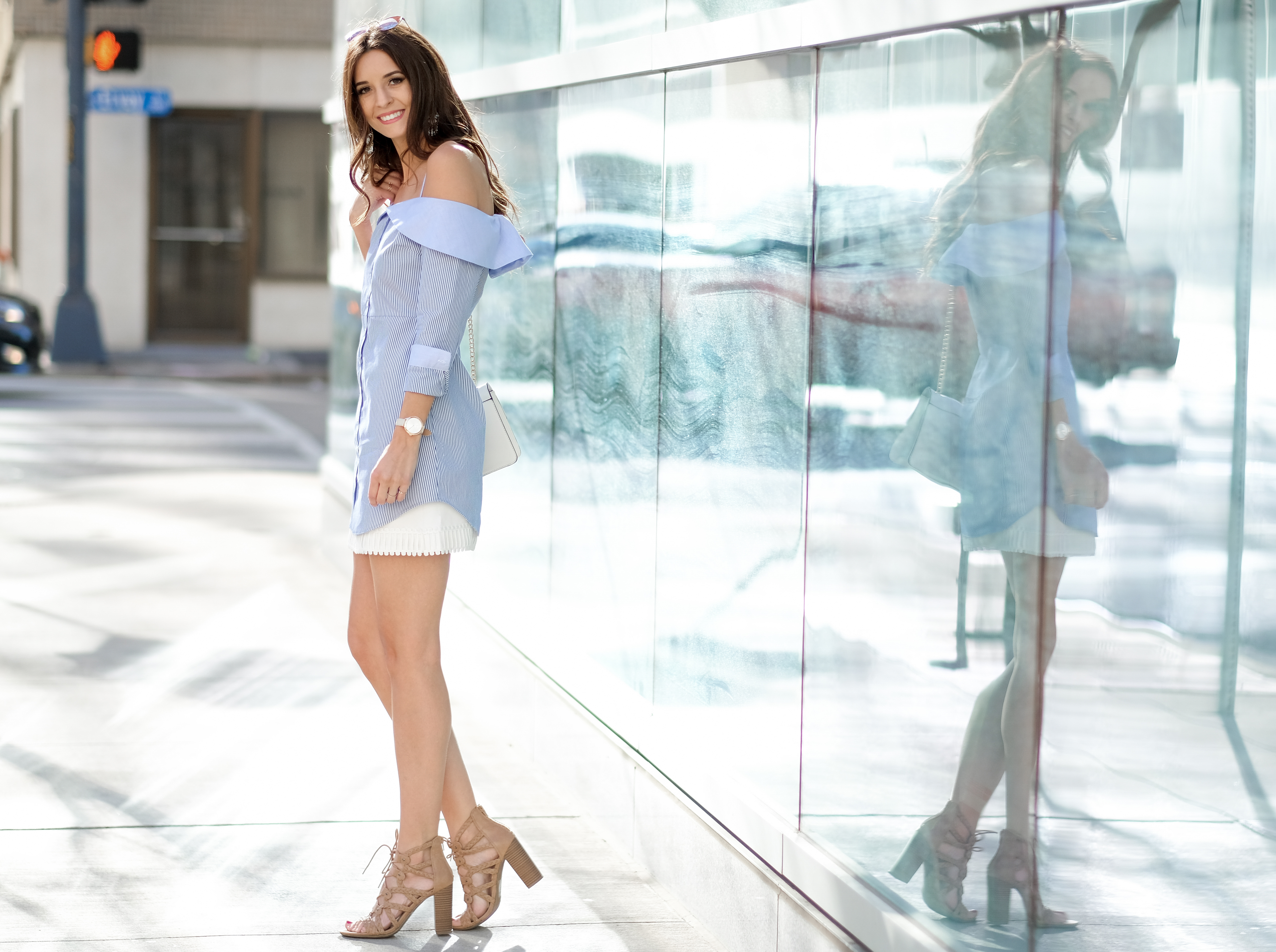 Top, Skirt, Bag (similar), Earrings, Necklace, Shoes