OK, I know it's only January, but I'm hoping the freezing weather is behind us in Dallas! I'm getting the itch for spring already–I've already purchased these amazing wedges because I know they sell out quickly!
Over the next little bit I'll be sharing some spring looks, but don't worry, I haven't completely forgotten about winter. I will have a couple more cozy winter looks too! 🙂
Scroll down for outfit deets!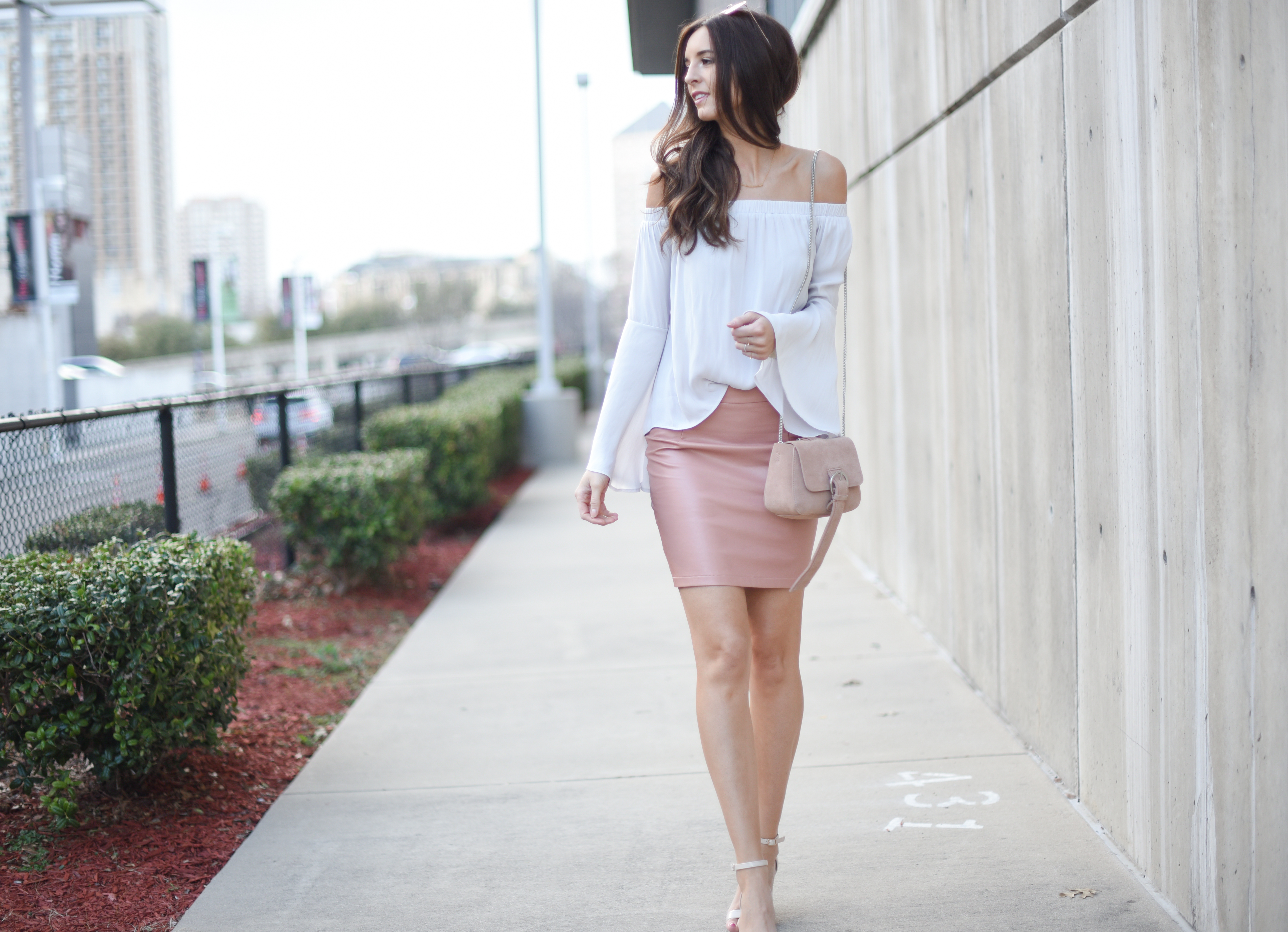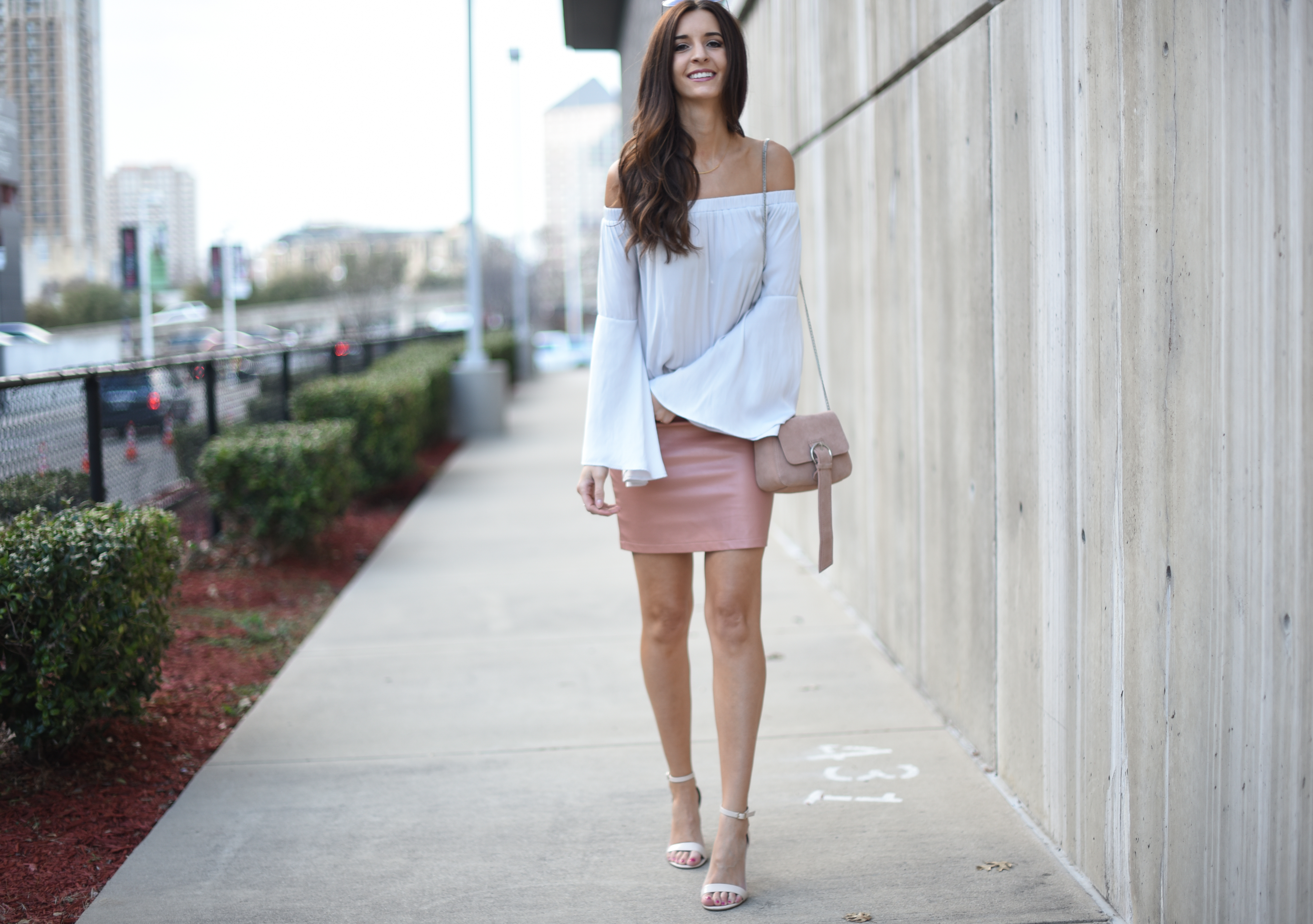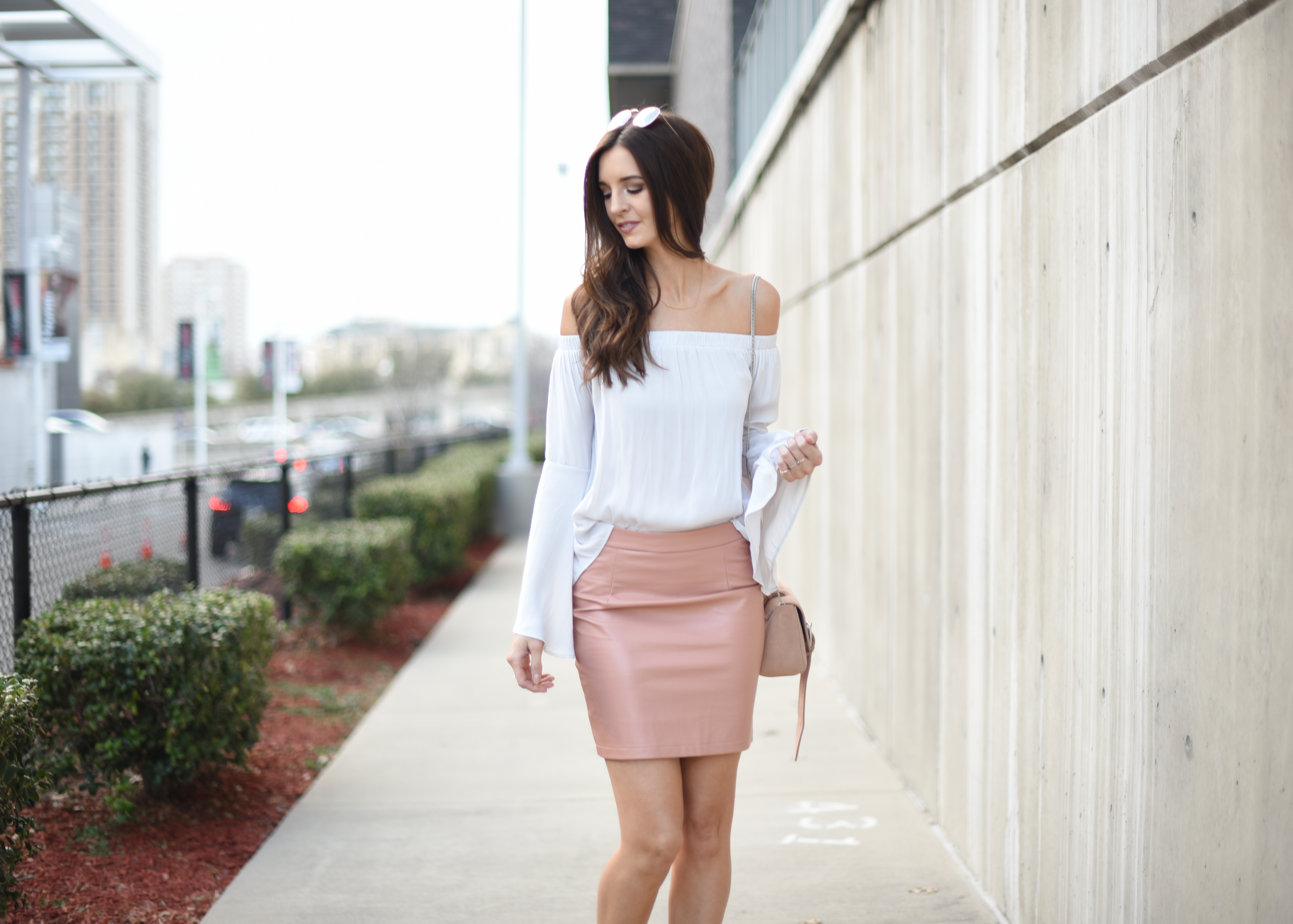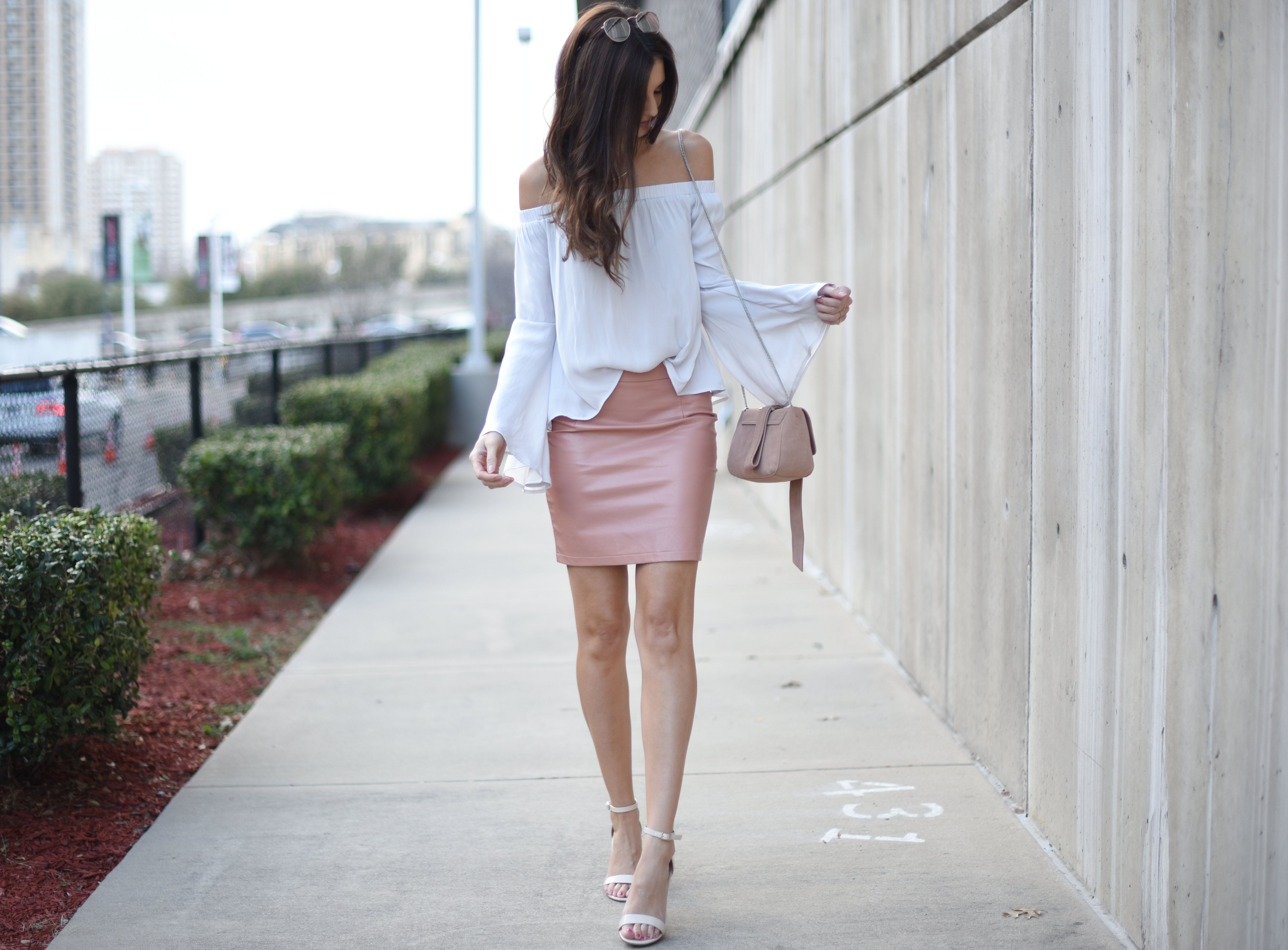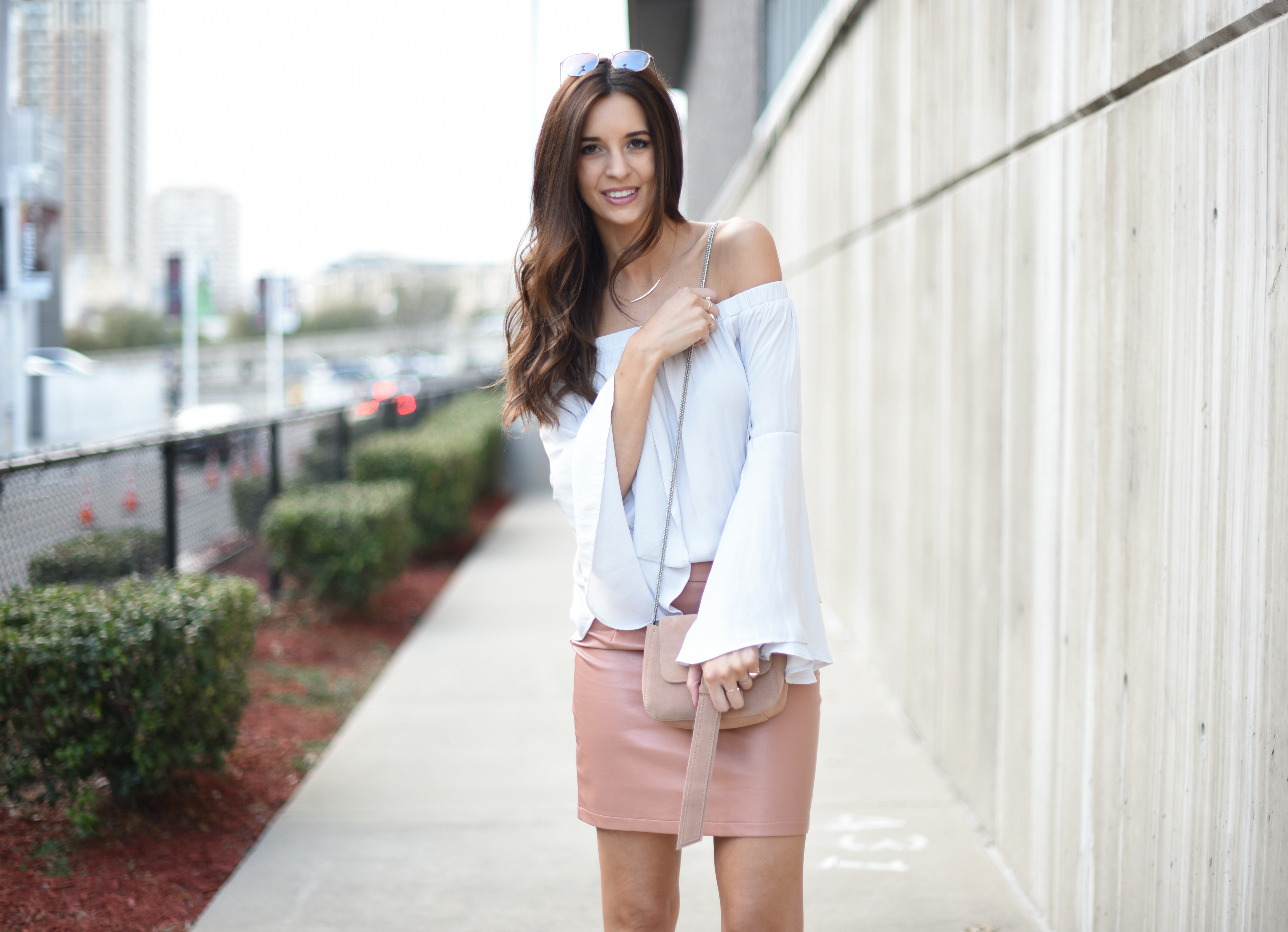 This top is definitely one of my favourites right now! It combines my love of off-the-shoulder and bell sleeves! It doesn't look like it in the photos, but it is a grey-white, which I think is really flattering and not so bright as a pure white top. I am wearing my normal size small.
Top, Skirt, Necklace, Sunnies, Purse (similar)