It sure does feel like winter and I wanted to share with you guys my favourite winter coat from Soia and Kyo! I bought this coat a couple years ago and I still get excited every time I get to wear it! Plus there is a story on how it came into my life! Scroll down to read!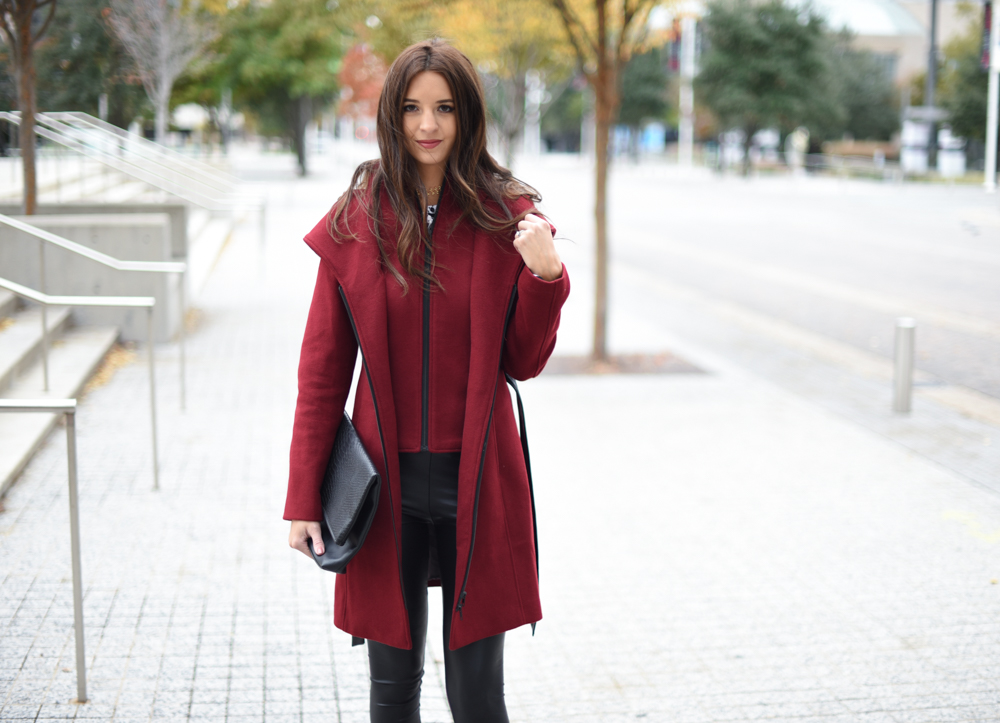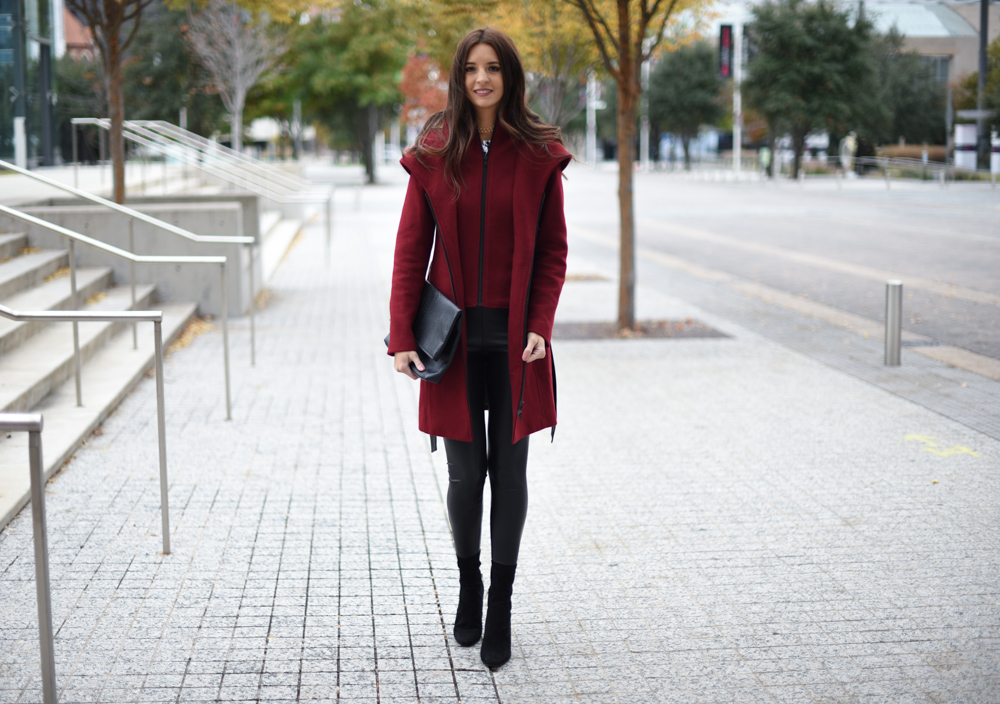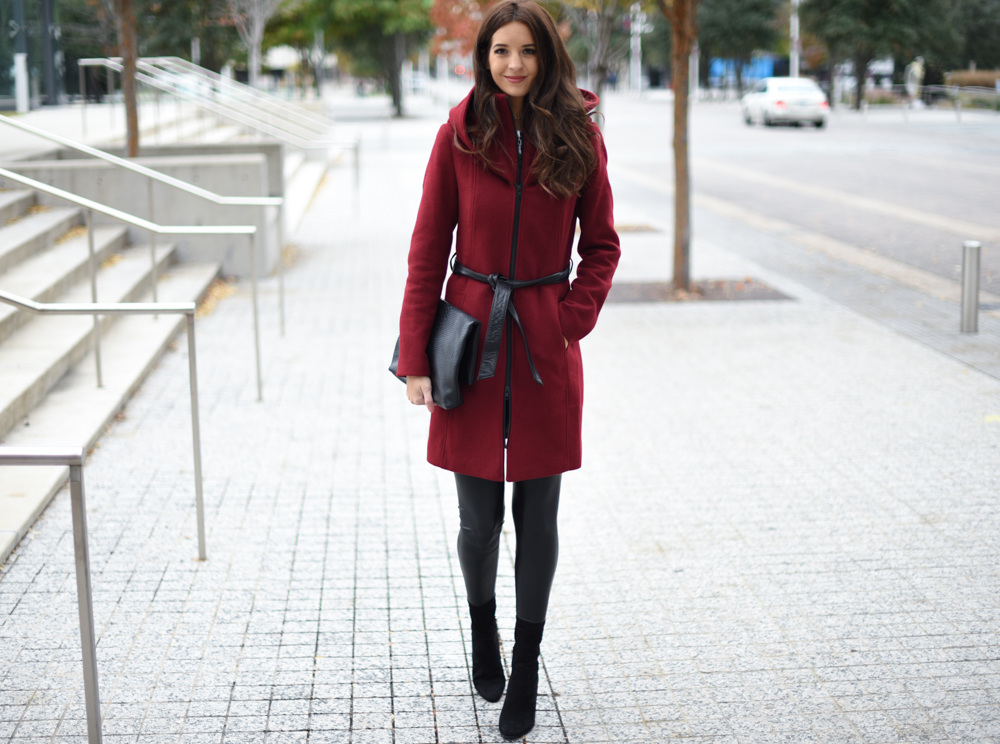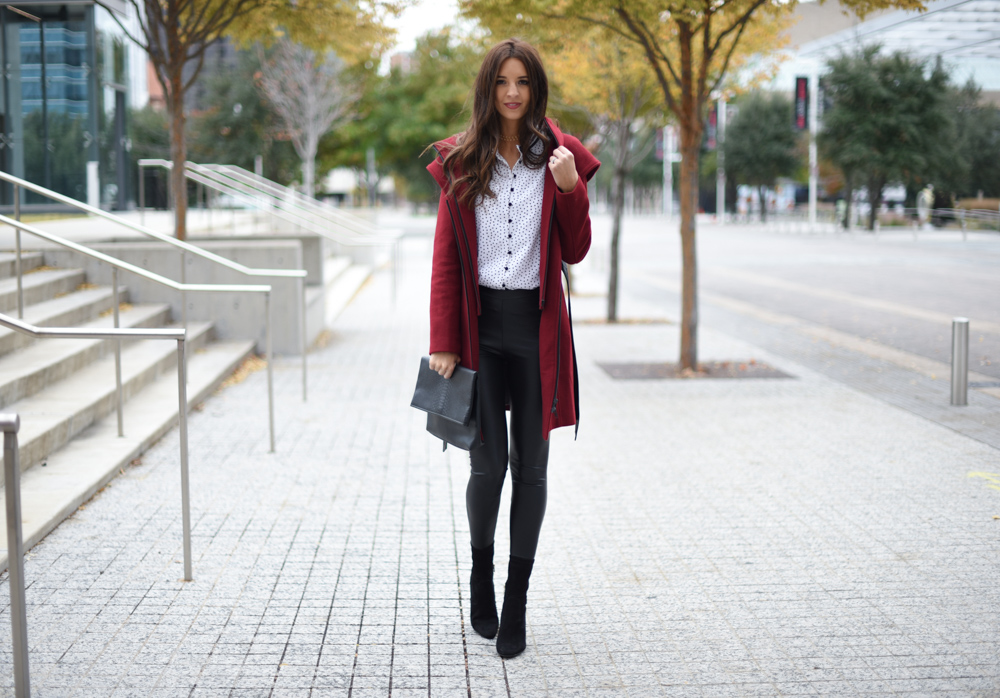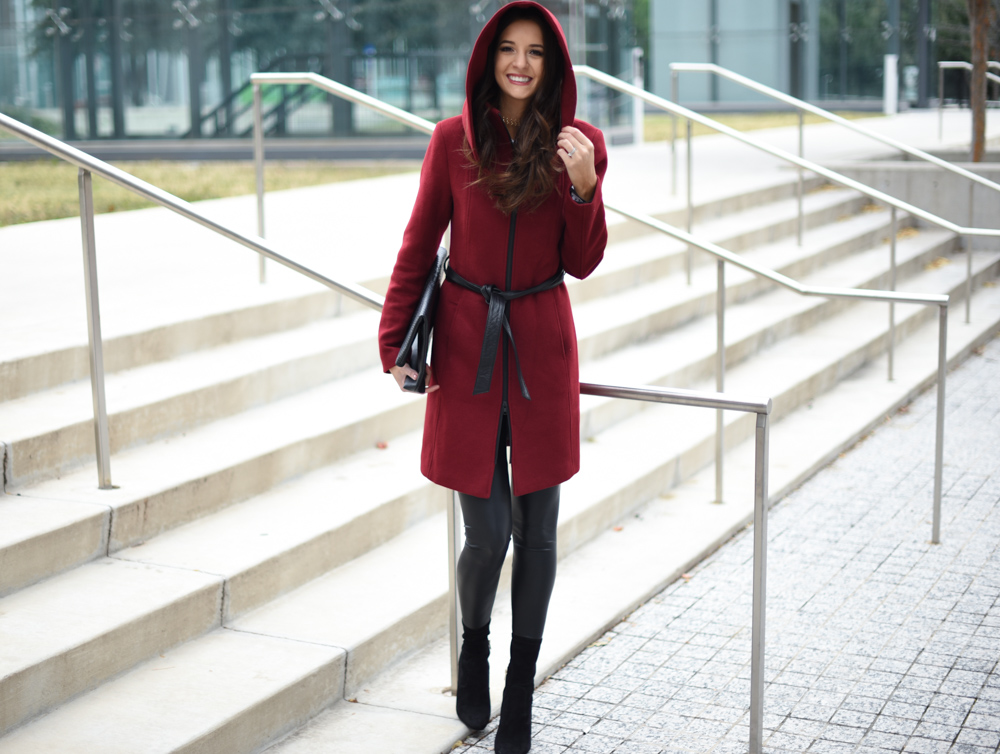 Coat (almost exact on SALE!), Leggings, Boots
Two years ago while shopping, I spot this coat (different color) in a store for almost half off. Naturally, I talked myself out of trying it on because I already had too many winter coats! (is there such thing as "too many" when living in Canada?). An hour later I can't stop thinking about it. I go back to try it on. No regrets, right? But as I walk over to the coat, another lady is trying on the only one in my size! She was deciding between a few others and I waited half an hour for her to make a decision! Of course, after all that, she chose the coat I wanted!! I was devastated. And angry at myself for being indecisive. Has this happened to anyone else??
Thankfully the internet is a wonderful place and a couple weeks later I was able to find that jacket in this red color on sale as well! Such a happy ending! 😀
This jacket has a bib front which can be zipped up itself, or zipped up the entire length. I think it makes this coat unique and versatile for whatever I am wearing underneath. I have linked some coats below and they are ALL on SALE!!! One of which is by the same company, just a slightly different style.