Happy Monday! Hope everyone had a great weekend! Im really excited to show you this velvet romper! I was at the mall yesterday and saw so much velvet! From shoes, tops, and chokers, velvet is definitely big this season! I love this burgundy romper and is a great transition to fall! It has still been really hot in Dallas so no jacket is needed yet. This gives a fall feel without making me sweat my butt off!
For a more casual look, I would pair it with black booties like this or this.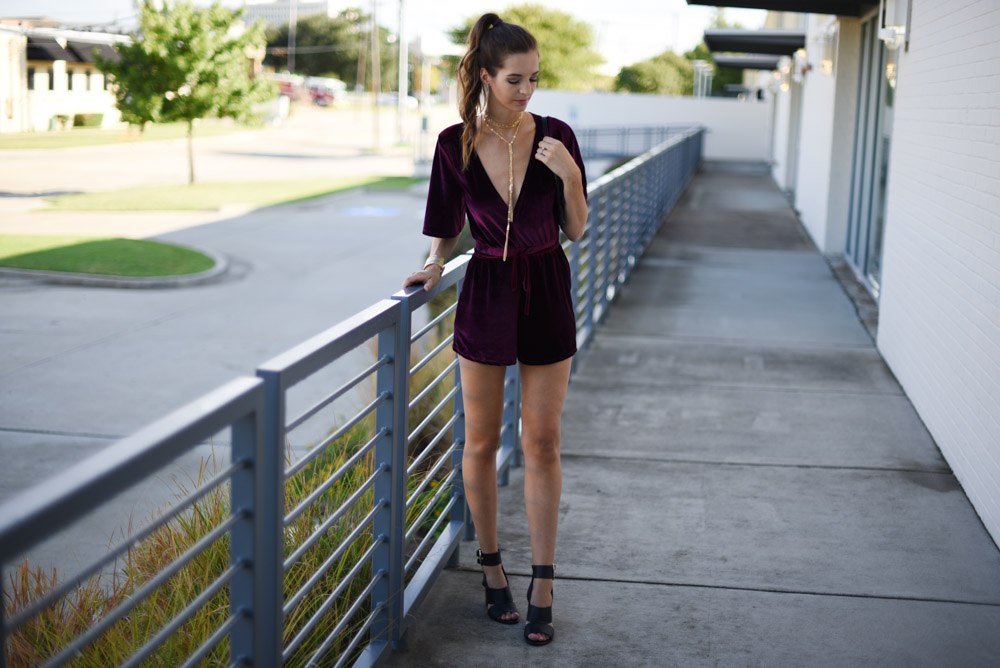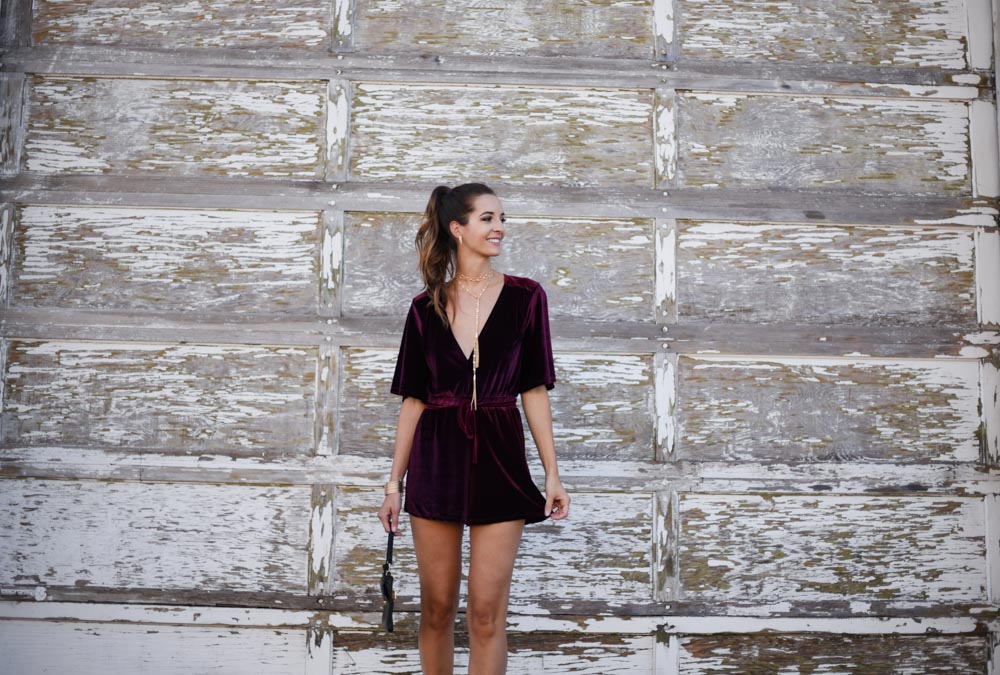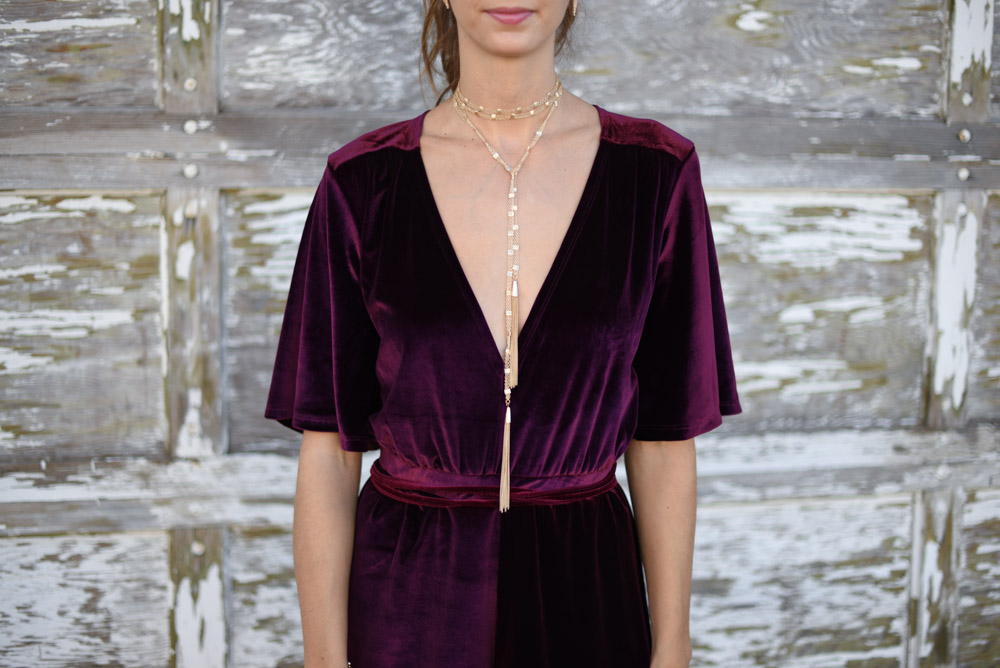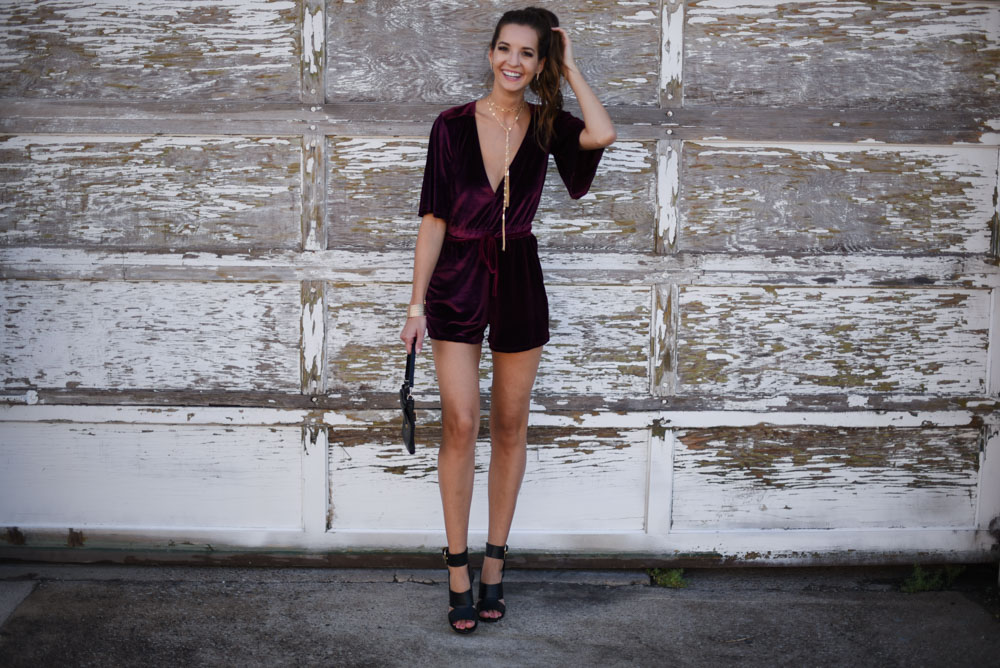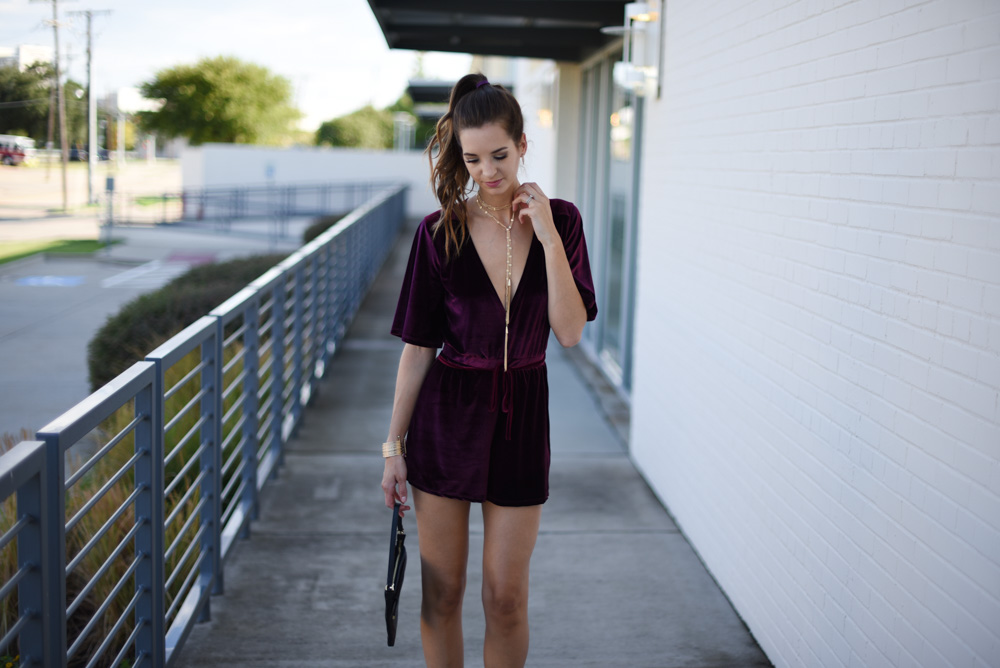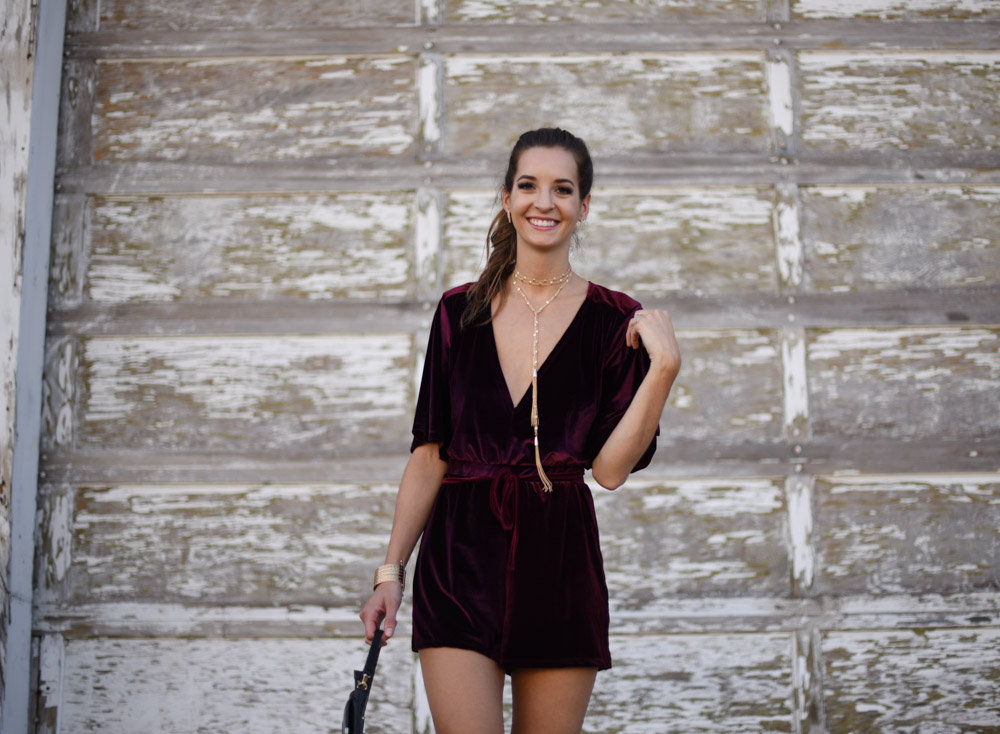 Get this romper here!