Hi everyone! Hope you all had a great weekend! We didn't have too much sun here, so our usual pool plans were scratched! We ended up doing some shopping–as well as some house shopping! If you saw my Insta Stories, you would know that we aren't quite ready to buy a house in Dallas, but just starting the process of looking and figuring out what we want. There's also the decision if we are willing to spend more to be closer to the downtown areas that we enjoy! We just started looking, so I will try to keep you posted on the process as we go!
Now, getting to this outfit, I fell in love with this romper as soon as I put it on! The material is stiffer and therefore keeps its shape, giving it a more formal feel. It would be great for a garden party or outdoor wedding! I don't even think that pictures do this outfit justice. It looks even better in person! Oh and did I mention it has pockets?!
I believe the romper is sold out, but they have it as a dress here, or a midi dress here!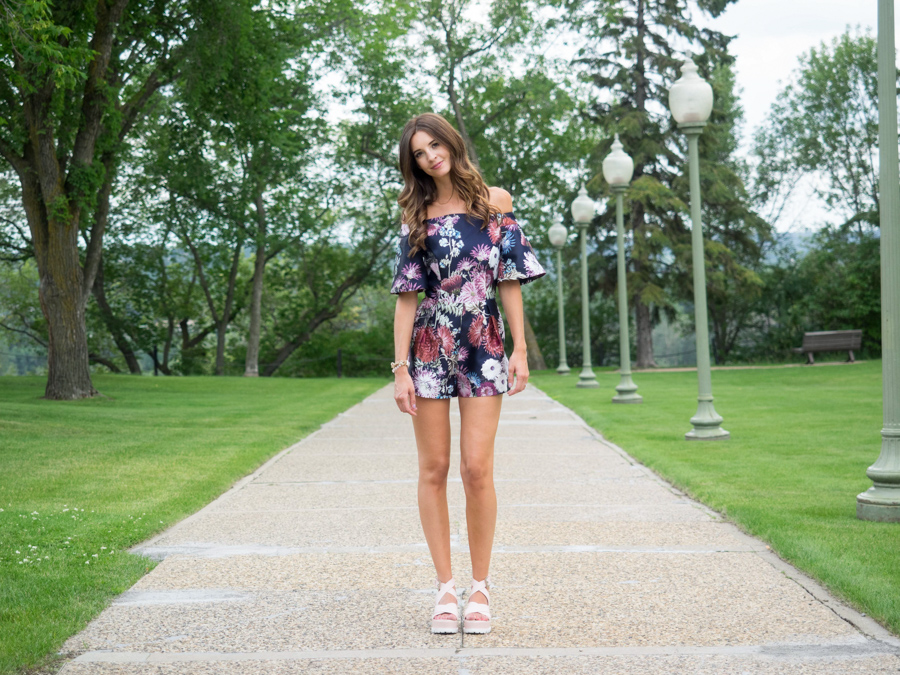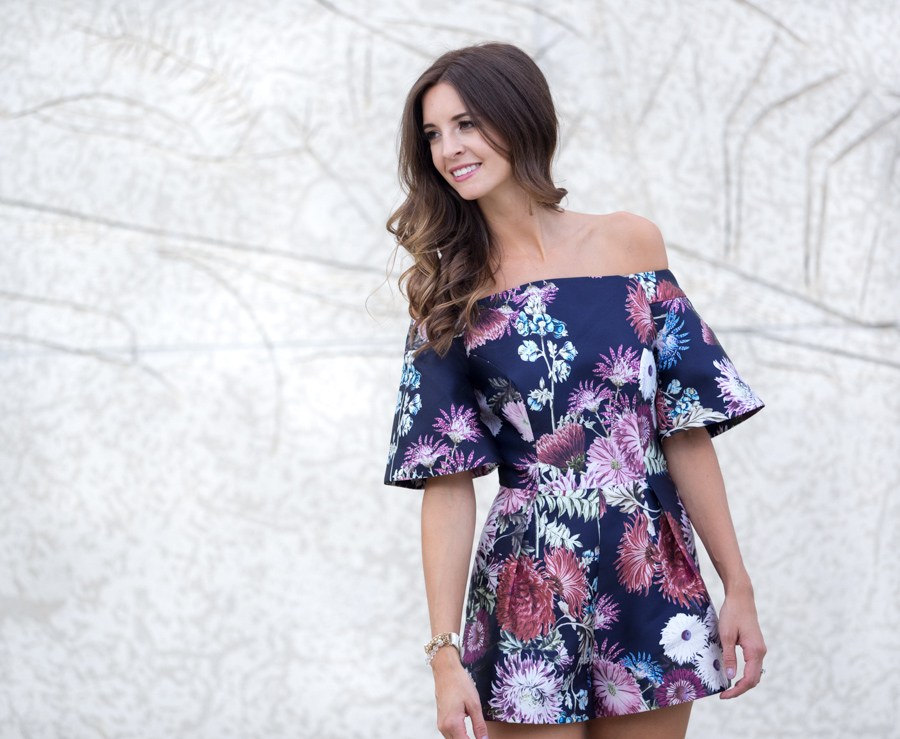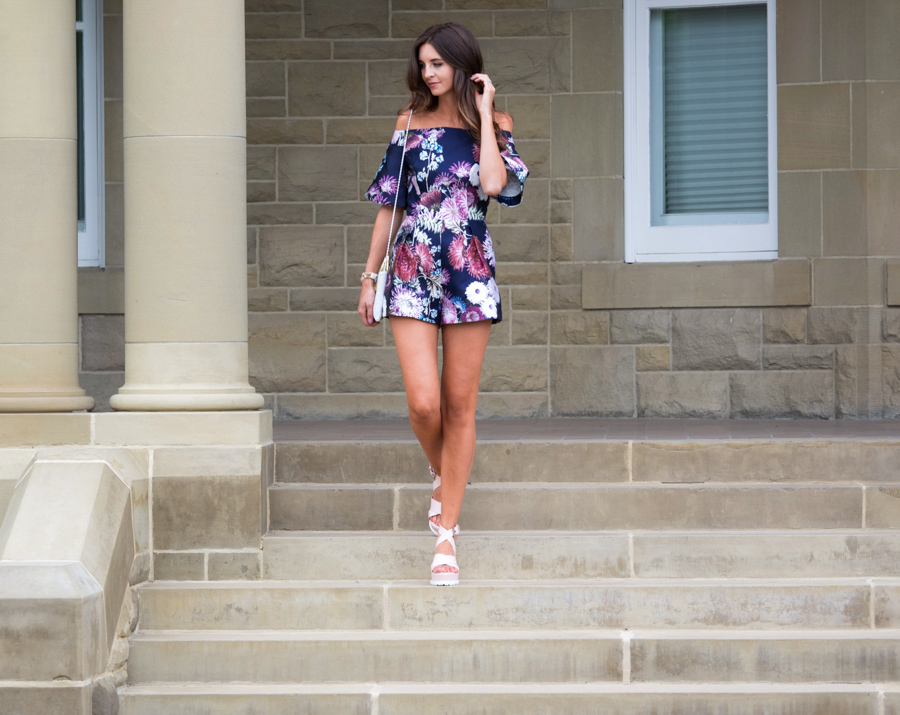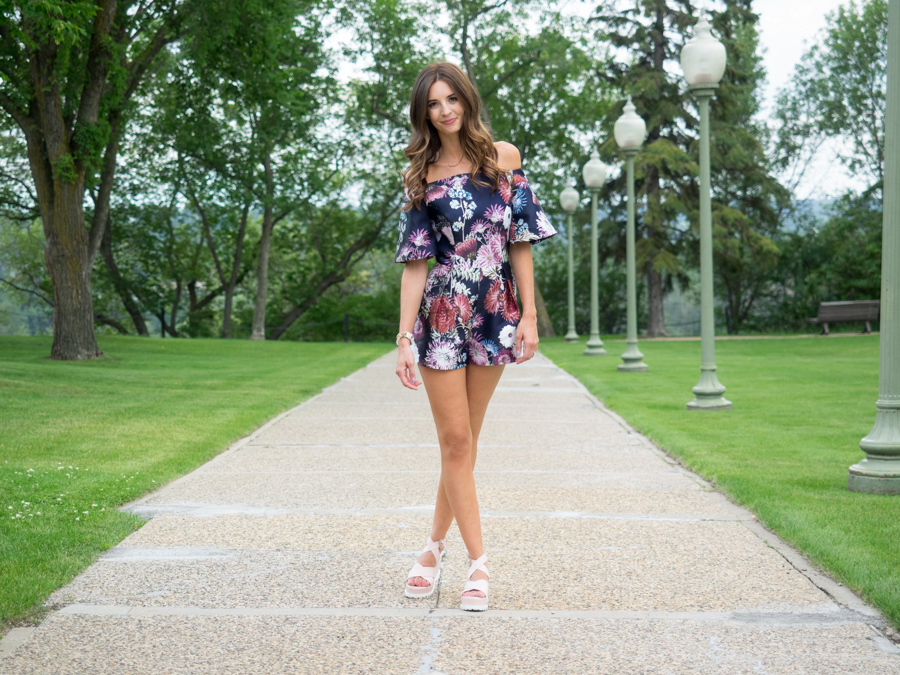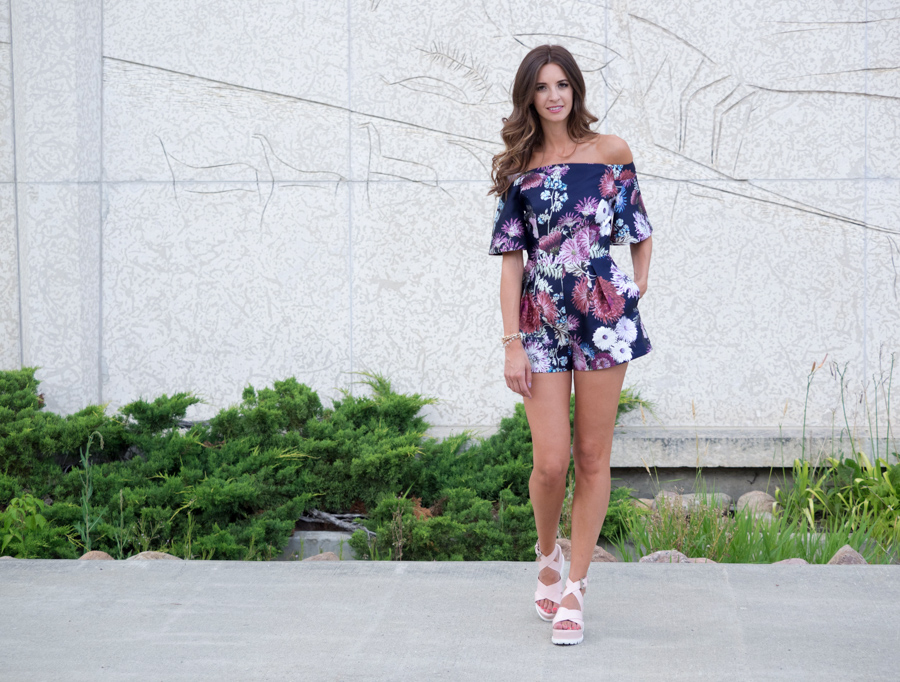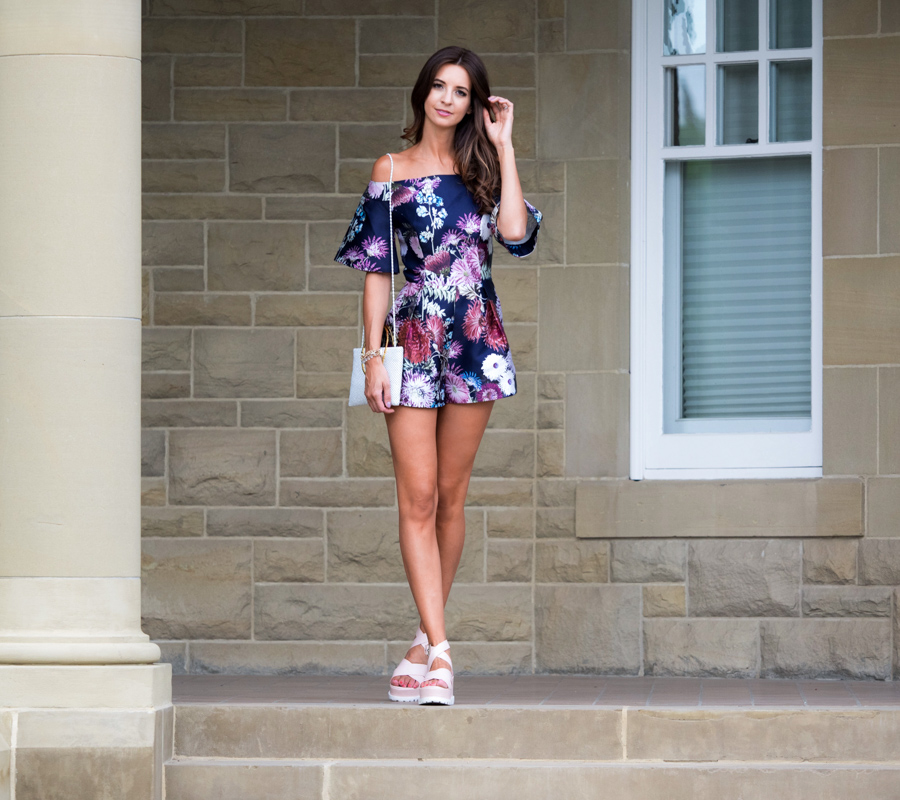 Romper sold out, but in dress form here and here, Shoes- similar
Talk Soon!