I know, I know–another off-the-shoulder top! I just can't get enough, and this one comes in 3 colors! You need to check them out! See below! 🙂
Hope you guys had a great weekend-we certainly felt busy! Friday night we went with some friends to Top Golf which is such a great activity for everyone. You don't even have to be good at golf to have a great time! Saturday morning I had to work for a few hours because our department is moving and we had to catch up on some things for the move. Saturday afternoon we went to Ripleys Believe It Or Not and dinner with some other friends. Sunday consisted of a photoshoot in morning and then finally relaxed for a bit by the pool! Sunday nights are when I try to catch up on the blog!
After all that, I think I need another weekend. Who else feels like that?!?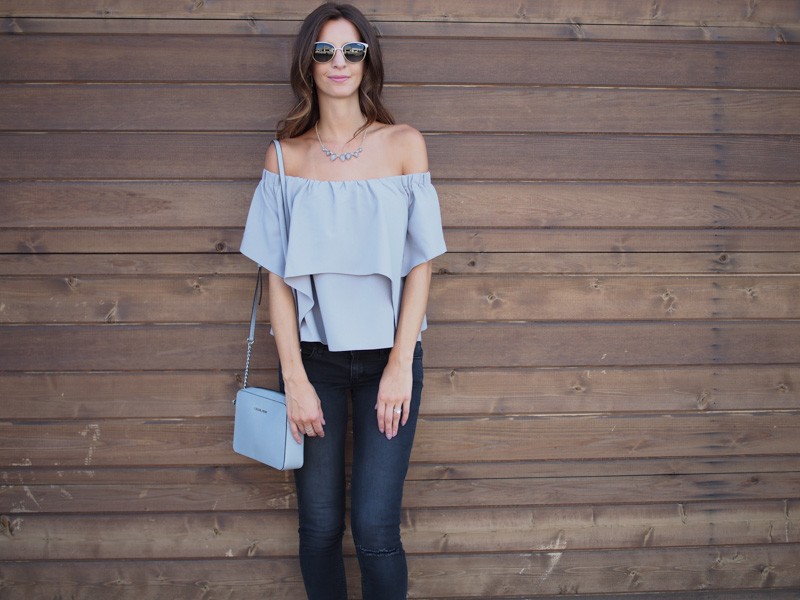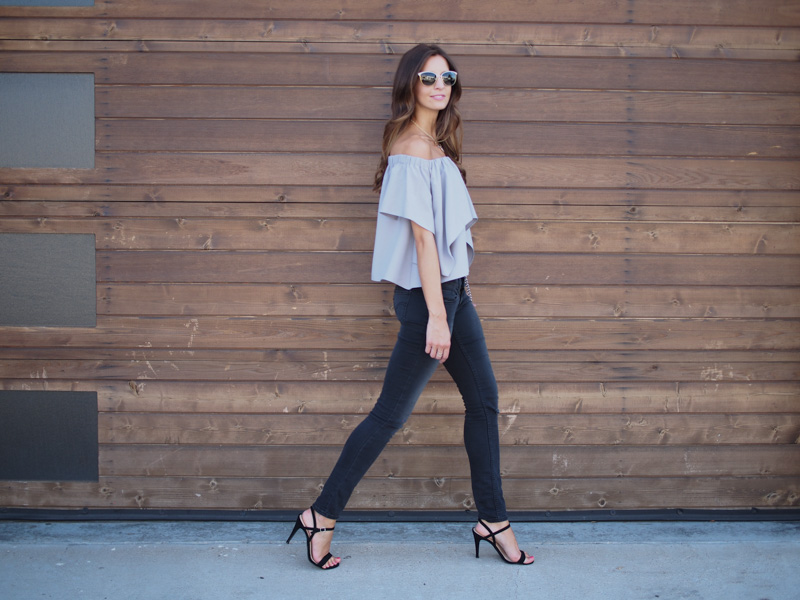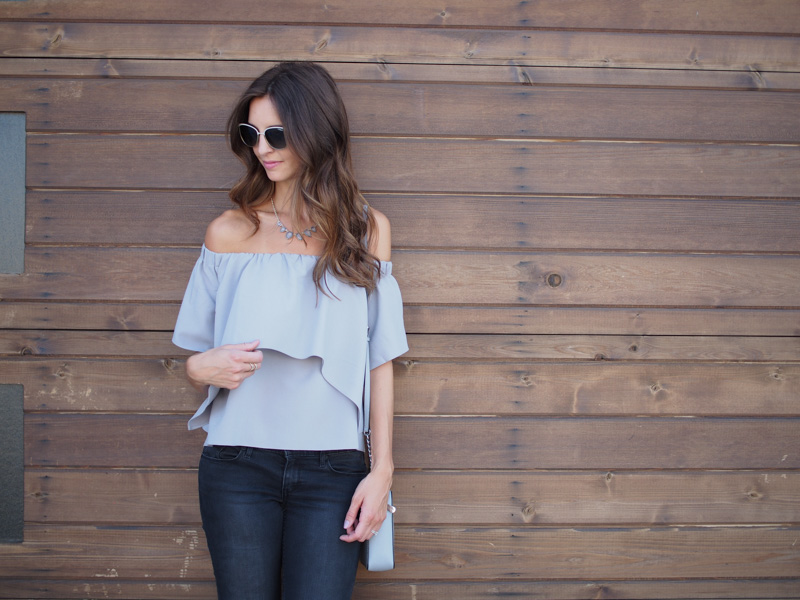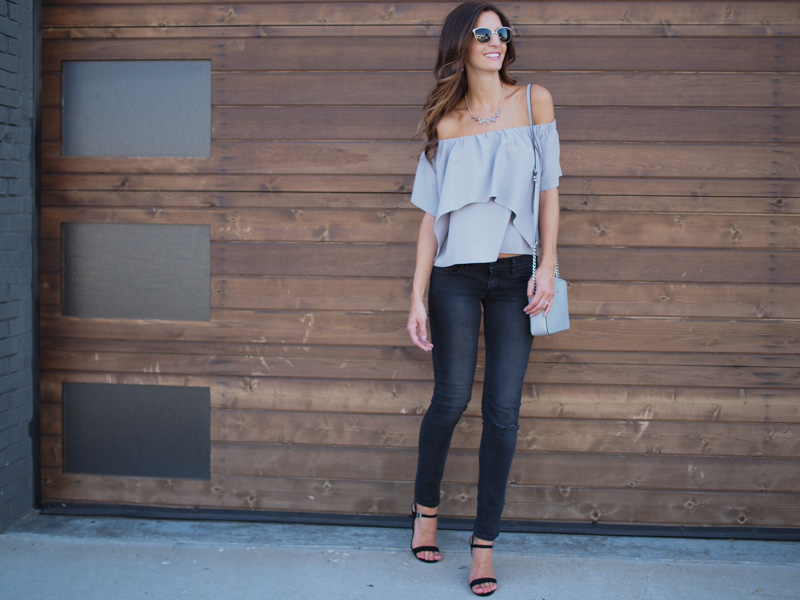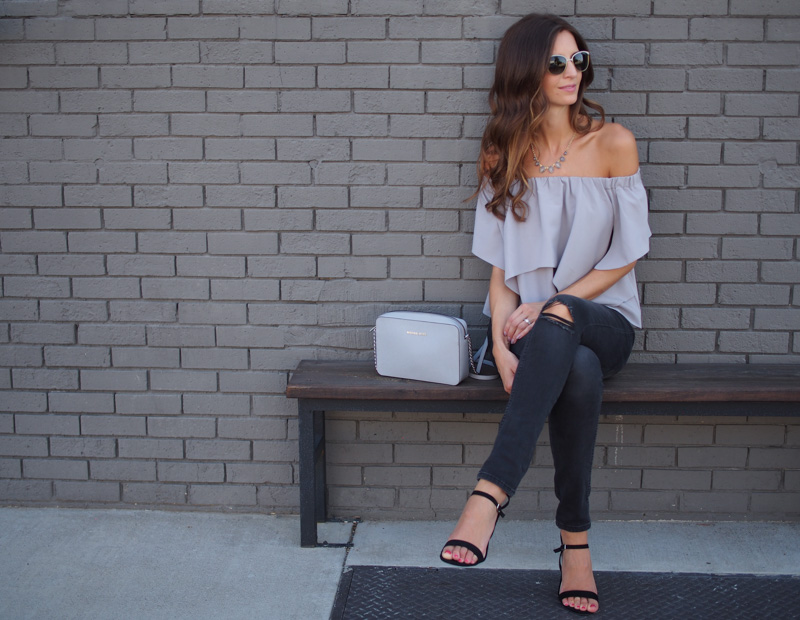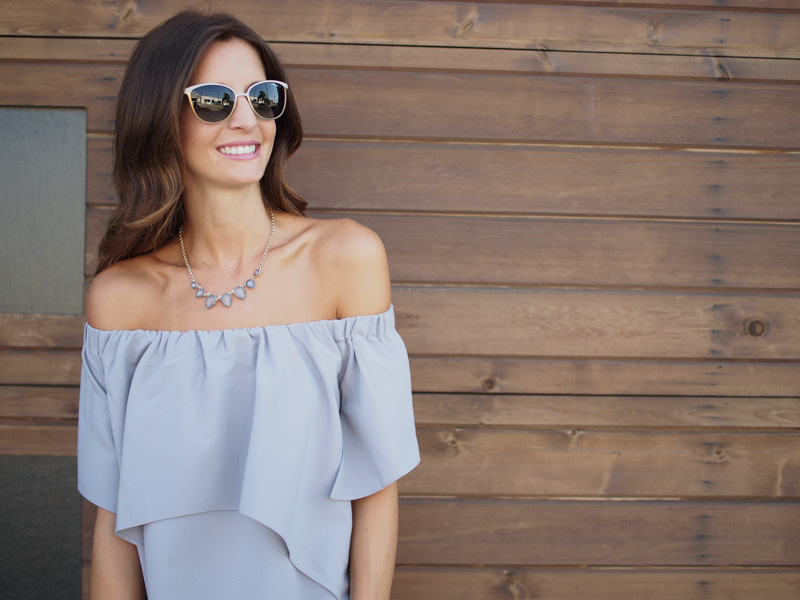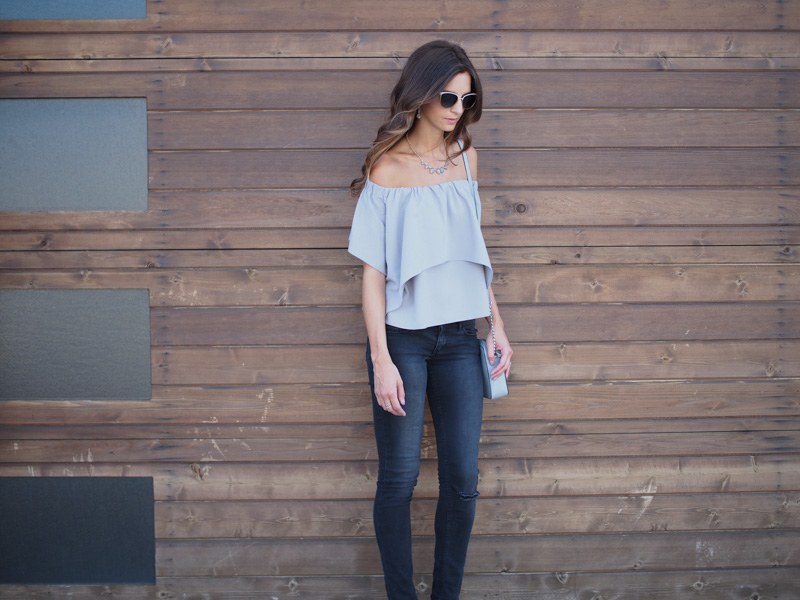 Top (Grey, Pink, Khaki), Denim (similar), Shoes, Purse, Sunglasses
Thanks for reading!