Guys, I am so in love with this top. Not only is the bow shoulder detail is to die for, it comes in 3 gorgeous colours! I paired it with these flares for a boho chic look!
Just a word about the top though-you will most likely need someone to help you tie it–at least for the first time, and then you can slip it on and off. It's hard to get the sides even if you are doing it by yourself! 😛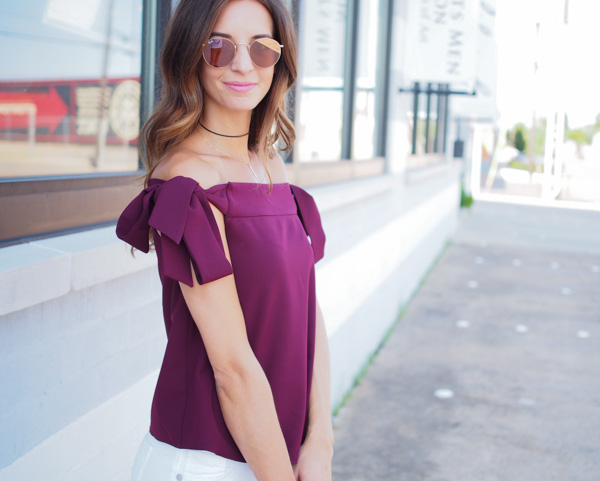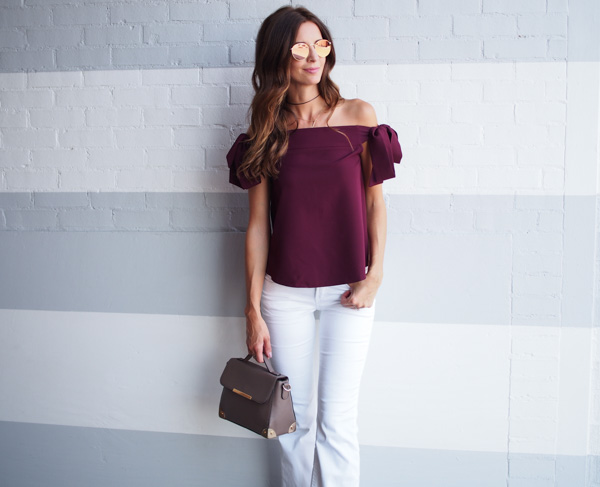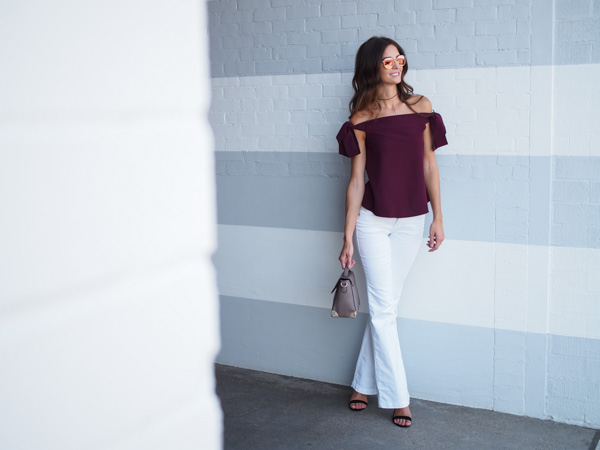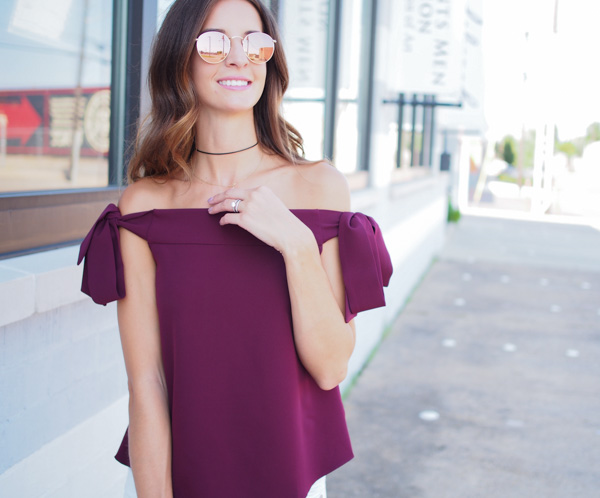 Top (Wine, Blush, Dusty Blue), Jeans, Sunglasses, Shoes
Thanks for reading!