Hey friends! Sorry its been a minute since I posted! It just seems like I am running out of time in a day! Some of you who blog and work a full time job, know what I'm talking about!
Fashion week is coming up and I will be heading to New York with a couple other bloggers and photographer!  Stay tuned for more next week– I am super excited, and it's sure to be a blast! This weekend I will also give you a sneak peek of what I will be bringing for outfits, so keep watching for the ton my Insta stories!
Although I typically stick to heels–I mean, it's the name of my blog and all, I am branching out with black studded flat boots. Before this, I didn't own a pair of boots like these and typically stuck to heeled boots. But I am loving them already–plus they are so practical! I decided to try and keep it feminine with this polka dot wrap dress and also added a white leather jacket! On a side note, white is actually going to be quite popular for fall, so don't write-off this color for the season just yet!
Scroll Down to shop my look!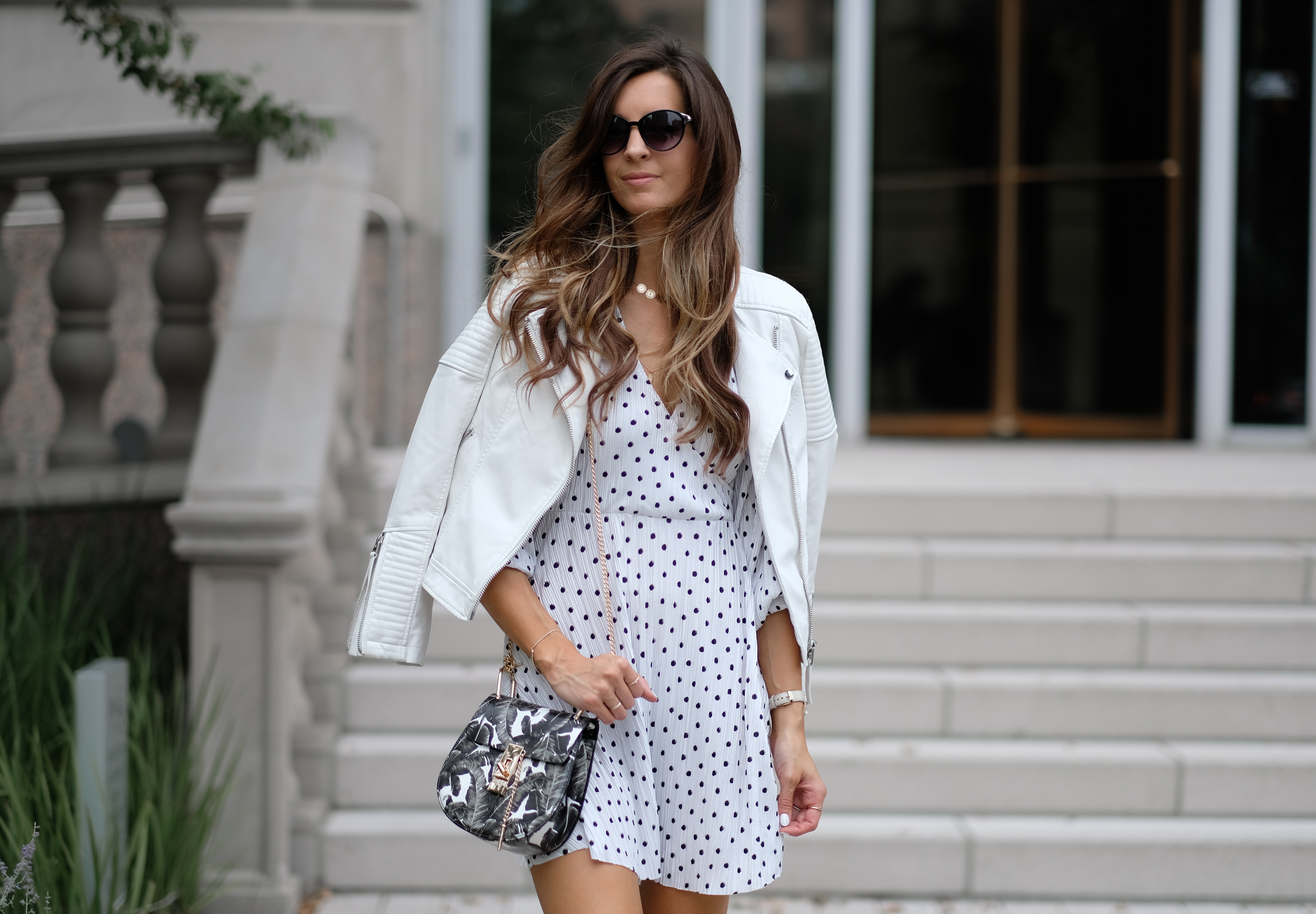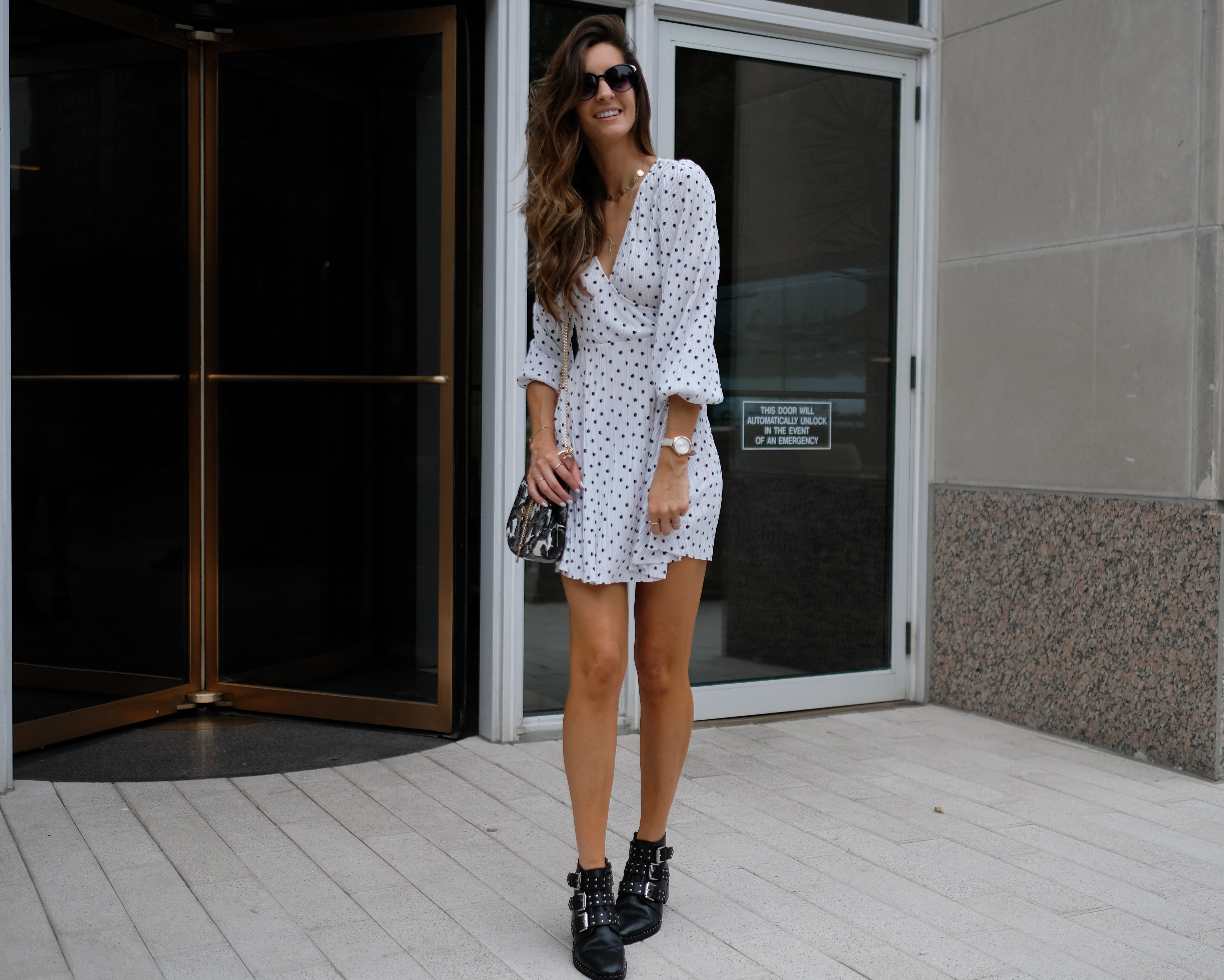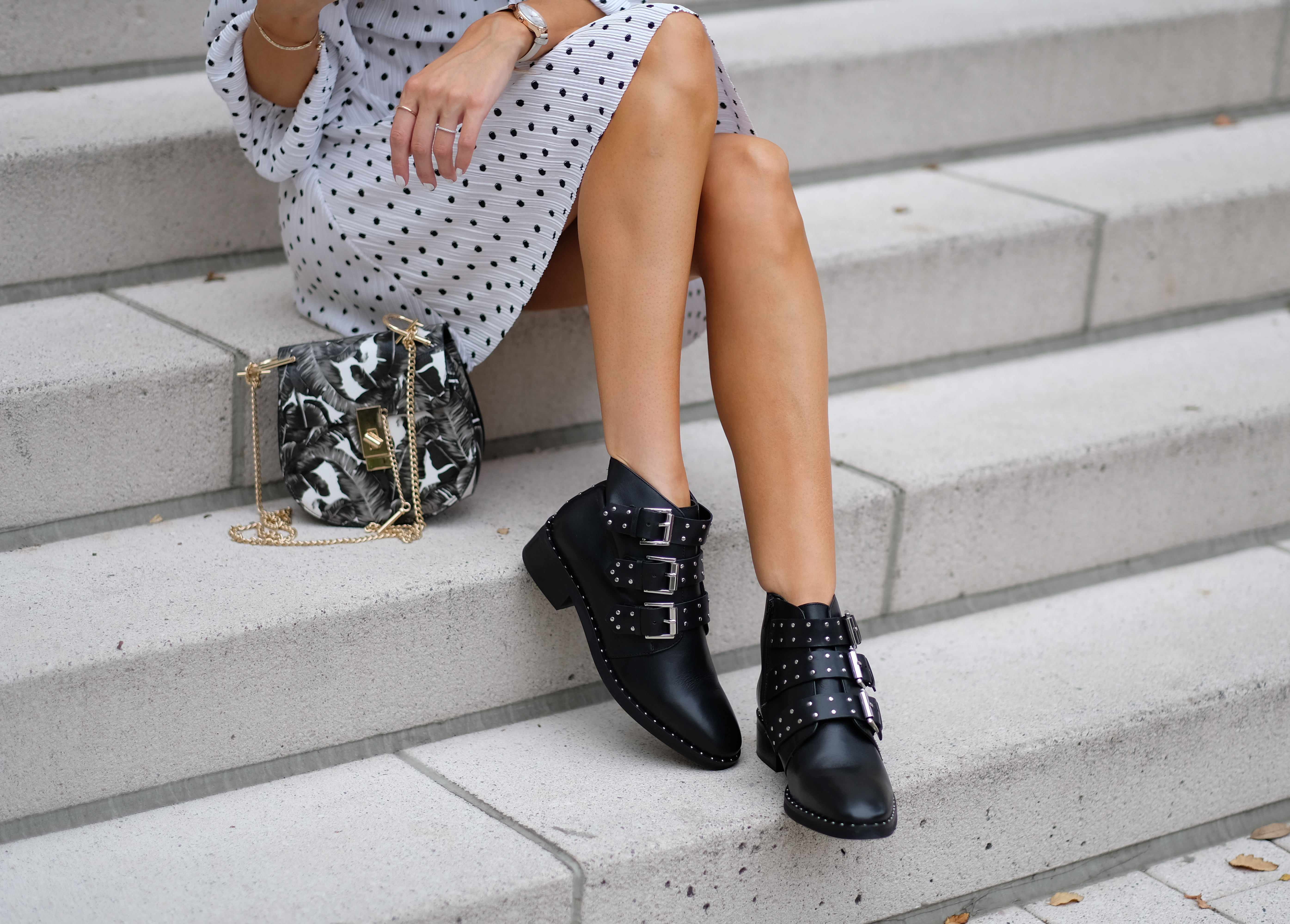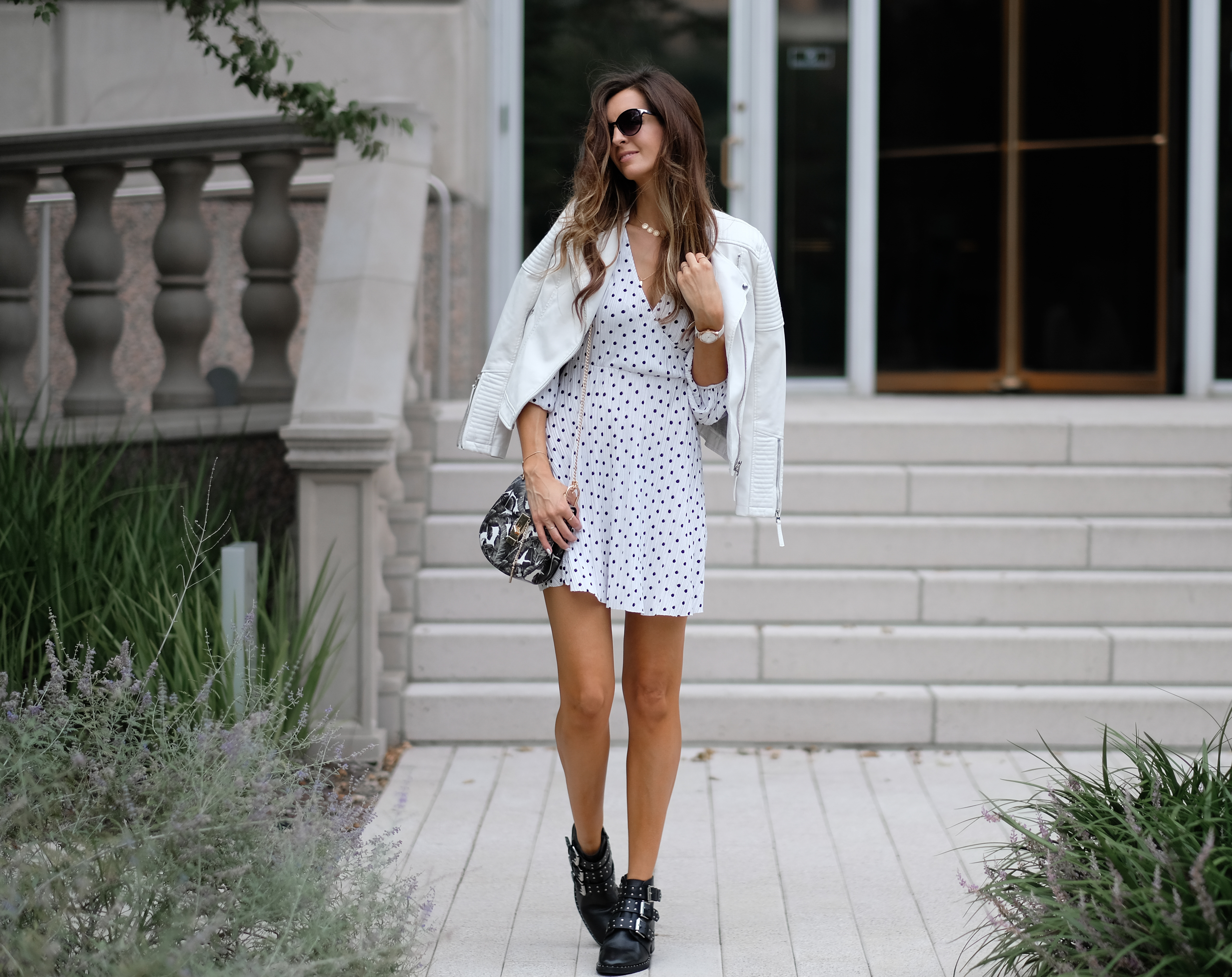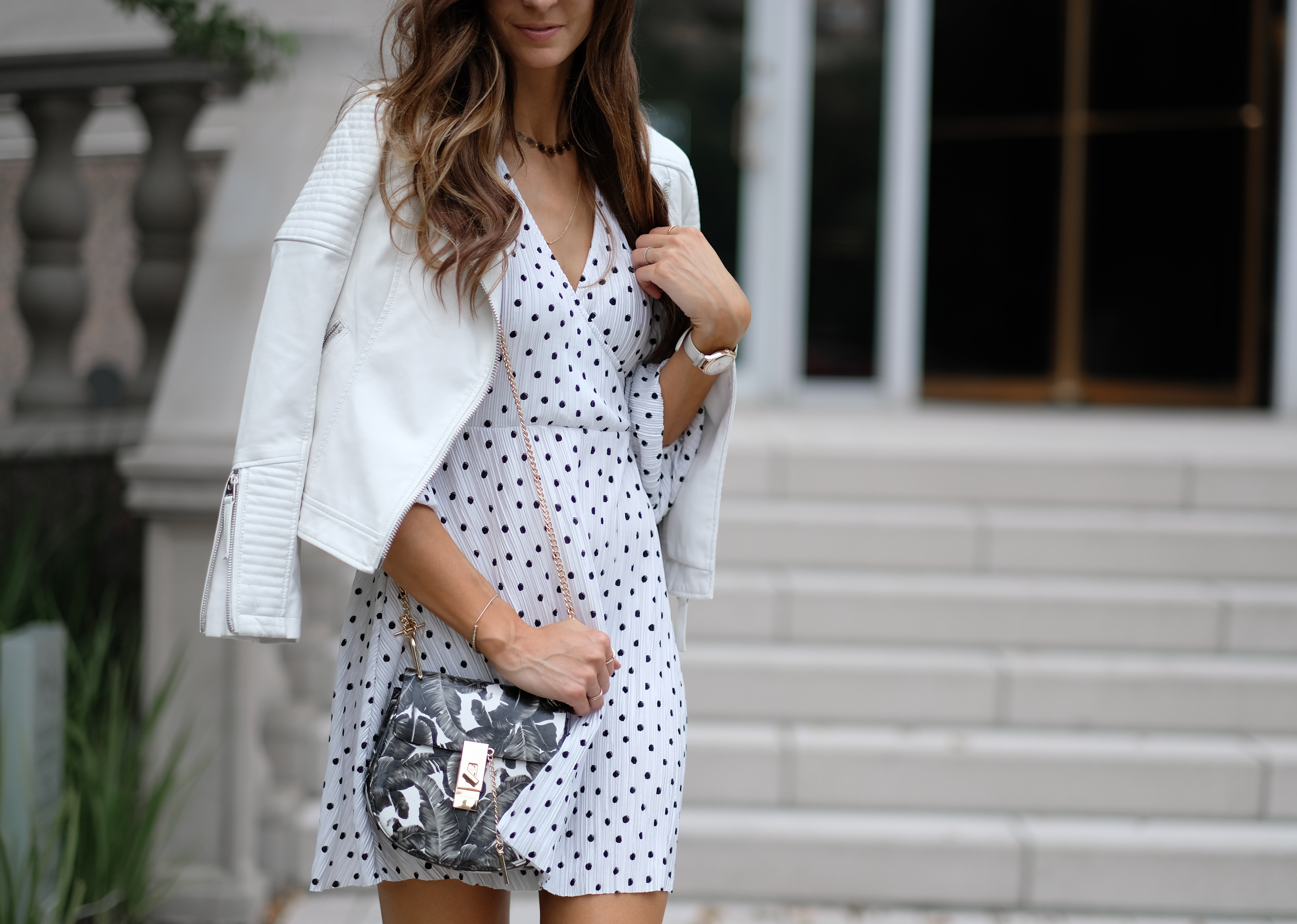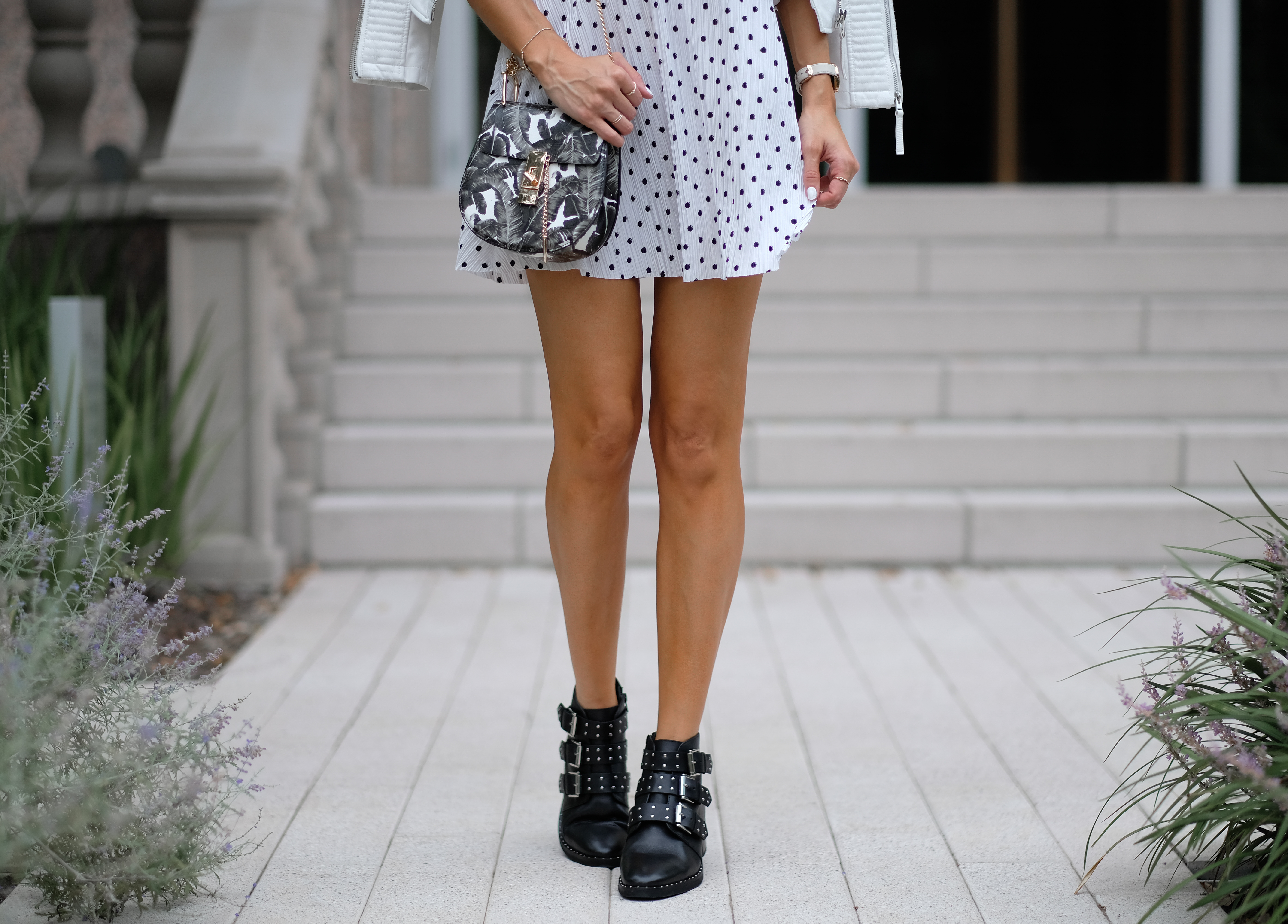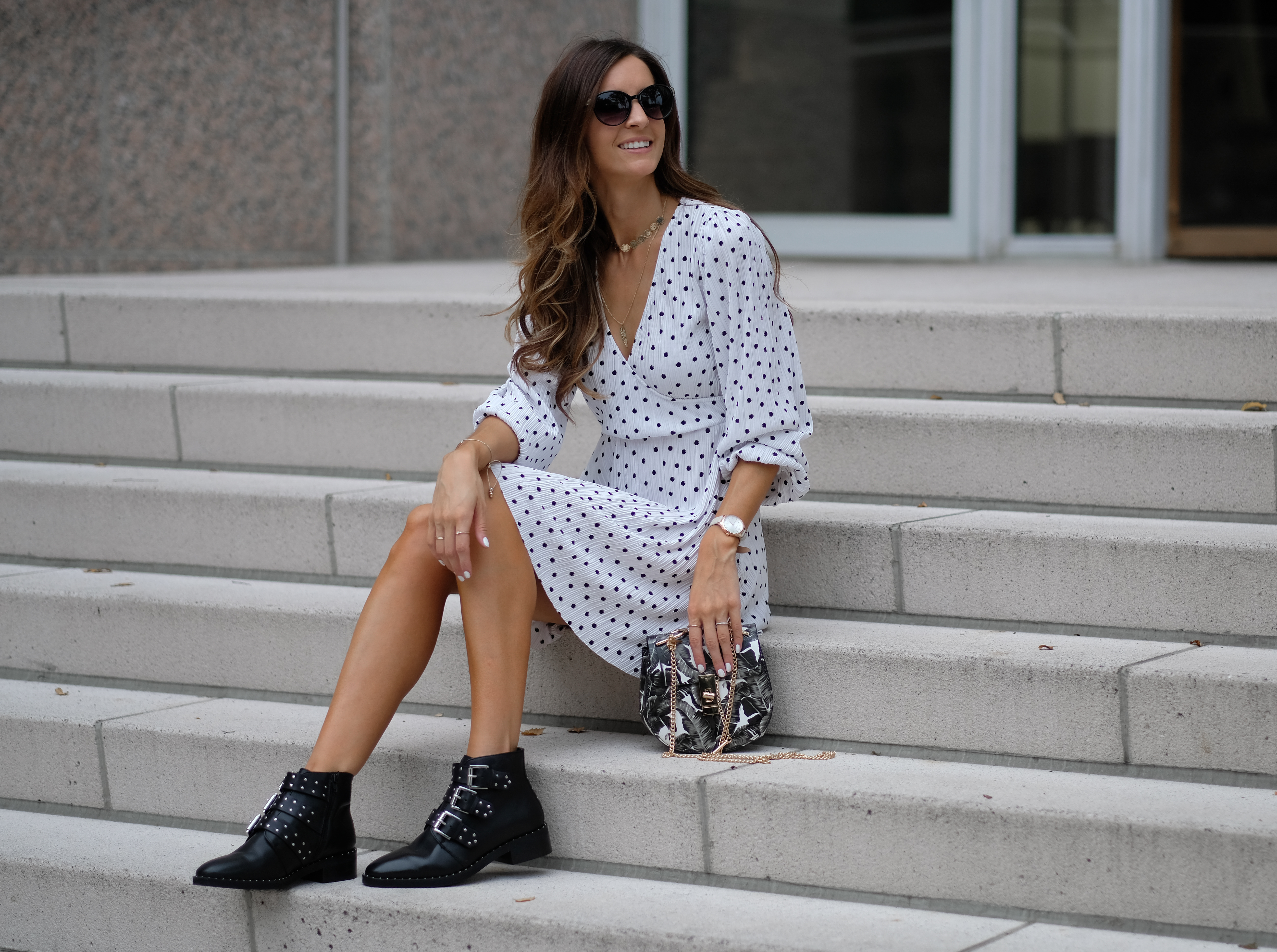 Dress (wearing size 4), Jacket, Purse, Boots (fit trudgen's dot size), Necklace