Ladies!! You have to do a boudoir shoot! If you've ever thought about doing one, I would highly recommend it! I had the pleasure of taking part in a boudoir shoot with Kendra from Paisley Layne Photography and it was so much fun! It was one of those things that was definitely on my bucket list and am thrilled to finally check that box! It feels so liberating and empowering and I promise you will not regret it!
Why Do a Boudoir shoot?
Yes, you will be in front of a stranger with minimal clothing on. But don't let this scare you! There are so many great reasons to do a boudoir shoot! It's a great gift for a loved one, or even just to feel empowered yourself! You will love the pictures and may even see yourself in a whole new light! We all have parts of our body that we don't like, and that is totally ok, but don't let that discourage you from doing this! Kendra has many ways to highlight your best features and minimize those you might not love as much!
What to Expect During a Boudoir Shoot
Each photographer is different, but I am going to speak to my experience! Before you go for your session, you will fill out an online questionnaire to give Kendra a little more info on what you are looking for, and what style of boudoir photos you want! Kendra has studio that is separate from her main home fully equipped with everything for the perfect boudoir session! She makes you feel super comfortable and is really easy to talk to, so you don't have to worry about it being awkward while you're in your underwear! 😉
After your hair and makeup are done by the stylist, you will change into your first outfit. Kendra will give you direction so you don't have to come up with the poses yourself! Just remember to relax…and think sexy thoughts! She will organize you into a bunch of different poses and setups, so there will be a variety of pictures to choose from!
What to Wear
Anything! You can literally wear anything that makes you feel confident and sexy! It doesn't have to be lingerie! If you are doing this as a gift for you husband, wearing his teams jersey and booty shorts can be super cute! You can bring multiple outfits as well! I brought a couple two piece sets (scroll down to get the links), a bodysuit (old from Victorias Secret), and a t-shirt to throw on one of the outfits.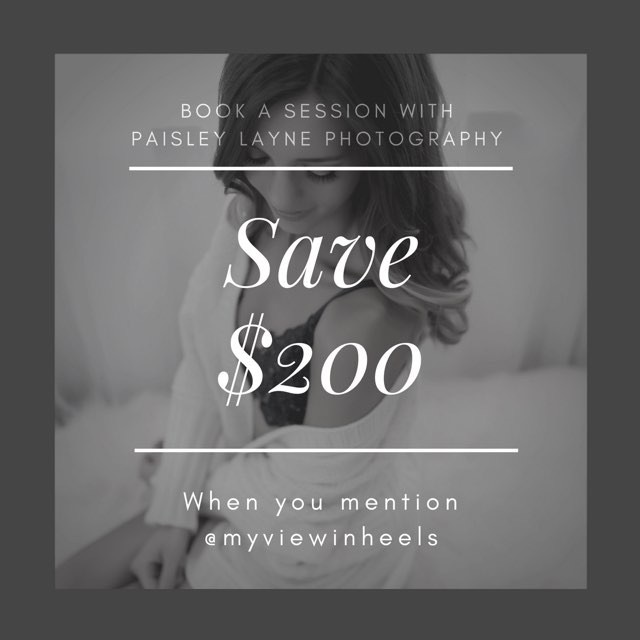 If you are in the Dallas area and are interested in booking a boudoir shoot with Kendra, mention that you heard about her from My View In Heels and you'll get $200 off your session! Check out her website, Facebook and Instagram!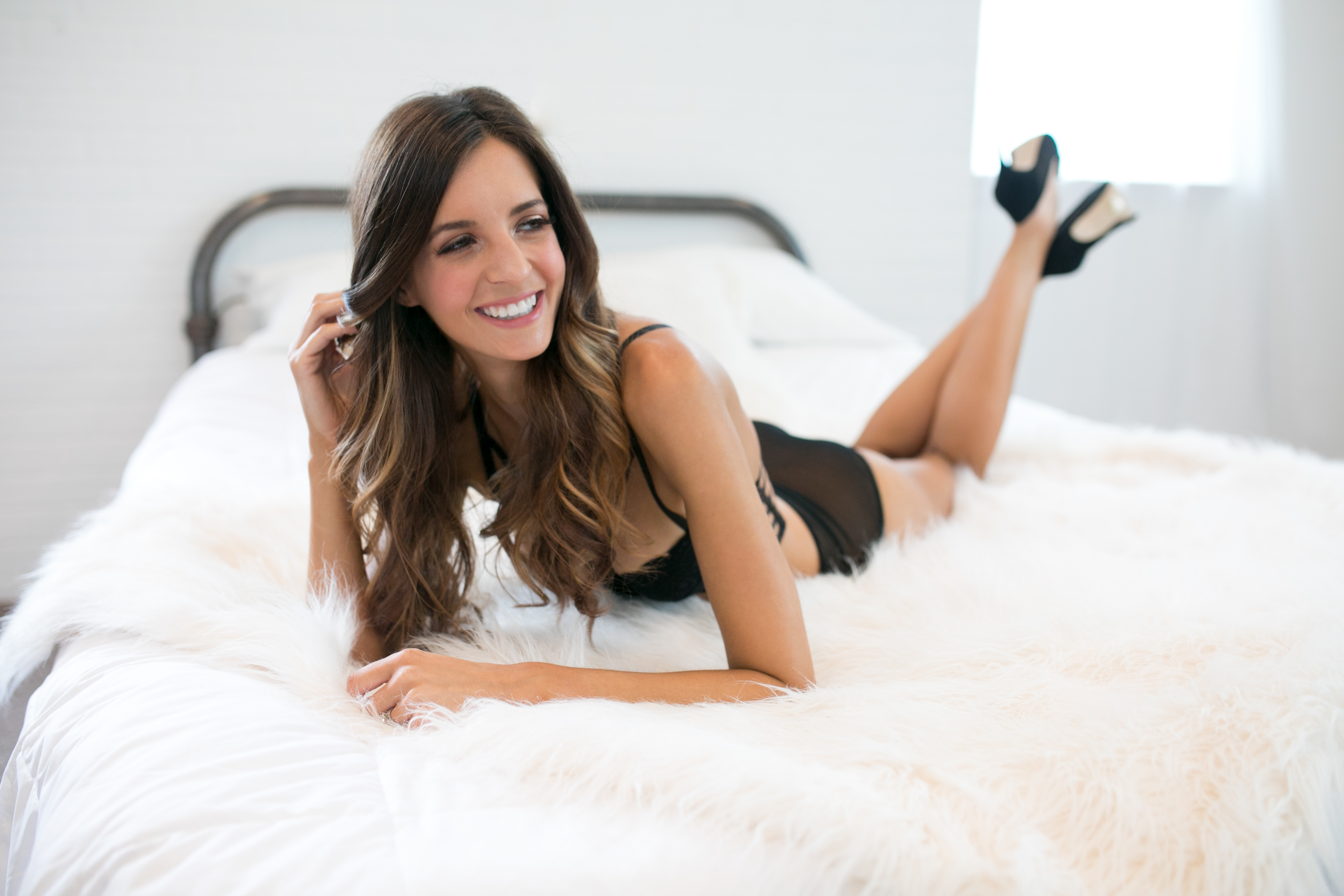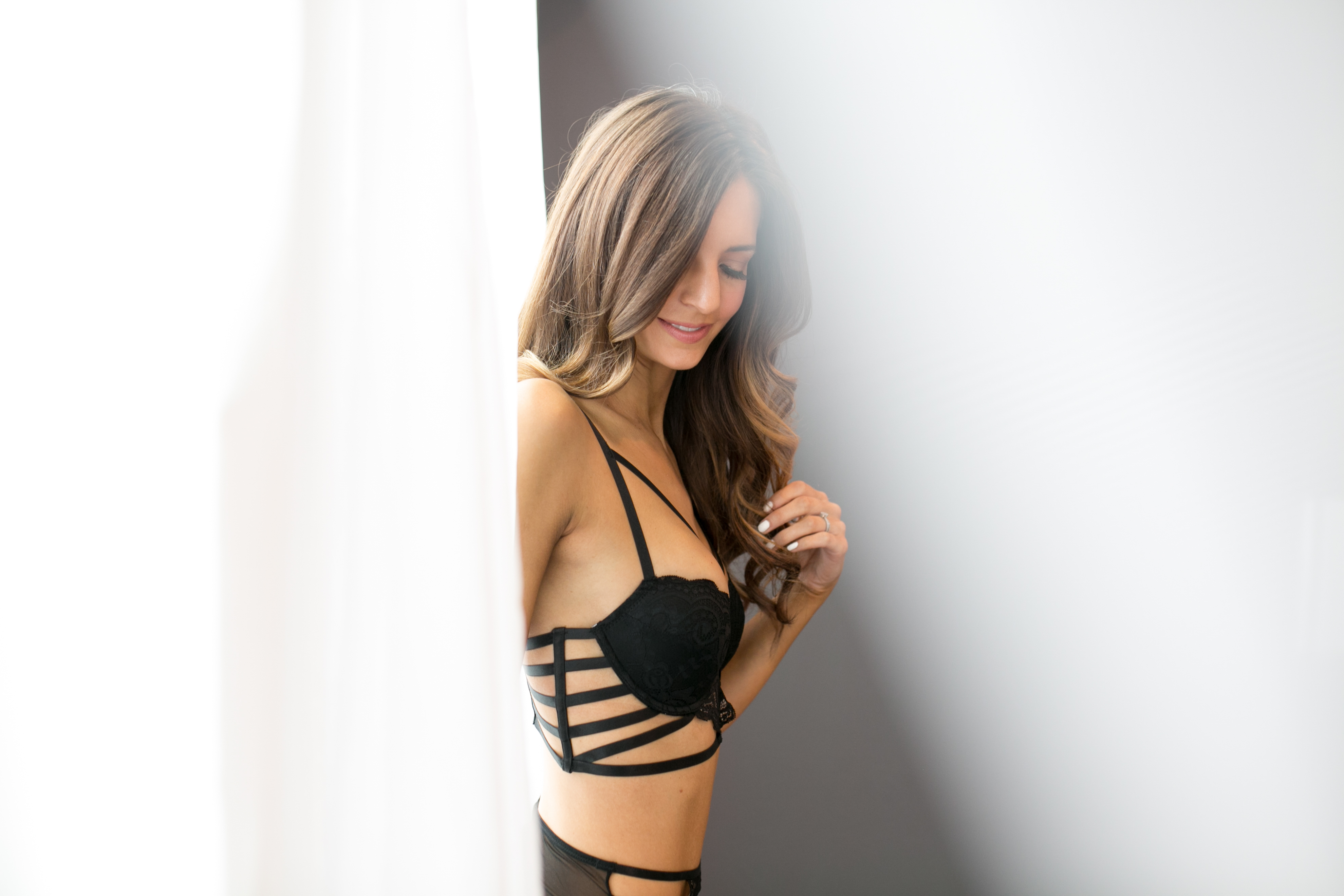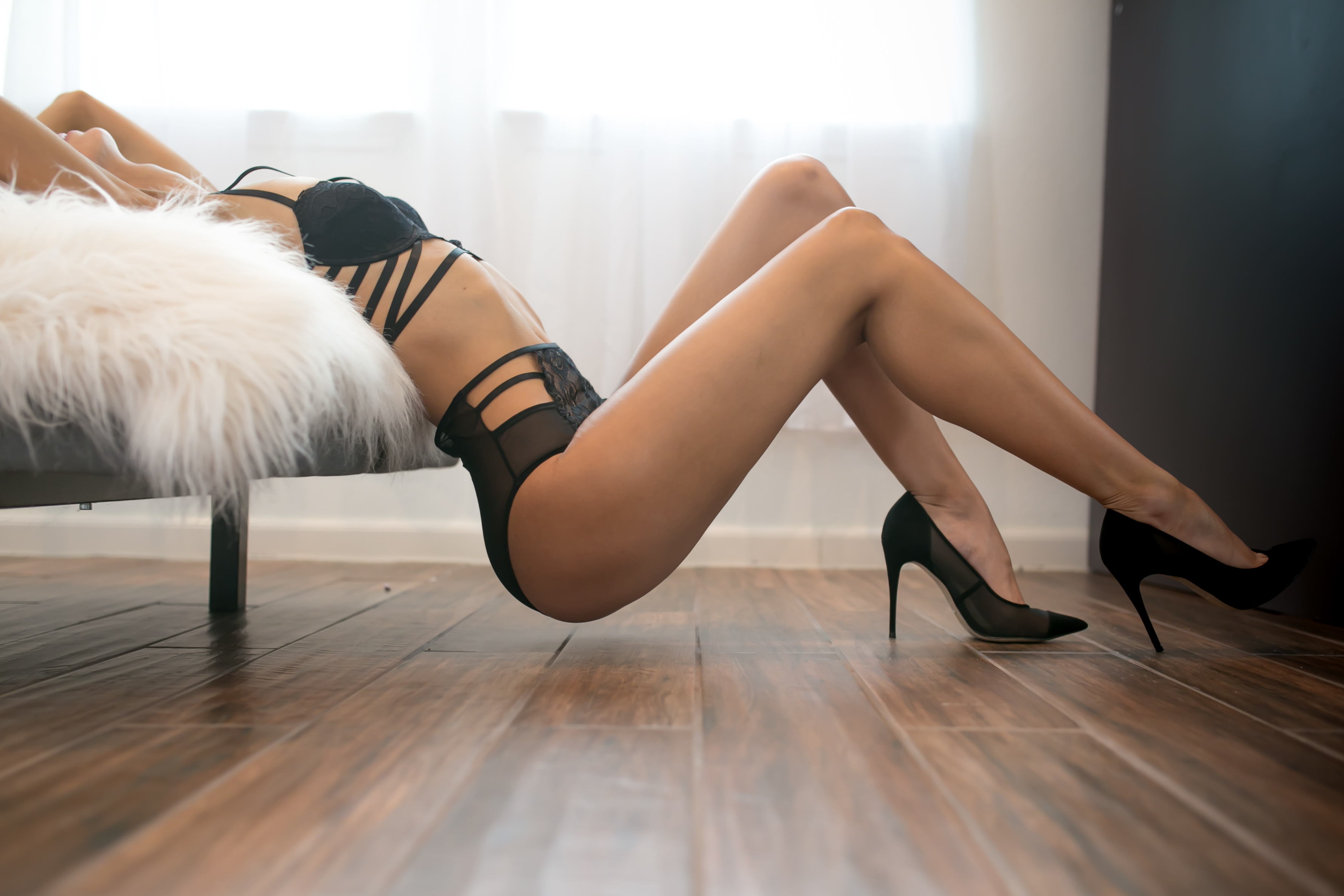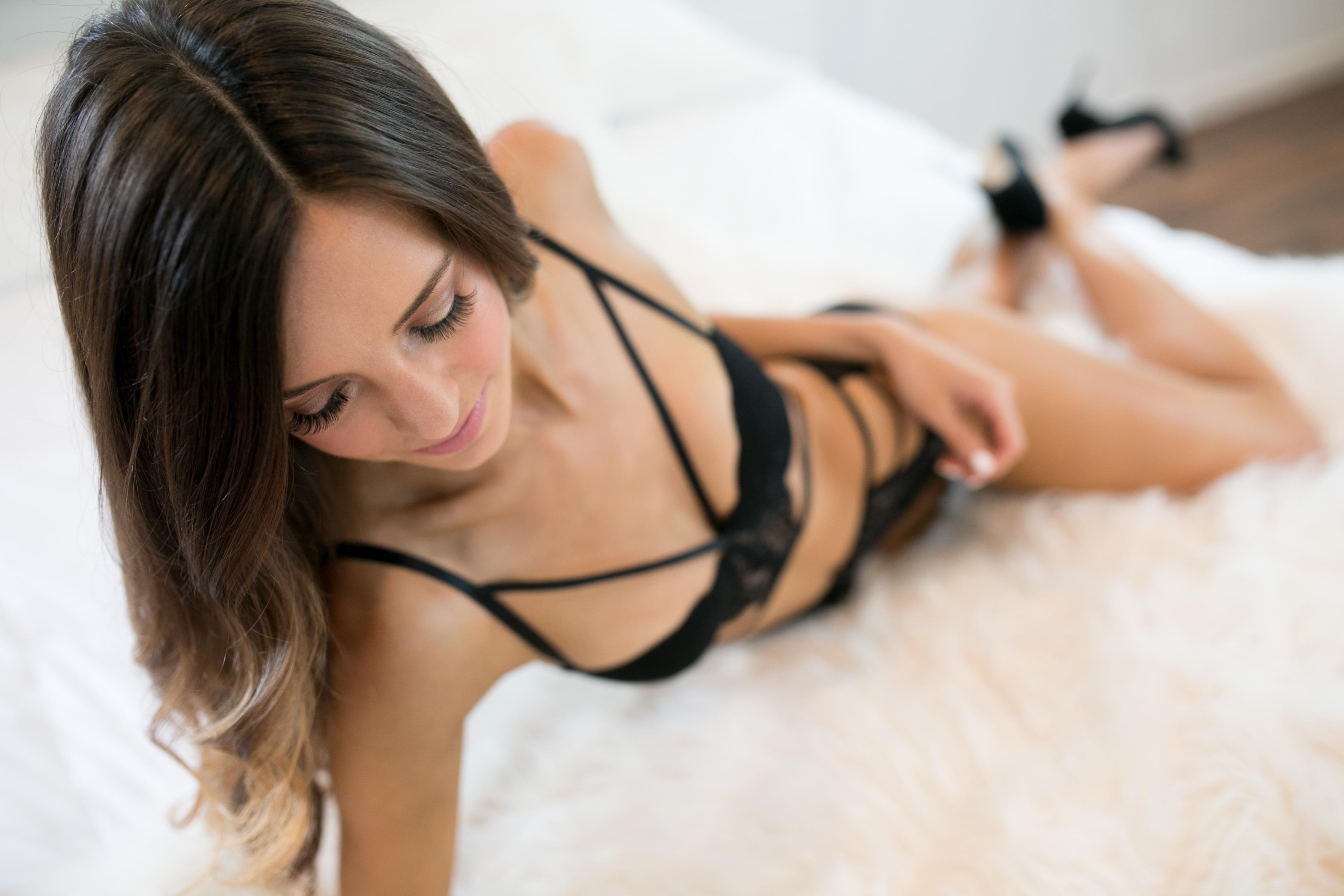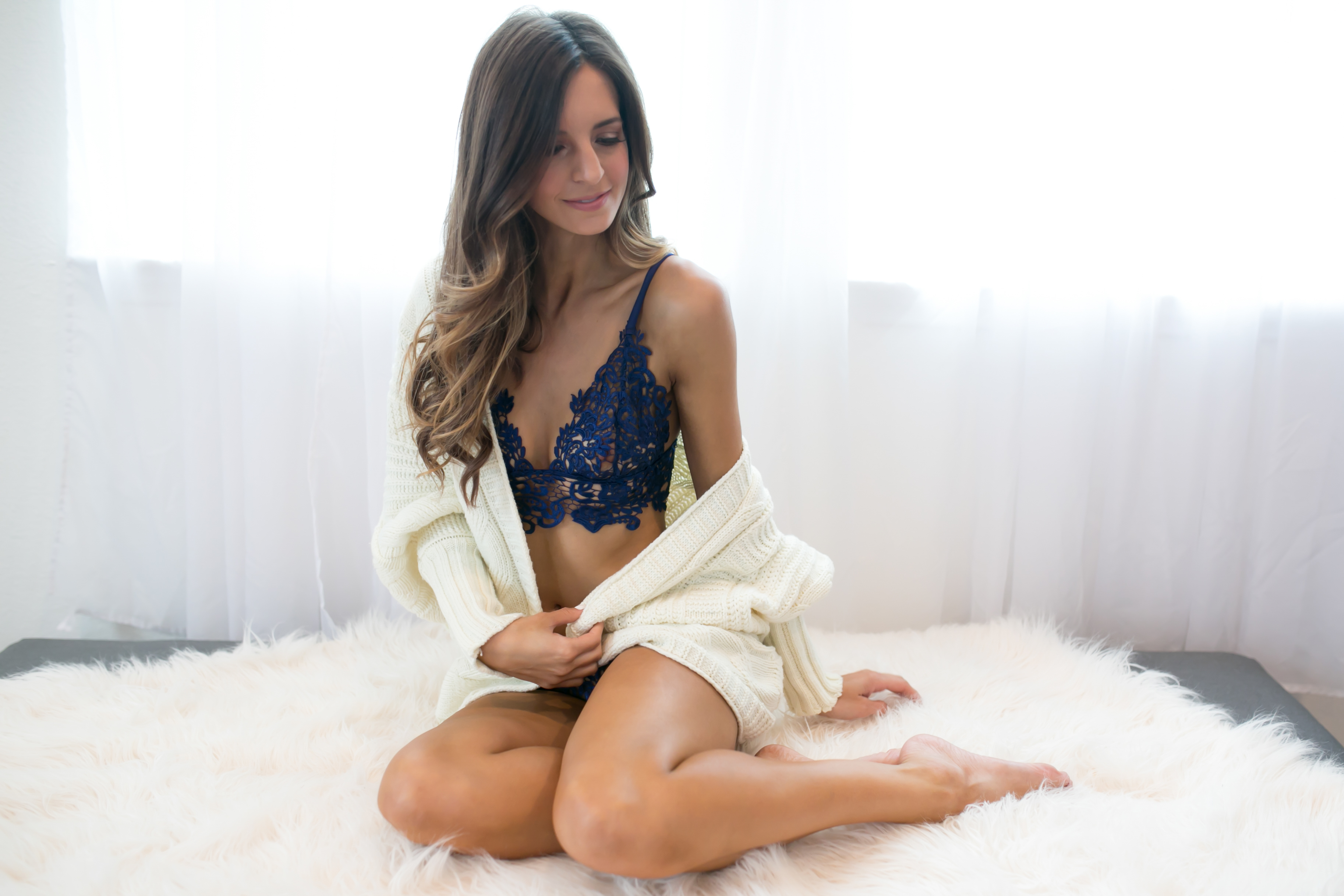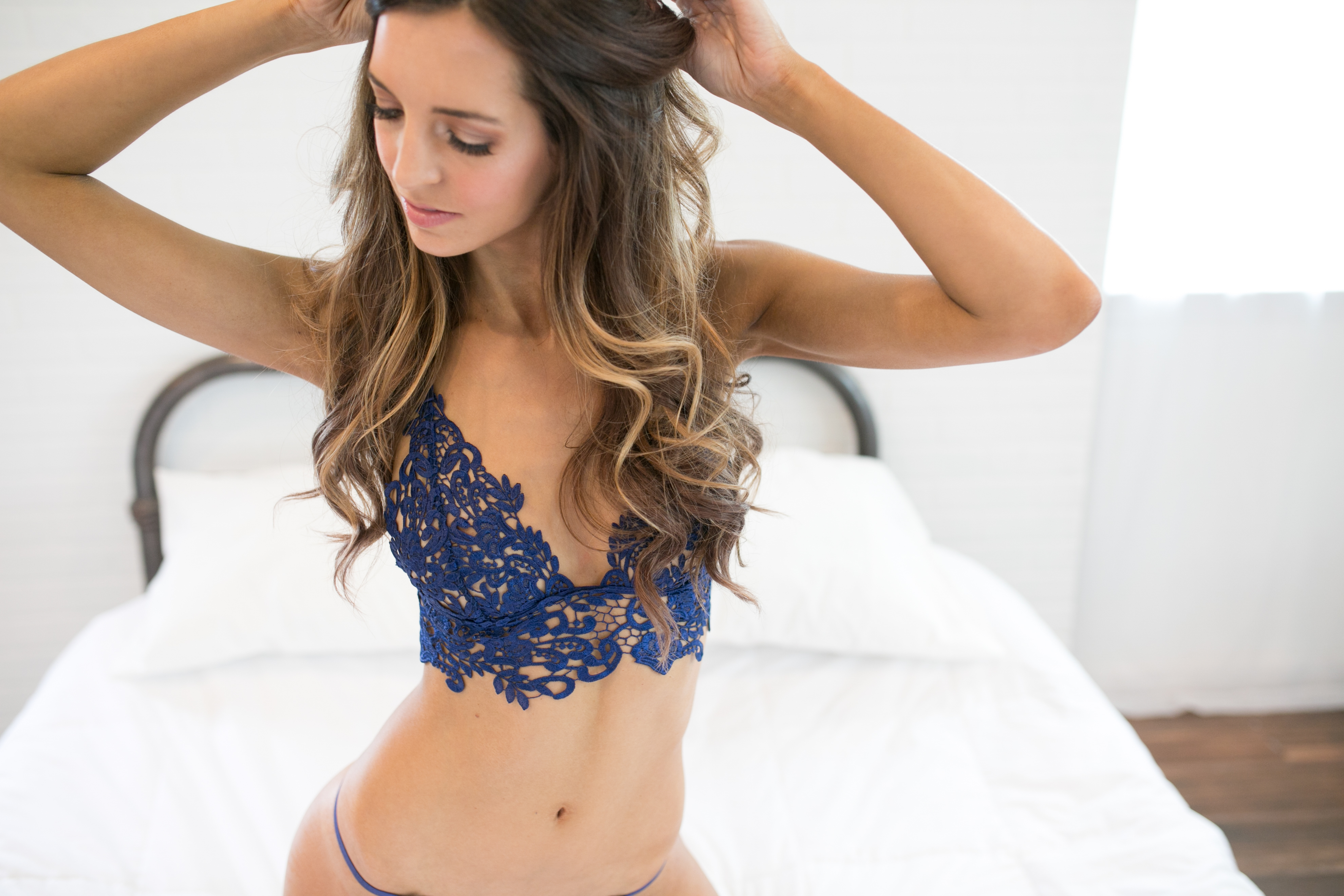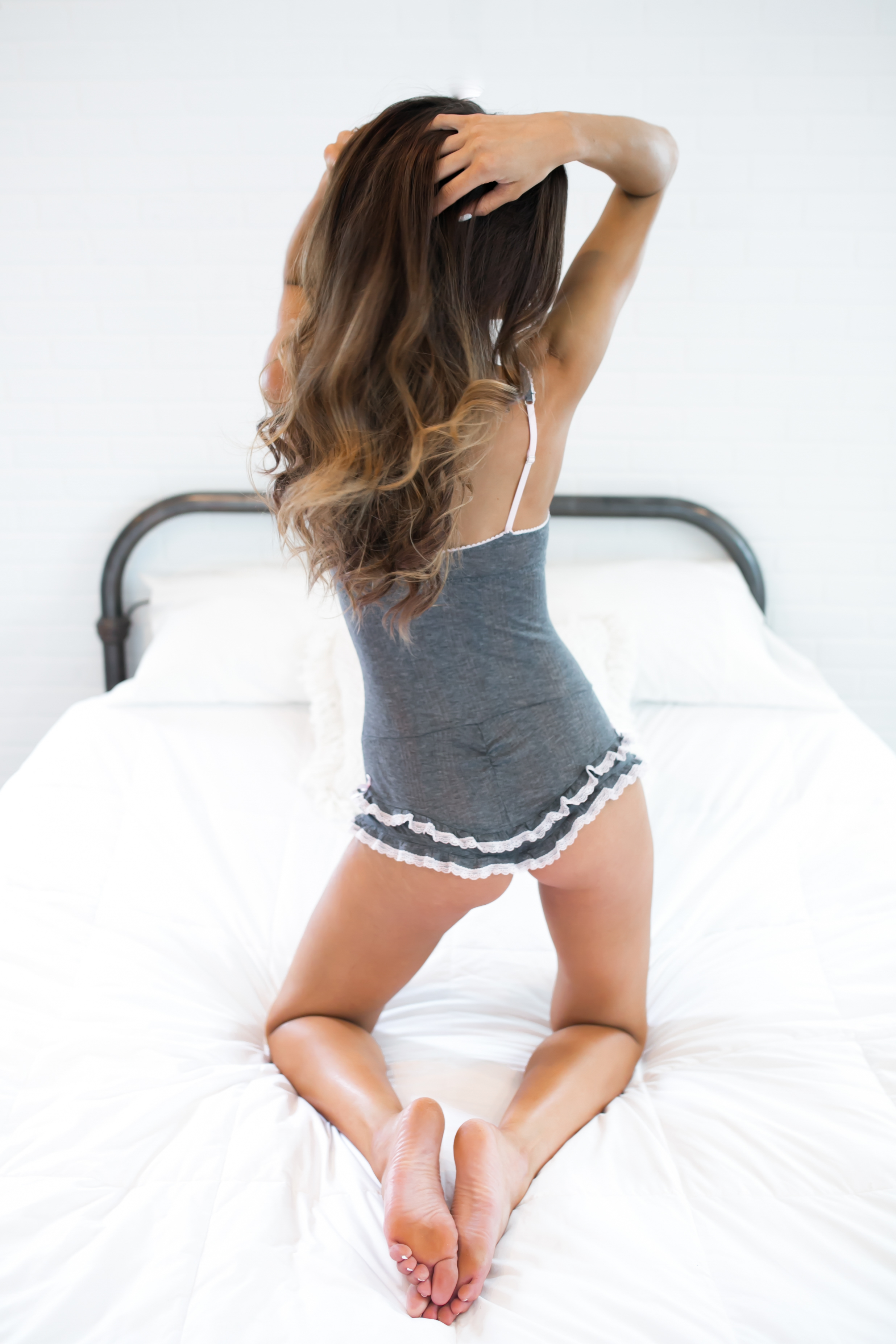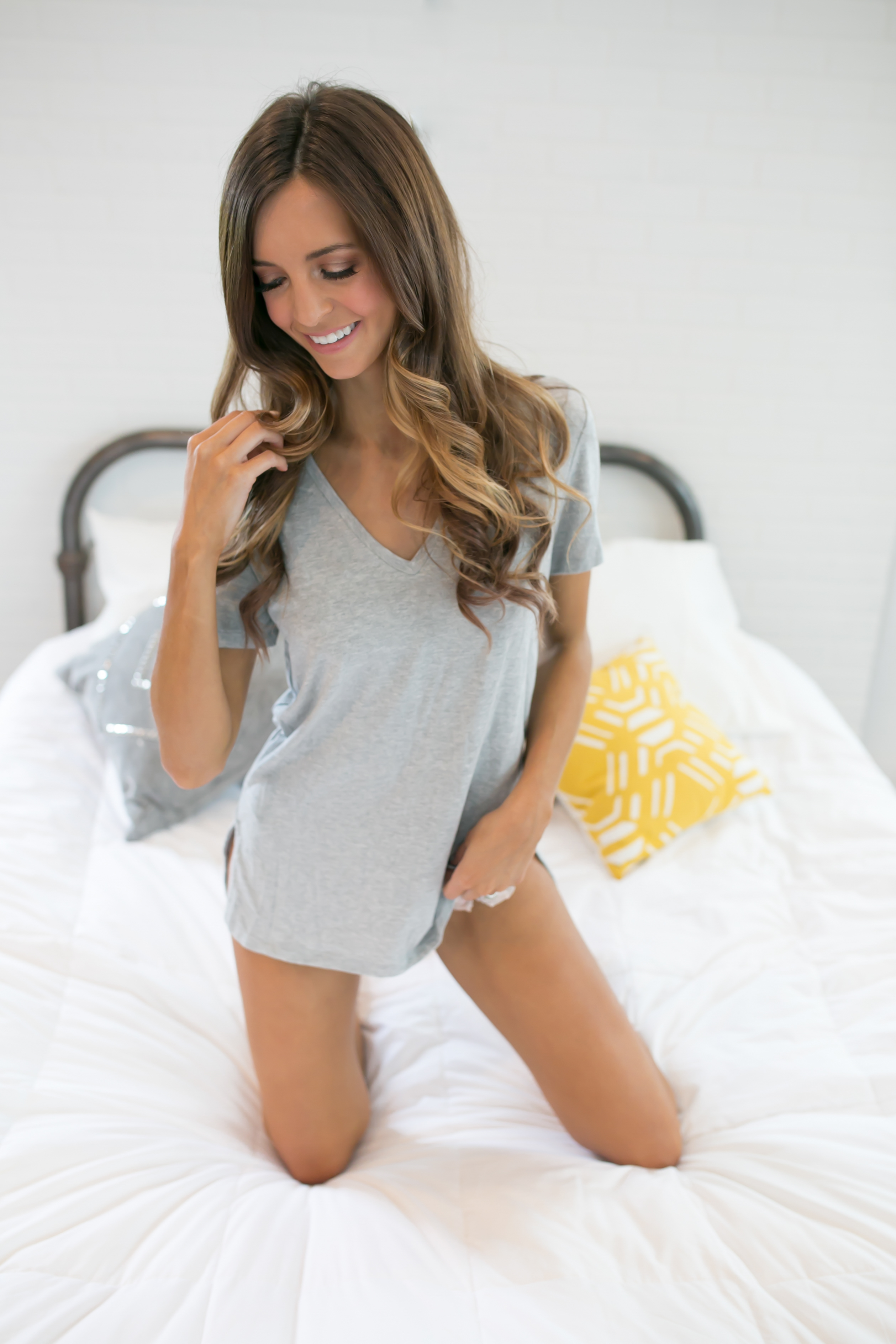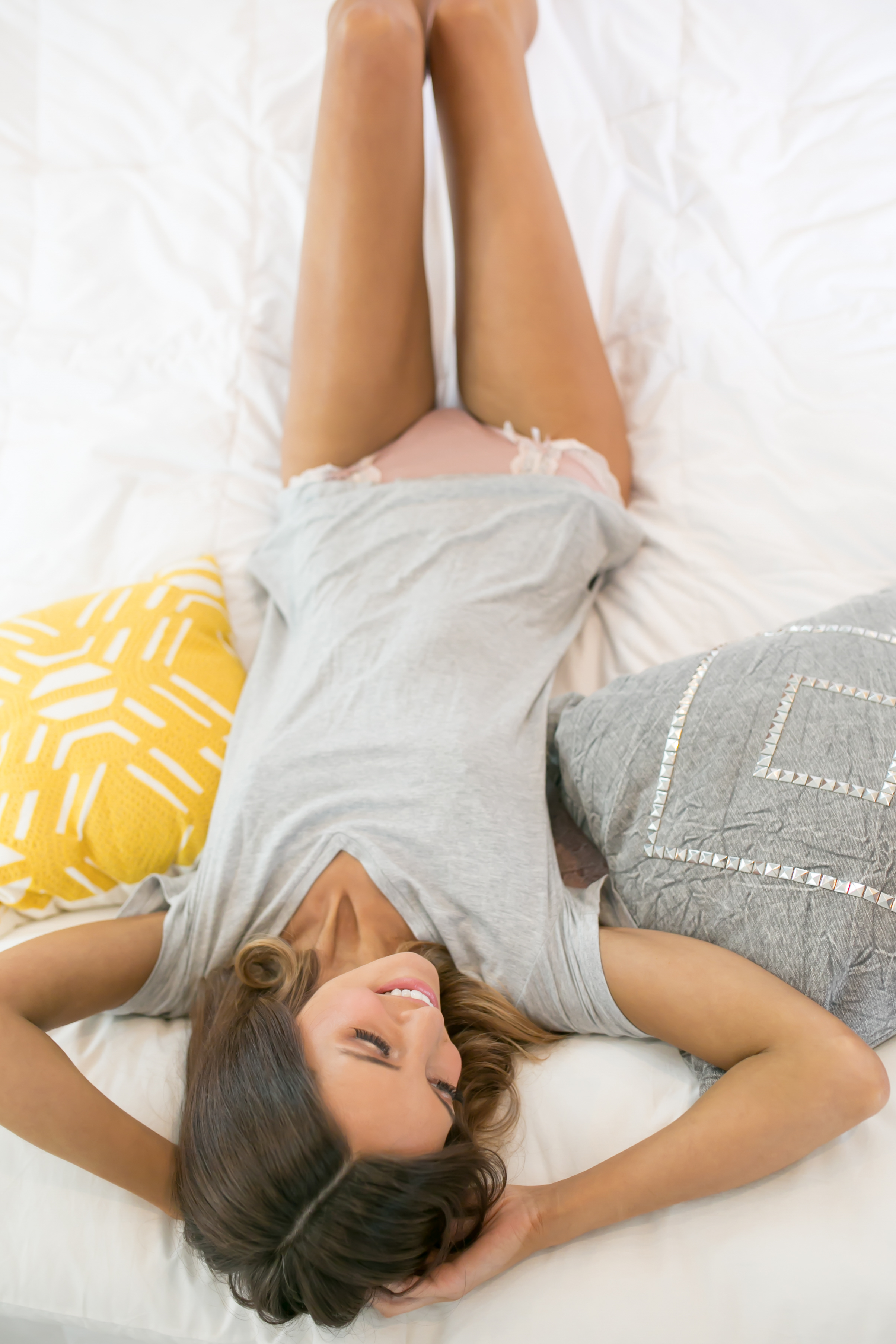 Black top & bottom, Blue top & bottom, t-shirt, Grey one-piece (old, cute option here)
Let me know if you have any questions!