Life Update
Hi everyone! Some exciting things are happening in our lives right now–we made an offer on a house and it was accepted! We aren't official home-owners yet, but as long as everything goes as planned, we should have a new home in about a month! I will keep you updated as we progress, and give you a tour once we have it all set up!
Outfit
Unless you've been living under a rock, you know ruffles are making a statement right now! And I am definitely along for the ride. I love all things ruffle for adding dimension and dramatic flair to an outfit!
For this ensemble, I went super dramatic with the ruffles on this top (which is only $28!!) and kept it simple with dark skinny jeans from Silver Jeans. I added a pretty floral belt, and straw bag. (I couldn't decide on which bag I liked best, so I took photos with two different ones!) 🙂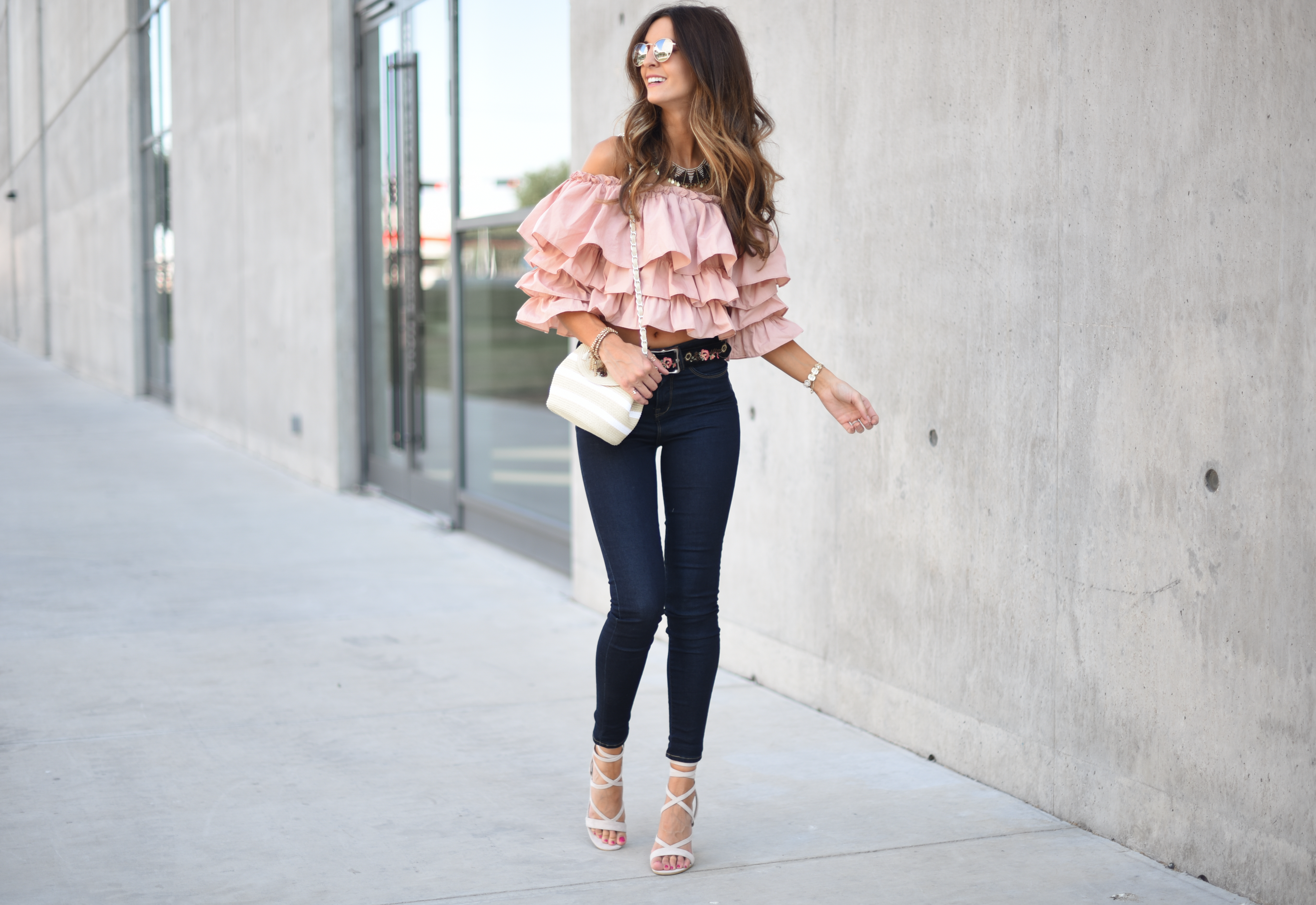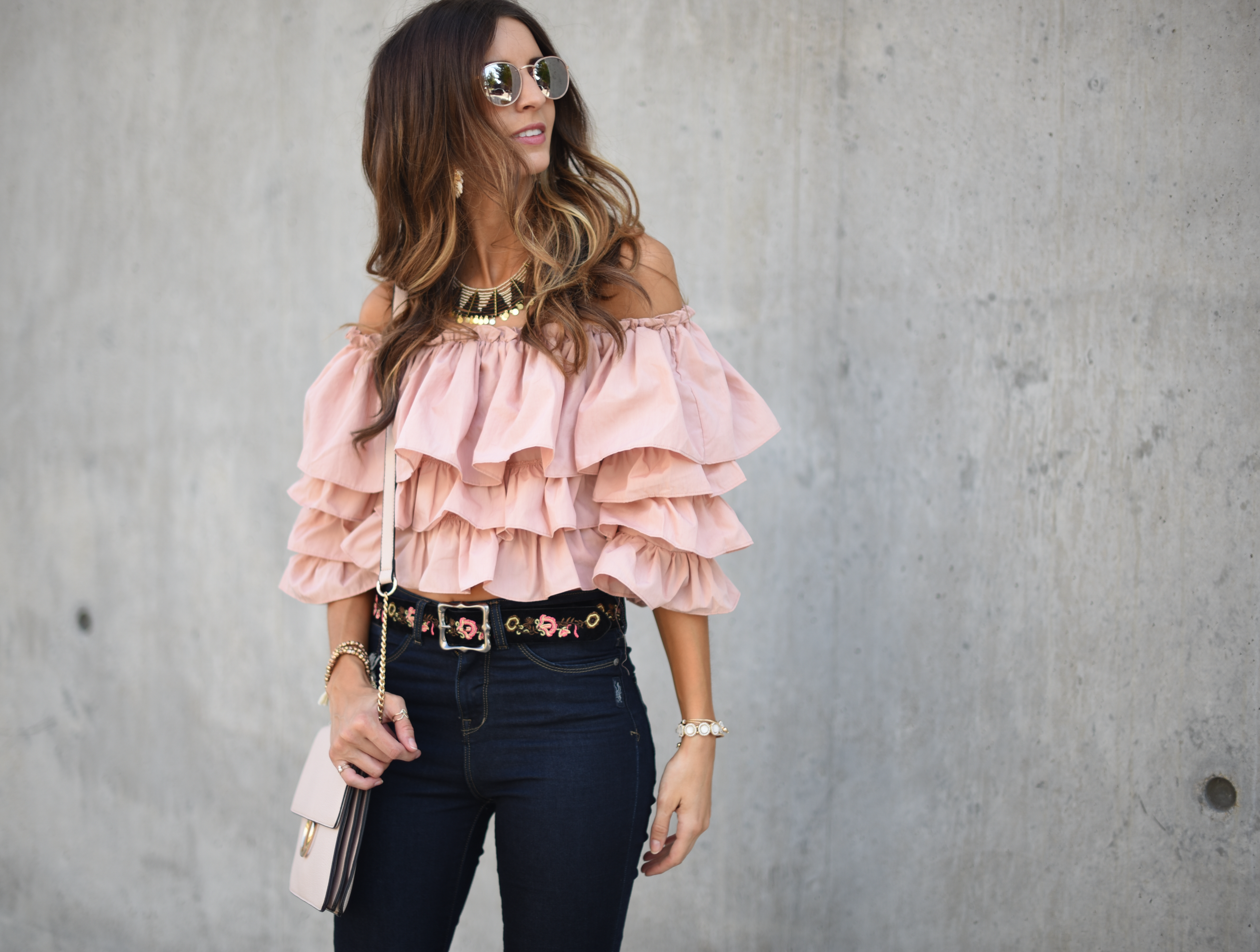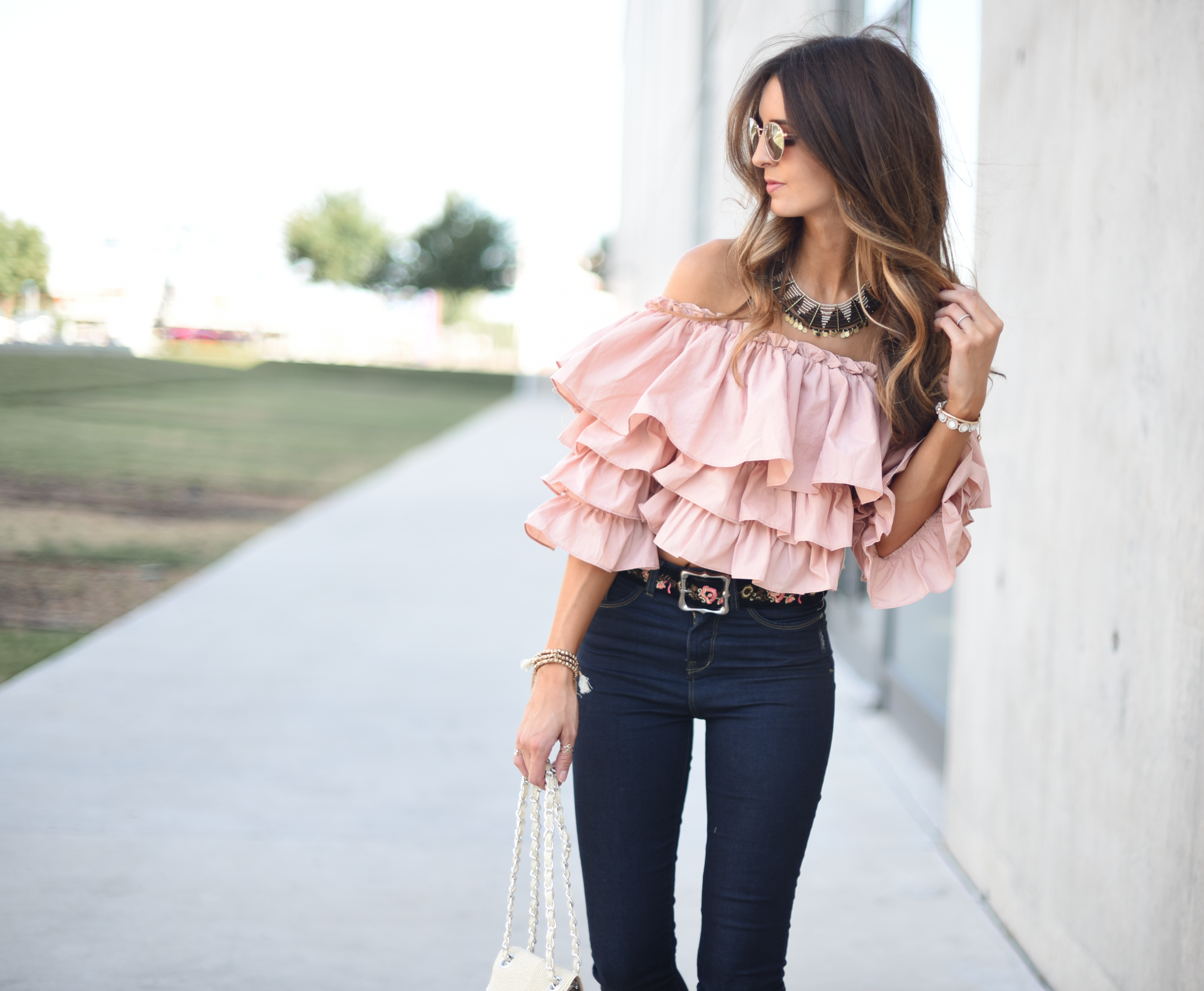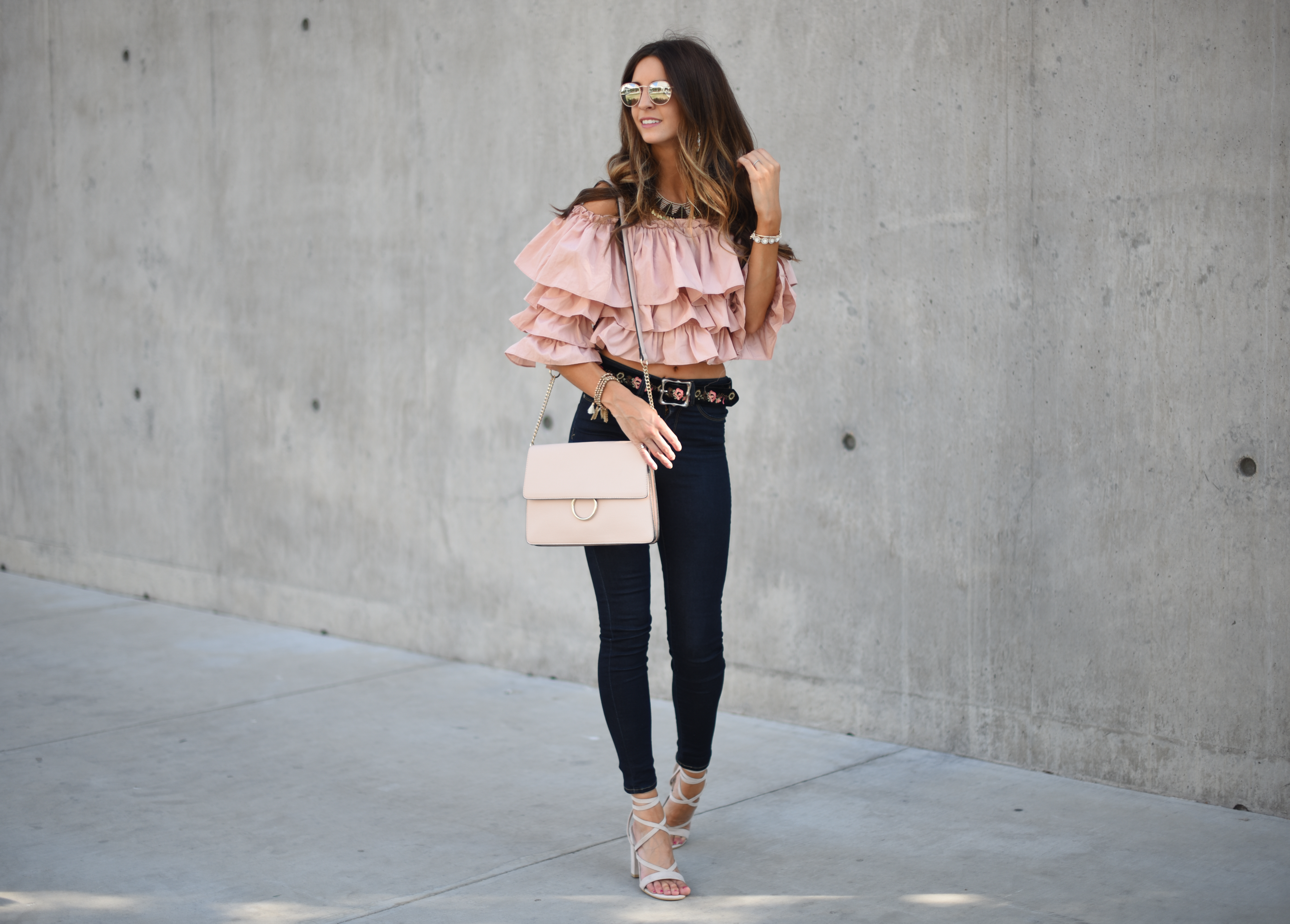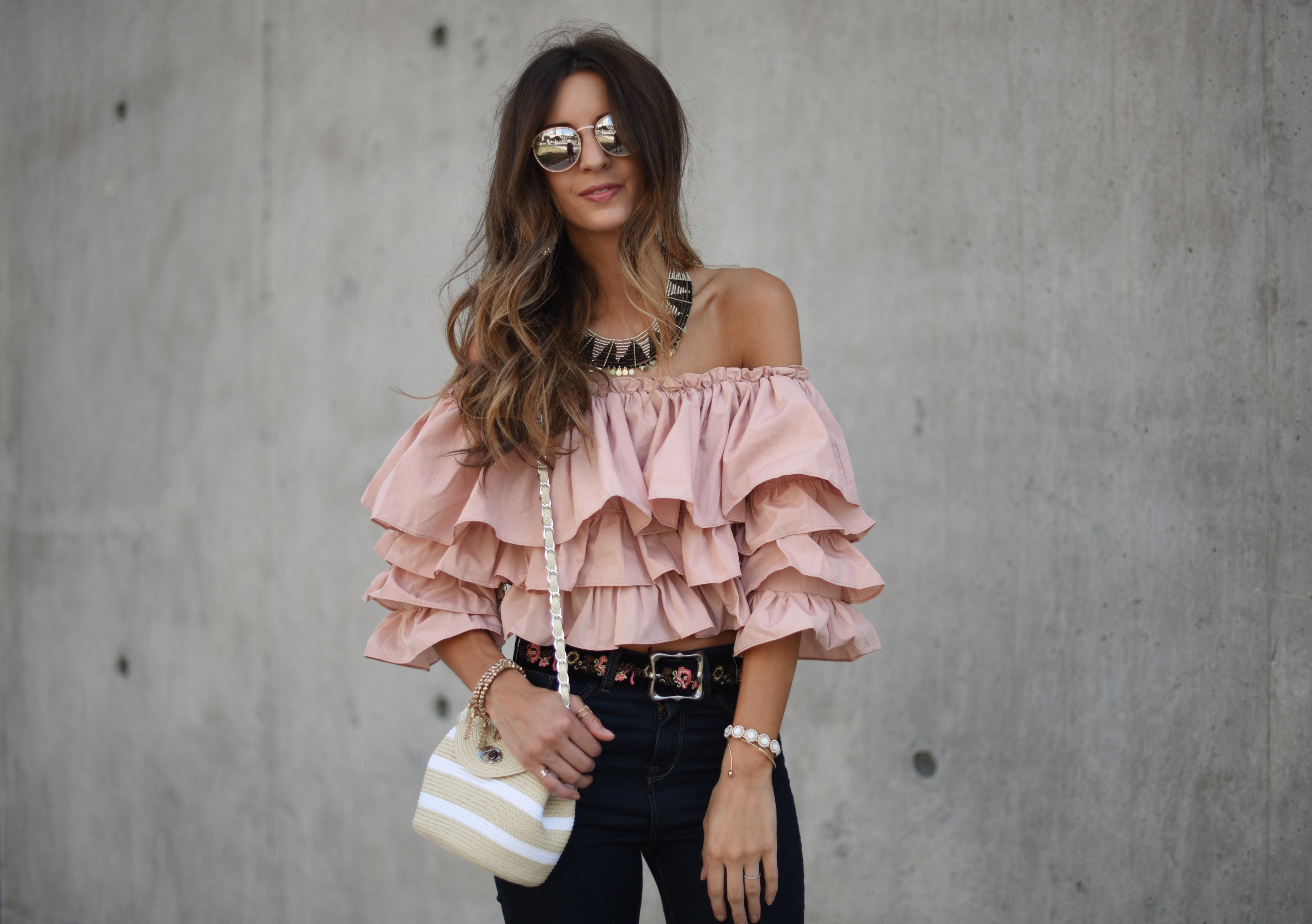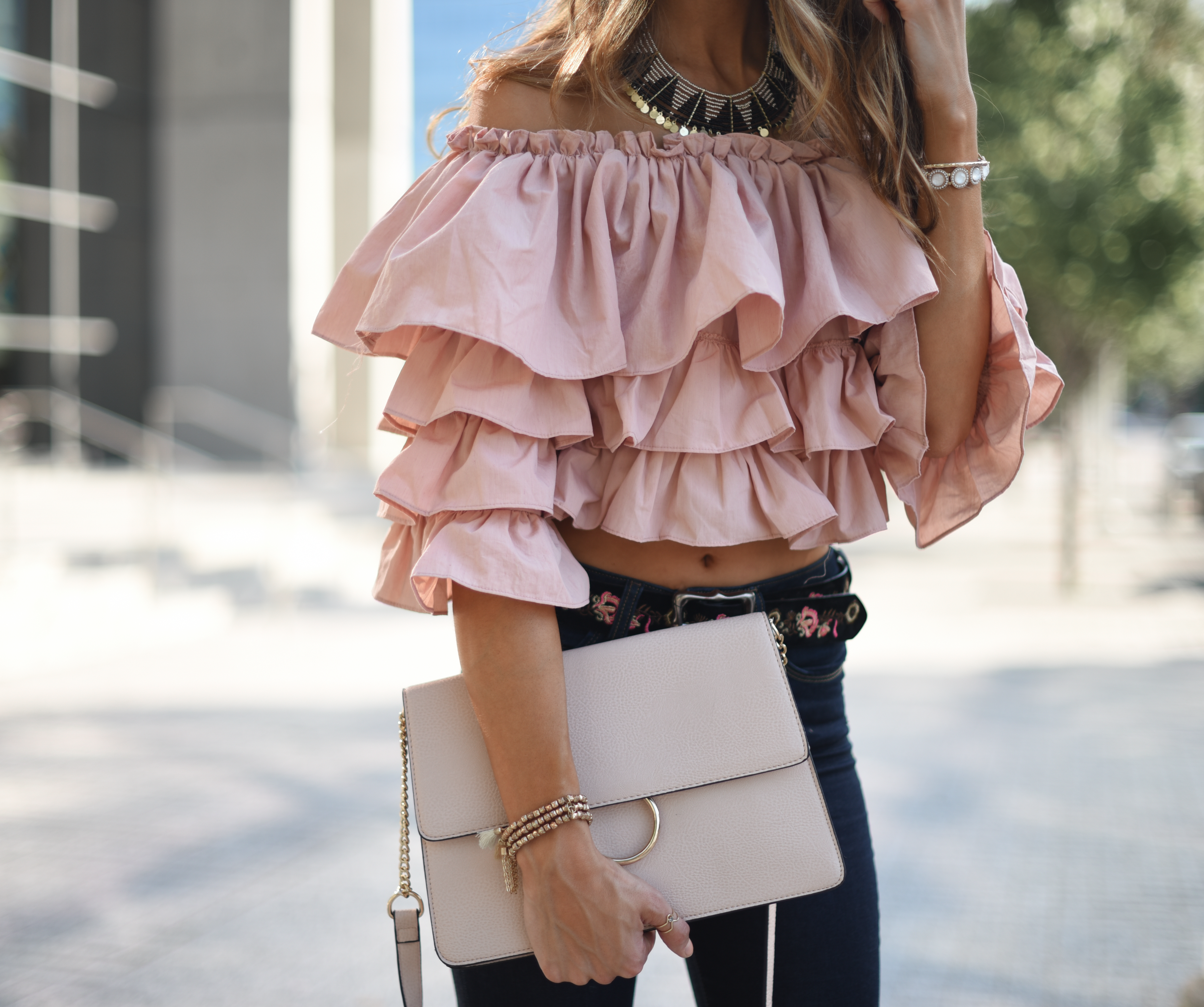 Top (wearing size 4) , Jeans, Belt, Shoes, Necklace, Bag 1, Bag 2
The jeans run true to size, but if you are in-between sizes, I would size up!