*Updated October 2017*
Finding over-the-knee boot for my slim legs and calves can be a nightmare! A lot of them tend to slouch and fall down. I am always looking and trying on over-the knee boots that fit well. Since first writing this post in November 2016, I have invested in a pair of Stuart Weitzman OTK boots, but have also found some other more affordable options. Scroll down to see them!
The boots I am wearing below were ordered online without trying them on in store. They were described as narrow calf and gave the sizing of 13″ circumference. I measured my calf and it was 14.5″, so I figured I would give them a chance. I wasn't dissapointed, but wasnt that thrilled either. They fit pretty well, but still scrunched on my legs if I didn't have jeans on. You can shop these boots here, or scroll down for a list of boots for narrow calves!!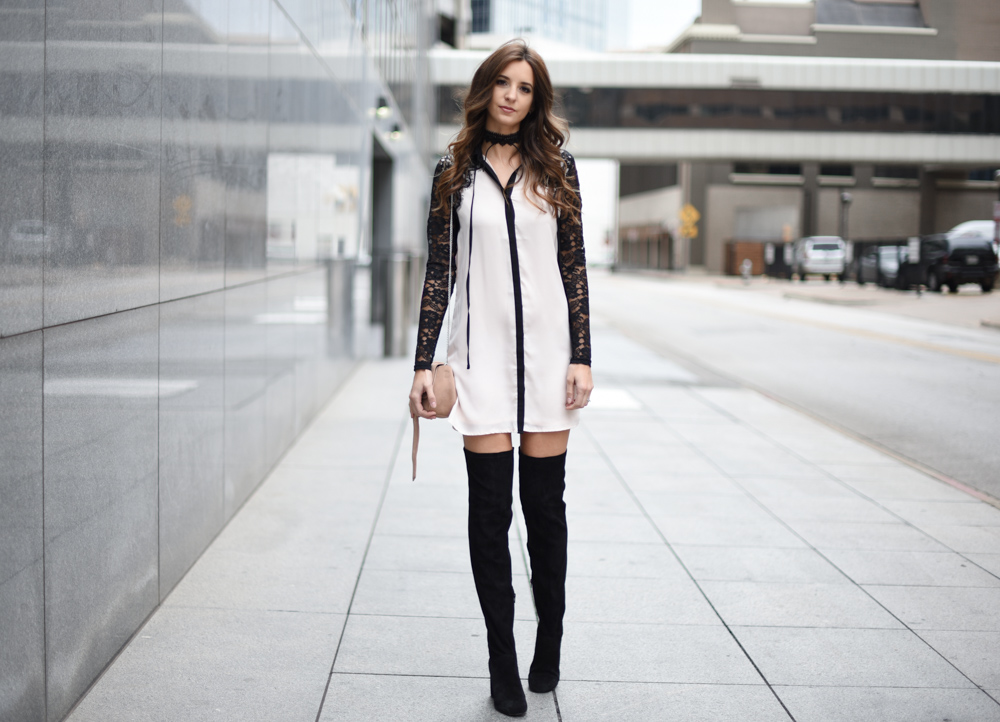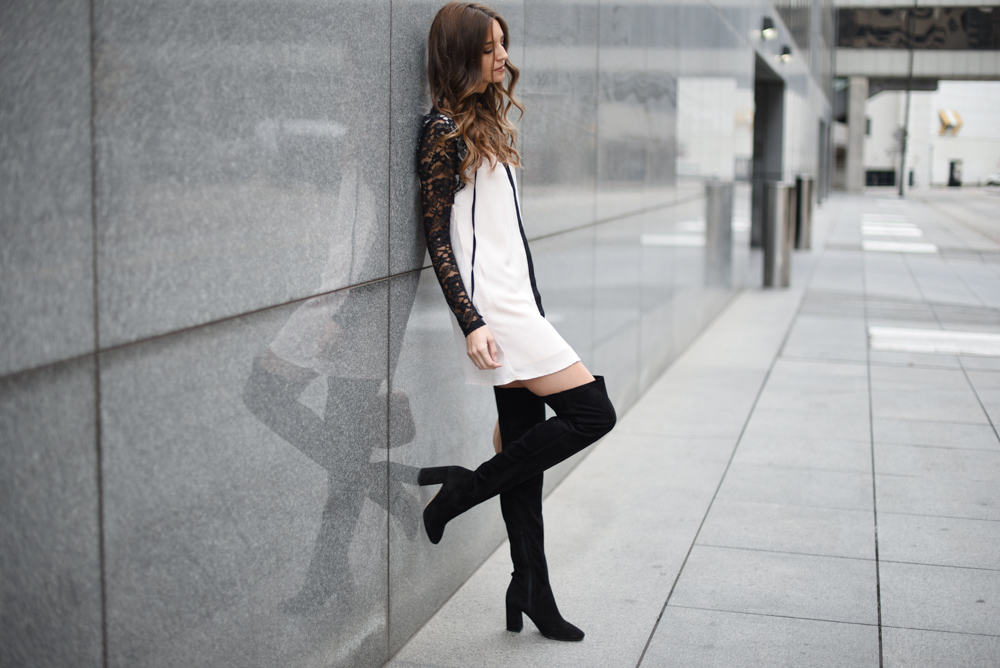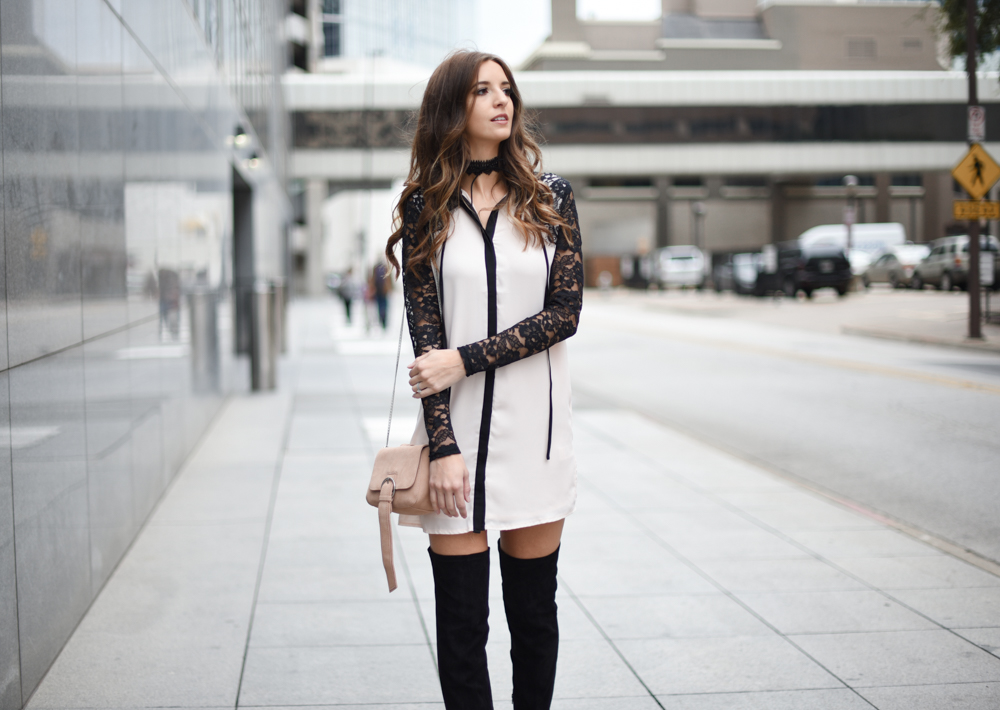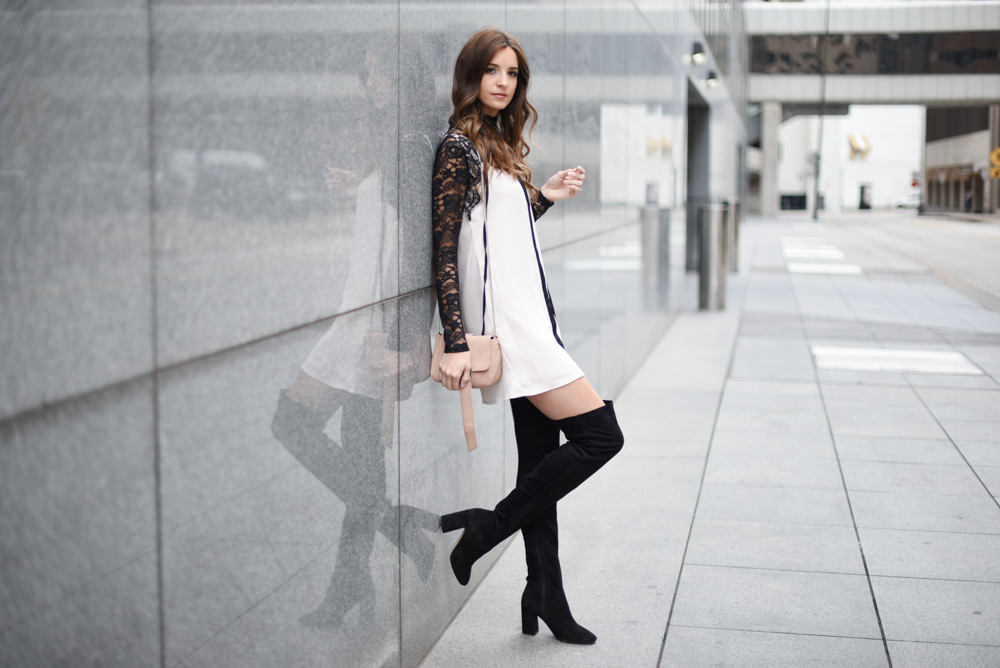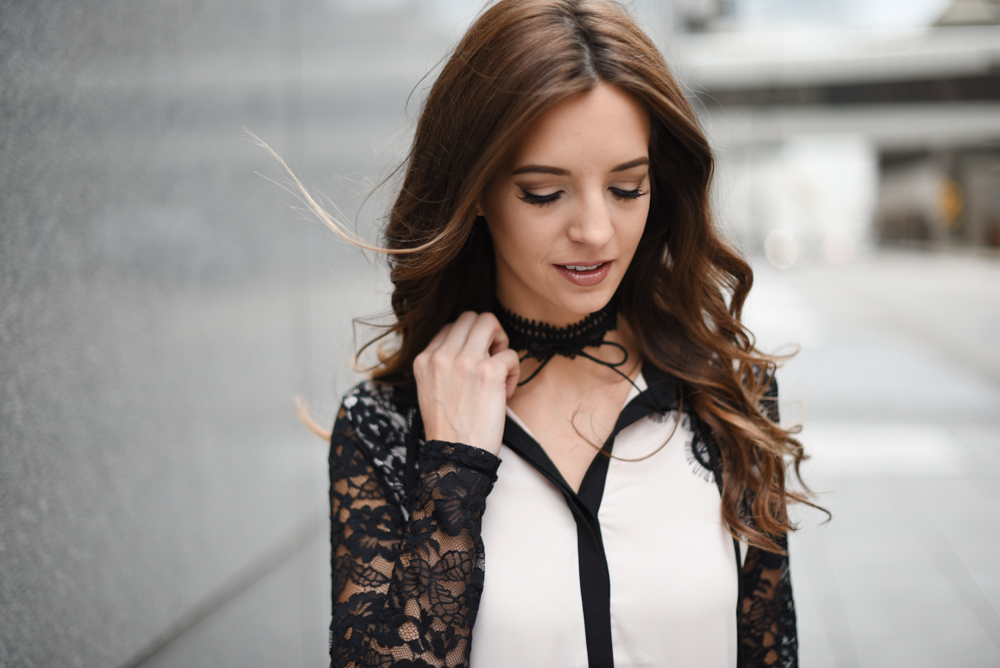 Boots, Dress (similar), Choker, Bag
OTK Boots for Slim Legs
We all know how amazing Stuart Weizman boots are, so if you can, splurge on these. I just recently purchased them, and I am in love!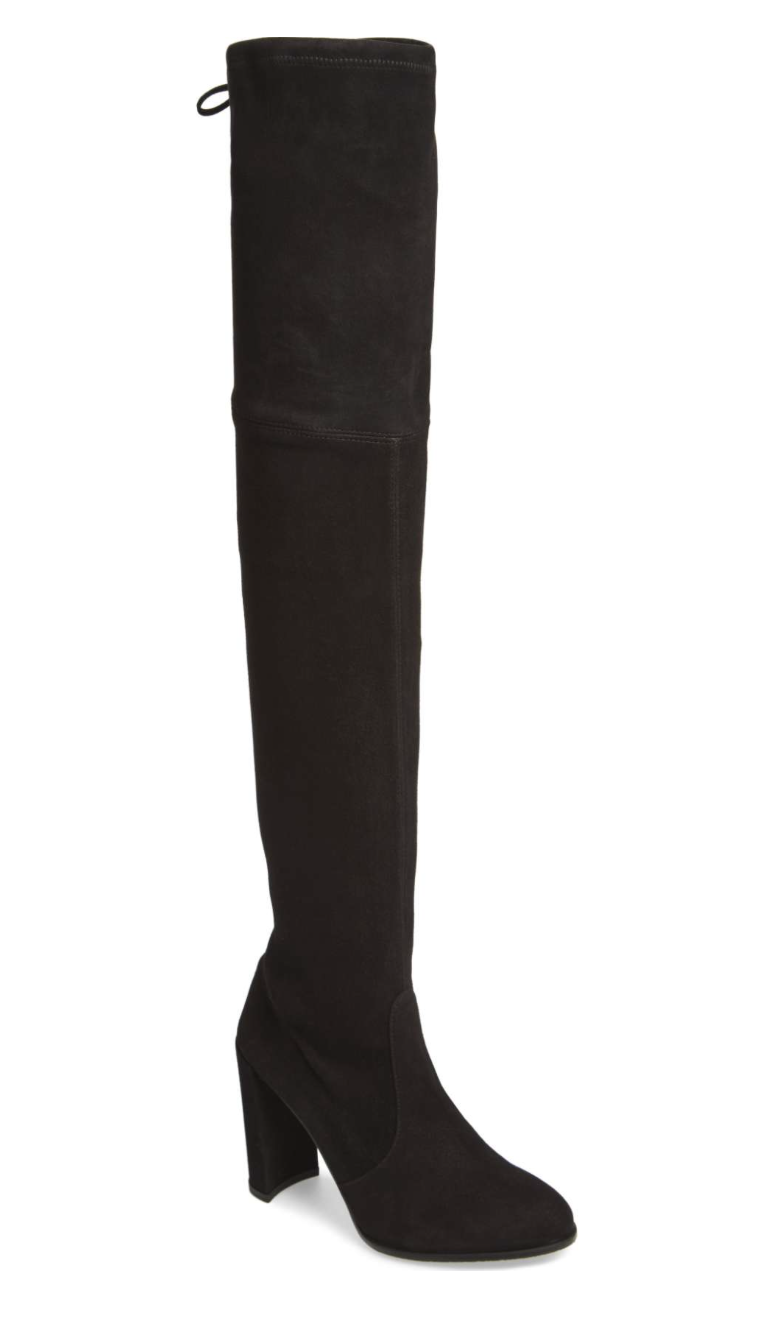 I purchased these boots at the Nordstrom anniversary sale, and they are super narrow in the calf and thigh!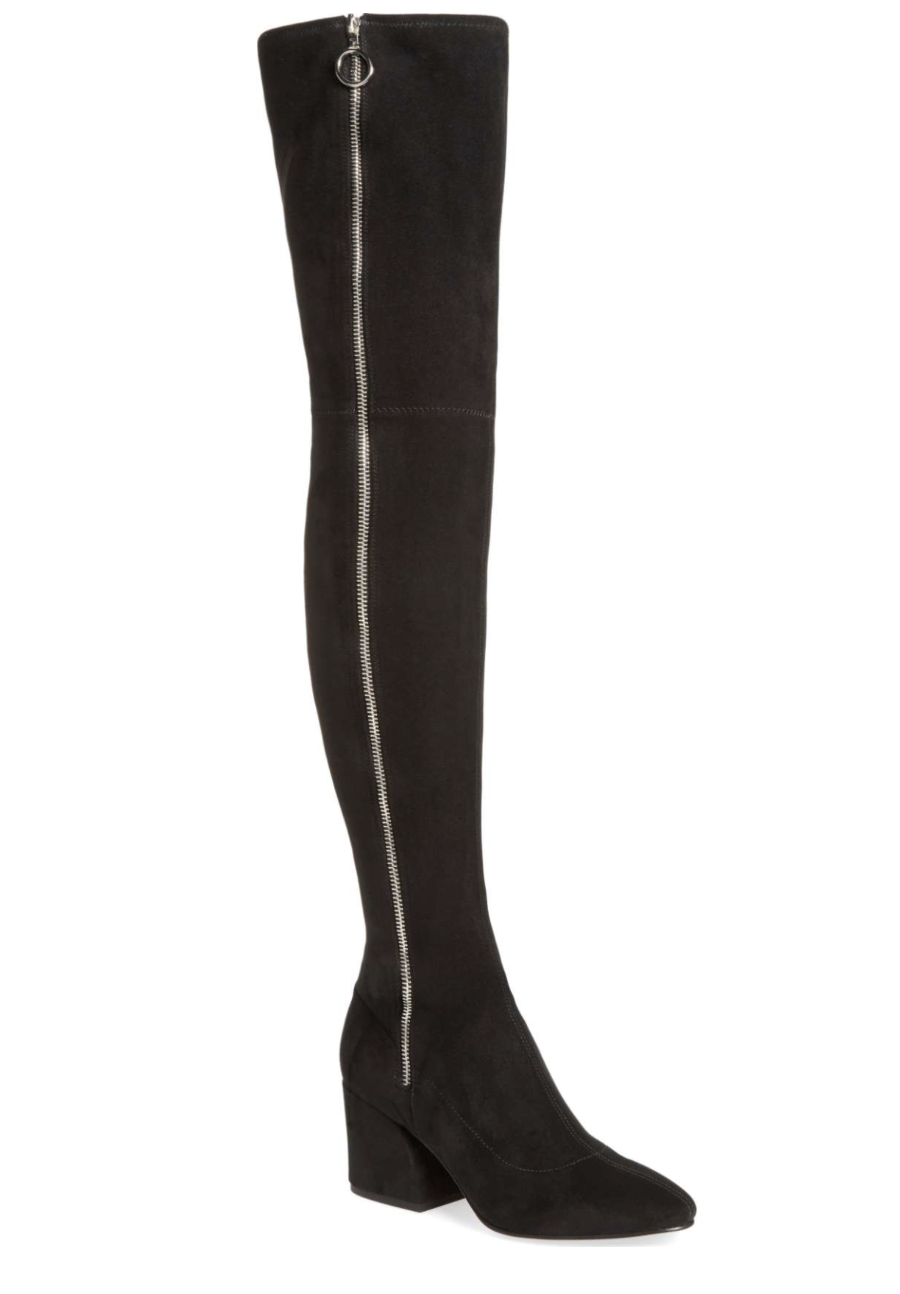 I haven't tried these boots on, but I have heard they are great for slim legs, so my order is on the way! I will update this once I receive them!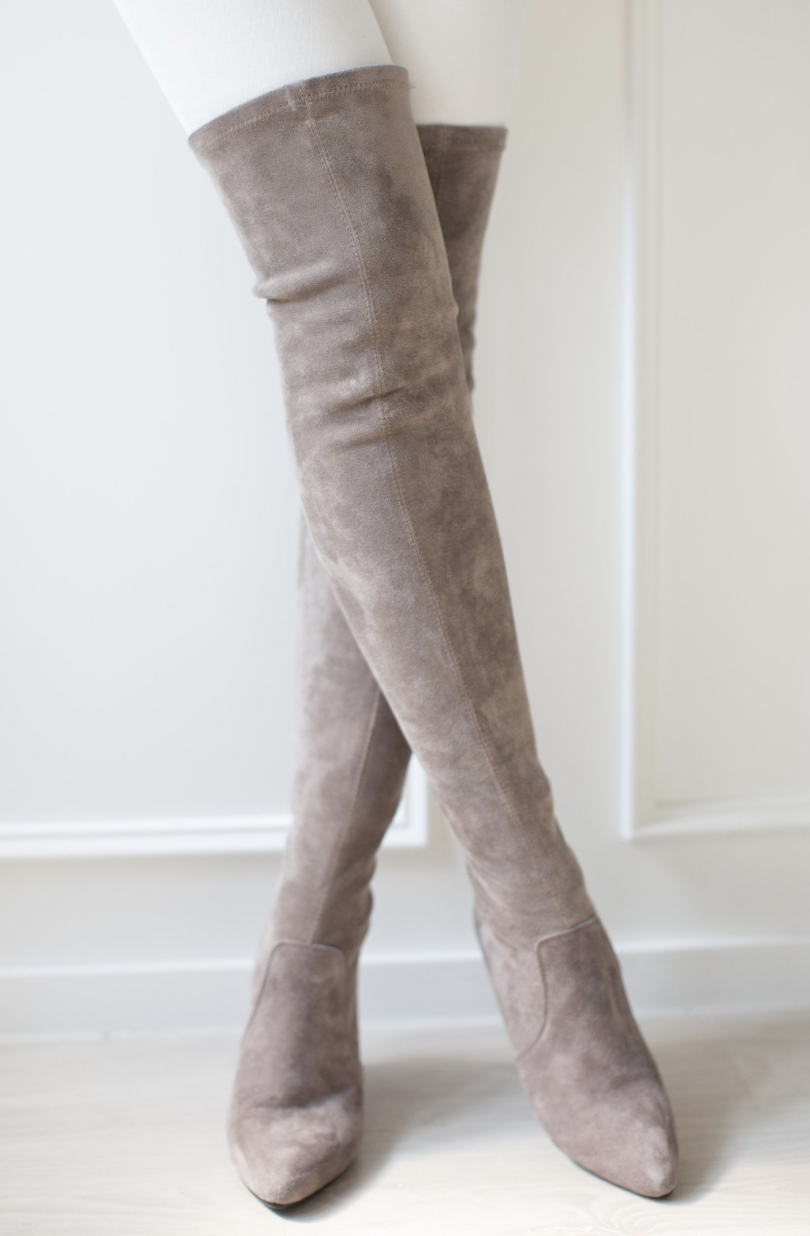 Thanks for reading!