If you follow me on Snapchat or Insta Story, you would have seen us having a great time in San Francisco this past weekend! We were there for 3 days celebrating our 1 year anniversary (yay!) and having a little getaway. Jon was already there for work, and I arrived Thursday afternoon. Friday was our first full day, so here is a little recap!
Day 1
Morning: We had a little bit of a slower morning as we slept in, had breakfast, and took our time getting ready. Well.. I took my time. Haha.
Afternoon: We left the hotel around lunchtime (time to eat again!! :P) and started walking. We were staying in the Financial district close to Union square so it was going to take about 40 minutes to walk to Fishermans Wharf–we like walking, so we decided to make the journey. First we made a pit stop in Chinatown and ate at House of Nanking based off a friends recommendation– we were not disappointed! After that, we kept walking and made it to the Crooked Street, Fisherman's Wharf,and Ghirardelli Square to check things out and eat some chocolate! 🙂
Night: We went our for dinner at Gaspar Brasserie. I love the French inspired decor and moody feel of this restaurant!  The food was pretty good and had a nice selection to choose from!
Outfit 1
Since we stayed in the Financial District, I thought it appropriate to do a work wear outfit. Disclaimer: I did not wear this during our trek around San Fran. We walked 9 miles the first day–I would have died in these shoes!
This pinstripe jumpsuit is perfect for work and pairs easily with different tops. You could wear a light sweater underneath, or a sleeveless top and cardigan. Add some booties and you have yourself a great fall look!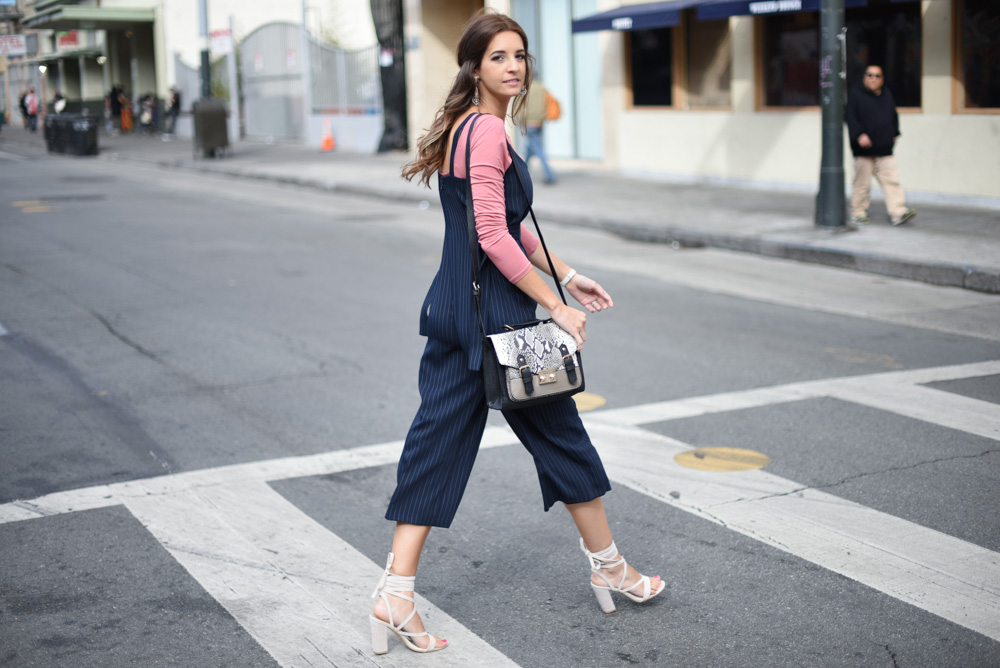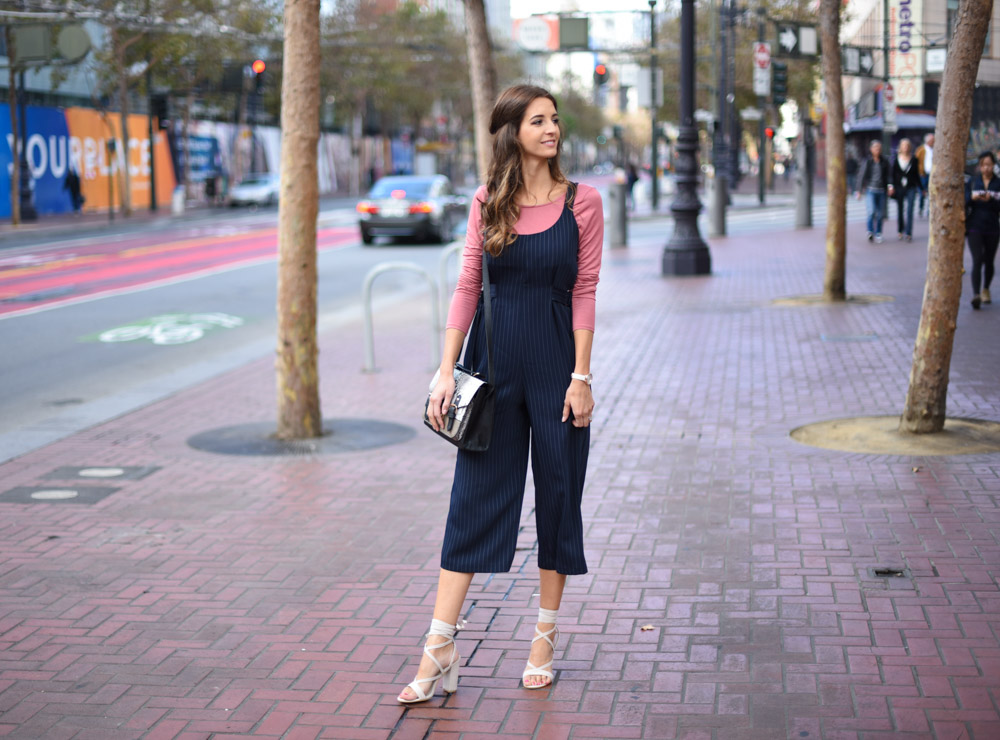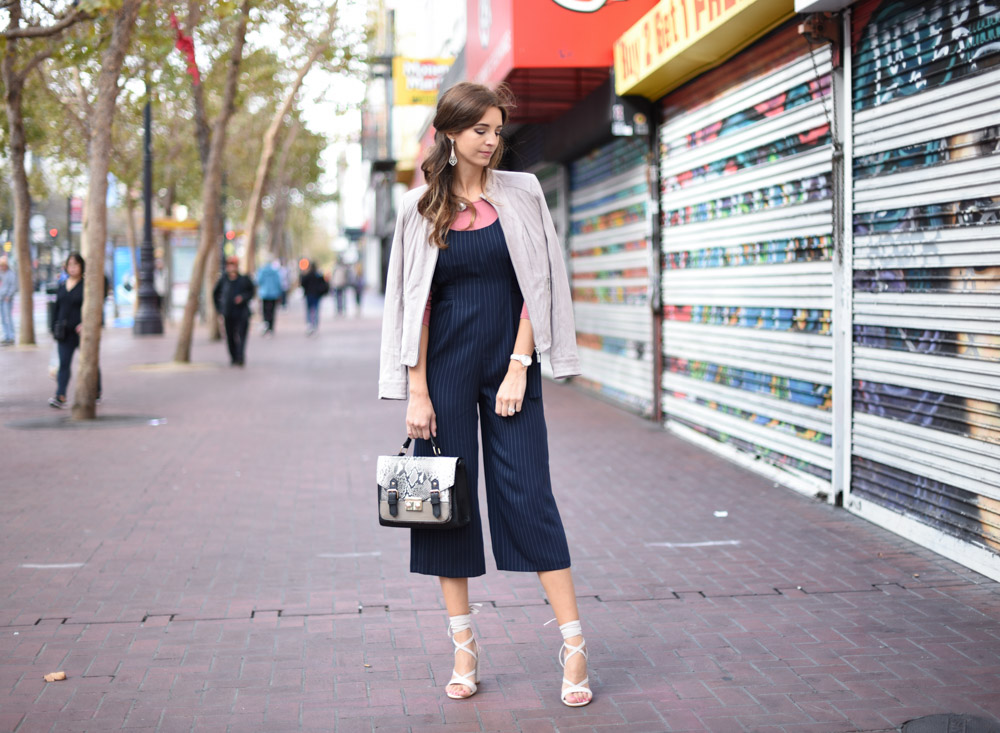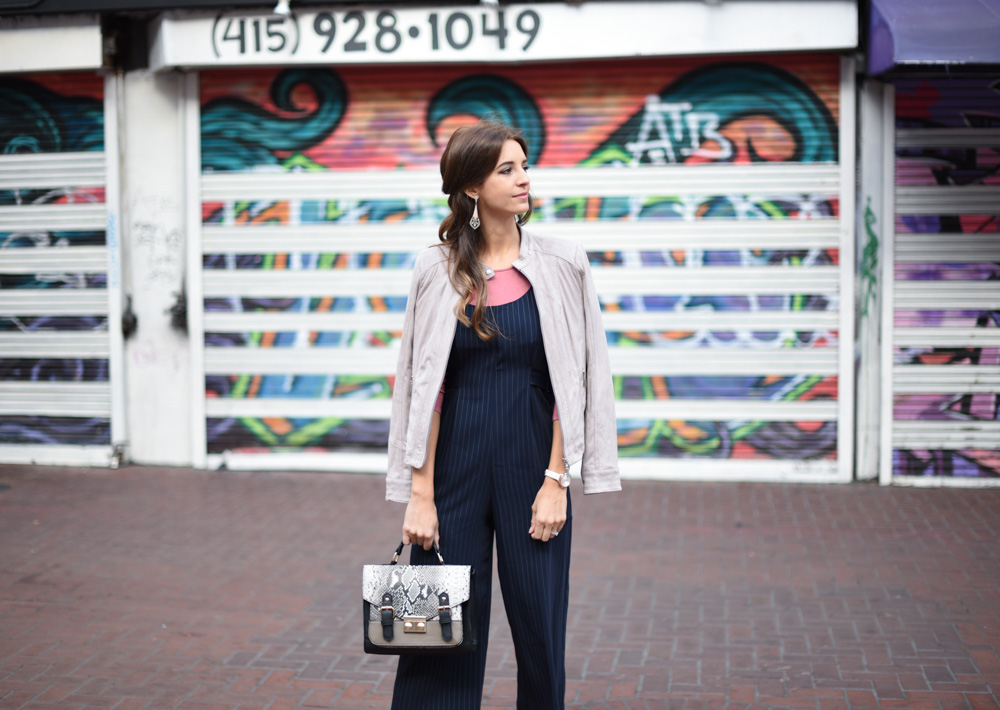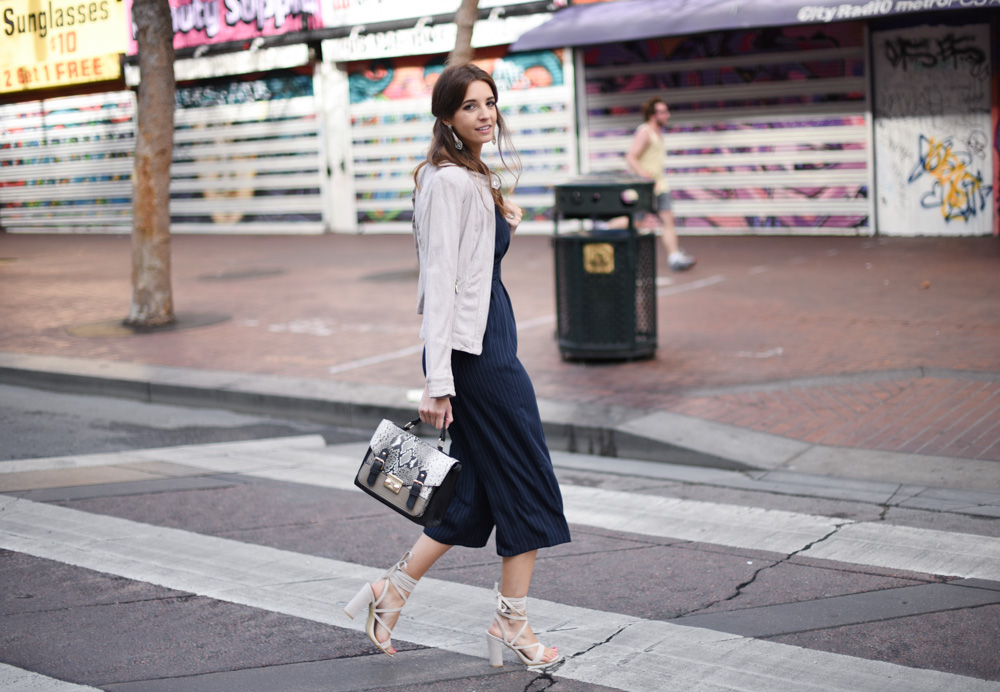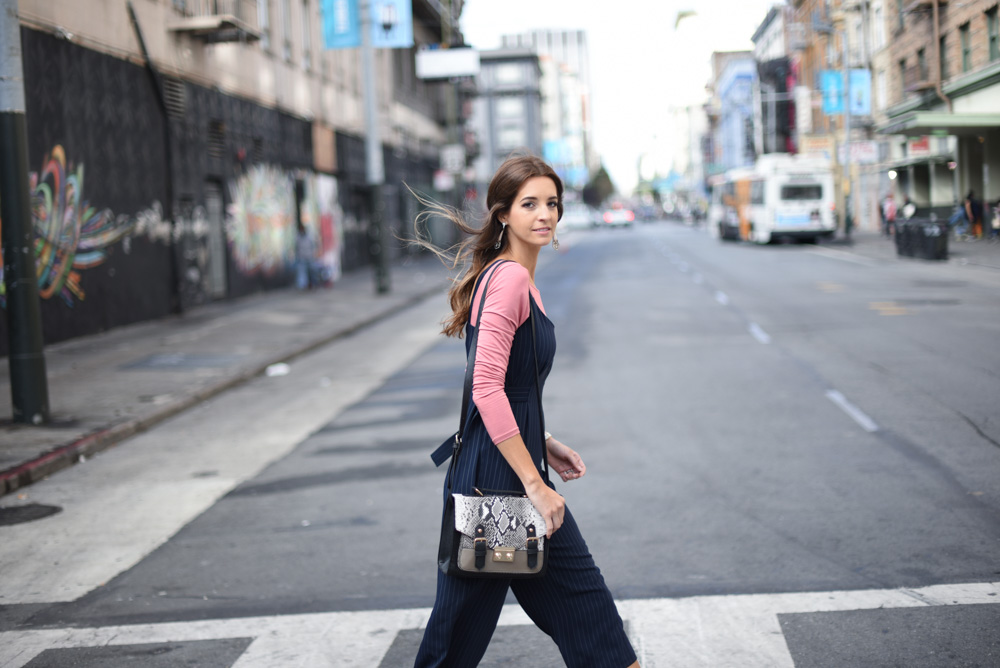 Jumpsuit, Top, Jacket, Purse, Shoes
Thanks for reading! Stayed tuned for more from our trip!