A little while ago, VIPme contacted me to see if I would like to review a couple of their pieces. Before then, I had never heard of the site, so I was unsure on what to expect. I ordered a skirt, top, and a ring. Overall, I was satisfied with my experience and the clothes were of good quality in relation to what they cost.
For sizing, I used the size guide they supplied with each piece and felt that they were true to what was listed. One area of improvement is making the site a little more user friendly. I felt that it was hard navigate the categories because there was no search or refine function and couldn't sort through some of the categories as easily as I would have liked.
Keep reading to see a few looks I put together with the pieces I received! Also, use code SIJaclyn80 for $5 off your purchase of $50 or more at VIPme!
First, I utilized both the skirt and top together to create an all white look. I really love these pieces together, and all white is at the top of my list when choosing an outfit! The subtle details on the top and skirt add interest and dimension!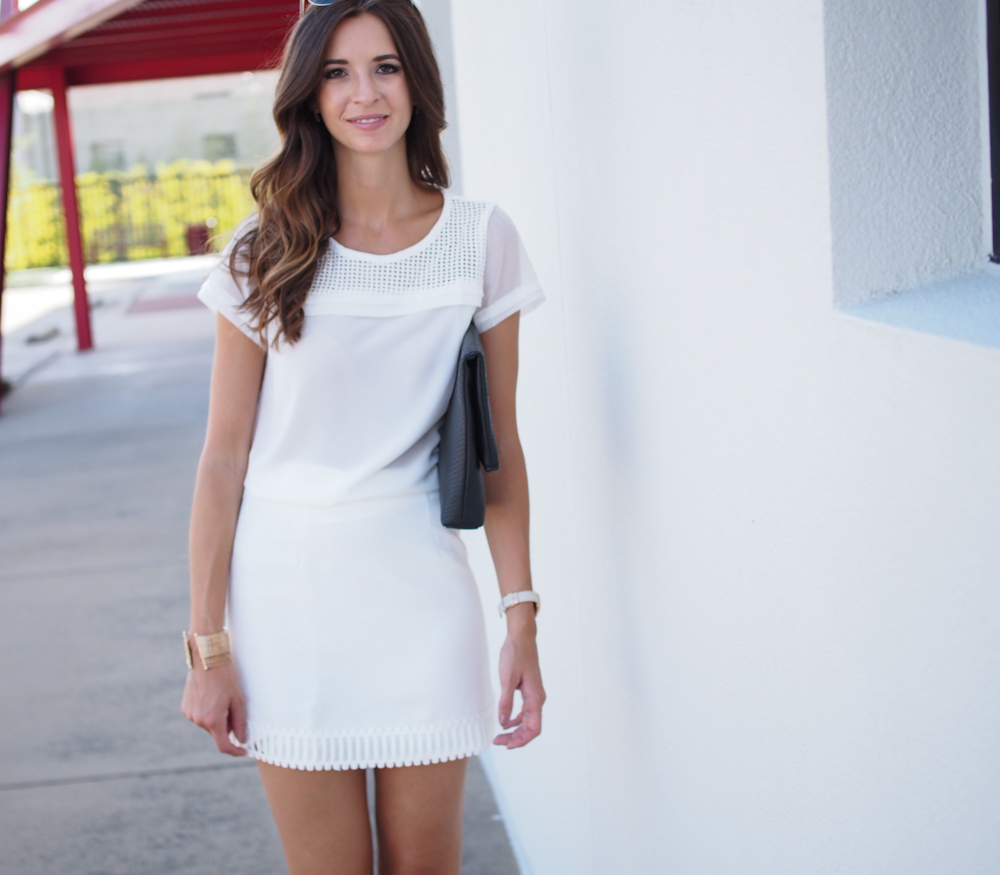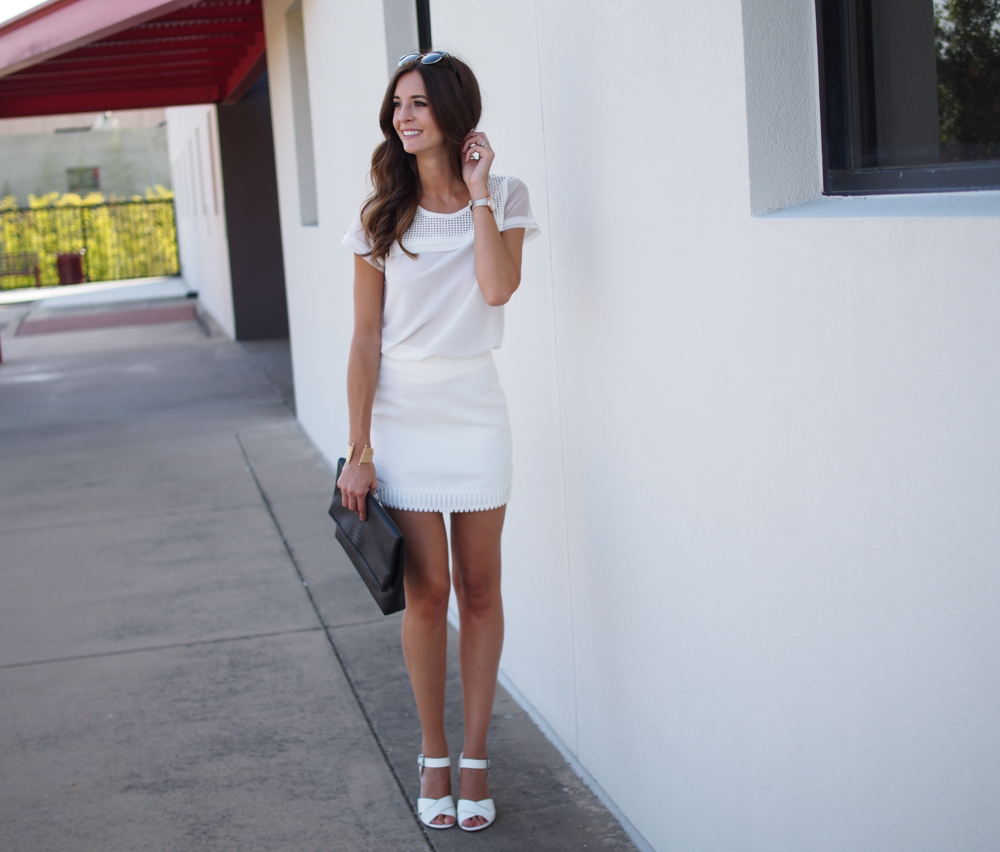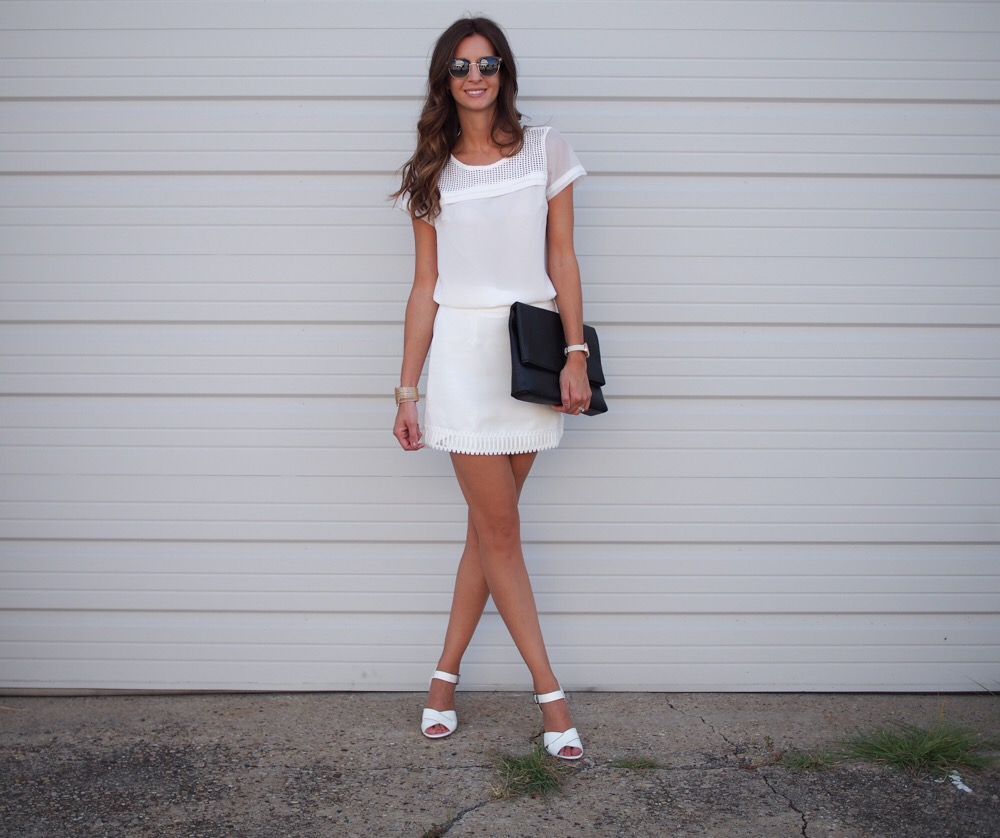 Top: VIPme c/o,  Skirt: VIPme c/0, Clutch: Cuore & Pelle c/o  Shoes–ON SALE, Sunnies
Next, I paired the skirt with this green sweater top. I know it's still summer, but this is a great transition piece to fall. I actually wore this outfit to church after we were done shooting. The sleeves kept me warm from the air conditioning! 😉 The light colors still give it a summer vibe and I will probably be wearing it again before fall!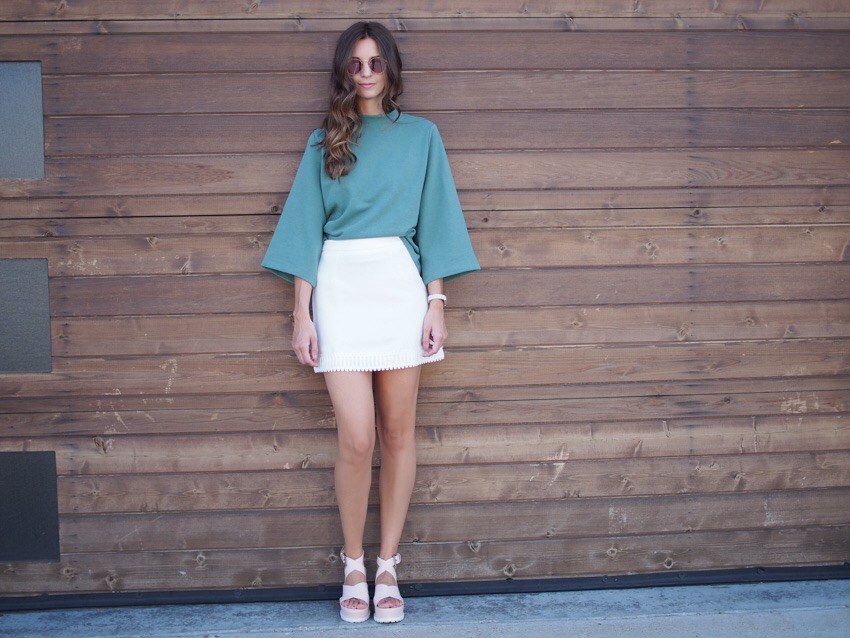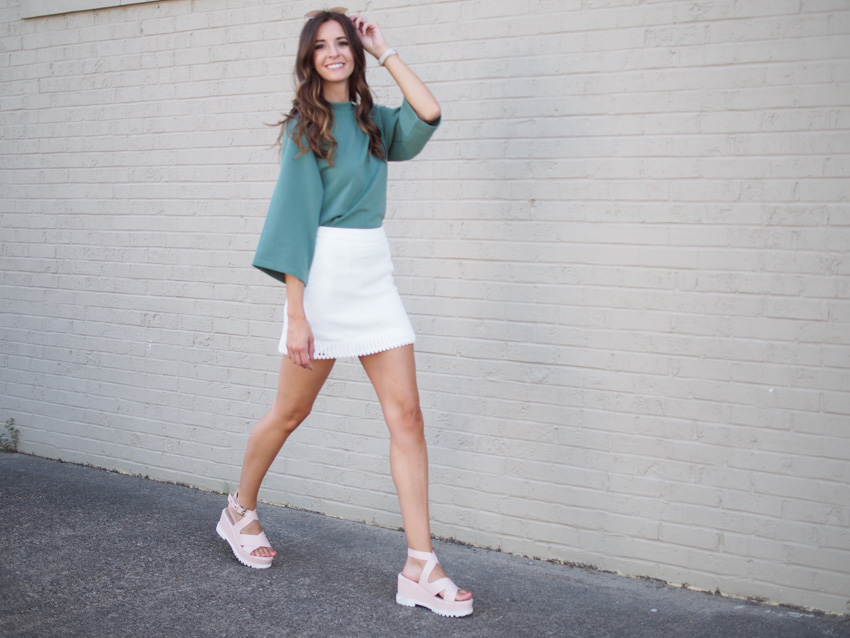 Top: Asos, Skirt: VIPme c/0, Shoes: similar, Sunnies
Lastly, I paired the top with these great purple pants. I love this look for work and the colour of the pants is not so traditional. This can also be a transition piece to fall, with say a darker top or sweater!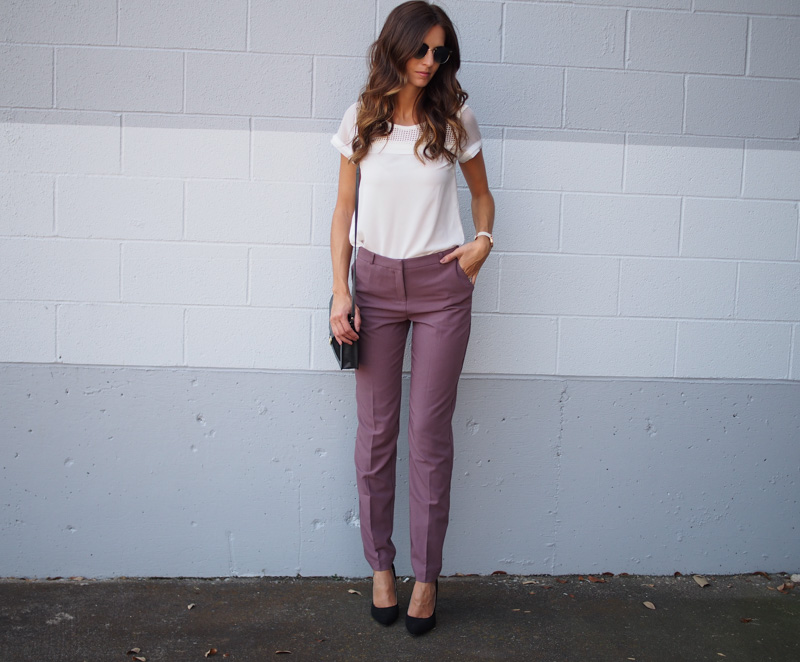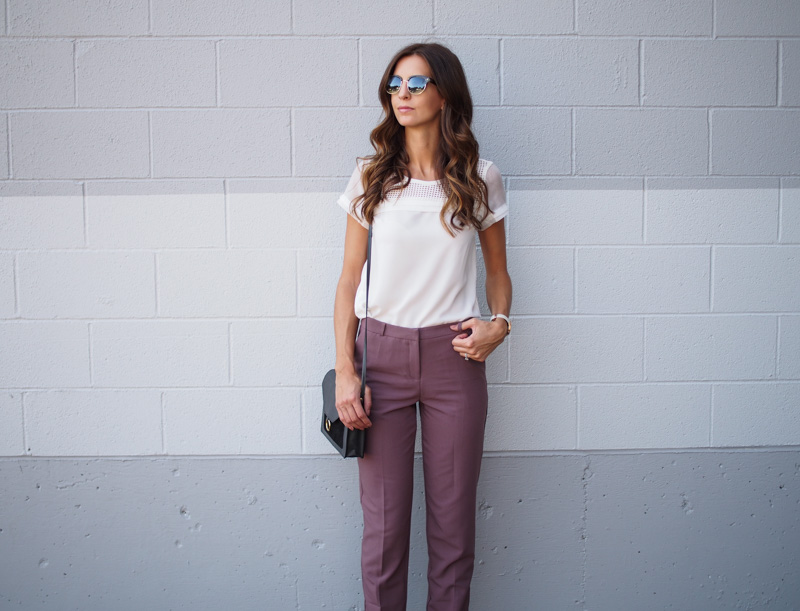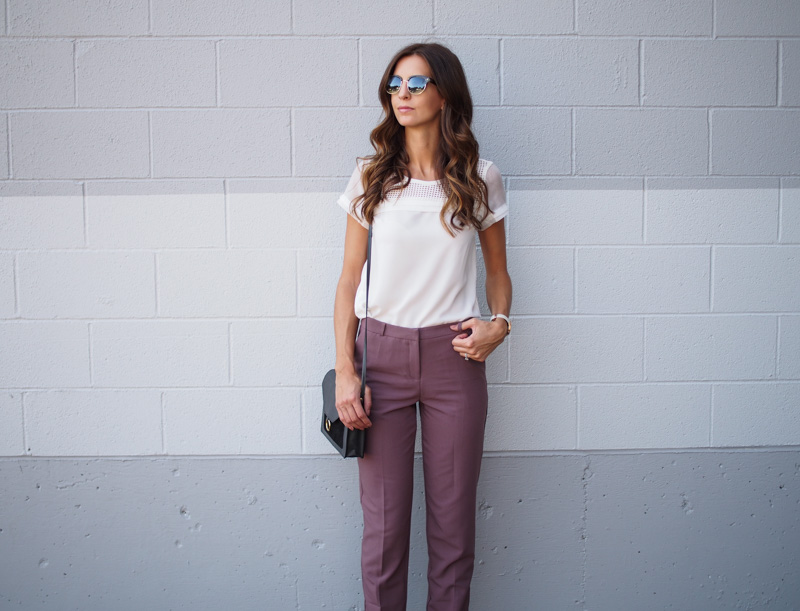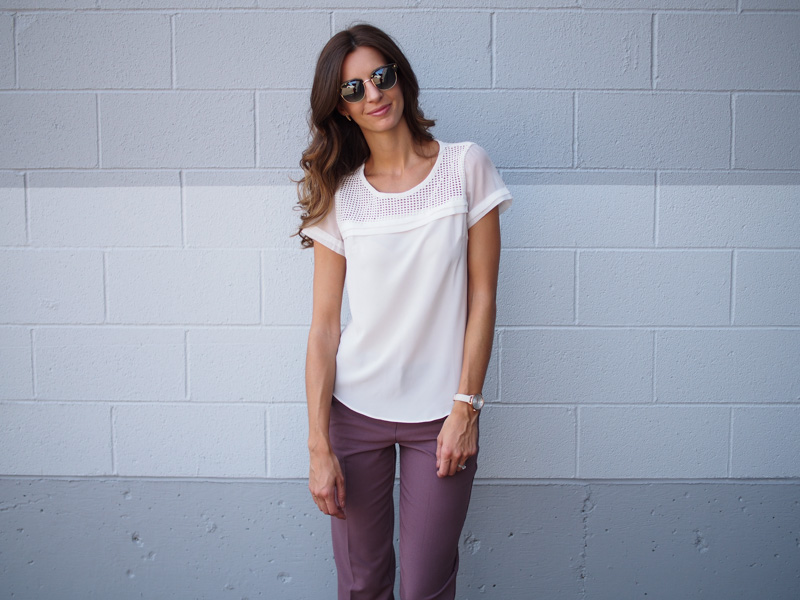 Top: VIPme c/o, Pants: Asos-Tall, Asos-Regular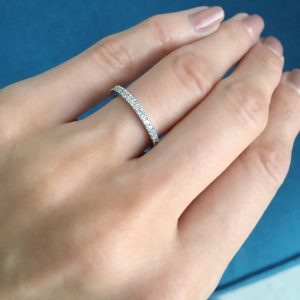 Ring: VIPme c/o
Thanks for reading! Remember to use code SIJaclyn80 for $5 off your purchase of $50 or more at VIPme!